Şenol Tutcu, who used to live in Port Alaçatı and now lives in Anthaven, is a real sailing and sea lover. Sailing around the bays with his family is his biggest passion. Being part of the establishment of Anthaven Sailing Club, Mr. Tutcu says: "Sailors love the wind. Thanks to Mehmet Okay's choice of Anthaven's location, we always have wind here'"
ŞENOL TUTCU is a professional who has held senior positions in the business world for many years. In 2011 he and his wife and children moved to Toronto, Canada, however their bond with Turkey has never broken. Their neighbor, who was previously involved in the Port Alaçatı project, became a neighbor in Anthaven last year. "While we were sailing from Knidos to Bodrum, we took a break in Aspat Bay and toured Anthaven." They immediately decided to buy a place thinking 'We should be living in this piece of heaven too,'. Let's get to know our neighbor Şenol Tutcu.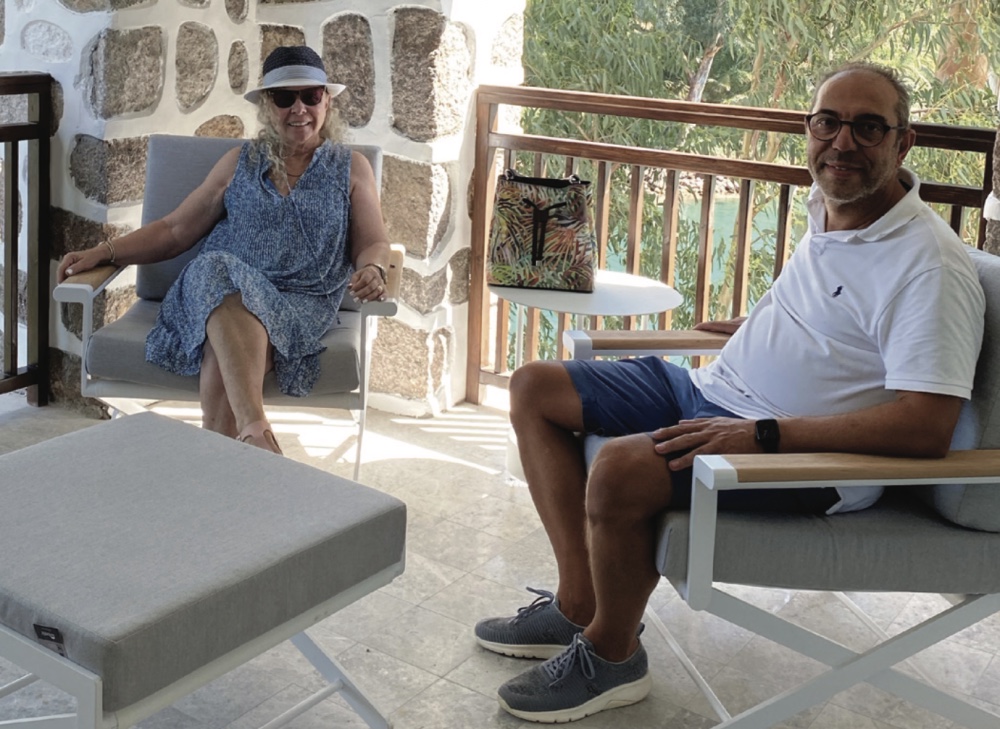 Could you please introduce yourself?
I was born in Ankara in 1967 and I am the third child of a military family. I graduated from Ankara Kocatepe Mimar Kemal High School and the Middle East Technical University Chemistry Department. My sports life, which started as a helmsman in the METU rowing team in secondary school continued until the last year of university. I graduated from METU in 1990 and I started my career as an R&D engineer in DYO. Later, I worked in Henkel as a packaging design and development manager. From there I went on to work as the general manager of Alpla Plastik in İzmir, which is affiliated with Alpla Werke GmbH, the world leader in packaging production. After 18 years of intense work, I accomplished my mission; the company grew 50 times in terms of turnover and operation and had 5 production factories in different cities.  In 2018 I resigned.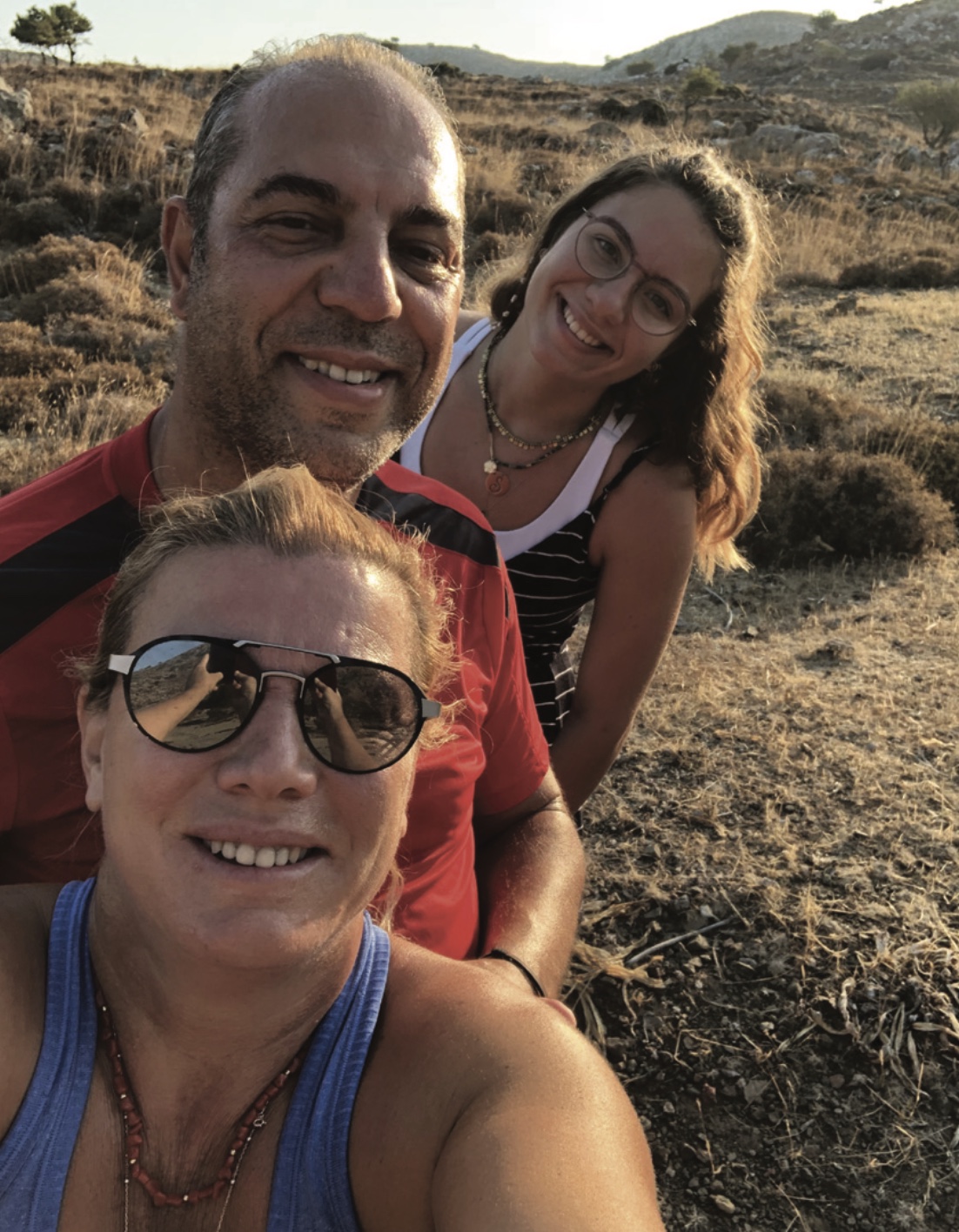 Let's talk about your family… What do they do?
We have twins named Selin and Mert who were born in 1999. My wife Hikmet worked for the first years of our marriage, however, six years after the children were born, she decided to give up work. In 2011 we moved to Toronto for the children's education and investment opportunities. My son Mert studies at Toronto Ryerson University Industrial Engineering Department and at the same time he has a part-time job in a health company doing logistic and production planning. My daughter Selin is doing a double major in psychology and Italian at Montreal McGill University.
When did you start living in Anthaven?
We knew about the project even before it was completed and bought a place, however, since we have investments in many different places, we called Mehmet Bey and told him that we changed our minds and decided not to proceed with the purchase. Later, in July 2020, we took a break in Aspat Bay and visited our friends while we were sailing from Knidos to Bodrum in difficult weather. We came ashore in Aspat and took a tour of Anthaven and immediately decided to buy a place thinking "We should be in this heaven too; we should be together with our friends!"
Did you spend the pandemic period in Anthaven?
We were in Toronto and we finally managed to come Anthaven in April. The place has offered us a comfortable life with the restaurants, cafes, hairdressers, hotel and shops. We didn't need to leave the neighborhood.
When and how did you meet the Ant Yapı family?
My son Mert started windsurfing in Alaçatı when he was 7 years old. Port Alaçatı, which we came to know when we took our son to classes, became our dream project. In 2010, our dream came true and we met the Ant Yapı family and our friendships developed. Ant Yapı fascinated us with its nature-friendly, innovative, and social projects. In the two Ant Yapı projects we have experienced, we have had great neighbors and made new friends. A million thanks to Ant Yapı for making this possible.
What do you do in your free time?
I have great passion for the sea, and I have a yacht.  There are very few bays on the coasts of Turkey and Greece that I haven't visited. As you know, time flies and I feel that the times I spend on the boat and sailing are moments when I 'freeze time'. Although it is very new, we have established the Anthaven Sailing Club. Hopefully, we will organize boat races and activities in the club and maybe we will set up the Anthaven Racing Team in the future.
What activities do you enjoy doing together as a family?
Of course, joining sailboat trips and being with friends. My wife and I have made it a tradition to attend grape harvests and wine tastings. We love adding new flavors to our wine collection.
How do Anthaven and Port Alaçatı support your interests?
Sailors love the wind. Thanks to Mehmet Okay's choice of Anthaven's location, we always have wind here.
How did you maintain the balance between a busy work pace and life?
During my professional years, I tried to spend time with my family and friends. I tried to get rid of the stress of work by seeing new places and tasting delicious food with friends who like me also love the sea. I tried to maintain a work-life balance by being planned and organized, working in a disciplined manner, managing time well and delegating tasks to the right people.