He is Gani Müjde. He has always made us laugh with his cartoons, tv series, movie scripts, and stand-up shows. These days, the TV series Gelsin Hayat Bildiği Gibi is very popular on Show TV. We have a great interview with him on all aspects of his life.
ÖZDE GÖZLER
Mr. Müjde, first of all, we would like to ask about the latest project on your agenda. You are appearing on stage at the BKM Mutfak on December 3. Since our magazine is going to be published after the show, can you tell us a little about what it will be like?
I wish I knew and could tell you. In fact, there was content on my mind about the speeches I made at private company meetings, the theme was 'One who does not know how to smile should not open a store'. However, this time I have been thinking to do something different. I'm planning to have an interactive conversation by using the cards filled in by the audience like the game Categories. Assume that someone writes Paris in the category of city, then, I will talk about a memory of Paris and if someone writes Denktaş, I will tell an anecdote about it. This is going to be fun and make us laugh.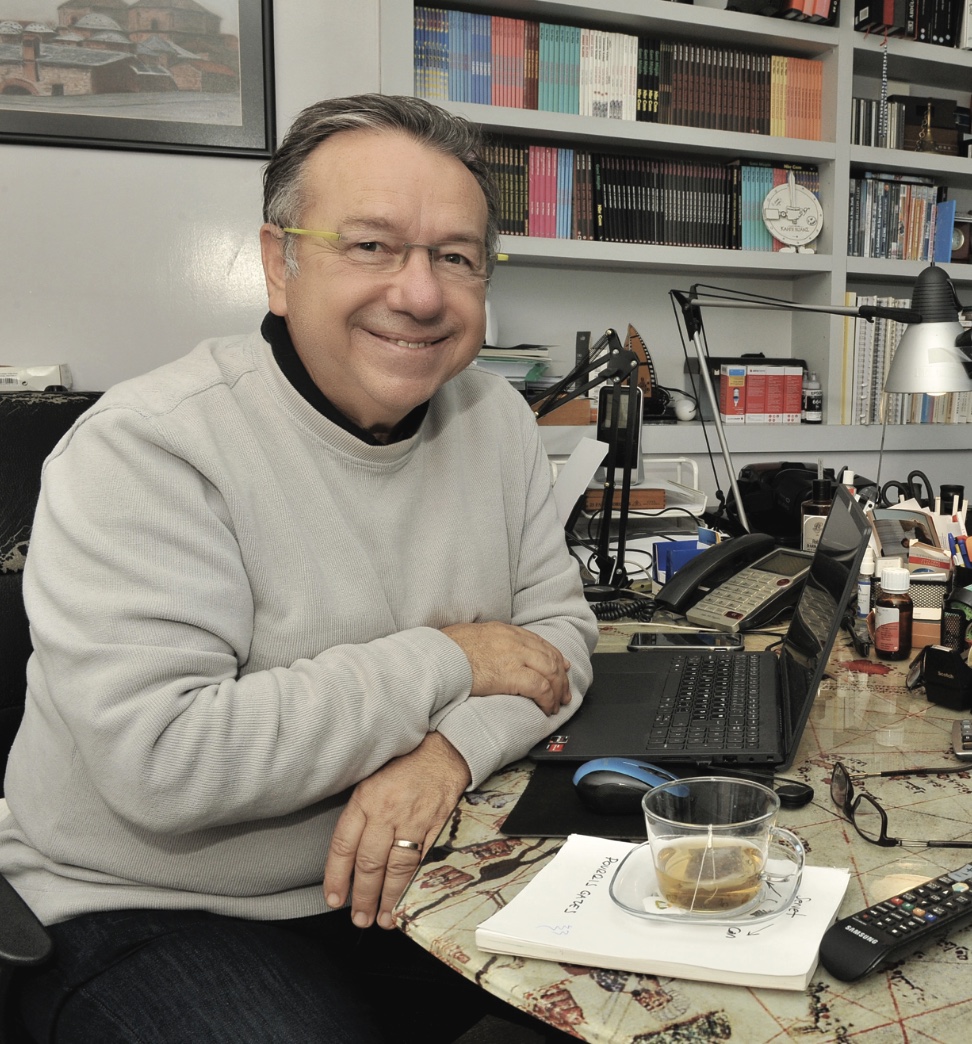 The TV series "Gelsin Hayat Bildiği Gibi", of which you are the scriptwriter, is very popular. Tell us about it.
The Turkish TV series industry has been under the influence of Koreans for a long time and a lot of Turkish stars who look Korean have appeared on our screens. I was always distant from these shows saying, "Why are we telling the stories of people who are 5,000 km away when Turkish people have so many stories themselves". Turkish stories have now become popular again and Gelsin Hayat Bildiği Gibi is one of them, with its high-quality content and fast pace, it resembles a movie more than a television series. Believe me, the visual and content quality in some parts is more successful than a lot of Netflix content and that's why the audience have loved and adopted it.
Are you the kind of person who accepts life as it is (referring to the name of the series)? How do you cope with problems?
There is a popular saying among sailors, "God laughs at sailors who make plans". I can accept life as it is but sometimes it can be quite harsh. A human can direct and color life through intelligence and I am one of those who believe in this. Of course, we should rise against life, but in the light of science and reason.
You are a very important writer and screenwriter in this country. How has your style evolved over the years?
I started with comics first, then, I understood that writing was very enjoyable, and so I started. I have written books, movie scripts, newspaper articles, theatre plays, television series, and I have learnt a lot from each of them. Now I must admit that I know society better than the politicians do. If I create a person named Sadi Payaşlı in politics, he will come to power in the first election, but I don't like politics, I am okay to be myself.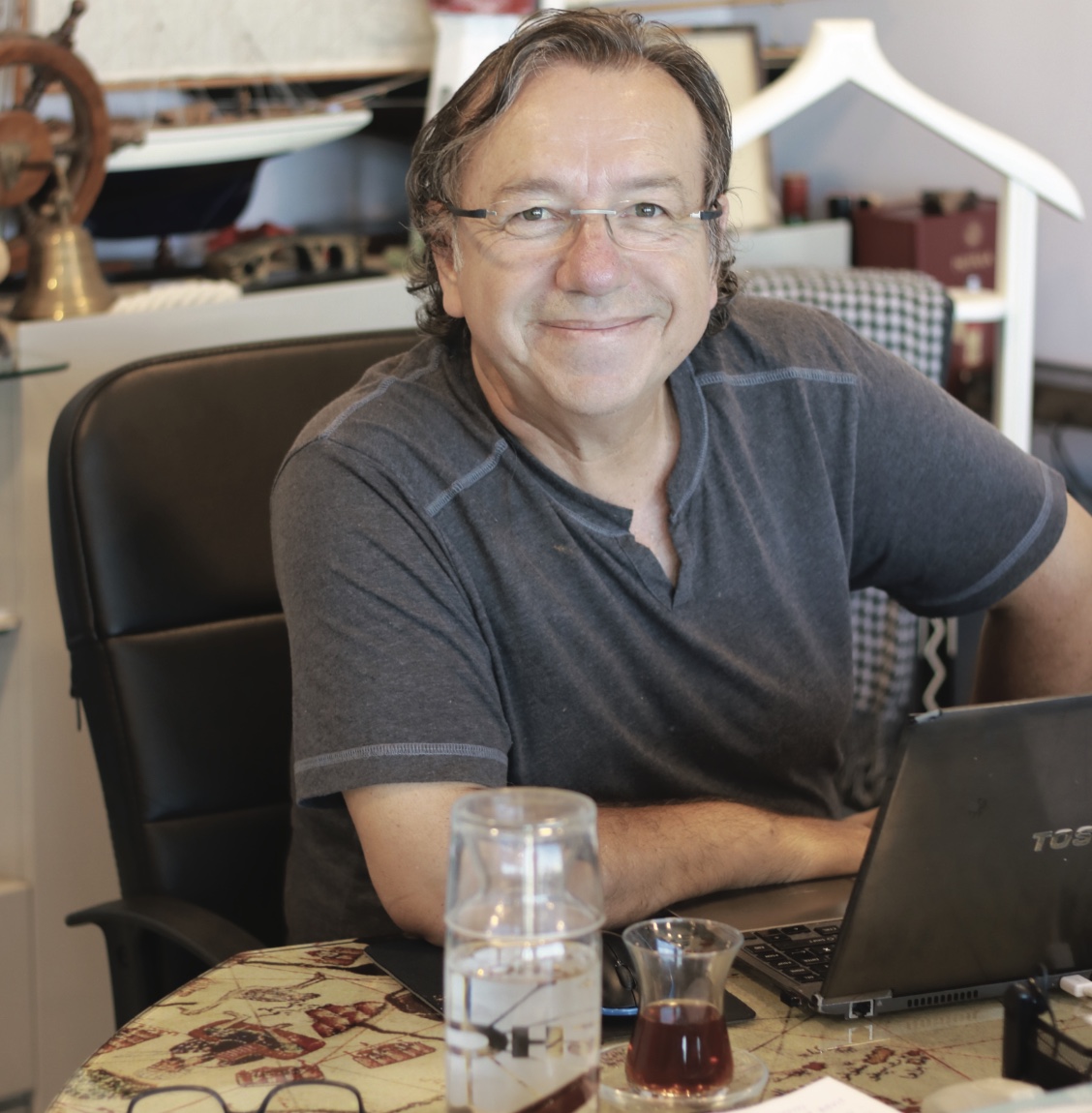 With Generation Z and the revolutions in technology, the sociological structure of society, forms of communication, and tastes and habits have undergone great changes. What do you think about it?
Two untamed Generation Z members live in my house! We are criticized every minute as parents. However, they are evolving us as I know video games, singers, and music that many of my peers don't. This rejuvenates me, making me a Generation Z at my age.
What do you think about social media? What are the pros and cons? Some names like Okan Bayülgen are very critical, you know. How do you use social media?
Social media is still not free, it's like a boxer with his hands tied, yet it can still affect society in many countries. There may be a lot of clickbait or trolls, but when there is an earthquake, I check social media first, I am not waiting to see what AFAD will report. In this respect, social media is a corrosive place for all institutions and individuals.
Social media is still not free, it's like a boxer with his hands tied.
Thanks to social media, many young, talented comedians have emerged. Are there any you follow?
There are people I follow and even support, I have developed projects for some of them, but I have had a hard time convincing the producers. All are like diamonds and for me, the emergence of so many stand-up performers is a dream come true. May all their journeys be smooth and their microphones work well.
I listen to Anatolian Rebetiko via Greek radio channels
You stepped into the media world through comics. Unfortunately, many comic magazines are discontinued, but what do you think about the comics still around today?
Of course, comics and magazines are still alive, but they have lost their popularity. However, there is still very valuable work being done there, but it reaches fewer audiences through print. For example, Yiğit Özgür would not have been so popular without social media. That's why I bow respectfully in front of all my colleagues who are trying to survive in the print world.
You have always been an artist who has made us laugh, would you like to tell us about an interesting event you experienced that will make our readers smile a little?
You will laugh if I say that nothing interesting has happened to me. That is the answer to the question.
What have you been reading, watching or listening to recently?
I am reading the latest book ('Yeryüzüne Ölümü İndirdik Gülüm!') Tayfun Hoca Atay, watching The Crown and Gelsin Hayat Bildiği Gibi and I am listening to Anatolian Rebetiko via Greek radio channels.
How is life, your spouse and children? Do you have new projects or dreams?
Unfortunately, the children flew the nest, they are studying, so I am alone with my wife. I always have projects and dreams too… I still pursue my dream of 'I will tour the world by boat at the age of 65'. I also have a dream of moving from Istanbul, soon.