The World Luxury Hotel Awards, one of the world's most important organizations in the field of hotel management, for which more than 2,000 contestants applied globally and where the 'best' are chosen. In this year's competition, we were deemed worthy winners of the 'Luxury Scenic View Hotel' award with the Radisson Collection Hotel Bodrum.
Organized for the first time in 2006 the World Luxury Hotel Awards, scrutinize entries to determine the 'perfect hotel' in each category, bringing international recognition to the hotels it honors and defining the pinnacle of success in the luxury hotel industry. In the competition, which is one of the largest global organizations in which luxury hotels compete, the "best" of the world are selected from more than 2,000 competitors in 100 different categories.
Each year, more than 300,000 international travelers, famous brands and guests vote over four weeks to choose the winners. For 16 years, 'excellent' hotels have been awarded by this organization, which has come to the fore this year with many new business opportunities, which have emerged from meeting guest hosting organizations and media partners from all over the world. As such, every year, competition is fierce between the beautiful hotels.
We are proud that we have won the global 'Luxury Scenic View Hotel' award at the World Luxury Hotel Awards with the Radisson Collection Hotel Bodrum. Here we offer extraordinary experiences in healthy living and sustainability, and with its iconic design and food it reflects its location and unique character.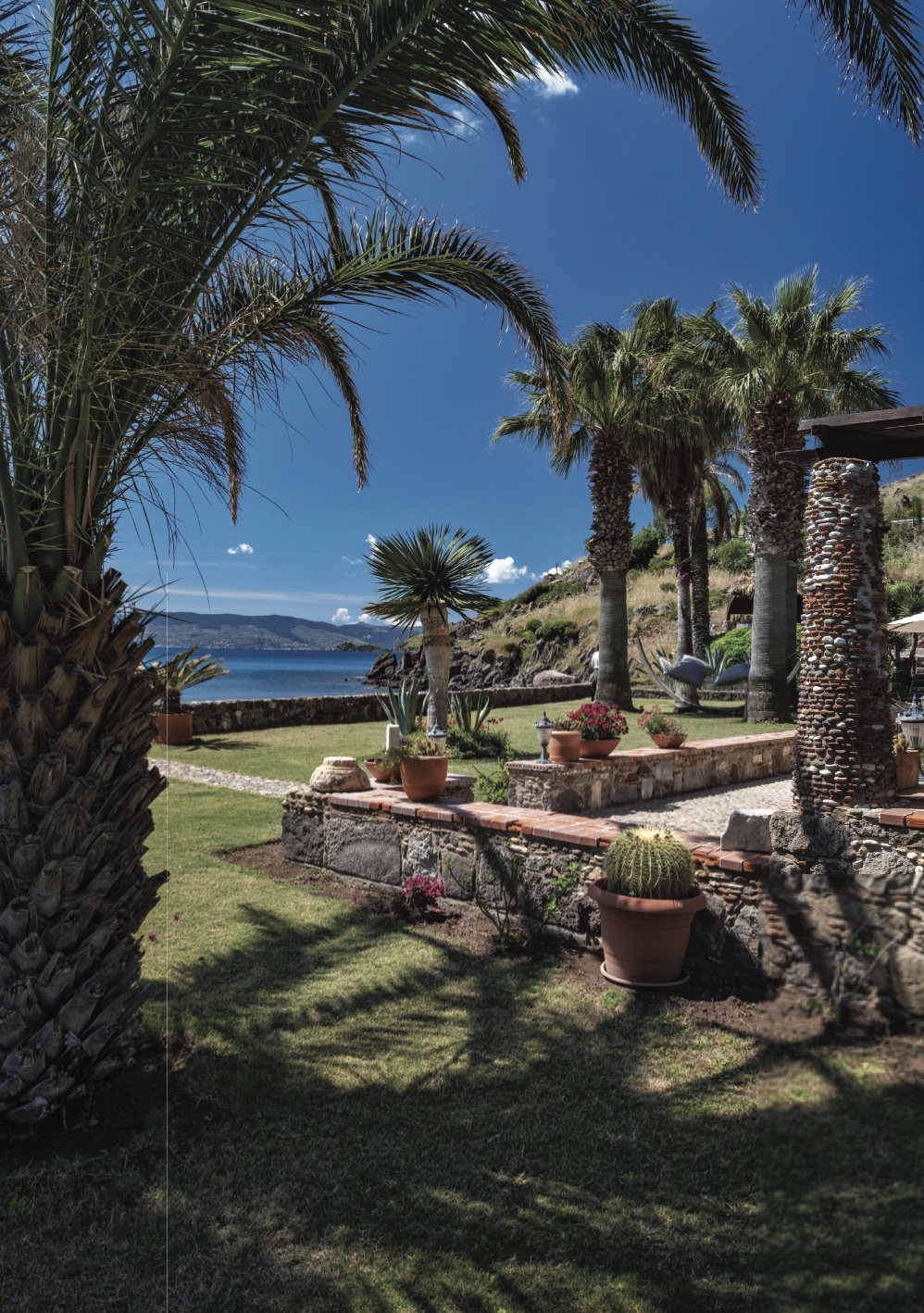 THE AWARD GOES TO THE VIEW OF ASPAT BAY
We welcome our visitors who come to Bodrum to relax, have business meetings or just to explore its ancient sites, with a privileged service where they will experience comfort and luxury in this award-winning hotel. Located in magnificent nature with a unique view of Aspat Bay, the Radisson Collection Hotel Bodrum offers two brand new restaurants for those who want to recharge their energy and enjoy a holiday throughout the year. At BARranco, our guests can go on a gastronomic journey with the unique tastes of Aegean cuisine, or they can experience magnificent tastes all day long at the food and beverage venues in Anthaven Bazaar.
Our guests experience unique accommodation in the 80 rooms and suites with sea or canal views, depending on their preferences. The needs of guests who want to work in rooms with single or twin bed options are also met. Our hotel also has a room for anyone with disabilities.
We have a private sandy beach, outdoor pools, a heated indoor pool, a fitness center, a spa with seven massage rooms on an area of 1,150 square meters, and a Turkish bath. In addition to services such as parking & valet service, kids club, nurse, and hairdresser, our guests can also stay with their pets up to eight kilos. In other words, we offer personalized services for a comfortable holiday in our hotel.
We also offer fully equipped facilities for businesspeople. We have four meeting rooms with foyer areas from 40 square meters to 145 square meters. Bodrum's most popular gatherings are held in our new meeting hall called Club House. We increased our total number of halls to seven by adding one main and two small halls for meetings and special invitations. Small rooms connected to our meeting rooms, the largest of which is 145 square meters, consist of approximately 30 and 45 square meters. We promise comfortable meetings and enjoyable events in our private meeting rooms equipped with state-of-the-art equipment.
Our hotel located in Aspat Bay, one of the calmest bays in Bodrum, stretching along the 400-meter coastline, right across from the Island of Kos gives the feeling of a hidden paradise thanks to the unique view of the Aegean Sea, its microclimate and proximity to the lively social life of the city. Our hotel is located 12 km west of Bodrum, 46 km from Milas-Bodrum International Airport and 30 minutes' drive from Bodrum center. Thanks to its location, guests can effortlessly visit the historic Bodrum Castle, Mindos Gate, Bodrum Antique Theatre, and Bodrum Marina & Shipyard.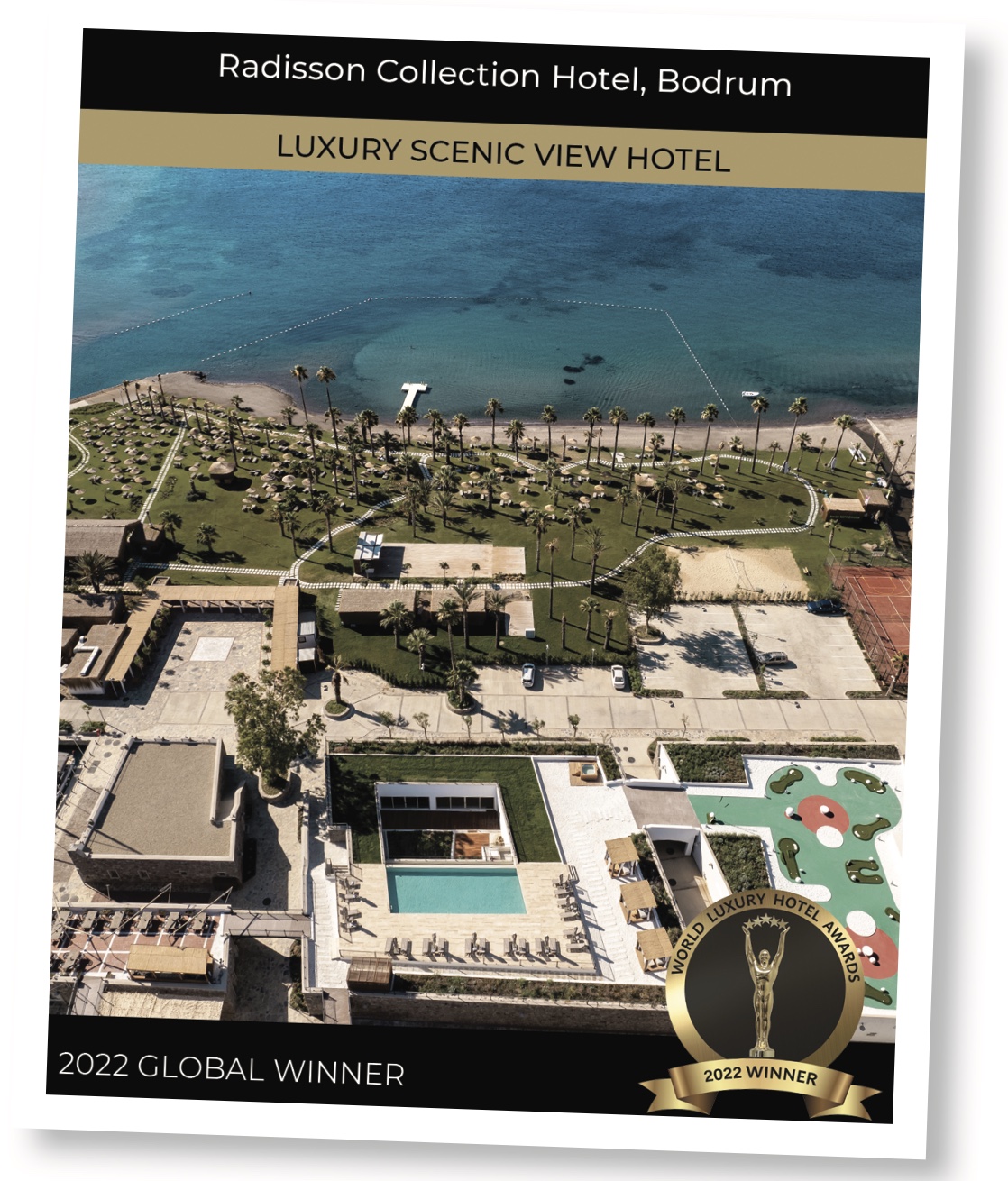 EXCEPTIONAL NATURE and DESIGN
Jana Stoman, the General Manager of the World Luxury Awards: "Many factors play a role in determining the winner, including brand, design, unique opportunities and overall guest satisfaction. This year the focus was on exceptional surroundings, elegant design and international service excellence."
We promise comfort for meetings and joy in events with our private meeting rooms equipped with the latest technology.