Anthaven, which has come to life in Aspat Bay, is a stunning place in Bodrum, promising happiness, peace, and pleasure for both its residents and visitors. Our neighbors live all year round peacefully in their houses, shop in the bazaar, eat delicious food in the restaurant, and enjoy the sea to their heart's content. In addition, visitors staying at the Radisson Collection Hotel Bodrum in Anthaven experience its personalized service and enjoy a unique holiday.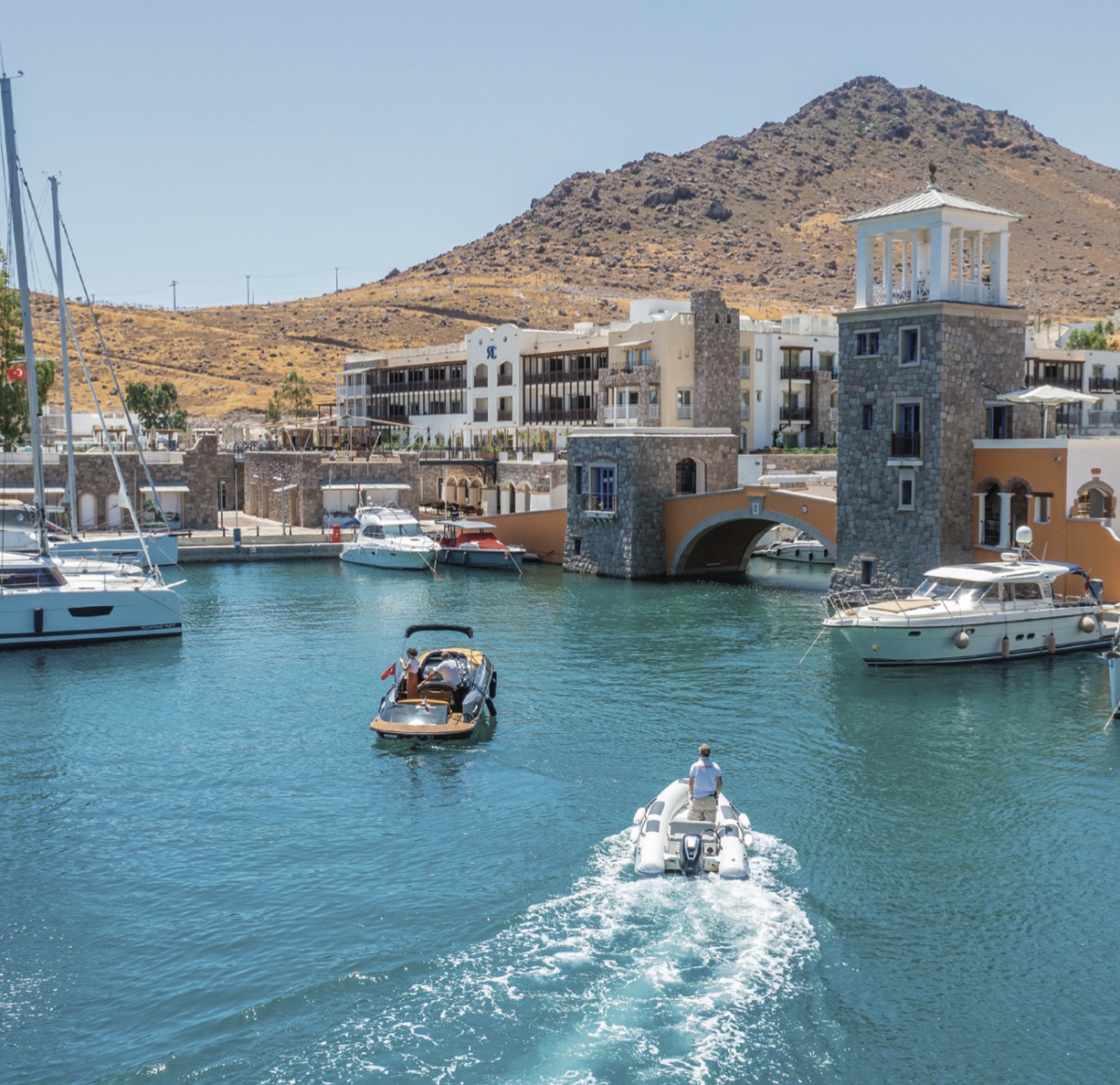 Aspat Bay in Bodrum is an enchanting place, where you can find the happiness you are looking for, with its beauty, peace and nature. A magnificent clear sea, a wide variety of shades of green, and history come together here. You can either run from the hot sands into the cool waters, climb Mount Aspat and see the ruins of Çıfıt Castle, or enjoy various water sports.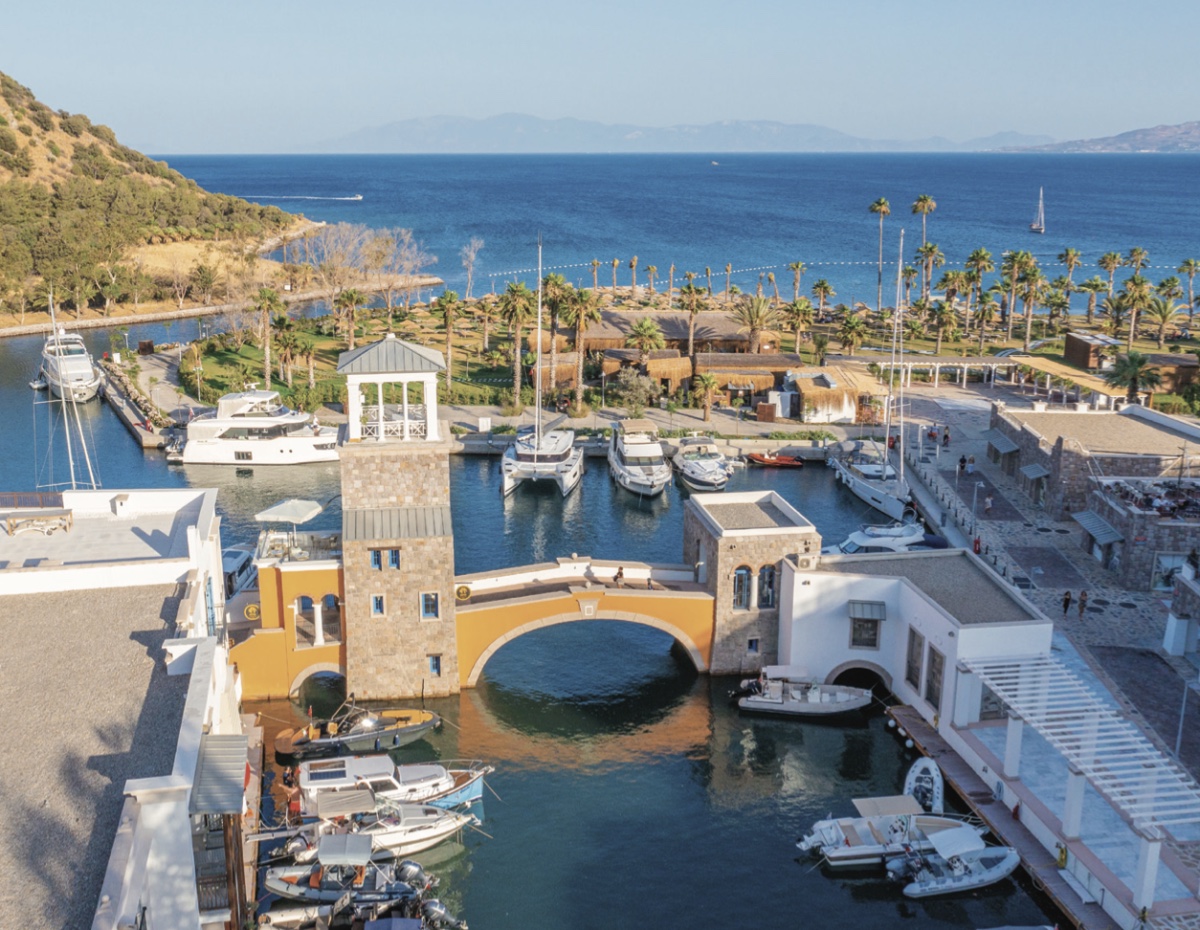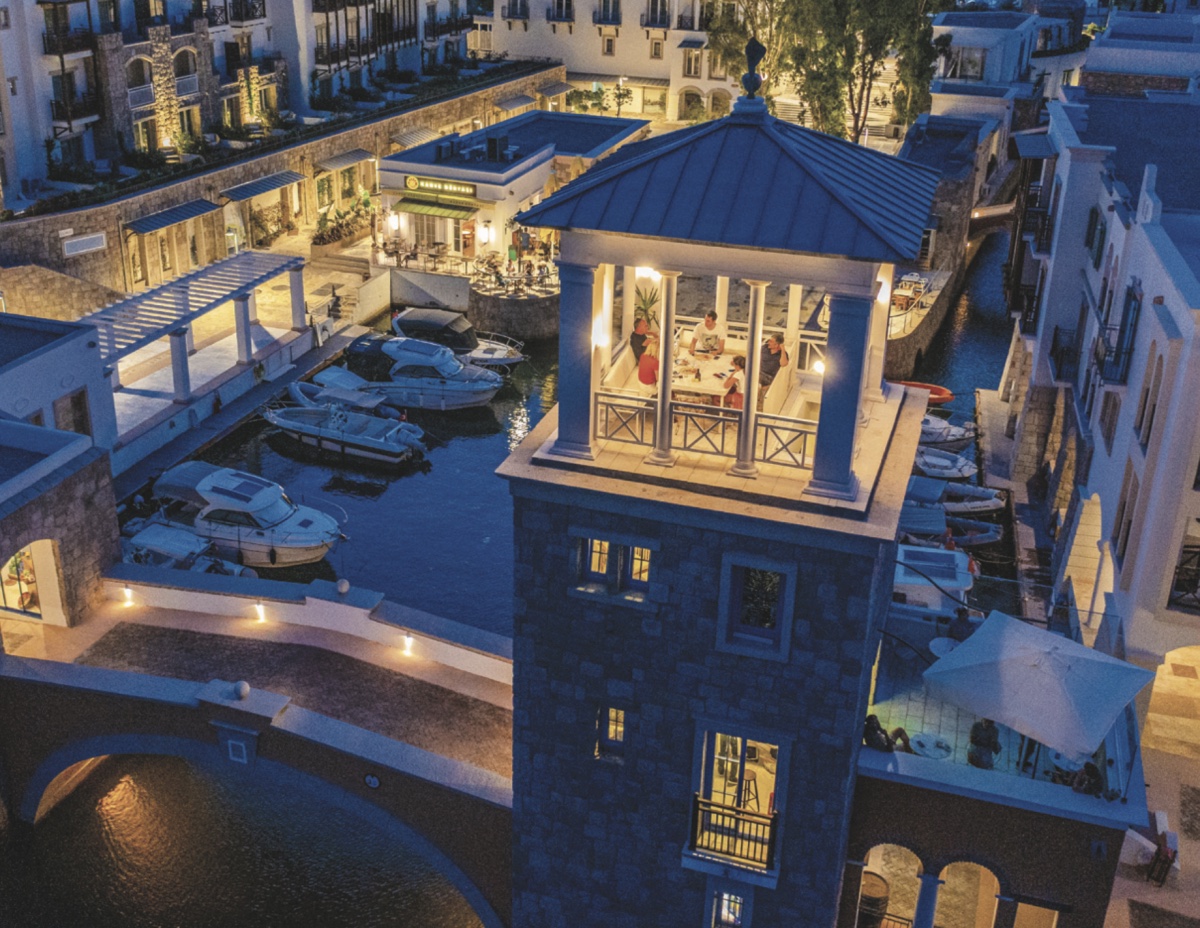 Ant Yapı has created a unique city in this awe-inspiring bay: Anthaven is a heavenly port city that we have brought to life with a different housing concept inspired by Mediterranean and Bodrum architecture. For homeowners, this is a project where they can live happily and in comfort not only in the summer but throughout the year. The houses along the canal have private mini-piers and an inner harbor for boats. One can sail to the sea from a boat anchored in Anthaven's own port or enjoy some windsurfing thanks to the microclimate of the bay and the wind blowing from the land.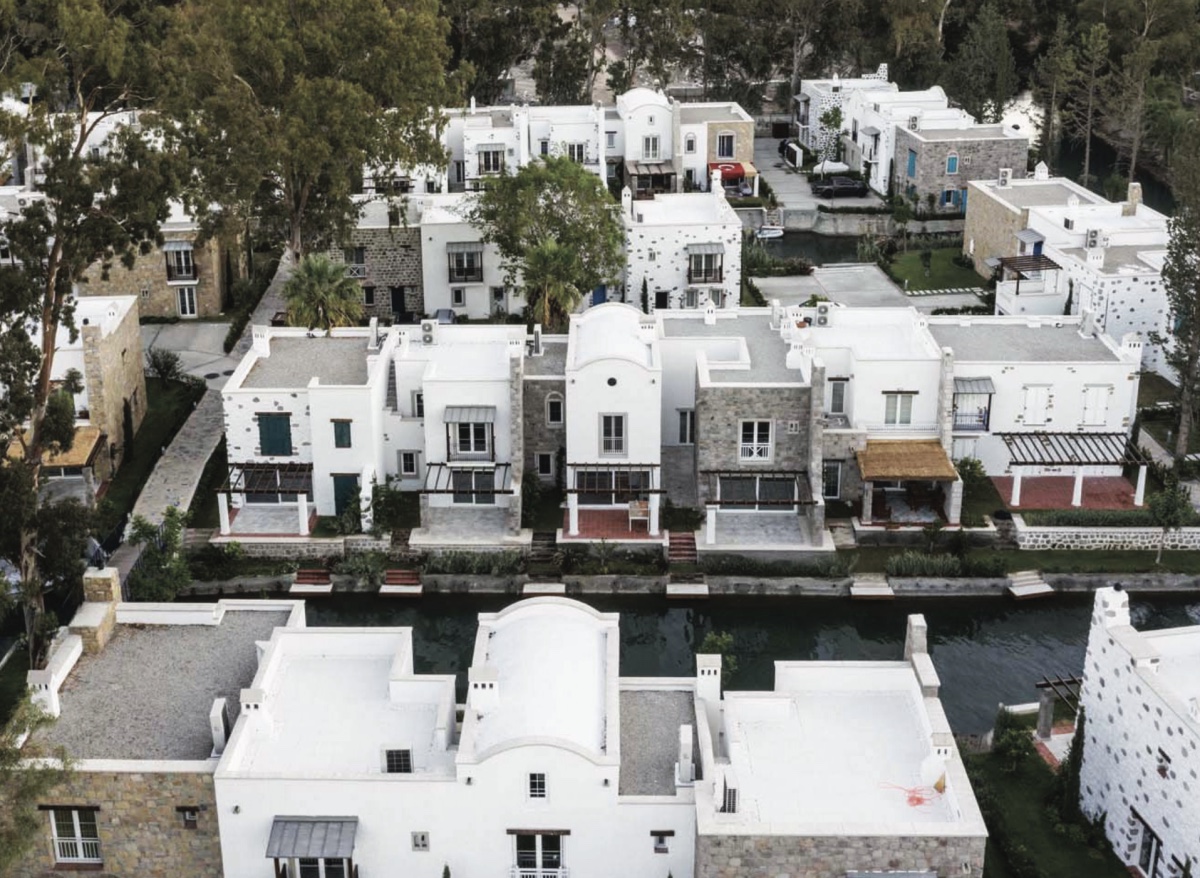 The bazaar area serves all kinds of needs with its very special boutiques, cafe, restaurants, and market. The Radisson Collection Hotel Bodrum, located in Anthaven is the first premium hotel of the Radisson Group in Turkey. It was recently launched and offers a very personalized service and distinctive character specific to its location. The 80-room luxury hotel promises its visitors a unique holiday experience.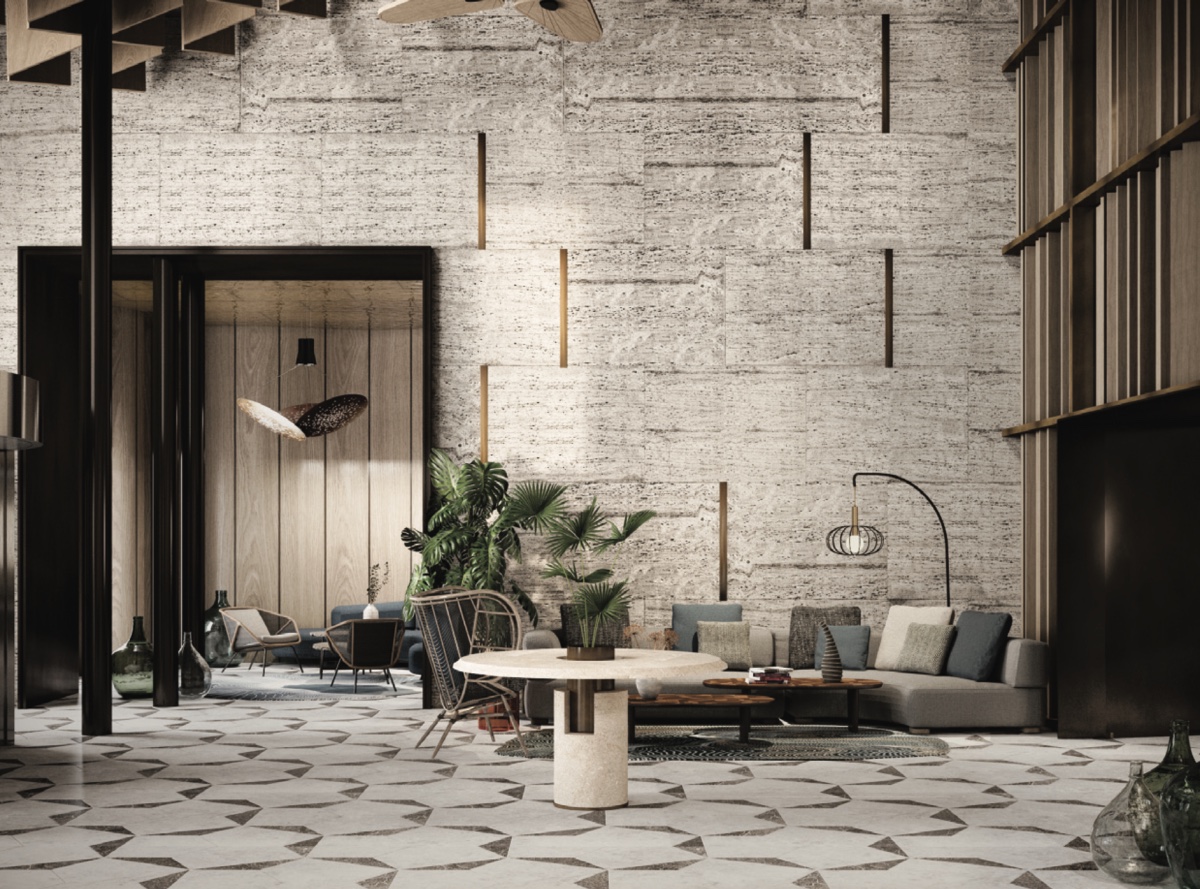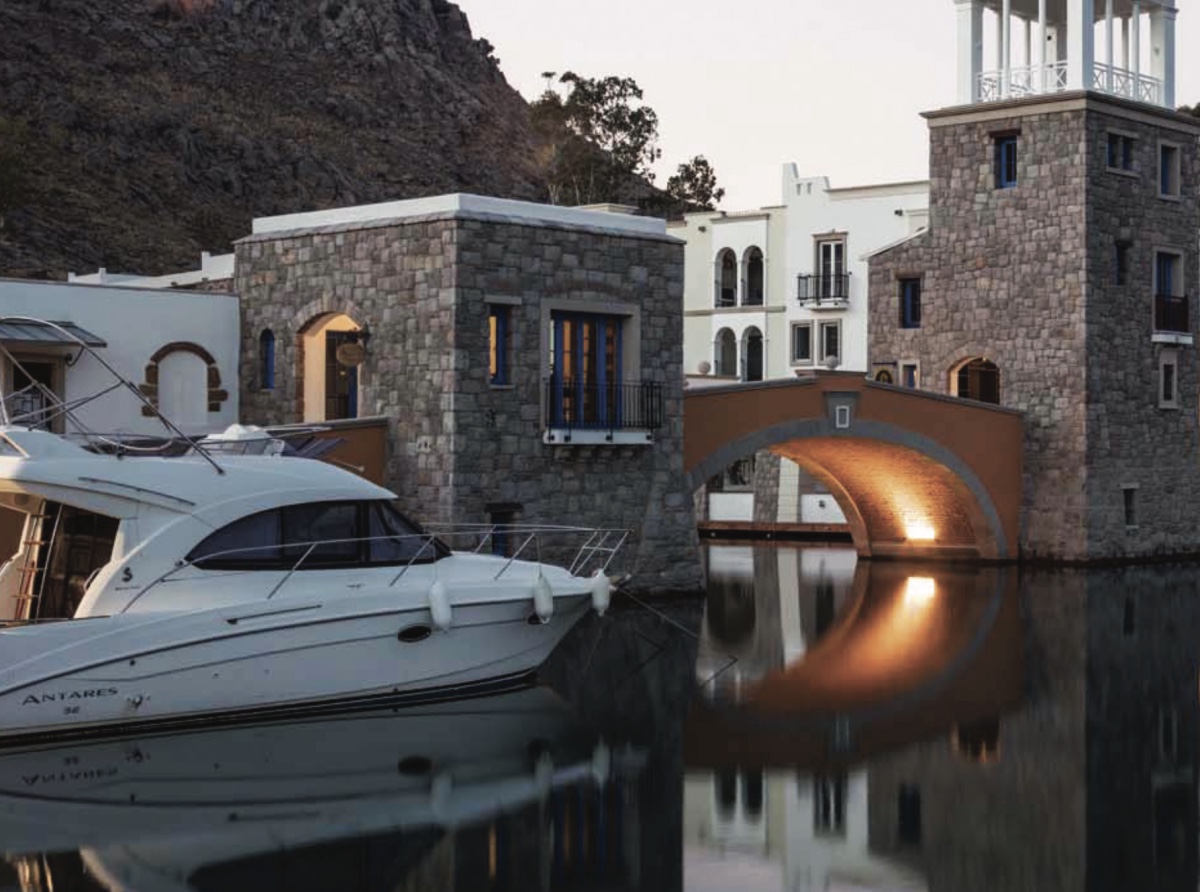 YOU CAN FIND EVERYTHING IN THE BAZAAR…
Anthaven delights both its residents and visitors with its bazaar area, offering a both a pleasant shopping and life experience. Serving the guests and residents of Anthaven the stores in the bazaar offer many good brands from different sectors. Let us take a look at some of the brands on offer.
Transfer from Karaköy to Aspat…
Karabatak
Karabatak is a coffee shop located in Karaköy, Istanbul. Now you can drink these tasty, brewed coffees in Anthaven Karabatak.
Luxury leather goods
Lermi Boutique
It always receives wonderful reviews such as "a must visit". Another upside is the smiling face and warmth of Ms. Mine, the owner of Lermi Boutique.
Fresh fruit ice cream
Bitez Ice Cream
The reputation of Bitez Ice Cream, which started to serve for the first time in Bitez village square in 1995, has spread throughout the country. Produced from organic and fresh fruits without the use of additives, the ice creams are known all over Turkey.
Let's be 'us'!
Vi Coffee & Healthy Living
Defined as a place where you will be 'us', Vi Coffee & Healthy Living, one of the taste stops in Istanbul Teşvikiye, is now serving its rich menu and warm atmosphere in Anthaven.
For our sea-loving guests…
Mirden Yacht
Mirden Yacht is one of the most important companies in the maritime industry in Turkey. There is a quality and innovative service concept in its boat sales and after-sales service. The company, which previously provided services in the education sector in this field, has experienced founding staff in both boat sales and customer satisfaction.
Never without fish!
Hadi Balık
'Olivka Fish Farm' raises its fish with the most efficient production techniques and high-quality standards. Hadi Balık, of Olivka Fish Farm started with its production and quality philosophy in Bodrum in the most difficult times, during the quarantine days of 2020, to fulfill the demand of fish lovers who said, "We want fresh fish". Now the company is laying tables of fresh fish for Anthaven guests.
Organic products right beside you
Carrefour Gourmet
Sabancı Holding and Carrefour Group subsidiary CarrefourSA opened a new gourmet market in Anthaven. The market stands out with its fish, butcher, delicatessen, fruits, vegetables, cellar, bakery products and juices, as well as products for those who prefer vegan, gluten-free, diabetic or organic foods.
Offers thousands of products
Kahve Dünyası
The brand, which was opened in the Eminönü district of Istanbul in 2004, is now present in more than 34 cities in Turkey. Having opened its first overseas store in London, Piccadilly Circus in 2011, Kahve Dünyası meets its customers at more than 450 points, with more than 200 stores in Romania, Kuwait and Saudi Arabia as well as England. It serves its customers with more than a thousand products such as coffee, chocolate, bakery products, and ice cream.
Introducing Anatolian cheese to the world
Antre Deli Cafe & Bistro
Antre Gourmet was opened in 2000 and it has aimed to turn Turkish cheeses into international products. Antre Gourmet, who does not only trade cheese but also protects its cultural roots, has published two books, 'Peynir Aşkına (For the Love of Cheese)' and '50 Peynirli Şehir Balıkesir (Balıkesir with 50 Kinds of Cheese)'. The second book brought Turkey a first place in the International Gourmand Book Contest.
It enhances both your home and your skin
Bodrum Mum
Bodrum Mum turns candles into art by bringing elegance and fragrant scents to your home. Soaps prepared with special oils and essences offer restorative ingredients for different skin problems.
Lots of fun in the wind
bu bi sörf okulu
Specializing in windsurfing and kitesurfing, 'bu bi sörf okulu' promises you lots of laughter and fun as well as surf training.
Industry leader
Stone Plus
Founded in 1976 as a natural stone producer in Izmir, Stone Plus by Idamar supplies marble all over the world.
Additive-free aromatherapy products
Daphne Natural Life
Daphne Natural Life, which offers one hundred percent natural aromatherapy products, does not use additives. Their incenses, candles and soaps are therapeutic.
Waiting for you with experienced staff
No:58 Hair Design
No:58 Hair Design's experienced staff serve its customers in Anthaven with modern hair styles.
The place to eat mussels
Resul Yüksek
The first name, that comes to mind when you want to eat stuffed mussels in Bodrum… Farm mussels have been preparing mussels daily since 1988.
New generation snack
Astronut Nuts
Bringing an innovative perspective to nuts, Astronut offers fresh and healthy products without refined sugar.