Radisson Collection, recently opened under the umbrella of the Anthaven project, and has since become one of the most popular facilities in Bodrum this summer. Located in Aspat, the most beautiful bay in Bodrum, our hotel is the new address for unforgettable Bodrum holidays with its unique hospitality experience.
After the city hotels of the international hotel chain Radisson, we launched the first hotel for the Radisson Collection brand in Bodrum, Turkey. Welcoming its guests in spring, the Anthaven project is located in Aspat one of the most beautiful bays in the region and only 30 minutes to Bodrum city center. Radisson Collection Bodrum, the premium brand of the Radisson Hotel Group, is in one of the most prestigious locations in Bodrum. Built within the Anthaven project, the Radisson Collection Hotel will host various events during the Feast of Sacrifice with its 80 rooms and suites, its own marina, a private coastline of 400 meters, and its unique location combining art and nature creating exclusive experiences for the guests.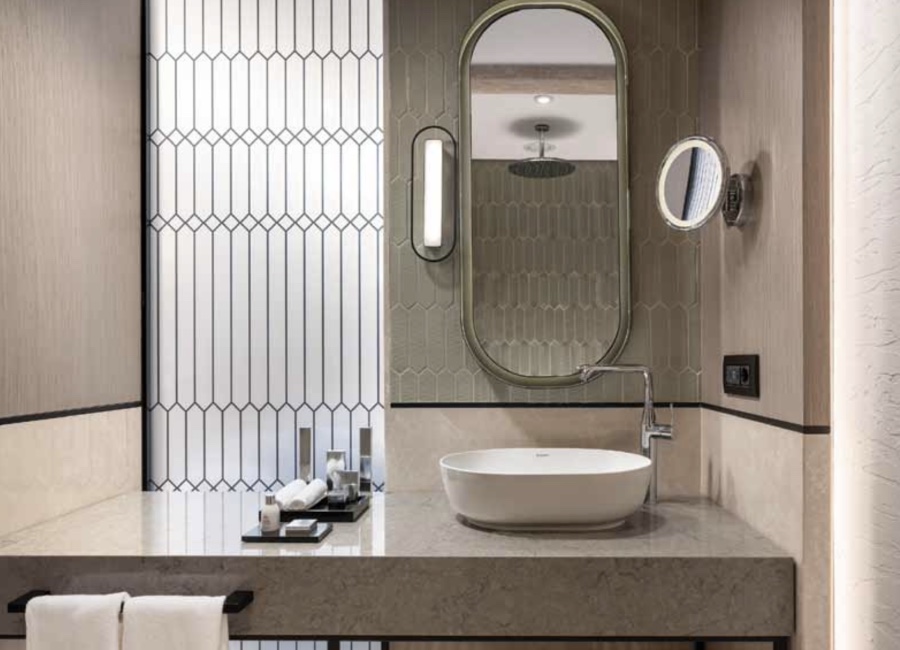 NEXT TO UNIQUE NATURAL BEAUTY
We offer unique and special experiences to the guests in our hotel, located in the one of the most prestigious regions on the Bodrum peninsula with its natural beauty, Mediterranean architecture, interior harbor, and natural water canals. Moreover, we offer perfect service to our guests with indoor and outdoor swimming pools, BarRanco which offers the best Mediterranean and world cuisine, a restaurant and bar, a Spa and fitness center, and meeting and event areas. Radisson Collection Hotel Manager Deniz Akyüz said: "In order to make every moment our guests spend with us in our hotel unforgettable, we consider all the little details and offer opportunities suitable for every group. Our guests will be able to enjoy social activity options in many areas with tournaments held on our 9-hole mini golf course within the hotel, training given on our tennis and basketball courts, and lessons offered by our surf school. For honeymooners we offer special accommodation and restaurant packages with the unique touches of the Radisson Collection to ensure they enjoy their most special moments." Giving information about the spa, Ms. Akyüz says, "Our spa area will be run by Sanitas Spa & Wellness, which has been providing services successfully for more than 20 years, there is an indoor pool, six massage rooms, a massage room for couples, a sauna, a yoga platform, a fully equipped fitness center, a Turkish bath and steam rooms."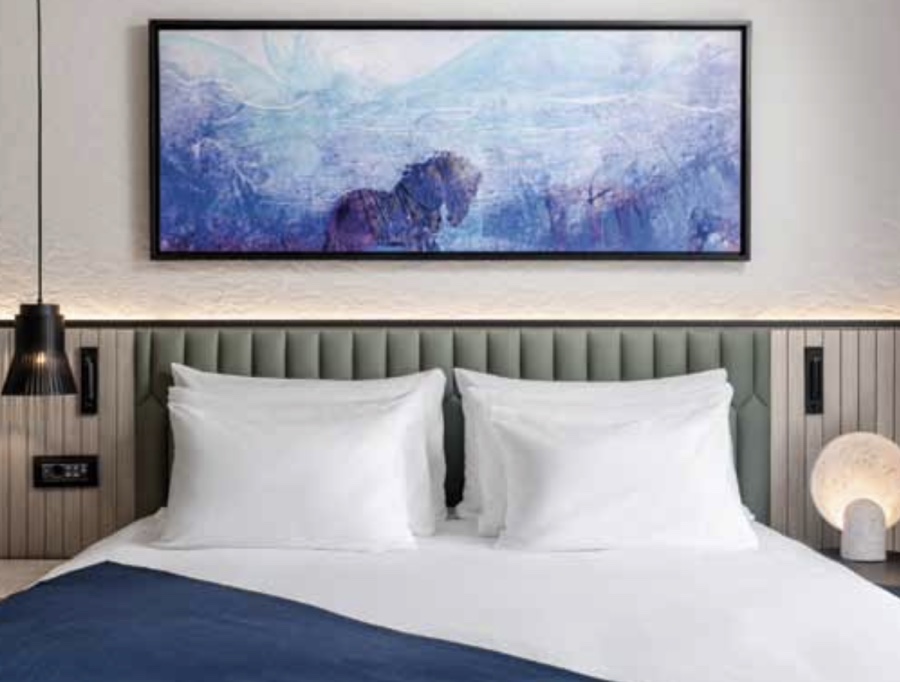 PERUVIAN CUISINE IN BODRUM
Deniz Akyüz also says that one of the best features that Radisson Collection Bodrum offers is its kitchen.
The hotel has a beach restaurant serving Mediterranean and international cuisine, a hotel restaurant and bar, and a breakfast restaurant. Our breakfast restaurant, Strobilos, takes its name after a medieval city in Aspat. Offering an authentic-luxury experience to its guests with its location opening to the Marina bazaar, Strobilos offers an open buffet breakfast menu, a rich breakfast selection with local products and delicious choices. Our beach restaurant, Cafe Haven, is a delicious stop for our guests at the beach area with its lavish menu as well as unique tastes from the Mediterranean and world cuisine. One of the leading restaurants on the Bodrum peninsula is the Peruvian restaurant called BarRanco in our hotel. Our restaurant, named after the Lima region in Peru, serves special Peruvian cuisine. BarRanco region, is one of the locations of Peru's leading artists, musicians, and designers, representing the spirit of Aspat intertwined with art and nature.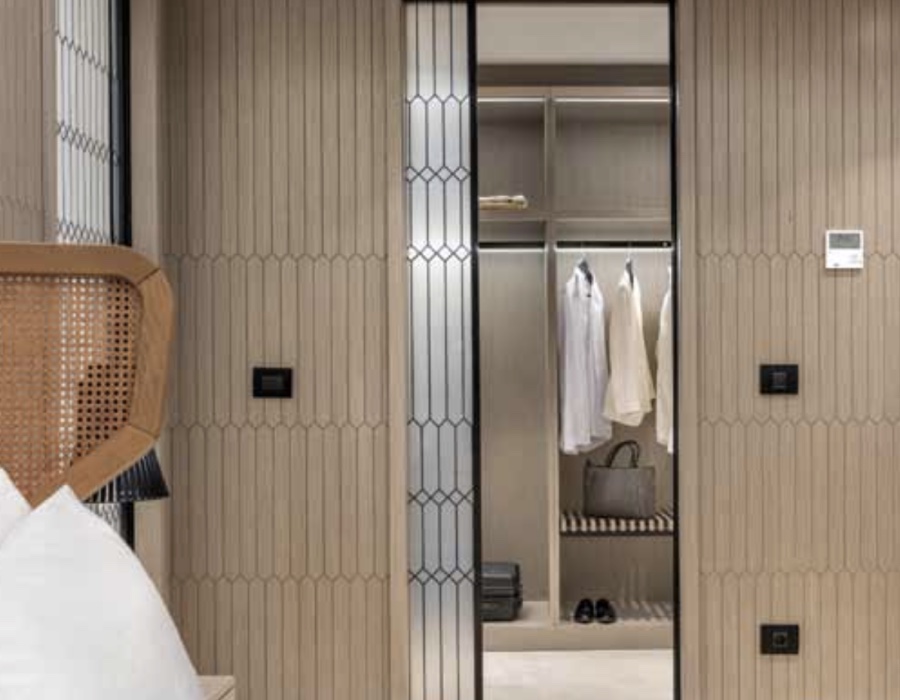 UTMOST HYGIENE
Providing information about the services to be offered during the pandemic period, Akyüz said, "After the pandemic, tourism is undergoing a serious transformation. As a part of this transformation, we have opened our doors to our guests.  At the beginning of the pandemic, people were not aware of how to behave in this new situation, however, when we launched the hotel we had already implemented safety measures. We host our guests offering them a safe stay, taking the highest level of precautions regarding the hygiene rules."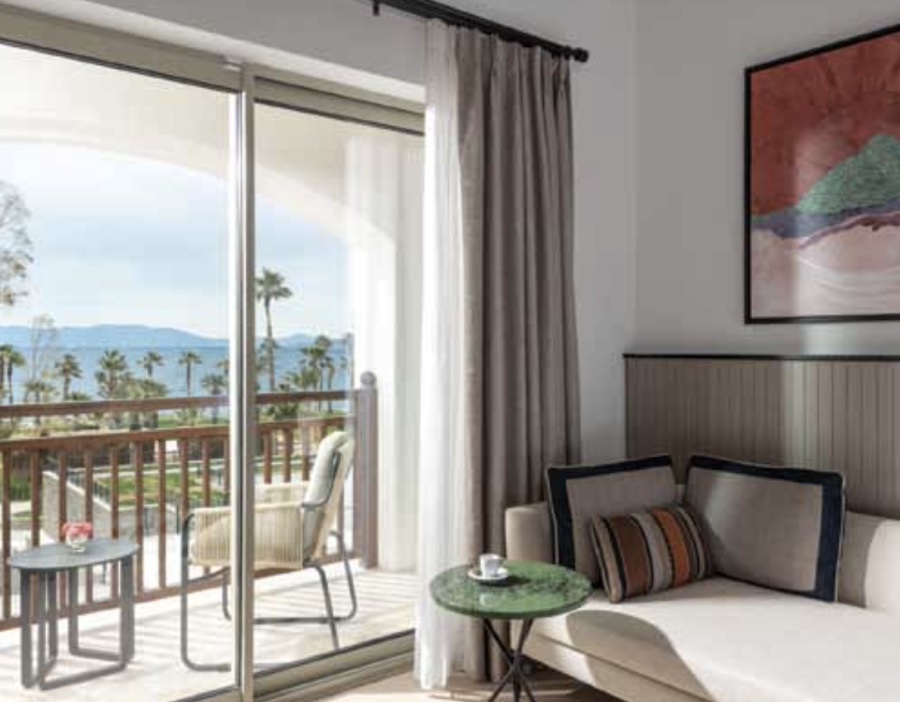 Akyüz explains the hygiene rules to be followed are: "Before check-in we make sure our guests have their HES codes. Upon arrival at the hotel, we offer our personalized hygiene kits, which we place in the rooms after their temperature is taken. We strictly follow the rules published by the Ministry of Health. In addition, we post information notes on the rooms' doors with details about cleaning so that our guests are aware of how their rooms are cleaned before they enter. All directions are given for guests and employees to comply with the mask-distance-hygiene rule within the hotel and in all closed areas.