Aspat Mountain behind you, the deep blue and clear sea in front of you, plenty of clean air and peace … let us introduce you to, Aspat Bay, one of the most heavenly parts of Bodrum. Our Anthaven project offers you a chance to experience this beautiful place not only in summer but throughout the year, with comfort and safety.
In Aspat Bay, located in the southwest of the Bodrum Peninsula, history and nature are intertwined. This is the most peaceful and calmest bay in Bodrum, a natural aquarium with its clean sea. With the Island of Kos in front of it and Aspat Mountain behind, the bay really gives the feeling of a hidden paradise. If you want to swim in the crystal-clear sea of Bodrum, but do not want to lie shoulder to shoulder with tourists on the beach, then this is the place you are looking for. The ruins of the Byzantine baths on Mount Aspat and the Çıfıt Castle on the top of the mountain are among the must-see places. You can find organic vegetables and fruits grown in the surrounding region at the Akyarlar neighborhood market, which can be reached in just three minutes and is open once a week.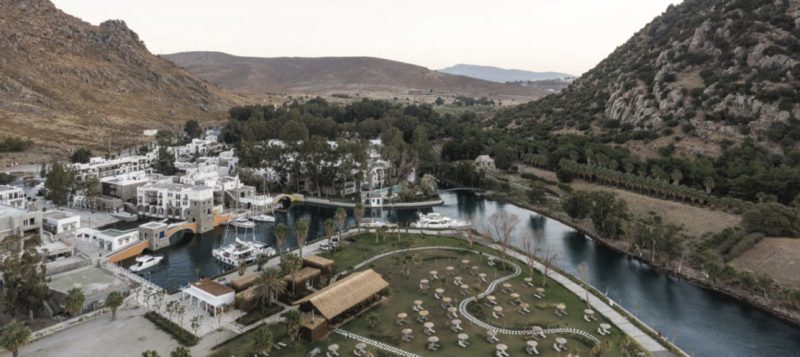 This lush green bay, which is mentioned in the folk song of Çökertme and is now frequented by surfers, dates back to the 7th century BC. In his book Seyahatname, Evliya Çelebi praises this bay, which contains many medieval ruins and was known to be an important port city both in ancient and Byzantine times. Those who visit here once definitely want to return. What makes Aspat so special in the Aegean Region that is famous for its bays?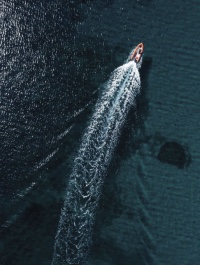 "Aspat is a unique place. There are so many things to say about it," says Zeynep Tarhan, the operating coordinator of our Anthaven project, she explains: "This is undoubtedly one of the most beautiful and cleanest bays on the Bodrum Peninsula. Its history, nature, location, slightly warmer and clearer sea compared to other places in Bodrum, and the regenerating vegetation adds prestige to this place. It has fresh air and a magnificent texture thanks to Aspat Mountain. There are plant species that you cannot see anywhere else, for example, while walking, it is possible to come across various medicinal plants and different animal species, one of our residents who went for a walk introduced us to the island onion. The onion part is said to be good for inflammation."
A new living space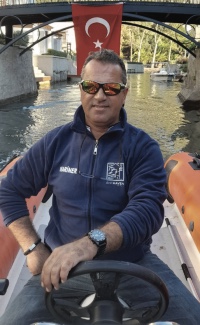 Anthaven, where life began in June 2020, brought a different flavor to this magnificent bay. Moreover, this is not an ordinary housing project, with its boat mooring, beach, nature, water sports, basketball and volleyball courts, fitness and spa center, hotel, and bazaar, it offers new living space for Bodrum residents. Zeynep Tarhan invites anyone who comes to see Aspat to visit the Radisson Collection hotel which will be opening for the first time in Anthaven. The hotel, which also includes a spa center to be operated by Sanitas, will be operational this summer. Talking about the boat docks in Anthaven for those who prefer life at sea, Tarhan says, "There is something for everyone in our bazaar, brands, local products, delicacies, and eating and drinking areas. Here you can wander, shop, and have the pleasure of dining at various restaurants by the sea."
 One can escape the city and come here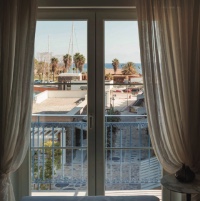 Anthaven Collective Construction Management Chairman Sertaç Gökçek says, "This bay gives energy and happiness to every living creature. Anthaven, built by adhering to traditional Aegean city-building elements, breaks the routine of typical constructions. Those who see it are amazed and say, 'You have created paradise here.' Nearly all our residents are people who bought property here to escape the stress of the big city. Some of them stay permanently, others take the opportunity to escape here and breathe". Stating that almost every resident who owns a house here wants to be on the sea, Gökçek says, "Every flat owner with a pier is planning to buy a boat, and some of them already have. All our residents are interested in amateur fishing or yachting or are eager to start, as such, Anthaven Yacht Club Association has been established under the leadership of our pioneering sailors. I believe this association will bring great benefits to the region, especially to its members and to Anthaven."
The first stage was completed in 24 months
Anthaven Project Manager Erol Oncar recalls that the first keys were delivered to their owners in June 2020 and adds, "In total, the first part of the first phase, the residential areas, were completed in just 24 months and at the same time, most of the commercial areas were opened". However, as the Akyarlar Region had insufficient public services like many classical Aegean towns, they had to build the site infrastructure. Stating that they showed great sensitivity to the environmental issues during this process, Sertaç Gökçek says, "Our most important service is the production of drinking water and the recycling of wastewater. By preserving this bay's paradise image, we have been able to sustainably meet the water needs of the trees… And, last December thanks to the Zero Waste Management System we established, we were entitled to receive a 'Zero Waste Certificate' from Muğla Governorship Environment and Urbanization Provincial Directorate. Our telecommunication infrastructure is also very special, as every house receives internet service with a bandwidth well above the metropolitan average. As you know, we are in a quiet area and we want to maintain this tranquility constantly, and to do so we have installed a high-level security system,"
One of the most important features that make Anthaven unique is the canals with boat cruising and residential piers, as well as the large mooring area used as a boat docking area. Cleaning and navigational safety in the canals, in addition to welcoming foreigners and guests from the sea, are the uninterrupted services offered 24-hour a day throughout the year by experienced sailors under the leadership of the Anthaven Port Chief Tolga Yalçınkaya…
Each season has a different beauty
Bodrum's famous autumn 'yellow summer' is completely different in Anthaven, where the well-known hillside wind, which lasts all summer and allows everyone breathe easier in the heat, leaves the bay at this time and the air temperature and humidity become ideal. Those who have experienced this weather will want to spend their winters here. This year is the first winter since Anthaven opened and approximately 20 households will spend the winter here and are very happy about it. Anthaven Collective Construction Management Chairman Sertaç Gökçek says, "I am one of the big city dwellers who started living in Bodrum years before this project. This life, which I call a town lifestyle, is more balanced. You can spare more quality time for yourself and your loved ones. The plan for our residents is of course about the pandemic, and they say that they feel safe here. The security policy and tranquility here have effective results in terms of contact and social distancing. Regular walks and individual sports activities every morning are great for our residents and during this time, those residents who have made use of the opportunity to work from home, say that they will look for a way to continue this arrangement."
The interest in our project is increasing daily, beyond what we could have imagined, Anthaven Sales Director Menekşe Ataseven says. "This makes us very proud", Ataseven underlines that they completed Anthaven's first stage of sales in a very short time thanks to the enthusiasm from buyers. Now they are excitedly waiting for the next stage to be completed. Wonderful nature, a peaceful and quiet life, and professional service throughout the year are key factors in buyers choosing Anthaven, Ataseven says "Of course, the trust in Ant Yapı, a company that has always carried out ambitious projects, is also a major consideration. Today, many Ant Yapı friends, like us, are waiting excitedly for our new stages. When life started here, we mostly heard from our residents that 'Anthaven has become a project beyond what we imagined.' Respecting the unique texture of Aspat and remaining loyal to the traditions of Bodrum architecture, the successful accomplishment of the canal concept, and the value we give to art are all highly appreciated by our residents. Many of our residents are company owners, managers, doctors, and their families."