At the Radisson Collection Hotel Bodrum, which hosts our guests all year long, we have designed perfect event spaces for both business meetings and special occasions.
Club House, our new meeting and reception area, has opened its doors at the Radisson Collection Hotel Bodrum. We continue to improve our services in every field possible at Aspat Bay, one of the most popular locations in Bodrum, by adding one main and two small event spaces for your meetings and special occasions, Radisson Collection Hotel Bodrum now has seven reception rooms in total. The small halls connecting to the main meeting rooms, the largest of which is 145 square meters, are approximately 30 and 45 square meters. We offer comfortable meetings and enjoyable activities in our private meeting rooms equipped with state-of-the-art equipment.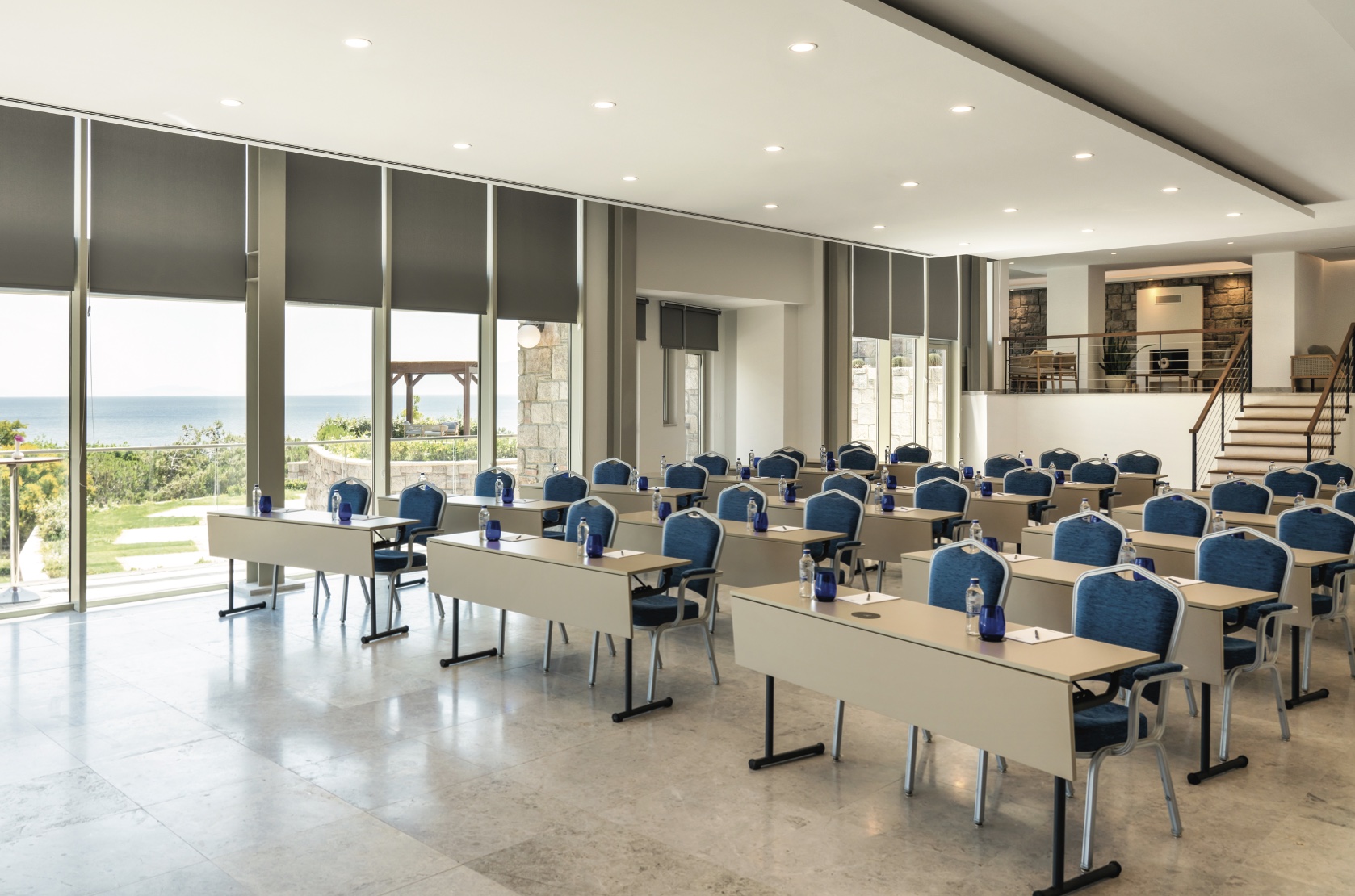 We also offer many special services for couples who want to experience their wedding day in a unique atmosphere. From the bridal preparation room with jacuzzi to the Club House, which is a modern design with all glass walls and areas where special memories can be made, all make our hotel even more attractive for guests. Radisson Collection Hotel Bodrum has everything you need for gala dinners, private beach and pool gatherings, and memorable parties.
Our guests can also relax in our spa and Turkish bath and boost their energy doing sports in our indoor and outdoor swimming pools and fitness center. Our guests will have a luxurious experience in our 80 rooms and suites with sea or canal views accordingly their preferences. We also offer many services that our guests may need, a variety of dining areas, stores and shops in our bazaar and a marina area next to our hotel.
In the Raddison Collection Hotel Bodrum, where we carefully designed and implemented all the details, we have an accessible room, high-speed Wi-Fi, 24-hour room service, parking and valet service, mini golf and beach volleyball areas, hairdresser, and accommodation for pets up to 8 kilos. With our principle of 'providing even better service' every day, we are pleased our guests leave calm and happy from our hotel experience.