We built our Anthaven project to be like a dreamland in Aspat Bay, a heavenly spot in Bodrum. Thanks to the Radisson Collection Hotel Bodrum, Anthaven has become a place where dreams can come true for couples who want to experience a wedding and honeymoon just like the ones in the fairytales.
Your wedding day is one of your most precious days and you will remember it for the rest of your life. You want everything to be perfectly planned for the day you've been dreaming about for a long time, and the place that will host this important day should be as special.
In the summer when beach weddings are popular, we have created an environment where you and your guests can have fun and be comfortable, at the wonderful Aspat Bay in Bodrum, which Homer described as 'the land of eternal blue' and was formerly known as Halicarnassus: Radisson Collection Hotel Bodrum. You can close your eyes and plan the wedding and honeymoon of your dreams.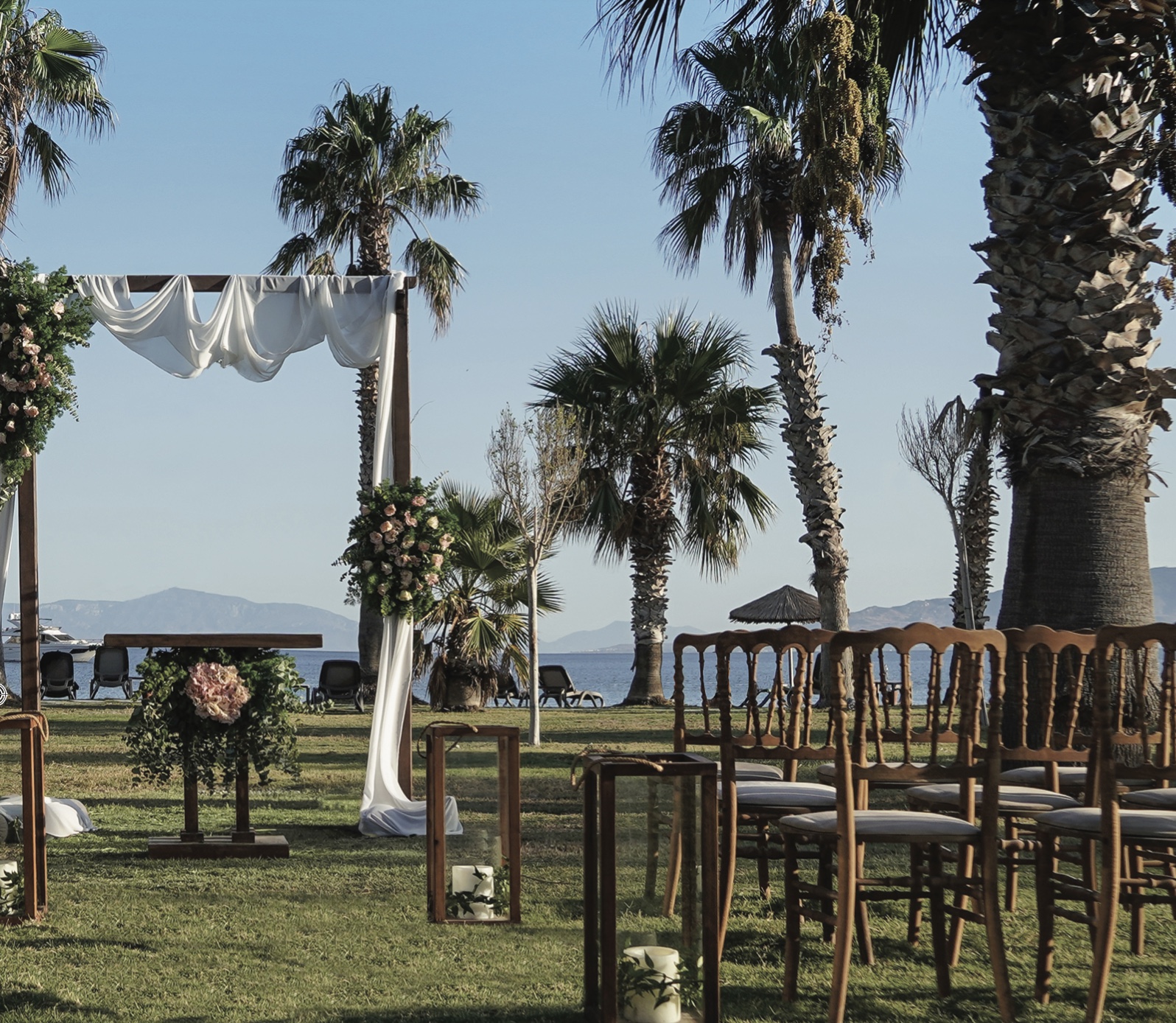 EVERYTHING YOU WANT WHEN YOU'RE GETTING MARRIED IS AT THE RADISSON COLLECTION
Ant Construction has built Anthaven, one of our most remarkable projects, on a heavenly spot where Aspat Bay and the port intersect. Anthaven, our company's first project in Bodrum, is a composite project that embodies other firsts, too. You can easily dock your sailing yacht at the marina and from there, take a small boat to your home, restaurants, and boutiques.
We are very proud to have built the first premium hotel in the Radisson Collection, a premium brand of the Radisson Hotel Group, one of biggest hotel chains in the world, in Türkiye at the Anthaven Complex.
Radisson Collection Hotel Bodrum provides service all year round and offers a wonderful atmosphere for special occasions and events such as weddings and engagement ceremonies, especially in the summer. When we list the features of the Radisson Collection Hotel Bodrum, which is our fifth tourism investment in our country as Ant Construction and of which we have designed every small detail meticulously, you can see that it's a lot more than just a hotel.
Bodrum's brand new destination, located across Aspat Bay's calm waters with its 80 rooms and suites and a magnificent coastline, offers its guests lots of opportunities within the facility. It provides a flawless service to its guests with an outdoor swimming pool, a beach restaurant that serves Aegean and global cuisine, a restaurant and a bar in the hotel, a Spa and a fitness center, and a meeting and event space.
Couples preparing for a wedding can have bachelor and bachelorette parties on the large, 15 square meter terrace of our bridal suite which has a breathtaking view of Aspat Bay. Bridal bath groups that make a reservation at Sanitas Spa can have a very enjoyable time too. During the planning of all these events, we can direct our guests to all the right places for anything they might need.
Also, it takes only 30 minutes to get to downtown Bodrum or Yalıkavak from Anthaven Aspat, Ant Construction's 'Port, Residence, Hotel and Shopping Area' complex which is a private residential area.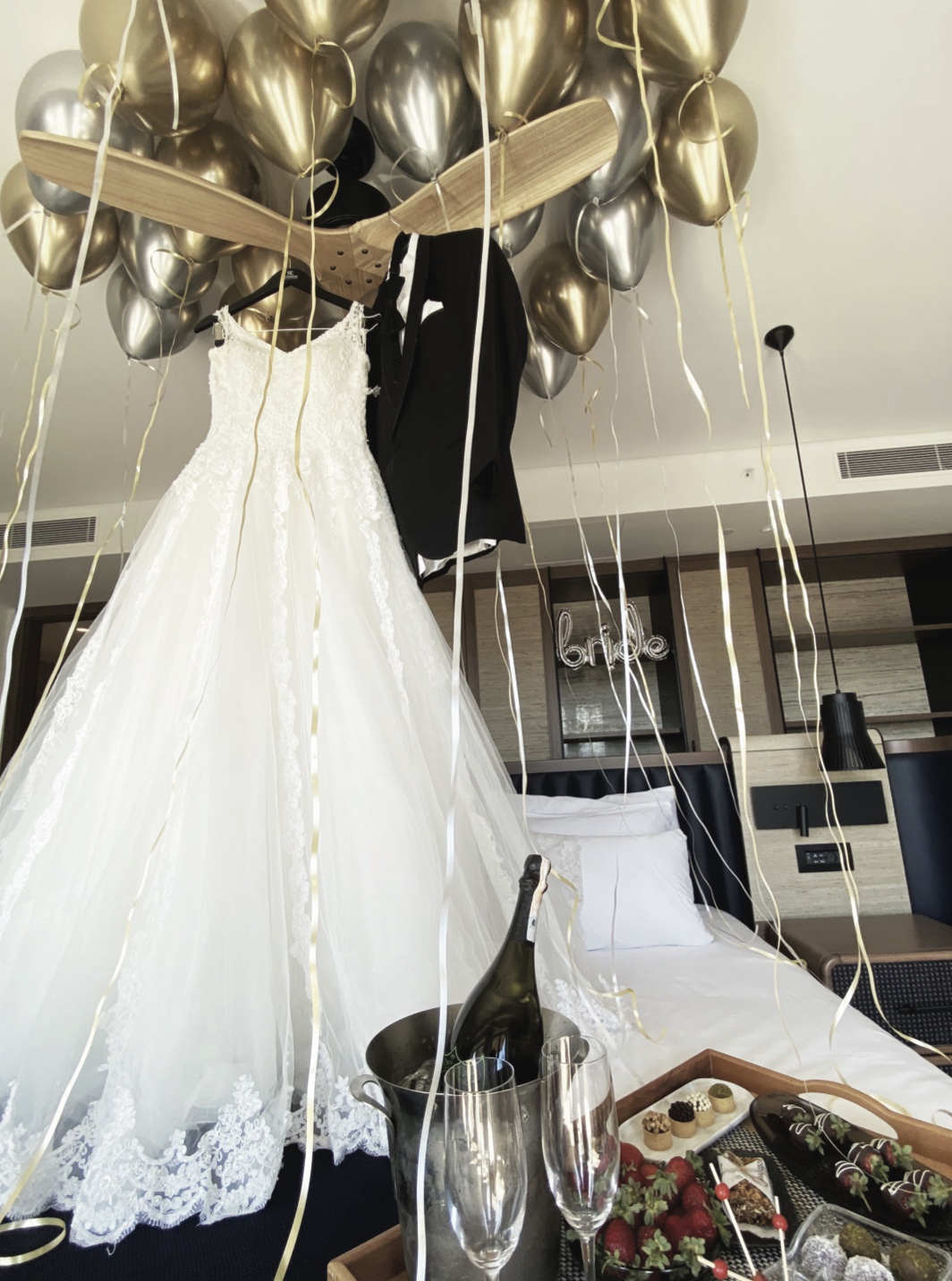 TIME MAGAZINE RECOMMENDS
Bodrum, with its sea, bays and its surrounding rich history, is a must-see destination for both domestic and foreign tourists. The world-renowned magazine TIME has included Bodrum in their list of the World's Greatest Places with the headline "Riviera on the rise". TIME, which has been setting the travel trends for the last three years by listing the must-see places in the world, presented the Radisson Collection Hotel Bodrum as one of the "must-experience" hotels.
At the Radisson Collection hotels, experiences like dining, fitness, wellness and sustainability come together with its modern design. Designed both for guests and locals, every single Radisson Collection Hotel is built in the most prestigious areas and located near the best entertainment and tourist places. In this regard, the hotel at Anthaven becomes a great attraction due to its proximity, not only to historical and natural wonders of the area but also the entertainment world of downtown Bodrum.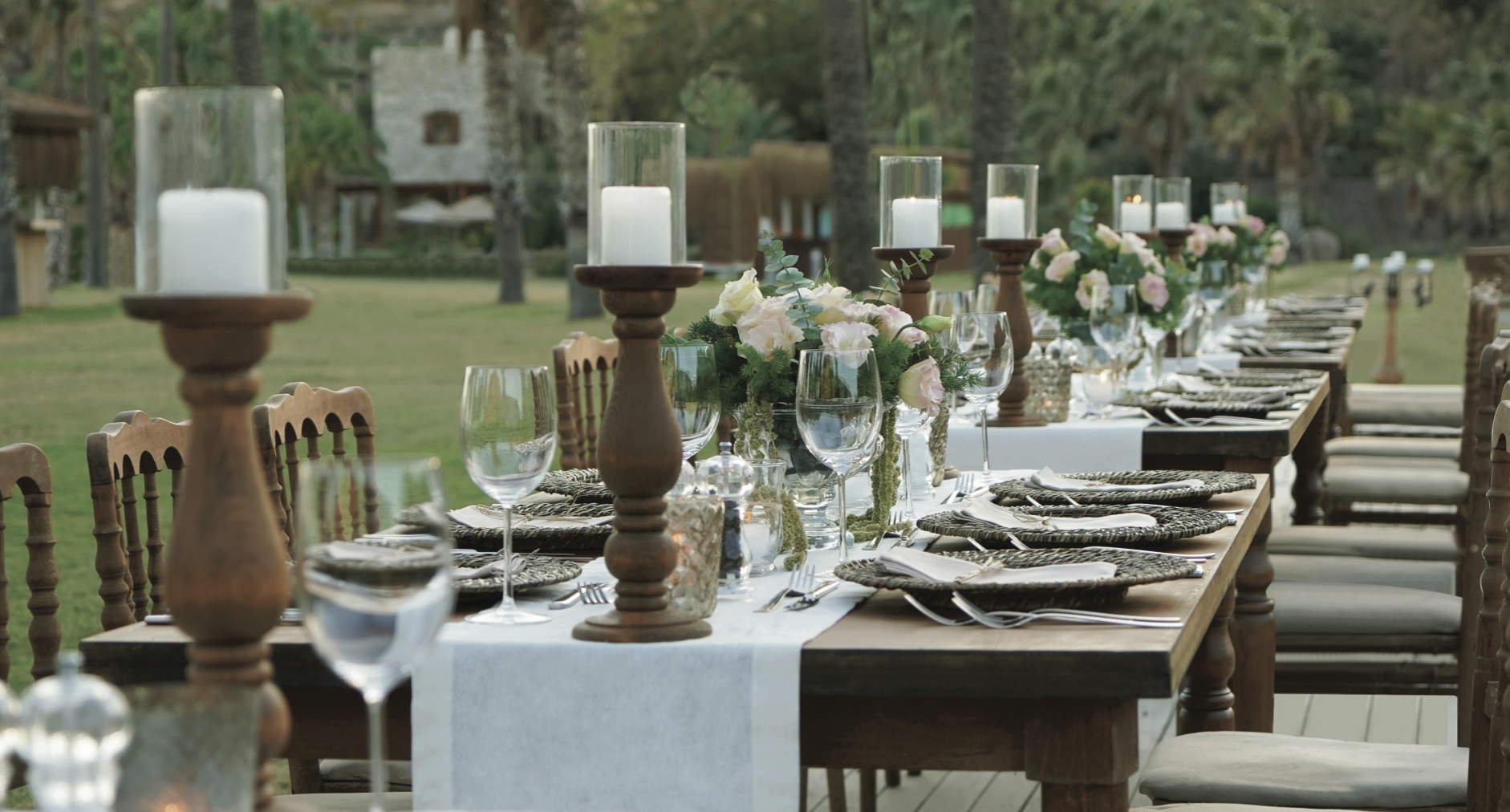 CLOSE YOUR EYES AND IMAGINE…
Bachelor/Bachelorette Parties and Henna Nights: Stop thinking of weddings as a single night at a single place! Some of the occasions we offer at our hotel include bachelor/bachelorette parties, henna nights, bridal prep room, groom's room and cocktail party receptions.
Couples can get ready for the most special day of their lives in the Anthaven Club House's private rooms that are specifically designed for events. You can have your bachelor/bachelorette party on the large, 15 square meter terrace of our bridal suite which is a large and refreshing area with a breathtaking view of Aspat Bay.
Bridal Bath: If you wish, you can book an appointment at our Spa for your bridal bath groups to get ready for the big day.
After Party: After your wedding ceremony, you can have a nice dinner and an after party all night long at Anthaven Club House which will be completely reserved for your event.
As another option, our guests can have a wedding ceremony and dinner in the middle of nature and history in Aspat Bay on the Termera Beach which extends for 400 meters and has a capacity for 500 people; then keep the fun going all night long at the Anthaven Club House.
Happy Hour: You can plan a party with a DJ for you and your guests on the Termera Beach the day before or after your wedding.
Additional services include
Concierge service – boat tours, car rental services, etc.
Supplier recommendations / Reservation service (hairdresser, flowers, decoration, photographs, catering, music, etc.)
You can contact our team for additional canapé and late-night snack options, requests to extend the duration of your after party or imported alcohol packages. (sales.bodrum@radissoncollection.com/ +90 252 999 15 10)
With the Radisson Collection Hotel Bodrum's service-oriented approach, you will be experiencing its personalized, luxurious service throughout your events. During your event, our staff will be accompanying you, helping you find the right places for all your requests and needs.
WEDDING PACKAGE
Cocktail party reception, two kinds of canapé, four-course wedding meal and local alcohol service, exclusive to the exceptional weddings at the Radisson Collection Hotel Bodrum.
ADDITIONAL SERVICES – After Party: For two hours, unlimited local alcohol, and night soup service.
BENEFITS EXCLUSIVE TO BRIDES AND GROOMS
Benefits that the couples can be eligible for if there are at least 50 guests and 10 booked rooms:
Free transfer from and to the airport for the couple.
Bridal prep room with a hot tub
One free night in our suite with a sea view and a terrace
VIP room set-up
Breakfast service for two
50% off deals for anniversaries
HONEYMOONING IN BODRUM IS SOMETHING ELSE
What is better than a vacation for a newly-wed couple to go on together? or the important question of "Where should we go on our honeymoon?"
After a dreamy wedding at the Radisson Collection Hotel, you can explore the event areas that offer fabulous views for your most special days in Bodrum and continue your honeymoon here.
The hotel is a 30-minute drive away from downtown Bodrum and it stands out with its natural wonders, Mediterranean architecture, and a pleasant little marina for boats to anchor. You can also explore the nearby bays on a boat tour you will go on after the wedding.
It has a Spa that spreads over an area of 1,150 m² offering an unforgettable experience for your guests. After the wedding, you can book an appointment at Sanitas Spa and relax with a couple's massage.
You can continue to have fun at the Happy Hour event on the 400-meter-long beach that extends along the coastline with a view of the island of Kos, which is next to Aspat Bay beach.
While enjoying the sea and the sun, you have all day to savor the amazing flavors at the beach restaurant Café Also, BARranco, where food lovers will have a completely unique experience, taking its guests on a gastronomic journey with the incredible flavors of Aegean cuisine and a selection from Peruvian cuisine.
You can also visit stores and taste different flavors at the shopping area of Anthaven, where the Radisson Collection Hotel Bodrum is located.