Aspat has always been a port city, a settlement, and a center of attraction throughout history. Anthaven, 'the apple of our eye', built on this heavenly bay where the energy of Mount Aspat is felt, has a unique character, identity and story. Everyone here feels like they are living in a small fishing town with canal houses. Anthaven is like a small town with its own port, its own beach, market, restaurants, cafes and hotel. Moreover, there are new brands in its market now.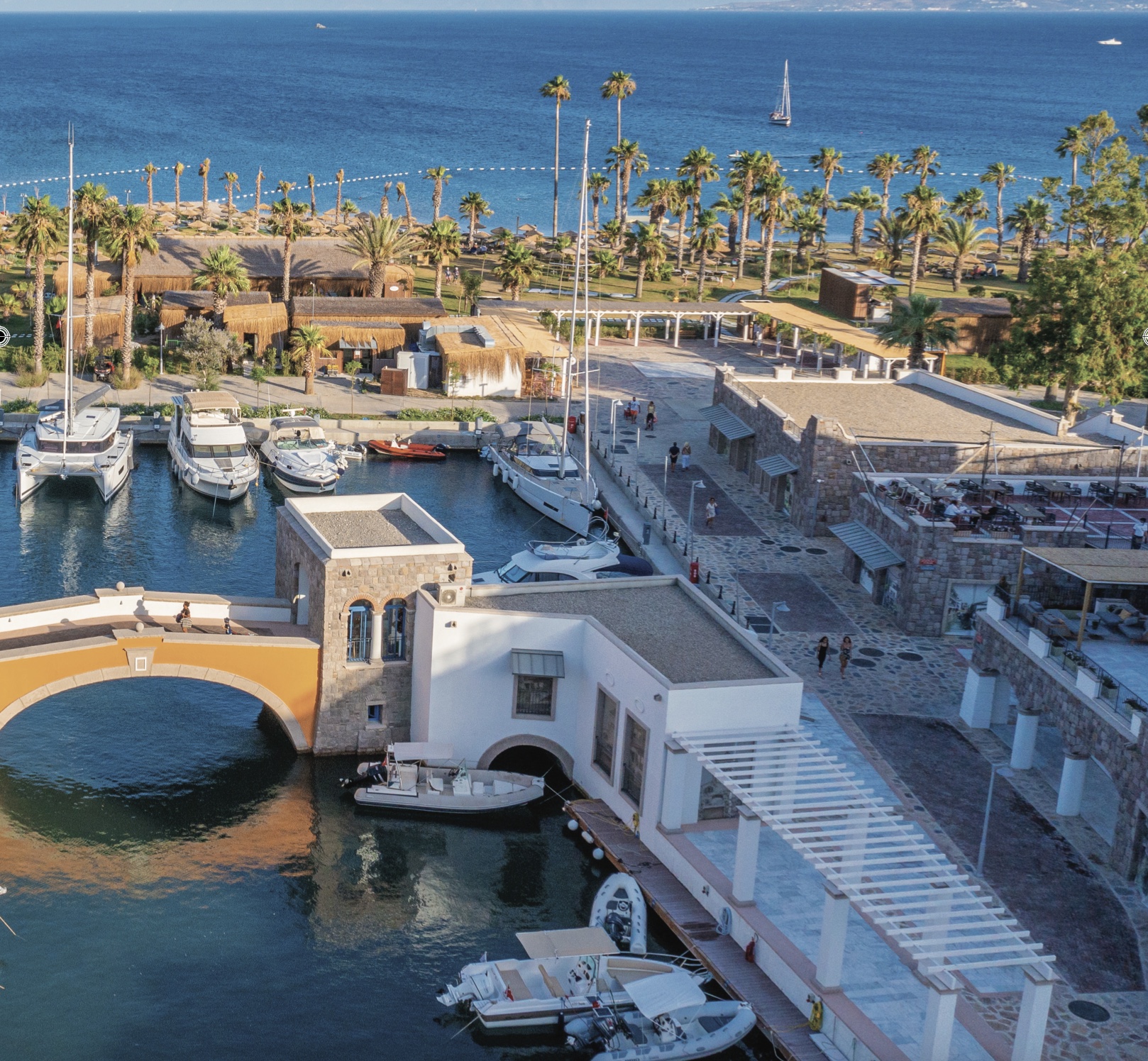 Aspat Bay, which is praised to the skies by the famous traveler Evliya Çelebi in his book Seyahatname, has one of the most beautiful seashores of the Bodrum peninsula, which was defined as 'the land of eternal blue' by Homer. Abundant in oxygen and peace, the bay has the most gorgeous shades of blue.
With the Island of Kos to the front and Aspat Mountain behind, the bay really gives the feeling of a hidden paradise. The known history of this green bay, which is mentioned in the Çökertme folk song and is now a frequented place for surfers, dates back to the 7th century BC. Known to have been an important port city both in ancient times and during the Byzantine period, those who visit this bay once will definitely want to return.
This lush green bay, which is mentioned in the folk song of Çökertme and is now frequented by surfers, dates back to the 7th century BC. The bay contains many medieval ruins and was known to be an important port city both in ancient and Byzantine times. Those who visit here once definitely want to return.
Besides the many things that make Aspat special in the Aegan Region including the ruins of the Byzantine baths on Mount Aspat and the Çıfıt Castle on top of the mountain, you can find organic vegetables and fruits that have been grown in the surrounding region, at the Akyarlar neighborhood market, which can be reached in just three minutes and is open once a week. One of the most beautiful places in this bay is also Anthaven.
Anthaven, where life began in June 2020 is not an ordinary housing project. It is a place with wonderful nature, a peaceful and quiet life, a professional service concept not only in summer but throughout the year. We offer new living space for Bodrum residents with its interior harbor for boats, its beach and nature, water sports, basketball and volleyball courts, fitness and spa, Radisson Collection Hotel, and the bazaar.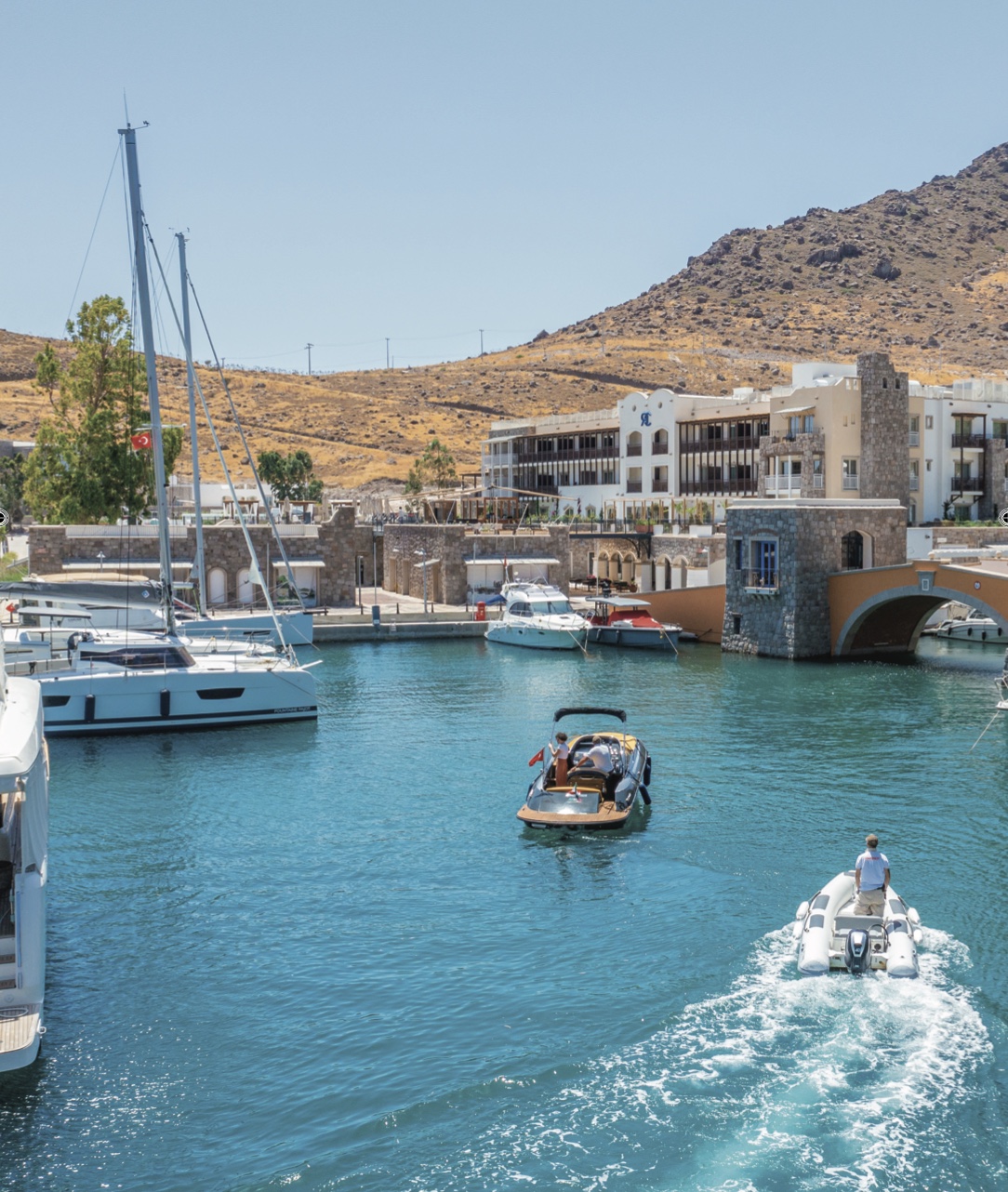 A PROJECT WITH 'ZERO WASTE' CERTIFICATION
Our most important service is the production of drinking water and the recycling of wastewater. By preserving this bay's paradise image, we have been able to sustainably meet the water needs of the trees. Thanks to the Zero Waste Management System we have established, we were eligible to receive a 'Zero Waste Certificate' from the Muğla Governorship Environment and Urbanization Provincial Directorate. Our telecommunication infrastructure is also very special, as every house receives internet service with a bandwidth well above the metropolitan average. We have installed a high-level security system to maintain this tranquility.
Anthaven, which was built by adhering to traditional Aegean city-building elements has a feature that makes it unique. It is the canals with boat cruising and residential piers, as well as the large mooring area used for boat docking. Almost everyone who owns a house in Anthaven wants to be near the sea. All of our residents are either interested or eager to start fishing or yachting and in this regard, the Anthaven Yacht Club Association was established.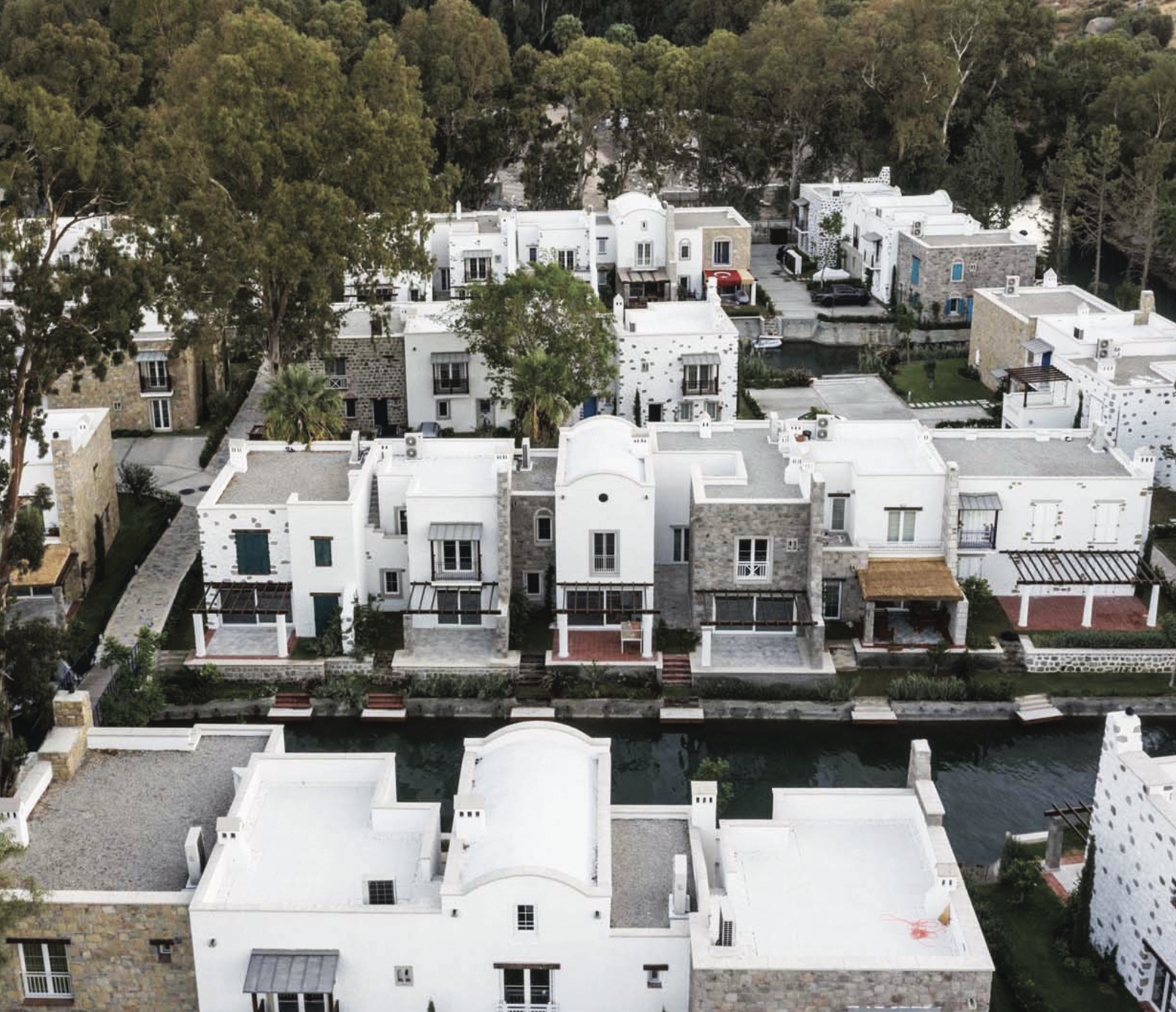 BLUE SEA, 'YELLOW SUMMER'
Some of our residents who bought property here to get away from the stress of the big city, stay in both the summer and winter, while others just take every opportunity to escape and breathe a sigh of relief, as they can continue their big city lifestyles here. Many of our residents are owners, managers, doctors, with their families.
Bodrum's famous autumn 'yellow summer' is completely different in Anthaven. The well-known hillside breeze, which lasts all summer and allows everyone to breathe easier in the heat, leaves the bay at this time and the air temperature and humidity are perfect. Those who have experienced this weather will want to spend their winters here too. Those who love town life can spare more quality time for themselves and their loved ones. The agenda for our residents was around the pandemic last summer, however they felt safe here. Regular walks and individual sports activities every morning made our residents happy and those who have made use of the opportunity to work from home, say that they will look for a way to continue.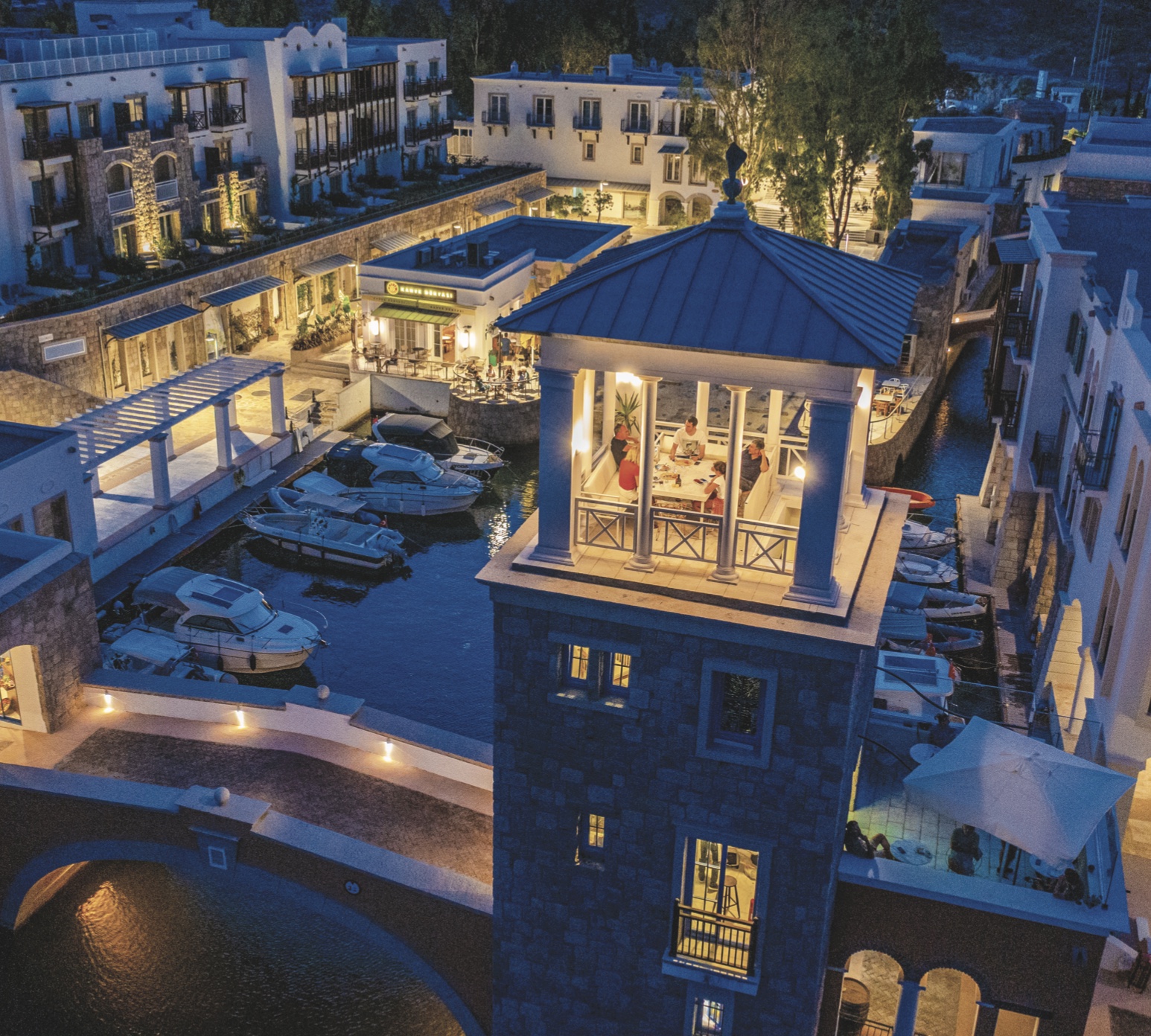 ANTHAVEN YACHT CLUB
The flag of our yacht club, which began accepting members in April, is an Aspat girl on a white background. Aspat Girl, the symbol of the tragic story of Halil and beautiful Gülsüm in the Çökertme folk song, which has been handed down generation to generation in the region, became the symbol of Anthaven. To be a member of the club all you need is to be a resident of Anthaven and have a passion for the sea, you don't need to own a boat. Our purpose is to support everyone in a hobby that enables them to engage with the sea, be it kayaking, surfing, or yachting. There are events planned including rallies, trips with our boats, and fishing tournaments. We will arrange a lot of activities from kayaking races to surfing competitions in the bay. While making the love of yachting our main goal, we will protect our bays and seas, especially Aspat, against all kinds of pollution.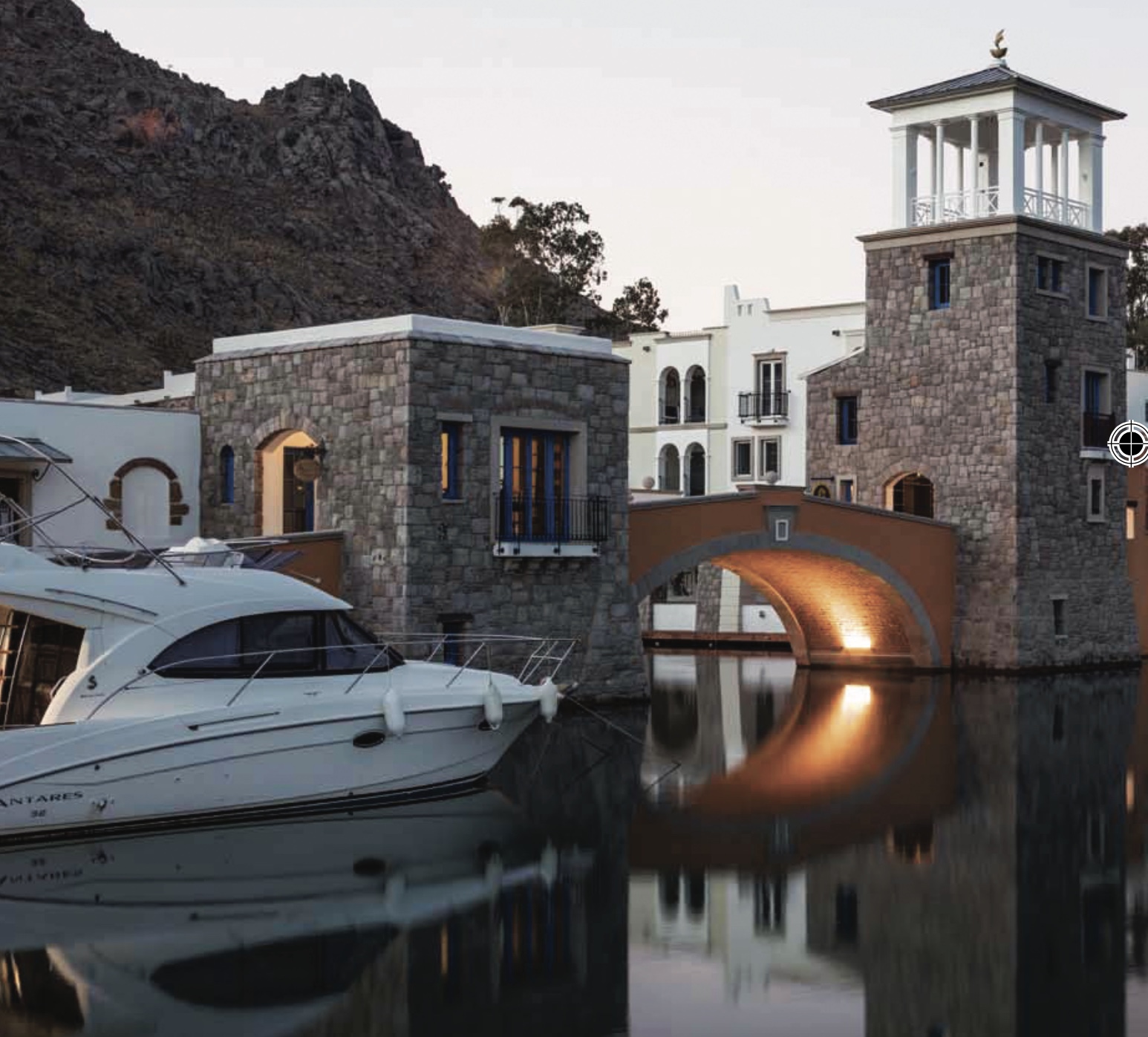 SUMMER HAS STARTED AT THE RADISSON COLLECTION
Radisson Collection, the premium brand of Radisson Hotel Group, one of the largest hotel chains in the world, welcomes its guests with its first premium hotel in Türkiye in the Anthaven complex.
Operating in Copenhagen, Belgrade, Edinburgh, Rome, Kuwait, Stockholm, Oman, Kakheti, Georgia, Riyadh and London, the Radisson Collection brand stands out with its unique and iconic hotels that are directly connected to the local culture of its location. Radisson Collection hotels combine modern design with extraordinary experiences such as dining, fitness, wellness and sustainability. Designed for both visitors and locals, each of the Radisson Collection hotels is located in the most prestigious area and is close to the best entertainment and tourist attractions of the region. In this respect, the hotel in Anthaven becomes a center of attraction for guests, in addition to the historical and natural beauty of the region, it is close to the entertainment world in the center of Bodrum.
In our hotel, which has started the summer season and will provide service throughout the year, our guests will be able to enjoy Bodrum in all four seasons. We also host events such as meetings, weddings, engagements. At Ant Yapı, when we list the features of the Radisson Collection Hotel Bodrum, which is our fifth tourism investment in our country and every detail of which we have designed with great care, you can see it is much more than a hotel.
Our guests can enjoy the sea in either the quiet or the more active areas on the beach, which extends along a 400-meter coastline adjacent to the coast of Aspat Bay. It is not necessary to stay in the hotel to use this magnificent beach and day-trippers can receive service through reservations.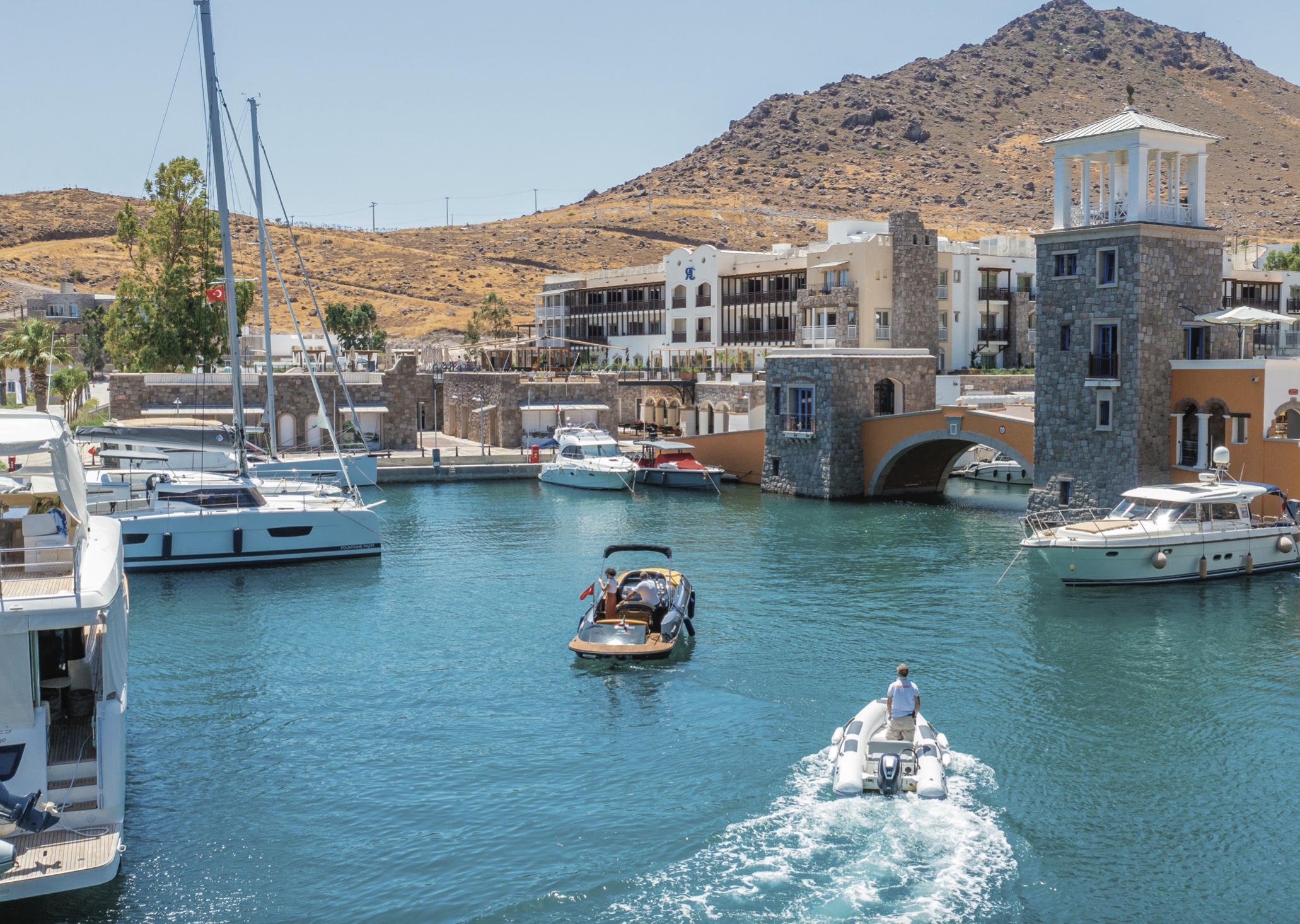 MORE THAN A HOTEL
The hotel has a restaurant serving all-day, a bar and two beachfront restaurants. The beachfront restaurants offer alternatives from Turkish and Mediterranean cuisine with a selection of seafood. Amazing flavors are served all day long at the beachfront restaurant, Cafe Haven. In BARranco, which offers its guests both the unique tastes of Aegean cuisine and selections from Peruvian cuisine, guests go on a gastronomic journey.
Many personalized services are on offer, for the highest quality holiday in the hotel. The spa, operated by Sanitas, is over an area of 1,150 square meters and stands out in the region with its seven massage rooms, indoor pool, Turkish bath, sauna, and steam room. Apart from the personalized services, there are beach volleyball, mini golf, basketball fields and tennis courts for those who do not want to take a break from sports on holiday.
With its seven different room options for every need, Radisson Collection Hotel Bodrum has a total of 80 rooms. In the rooms with single or twin beds, we offer guests a separate toilet and shower area, in-room temperature control, balcony or terrace, full HD flat screen television, telephone, in-room safe, mini bar, work desk, coffee machine, free wi-fi connection and pillow option. There is also a room reserved for guests with disabilities.
The hotel offers services such as a private sandy beach, outdoor pools, heated indoor pool, parking & valet service, kids club, nurse, and hairdresser. Our guests can also stay with their pets up to 8 kilos. Free Wi-Fi in the hotel and in the beach restaurants, free coffee and tea service in the rooms, as well as dry cleaning, laundry and ironing services are also provided.
Thanks to its location, guests can visit the historical Bodrum Castle, Mindos Gate, Bodrum Antique Theatre, Bodrum Marina & Shipyard and Bodrum Old Town easily.
Fully equipped facilities for businesspeople are also among these services.  Radisson Collection Hotel Bodrum provides four meeting rooms with foyer areas from 40 square meters to 145 square meters.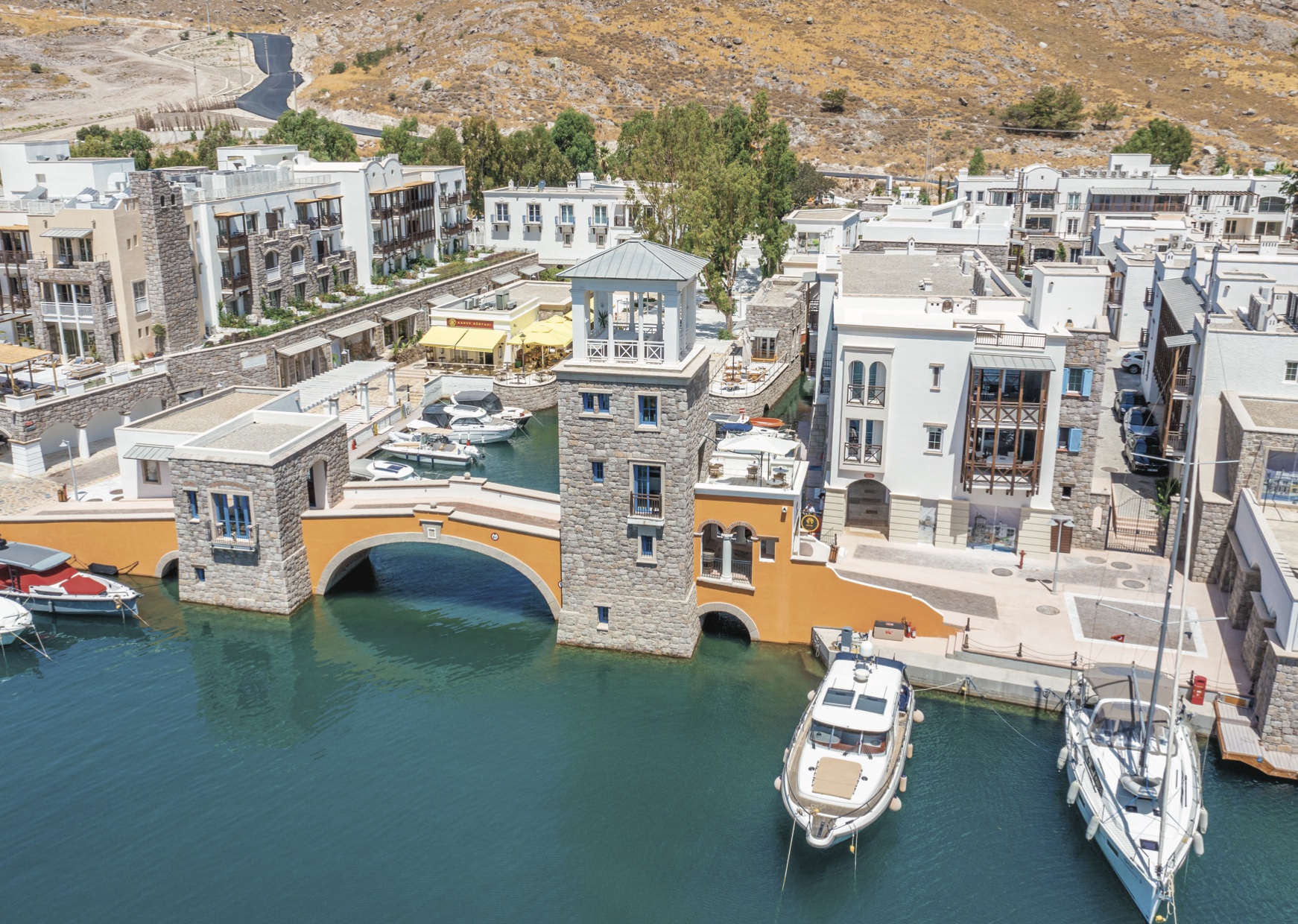 WEDDINGS LIKE A TALE IN PARADISE BAY
Radisson Collection Hotel Bodrum has a great ambiance for special occasions and parties. The wedding suite, located against the breathtaking view of Aspat Bay, can host a bachelorette party on the large terrace of 15 square meters. By making a reservation at the Sanitas Spa, bridal groups can have an enjoyable time. During the entire event planning process, guests are guided to all the right contacts they may need.
In the preparation rooms with the private jacuzzi of the Anthaven Club House, couples can prepare for their most special day with pleasure. With the breathtaking view of Aspat Bay offering extraordinary memories, guests for the weddings held by the pool, are given a welcome cocktail in the area extending out to the endless blue, with a capacity of 350 people. Guests can hold weddings and dinners, intertwined with nature and the history of Aspat Bay, on the beach with a capacity of 500 people along the coastline stretching for 400 meters, and continue their evening at Anhaven Club House all night long.
SPA OR COFFEE…
You can find everything you need in the bazaar within the Anthaven complex. For example, families with children can attend special events for the little guests. There are brands, local products, tastes and food and beverage areas in the bazaar that will meet the needs of everyone. Here you can wander around, shop and enjoy seaside dining at various restaurants. In the bazaar where every need is considered, from delicatessen to hairdresser, you can continue to enjoy your coffee at Starbucks accompanied by a book or magazine from D&R, try delicious ice cream and desserts at Bitez Dondurma & Waffle, enroll your children in activities at the surf school, meet with your friends at a cafe, and even buy products designed for your dog or outdoor activities from AstroPet. You can also shop for your daily needs from Carrefour Gurme, which brings together the most special tastes of Turkish and world cuisine. The brands in our bazaar, which hosts many different businesses, are listed as follows:
SHOPS:
ANTHOS MEZE
You must try the eggplant appetizers (meze)from this store, which is admired for its meticulously prepared appetizers.
ANTRE DELICATESSEN CAFE&BİSTRO
Antre Gourmet draws attention to Turkish cheeses and not only sells cheese but also protects its cultural dimension. The firm has published two books, 'Peynir Aşkına/For the Love of Cheese' and Balıkesir, The City with 50 Types of Cheese/50 Peynirli Şehir Balıkesir'. Thanks to the second book Türkiye ranked first place in the International Gourmand Book Contest. 
ASTROPET
Our pet friends have a special place. Astropet offers useful and first-class products for different breeds of dogs.
BİTEZ DONDURMA
The reputation of Bitez Dondurma, which began serving for the first time in Bitez village square in 1995, has spread across the country. The brand became known all over Türkiye when the ice creams produced from organic and fresh fruits without the use of additives became very popular in Bitez.
BODRUM MUM
Turning candles into art, Bodrum Mum brings both elegance and fragrant scents to your home. Soaps prepared with special oils and essences also have reparative properties for different skin problems.
BU Bİ SÖRF
Specializing in windsurfing and kitesurfing, 'Bu Bi Sörf School' promises you lots of laughter and fun as well as surf training. 
BUSELİK
Buselik reinterprets the old tavern culture with a modern point of view, accompanied by the songs that bring back memories. Embracing everyone with its unique view and warm atmosphere, the place offers plates inspired by Greek and Sephardic cuisine as well as Anatolian and Aegean.
CARREFOUR GURME
CarrefourSA opened a new gourmet market in Anthaven. This branch also has sections for those who prefer to eat vegan, gluten-free, diabetic or organic products. 
D&R
You can find many things related to culture, art and entertainment in the store, which offers thousands of books and album options as well as technology products.
DAPHNE AROMA TERAPİ
Daphne, which offers 100 percent natural aromatherapy products, does not use additives in its products. Incense, candles, and its soaps are therapeutic.
EVE SHOP
Eve Shop is one of the prominent shops when it comes to beauty and care. It provides service with a wide range of make-up, skin care, hair care, supermarket, mother & baby products and more.
HADİ BALIK
'Olivka Fish Farm' raises its fish with the most efficient production techniques from the resources of nature, at high quality standards and without harming the natural life. Started in the difficult quarantine days of 2020, Hadi Balık, set out from Bodrum to fulfill the wishes of fish lovers who said "We want fresh fish", by backing the production power and quality philosophy of Olivka Fish Farm. Now they are setting the tables with fresh fish for Anthaven guests.
 JUNİPER CAFE
The menu of Maslak-based Juniper Cafe in Istanbul includes both world cuisine and popular Turkish cuisine such as kuymak and fındık lahmacun.
KARABATAK
Karabatak is a coffee shop located in Karaköy, Istanbul. You can now drink their coffee made of carefully brewed beans in Anthaven Karabatak.
KAHVE DÜNYASI
Kahve Dünyası now serves in more than 30 cities in Türkiye. Kahve Dünyası, which opened its first overseas store in London, Piccadilly Circus in 2011, serves its customers in Romania, Kuwait and Saudi Arabia, as well as in England, with more than a thousand products from coffee to chocolate, from bakery products to ice cream.
KAYHAN KÖFTECİSİ
A taste journey that started in Kayhan Bazaar and passed down from grandfather to grandchild. They bring the taste of Bursa's famous pideli köfte and kasap köftesi to their customers in Anthaven.
KULİS KUAFÖR
As you know, life in Bodrum also continues at night. You can have fun and well-groomed nights by getting your hair and manicure done at the Anthaven branch of Kulis, one of the famous Istanbul hairdressers.
MANTI MİA
Serving with the slogan of 'Anatolian taste with mother's love', Mantı Mia kneads its dough by hand. In addition to the traditional ravioli, leaf, tray, beef and mushroom ravioli, sour Antep wraps and the famous stuffed meatballs are waiting for you.
MİNİSTER PUB
Ankara-based Minister Pub is now at your service in Anthaven to sip your drink or watch a game in a comfortable and pleasant place. Be sure to taste the okra pickle served as a snack.
MİRDEN YATÇILIK
Mirden Yatçılık, is one of the important companies in the maritime sector in Türkiye. There is a quality and innovative service concept in boat sales and after-sales service. The company, which previously served in the education sector in this field, has a founding staff experienced in boat sales and customer satisfaction.
SAMSUN PİDECİSİ – NURİ USTA
They have been bringing Samsun Pide, which has a special place both in the Black Sea region and in the whole country, to our tables for more than 30 years, blending the secrets of their grandfathers and the experience they gained in Çarşamba.
STARBUCKS
A Starbucks regular cannot make it without a Starbucks. They offer rare coffee beans and beverages for their customers, specially prepared with beans in countless variations that can be personalized.
YÜKSEK KARDEŞLER MİDYE
Is it possible to come to Bodrum and not eat mussels? Resul Yüksek, with the brand Yüksek Kardeşler, since 1988 is the first name that comes to mind when stuffed mussels are mentioned in Bodrum. Farm mussels are prepared daily.
Vİ CAFE
Defined as a place where you will be 'us', Vi Coffee&Healthy Living, one of the taste stops of Istanbul Teşvikiye, also operates in Anthaven with its rich menu and warm atmosphere.
ANTHAVEN PROJECT IN NUMBERS
We named this heavenly place Anthaven, where Aspat Bay and the port meet. Anthaven Ant Yapı's first project in Bodrum has been developed as a complex project that includes many firsts.
Radisson Collection Hotel, where we host guests without compromising comfort is a special living space with its bazaar, cafe, boutique, spa, market and restaurants. It is also the first and only concept project with canals. You can easily approach the inner harbor with your sailing boat and from there, easily reach your home, restaurants and boutique shops on small boats.
The project consists of three phases. The first phase Beach Houses, which is over an area of approximately 53,500 square meters consists of 21,000 square meters of residences, 4,000 square meters of commercial space, 10,000 square meters of hotel and spa areas. It consists of 162 villas, 55 of which are duplex.
The houses vary from one-bedroomed (70 square meters) to four-bedroomed (220 square meters). The tallest of the residences in Anthaven is three-storeys. Besides Beach Houses stretching along the canal, Yamaç Houses with a sea view on the hillside, private mini piers and an inner harbor for boats, Radisson's Premium brand, and Radisson Collection hotel is located in the complex.
It takes only 30 minutes to reach Bodrum center or Yalıkavak from Ant Yapı's Port & Residence & Hotel & Bazaar Complex Anthaven Aspat. The airport is one hour away.
TIME'S ADVICE
Bodrum is an indispensable location for both local and foreign tourists with its sea, bays, and extensive history. TIME magazine, one of the most prestigious publications in the world, included Bodrum in its list of the 100 most amazing places in the world with the title of "Rising Riviera". TIME, which has been directing the destination trends by listing the must-see places in the world for the last three years, has included Radisson Collection Hotel Bodrum among the hotels to be experienced. To determine the list, TIME states that they care about real experiences and benefit from international networks of reporters and journalists. Bodrum has lately attracted famous billionaires such as Bill Gates and Roman Abramovich.