Talya Spa & Wellness, which has branches in Istanbul, offers its guests peace, tranquility, comfort, a luxury life and comfort. We talked to Songül Ersin, the owner of Talya Spa, which offers many services from a Turkish bath to a steam room, from massages to skin care.
Could you tell us a little about yourself and the story of Talya Spa?
I worked as a manager, project coordinator and consultant in domestic and international projects for about 20 years in the cosmetics and health sector. I have adopted the principle of conveying to people the importance of body and soul calmness in human life and the fact that it is a part of life. Blending my knowledge with my long-term experience, I established my own brand, Talya Spa Wellness, in 2015. I opened branches in Ataşehir and Şişli in 2015 simultaneously and in Suadiye 2018. Most recently, in March 2022 I opened the Üsküdar Antwell branch, which I had started to prepare for in 2020 but it was postponed due to the pandemic.
What kind of services do you provide? What is the biggest difference that distinguishes you from other Spa's and Turkish baths?
We offer any kind of self-care services that you can think of. We have a wide range of services such as skin and body treatments, slimming remedies, traditional Turkish bath rituals, aromatherapy and Far Eastern massages, health and medical massages, sauna and steam room therapies, fitness and indoor swimming pools. We keep the quality standard at the highest level in all our branches, and we have the flexibility to offer differences in accordance with our target audience. To illustrate, in our Talya Ataşehir and Talya Suadiye branches, male and female care is in separate areas, while our male and female guests can benefit from the common areas when they come as a family in our Şişli Talya or Antwell Talya branches. Spa structures in hotel projects are generally planned on the ground floor with sound and light insulation in mind, but we have designed our Suadiye branch so that our guests can watch the unique view of the Islands while sipping herbal teas. We have created very pleasant areas by positioning our swimming pool and jacuzzi against a lush landscape in our Antwell branch.
Could you tell us a little about your work principles?
Our first goal was to adopt work principles in accordance with ethical and moral rules. Our guests visit our Spa centers not only to get Spa Wellness therapy, but also sometimes just to drink Talya tea and take a break. Our guests are always important for us and Talya Spa is not just a Spa Wellness center, it is a lifestyle club.
Can you tell us about the features of the products you use?
We use natural products in all our therapies. We have pure aromatic oils and organic skin care products that we use with peace of mind, including for our expectant or breastfeeding mothers.
Can you tell us about the health benefits of having a massage? Massage has gained great importance for many people, especially as there are more spine and muscle problems in recent years. What other therapeutic services do you provide?
Massage is very beneficial for us to feel good physically and spiritually. In our centers we have many different types of massage, from 30 minutes to 90 minutes, including aromatherapy, medical, back waist neck, thai, reflexology, lymph drainage and cellulite massages. It is evident that massage makes a huge difference in the human body, both physically and emotionally. Massage therapies open tense and stressed bodies, regulate sleep, correct body posture, add a glow to the skin, and are good for depression and anxiety. In addition, it has a great supportive role in periodically managing cellulite and weight loss.
Remember, physical health and psychological health are a whole and cannot be separated.
You provide sports facilities in your branches. Can you please talk about this?
Yes, we have fully equipped fitness, kinesis and Pilates departments within our Üsküdar Antwell and Ataşehir Radisson Blu hotel branches. I would like to point out that fitness management is a completely different field that requires serious expertise and experience. We didn't take it on as only a commercial business. In line with our principles and point of view, we have incorporated a sports center that make sports a part of a healthy life, accessible to our guests, rather than thinking it's just a commercial return. 
How is it serving at Antwell? What are the advantages for you?
Our newest and exciting Antwell branch opened thanks to the invaluable support and efforts of Ant Yapı, after a two-year-delay due to the pandemic.
The pandemic has been a very painful process in our industry, as in many other industries. Being the first business group to close and the last to open, and after all the negativity experienced throughout the process, bringing our branch to life was like a new birth for me and my teammates. For this reason, the opening of our Antwell branch also has been emotional for me.
Moreover, being in Antwell, which is Turkey's first residence with a health concept and offers its guests both social living areas and hotel accommodation, gives us a different experience in order to strengthen our medical side, and allows us to take new steps to constantly improve ourselves.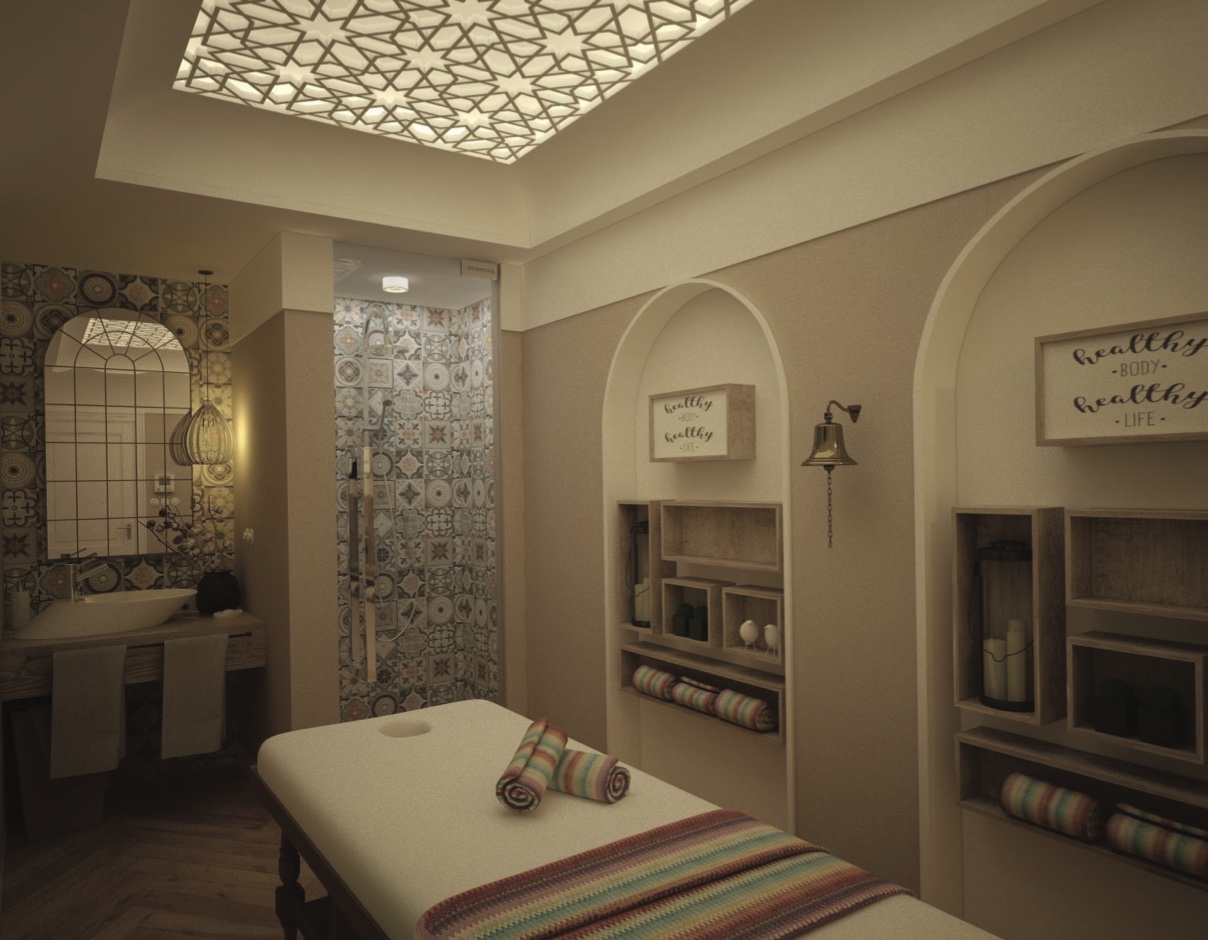 It was like a new birth to bring this place to life after all the negativity experienced in the pandemic, that's why our Antwell branch has been emotional for me.