LIKE FATHER LIKE SON
Kids grow up under the shadow of their parents and they are the reflection of their parents. They have their own characteristics as they grow however, they still bear the traces of their family. Fathers who have contributed to the arts, television and sports world for years and their sons who are successful in their professions like their fathers remind us of the saying 'an apple never falls far from the tree'.
Kemal – Ali Sunal
Kemal Sunal, who left a mark on Turkish cinema history with the characters he played, was remembered most as the character İnek Şaban of "Hababam Sınıfı", even though he took part in a total of 82 films. Sunal, was a man who always 'smiled' and fought against evil with his intelligence, he died at the age of 55 after having had a heart attack on the plane he boarded to go shoot the movie 'Balalayka' in Trabzon,
The actor's wife, Gül Sunal, expressed in her memoirs that he always respected his family, he always arrived on time for dinner, he attached importance to family relations, and he was a very good friend to his children. In 1999, he acted with his son Ali Sunal in the movie "Propaganda".
Although 44-year-old Ali Sunal studied business administration at the university, he worked in ensembles such as Sadri Alışık Kültür Merkezi Tiyatrosu and Dormen Tiyatrosu. Ali Sunal, who has acted in movies and TV series and continues to be in the "Güldür Güldür Show" on television, has two daughters named Narin and Nil. The actor describes his father's special place in Turkish society as follows: "The audience understands the sadness and sincerity in his eyes and loves him very much, no matter what part my father plays. He was like a legend, people were always curious about him."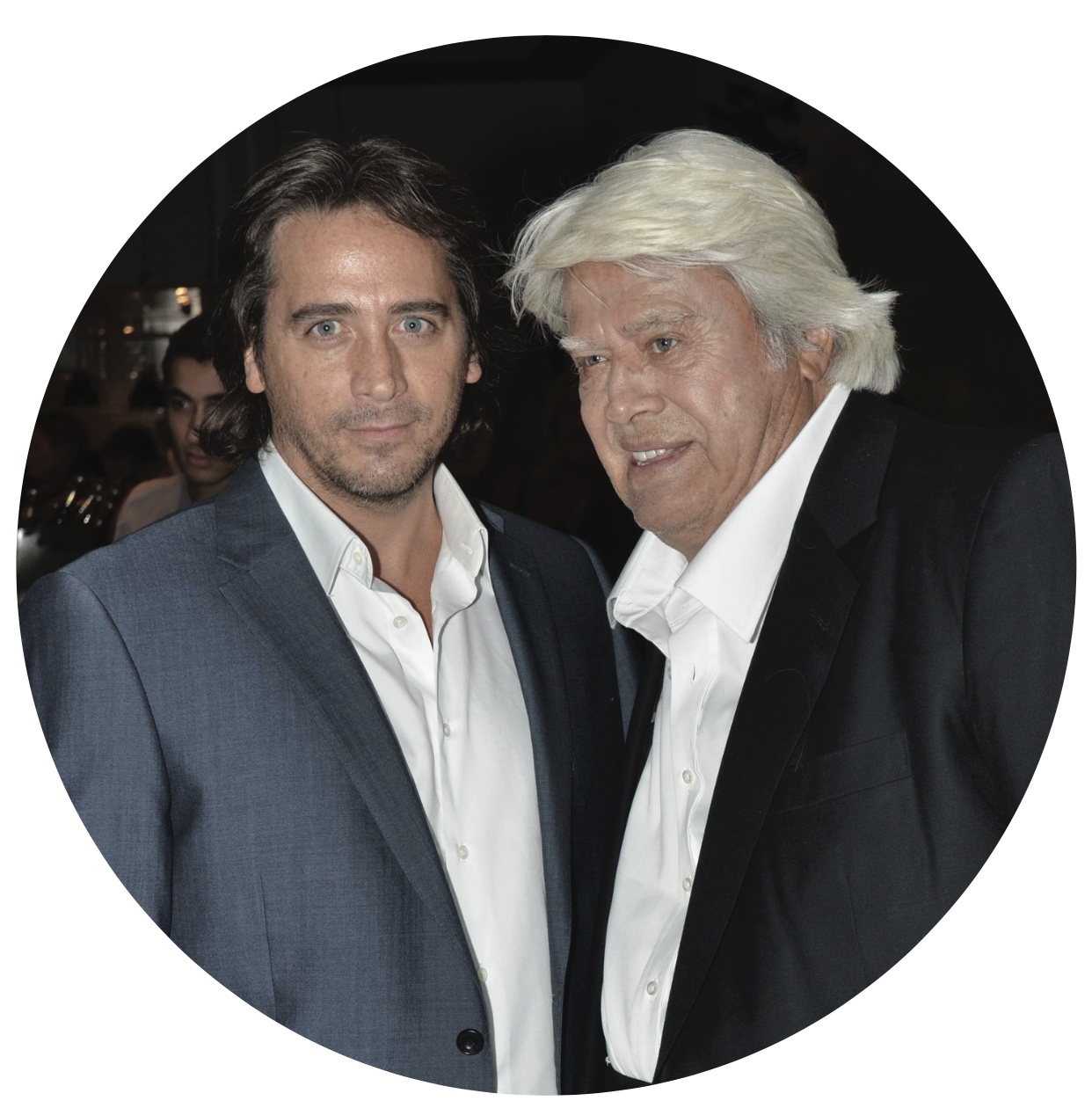 Cüneyt-Murat Arkın
Cüneyt Arkın (Fahrettin Cüreklibatır), known as Malkoçoğlu in Turkish cinema, is now 84 years old. Cüneyt Arkın, who is also a screenwriter, producer, director, and a doctor, brought an unprecedented style to Turkish cinema; throughout his career, he made films in different genres, from westerns to comedy, from adventure to societal films.
His 47-year-old son, Murat Arkın, or his real name Murat Cüreklibatur, was introduced to acting by working in movies with his father during his childhood. Although Arkın lived in London and found a company after his master's degree education there, he started acting in the series "Pis Yedili" through an agency when he came to Istanbul in 2011. The actor, who portrayed his father's youth in the movie 'Arif V 216' in 2018, recently played the character of Kemal Boratav in the mini-series 'Börü 2039', which is about 25 years in the future.
Erol-Murat Evgin
Erol Evgin is one of the most reputable names in Turkish pop music, releasing unforgettable 45's records such as 'İşte Öyle Bir Şey', 'Sevdan Olmasa', 'Bir de Bana Sor', during the time when he worked with Çiğdem Talu and Melih Kibar.
In addition to being a painter, presenter, actor and master architect, the 75-year-old artist is also the founder of the Popular Music Art Foundation (POPSAV).
Mr. Evgin, who was awarded with the Golden Record Award for his 45's, took a break from releasing new albums in the 90's. However, in 1997, he released the album, 'Sen Unutulacak Kadın Mısın?', which consisted of mostly his own compositions. In 2002, together with his son Murat Evgin, they performed the 20-concert 'Father-Son' tour. After studying music in England and America, he released his first album called 'Beni Ellere Verdin'. Mr. Evgin also composed the music for many TV series, movies and TV shows such as 'Arka Sokaklar', 'Acemi Cadı', 'Ah Kalbim'.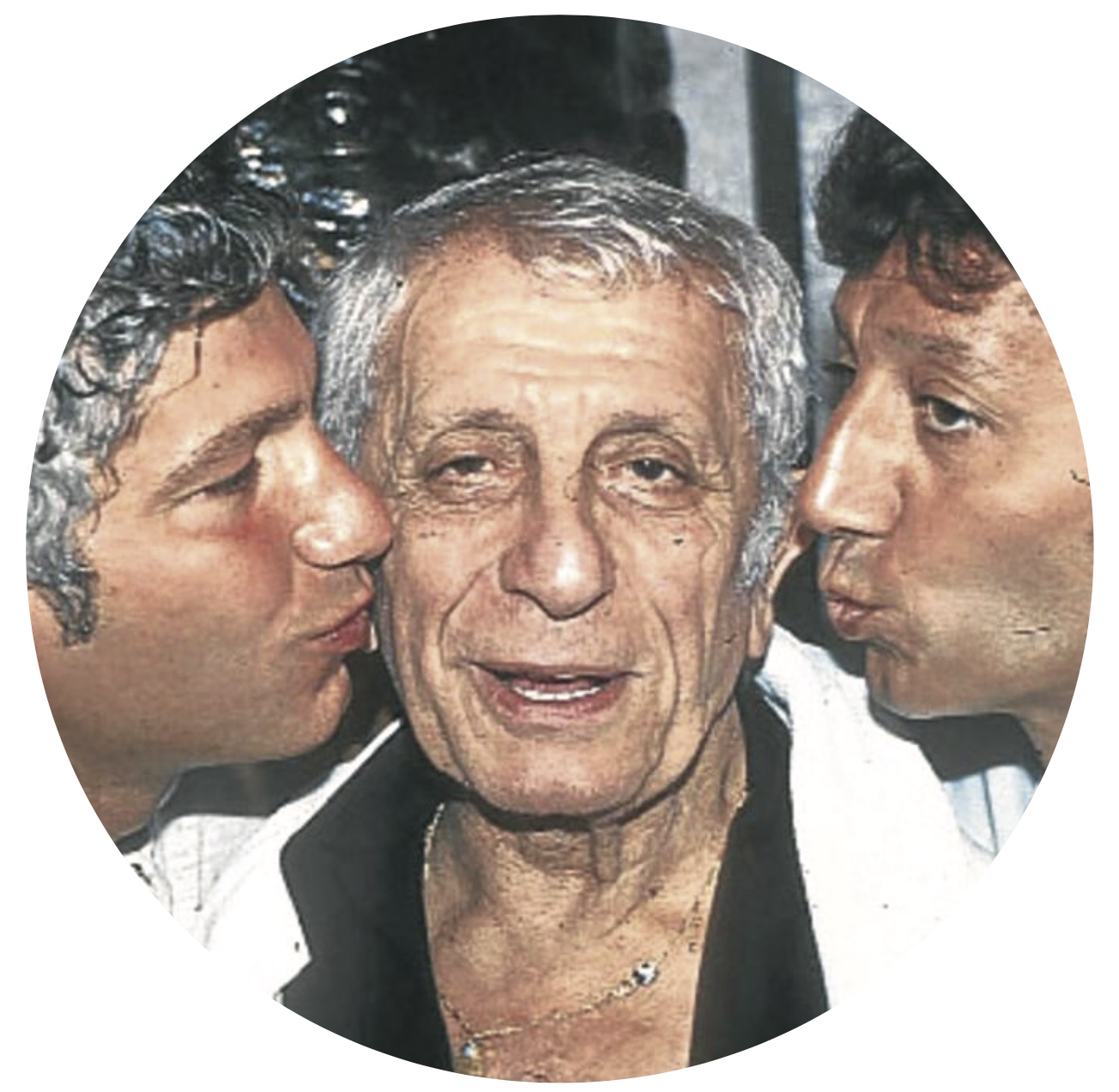 Nejat-Süheyl-Behzat Uygur ve Nejat Uygur Jr.
Nejat Uygur, who was born in Kilis, was first recognized by İsmail Dümbüllü. Nejat Uygur began his theater career professionally in 1949 at 'Nejat Uygur Tiyatrosu'. He had five sons and two of them Süheyl and Behzat prove the saying 'an apple never falls far from the tree'.
Behzat Uygur, one of the sons of the actor who died in 2013 at the age of 86, is also a theater, TV and film actor. Before starting his theater career, he played football for a while in Galatasaray's youth team. Brothers Süheyl and Behzat, who continued their theater work and presented the program 'Şahane Pazar' for more than 15 years, achieved legendary ratings in the history of Turkish television.
Behzat Uygur's son Nejat Uygur Jr. took part in TV series such as 'Bizim Hikaye', 'Kırmızı Oda' and 'Kağıt Ev'. Named after his grandfather, a famous actor, theater and comedy doyen, Nejat Uygur Jr. is 27 years old. The actor, who is a graduate of TED College, loves to play the guitar. Nejat Uygur Jr., who stepped into acting, the family profession, first became known with the Vine videos he shot with his friend Sina.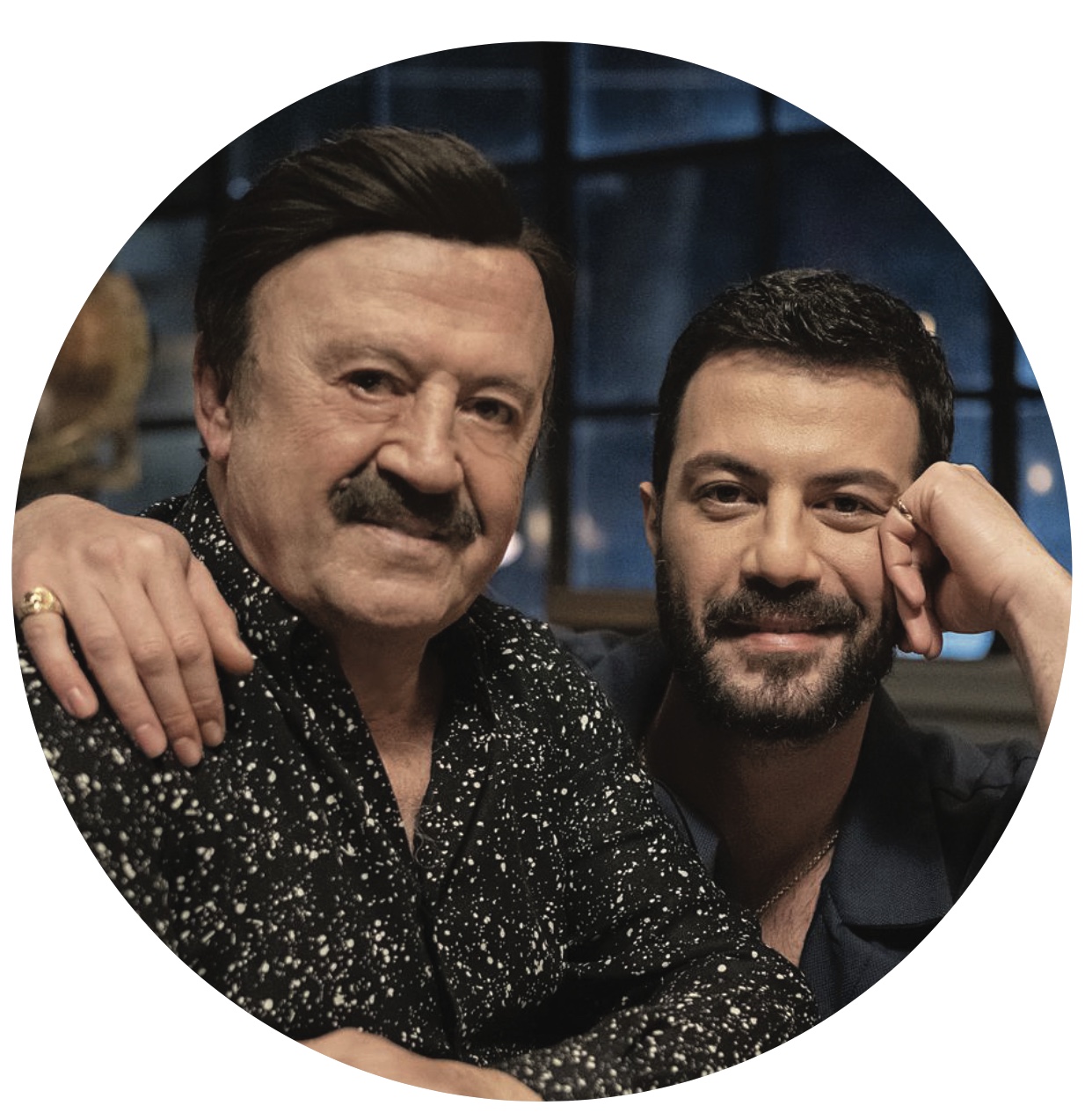 Selami-Lider Şahin
Musician, composer, lyricist, and producer Selami Şahin celebrated his 50th year in the arts last year. Şahin, who made a major decision to leave Hatay at the age of only 15, started to write his own compositions and lyrics and to play many instruments in 1969.
The eldest of his three children, Lider Şahin has been involved with music since his childhood and started playing the piano and guitar at an early age. Lider Şahin, who has shared the same stage with many masters, as the leading actor in the musical " Seninle Başım Dertte Müzikali" in 2018, said about his father, "We lived in the same house for 30 years, I was his manager for three years, I accompanied him on stage for eight years as a backing vocalist. We were both colleagues and roommates. He showed us the right path, never transgressing from our dreams." Leader Şahin, who has been a songwriter and composer for 10-12 years, realized his biggest dream by performing a duet with his father Selami Şahin in his piece called "Rezil Rüsva".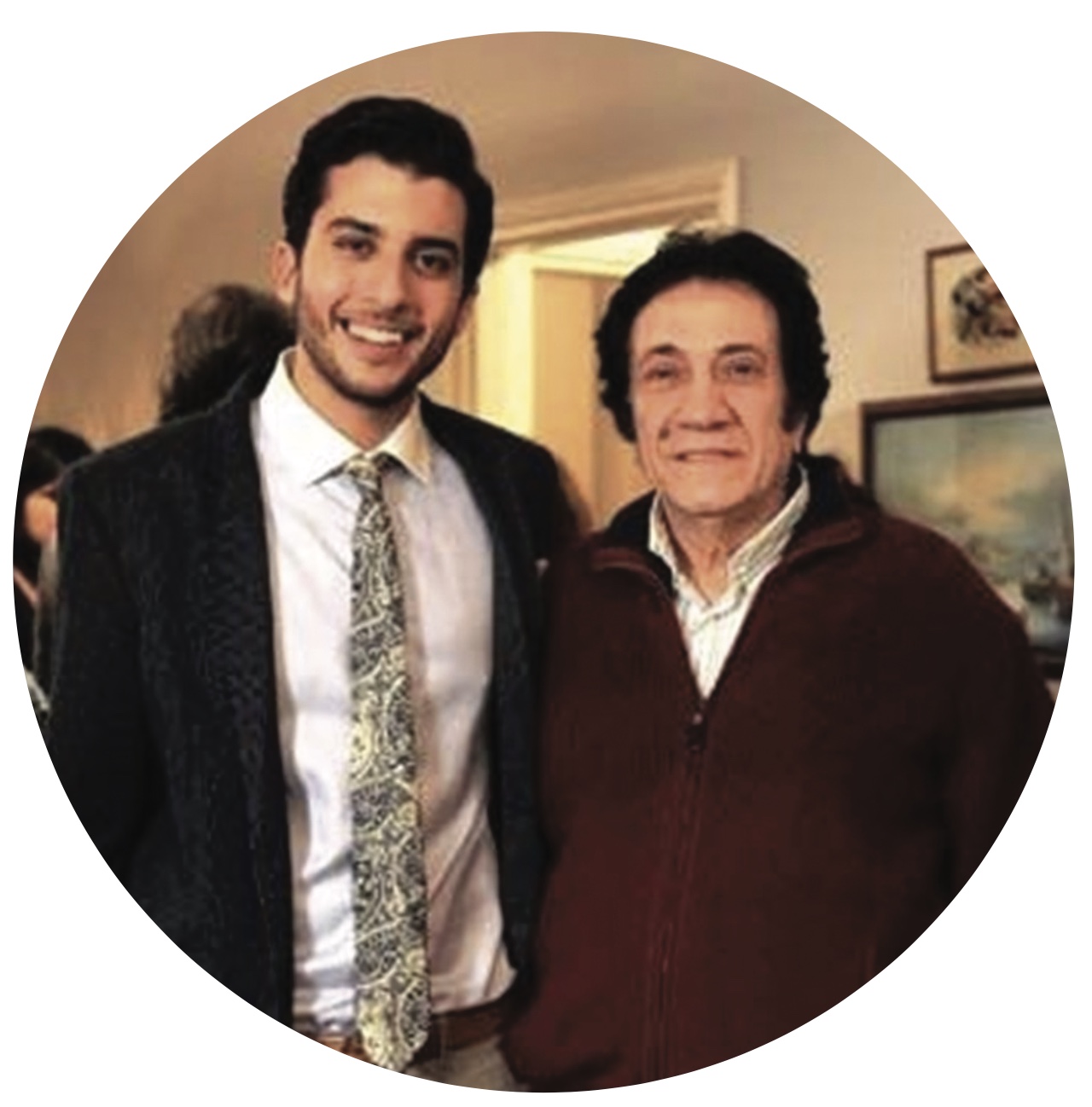 İzzet- Fırat Altınmeşe
İzzet Altınmeşe is one of the important names for Turkish folk music. His family immigrated from Diyarbakır to Adana when he was very young for economic reasons. The artist, who worked as a hairdresser for a while, started taking Turkish folk music, theory and singing lessons and perform on the stage in Adana Halk Eğitim Merkezi in 1963. 76-year-old İzzet Altınmeşe, who has around 100 compilations, his own lyrics and music, and seven feature films, was awarded the title of State Artist in 1998.
His son Fırat Altunmeşe, who acted as Demir in the TV series "Mucize Doktor", didn't complete his university education and took acting lessons for two years at the Craft Oyunculuk Atölyesi, took part in many well-known television series. The 32-year-old actor said about his father, "He is such a man that there is not much difference between the artist İzzet Altınmeşe and my father İzzet Altınmeşe. He is very hardworking, humble, and supportive. My goal is to be like him, but it's not easy."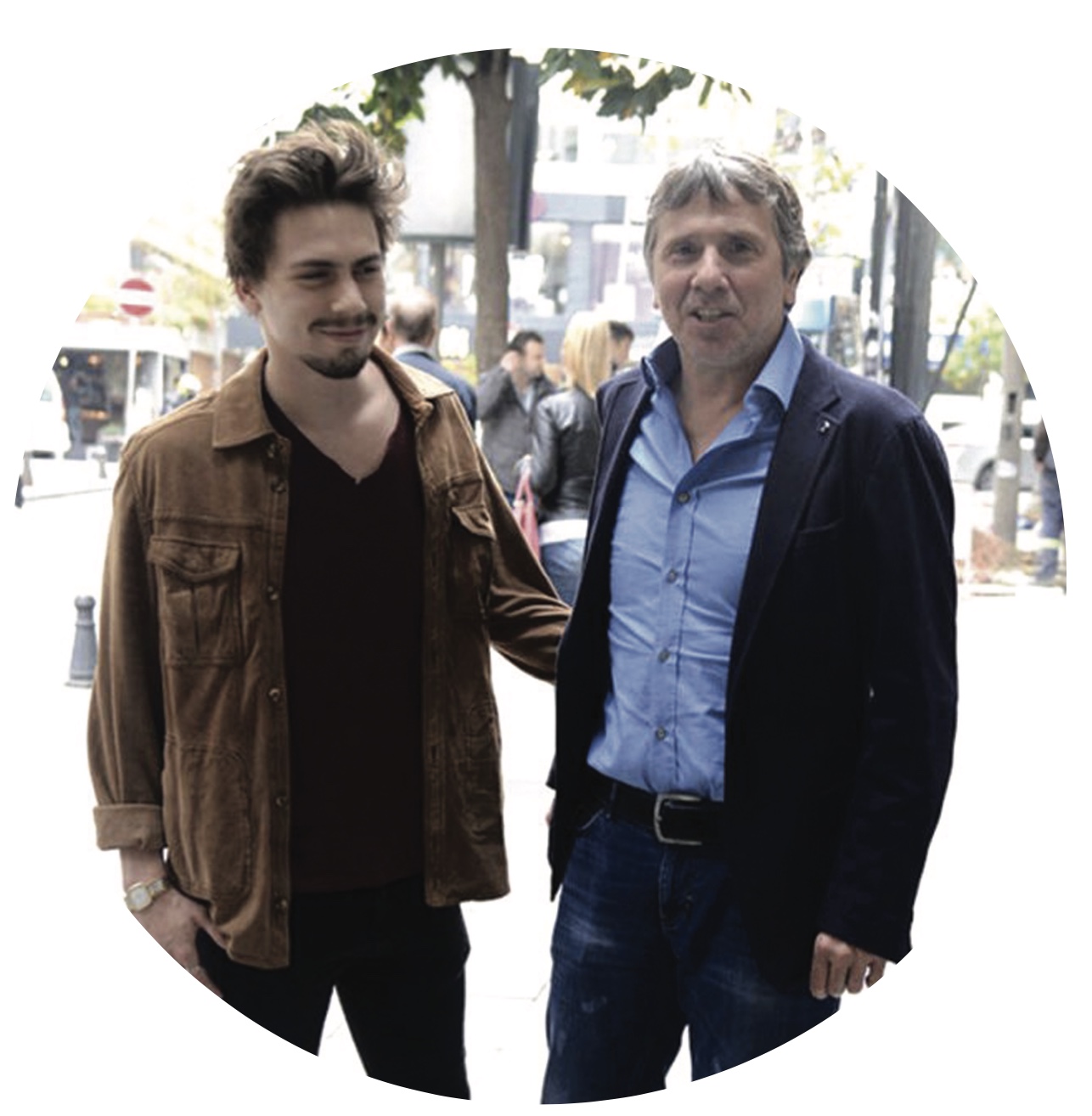 Metin-Tarık Emir Tekin
Metin Tekin one of the iconic names from Beşiktaş, known as Yellow Storm, a former national football player and coach is a legend who has been the subject of many magazines and documentaries. Metin Tekin, one person from the Metin-Ali-Feyyaz trio, was famous for his power, technique and header goals as well as his speed. In Beşiktaş, he became one of the players that won the most trophies with 14. In 2003, he was selected as one of the best football players in the past 100 years and became one of the Gold 11.
Tarık Emir Tekin, the son of the legendary football player and the artist Şevval Sam, is 24 years old. He studied acting for three years in England. Tarık Emir Tekin nicknamed 'Taro', who made great efforts to become an actor, and was one of the 17 people selected for the drama department of Oxford University. Playing the character of Selçuk in the TV series "Sadakatsiz", Tekin became an actor like his mother Şevval Sam, but he says of his father, "My mother calls me a 'carbon copy' of him. They say I look a lot like my father, yes, we are exactly the same. I wish I could be handsome like my father. He is a very charismatic man."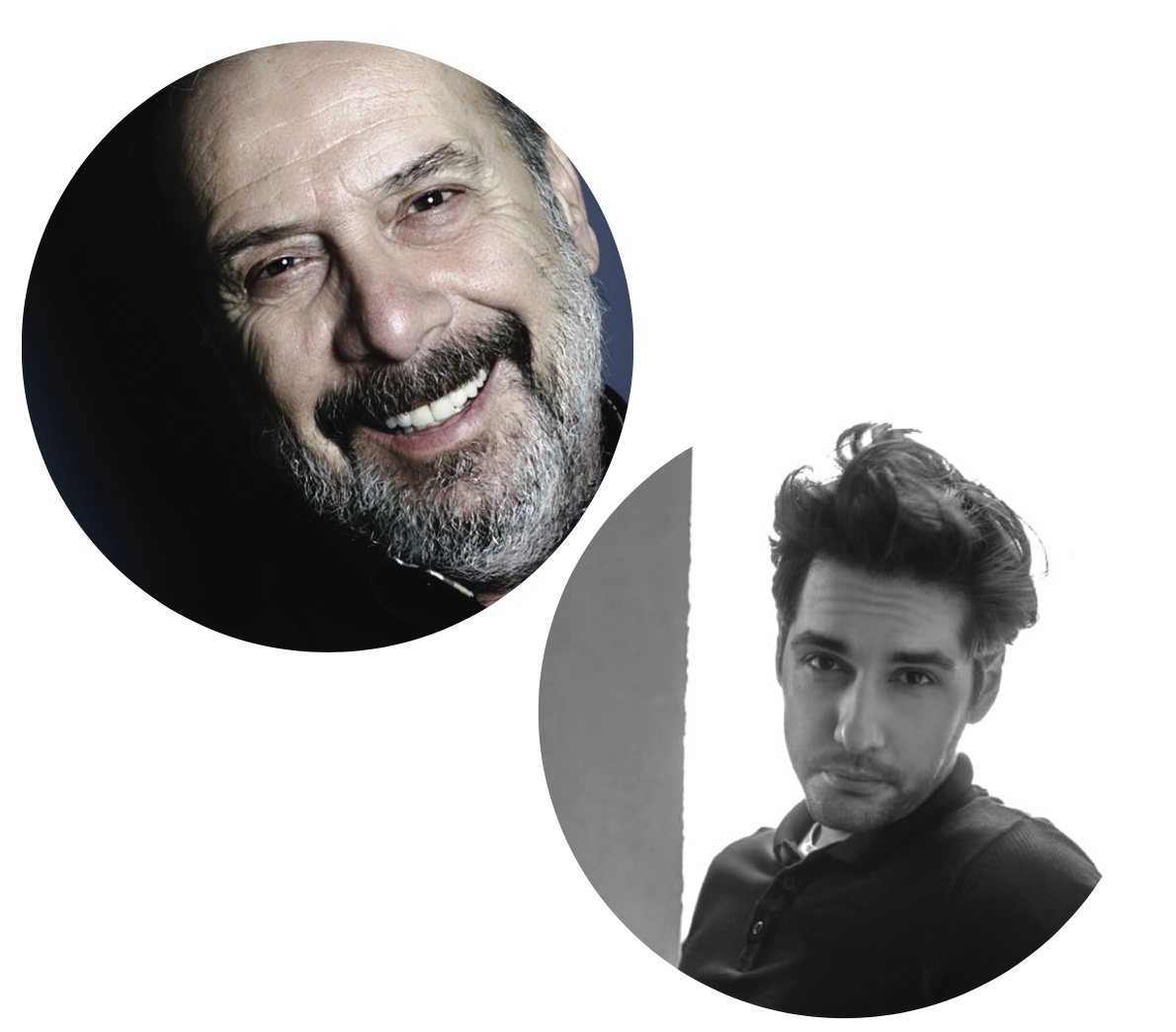 Gazanfer-Tarık Ündüz
Gazanfer Ündüz, a theater, cinema, TV series actor and voice actor, is also the son-in-law of the late Gazanfer Özcan, a master theater actor. Mr. Ündüz, who also played the role of Özcan's son-in-law in the "Kuruntu Ailesi" series, is 72 years old now and continues to take part in new projects. Tarık Ündüz, the son of the artist, who has appeared in various movies and TV series such as 'Belalı Baldız', 'Arka Sokaklar, 'Ağır Romantik', 'Menajerimi Ara', 'Uysallar', chose to follow the path of family members.
Born into a family involved with the theater, 33-year-old Ündüz graduated from Yeditepe University Theater Department. In 1990, he first appeared in the "Kuruntu Ailesi". He played his first leading role in the movie "Adab-ı Muaşeret". The young actor, who took part in TV series such as 'Not Defteri', 'Akasya Durağı', 'Yaz'ın Öyküsü' said, "We never played on the same stage with my grandfather, however we worked on a commercial a year or two before his death,"