Lawyer Ceyda Sıla Çetinkaya has been living in Antteras for 4 years with her husband who is also a lawyer. Çetinkaya, who says that the most enjoyable part of living here is seeing the Bosphorus view every day, has a family summer house in Anthaven, where she says "It is definitely one of the most beautiful projects I have ever seen".
The couple originally from Ankara who came to Istanbul 6 years ago, Ceyda Sıla Çetinkaya and her husband Kaan Çetinkaya are both lawyers. They've been living at the Antteras site for nearly four years. They are also one of the youngest couples at the site. We talked with Sıla Çetinkaya about their lives in Antteras, the difficulties of their professions, their hobbies and how she came to know about Ant Yapı.
Could you tell us a little about yourself and your family so that Ant Yapı friends and neighbors can get to know you?
I graduated from TED Ankara College in 2011 and then I completed my major in Law at Bilkent University and my minor in Political Science and Public Administration. I met Kaan at Bilkent, and we're both lawyers. I work in the field of international arbitration and dispute resolution at Baker McKenzie, and Kaan is a co-founder of the Cetinkaya Law Firm. We are both currently studying for a master's degree at the Galatasaray University. I am also a congresswoman at Galatasaray Sports Club.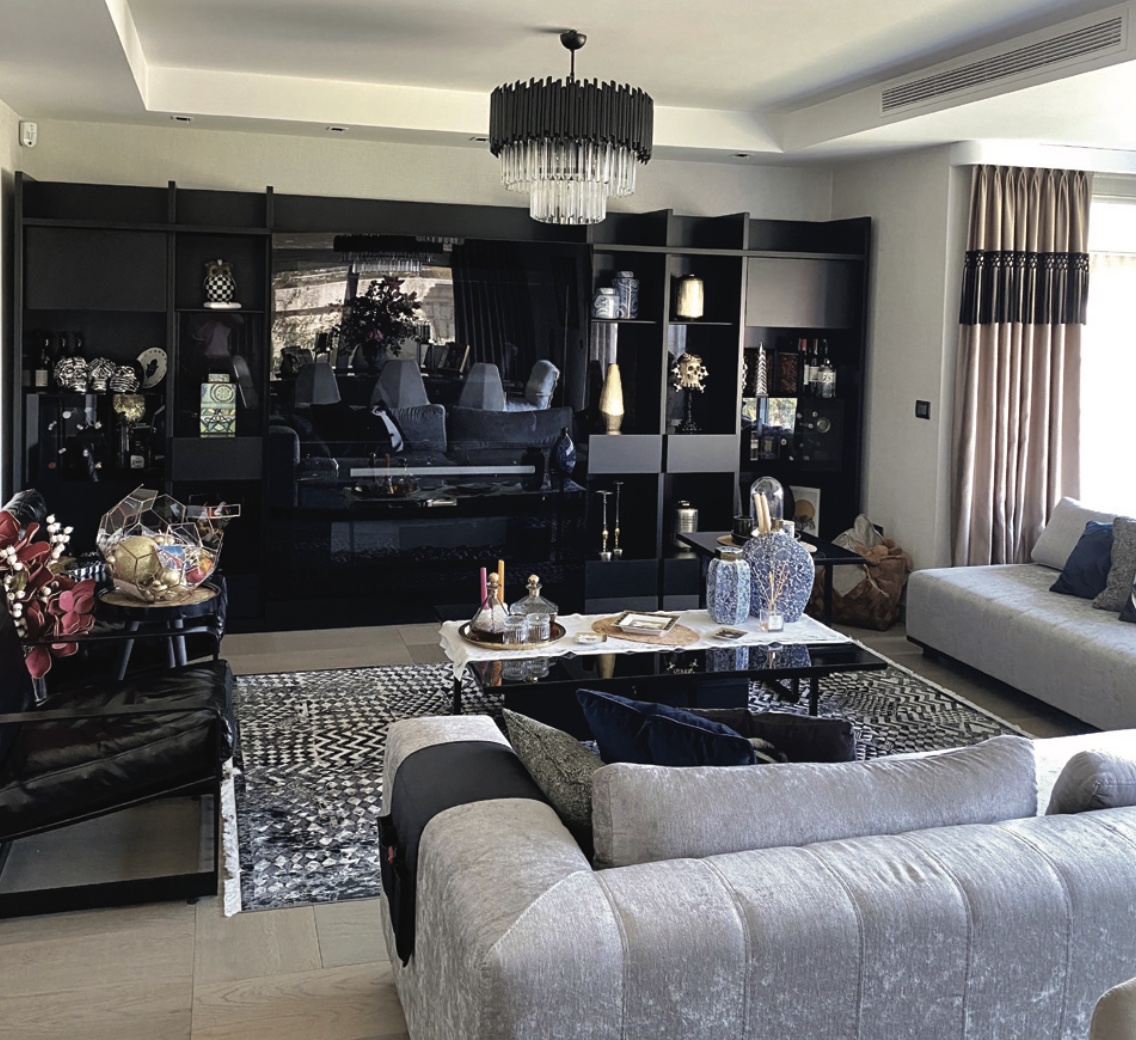 Do you have hobbies, different interests?
I'm such a car enthusiast. I especially like American cars, I even used to have a 2008 Ford Shelby GT500. Apart from that, I've been playing tennis for many years.
When did you hear about Ant Yapı? Have you been involved in any other Ant Yapı projects before?
We came to know Ant Yapı many years ago when my father, Coşkun Aras, advised Ant Yapı as a certified public accountant, therefore, our acquaintance goes back a long time. We also have our family's summer house in Anthaven. Anthaven is definitely one of the most beautiful projects I have ever seen and I love spending time there.
What is it like living in Antteras?
We love living here and the most important and enjoyable part for us is to be able to see the Bosphorus view every day through the green passage. The block where our house is, is undoubtedly the one with the most beautiful views from the site. Apart from that, it is very important for us that this is a site where we have sports opportunities and good neighbors.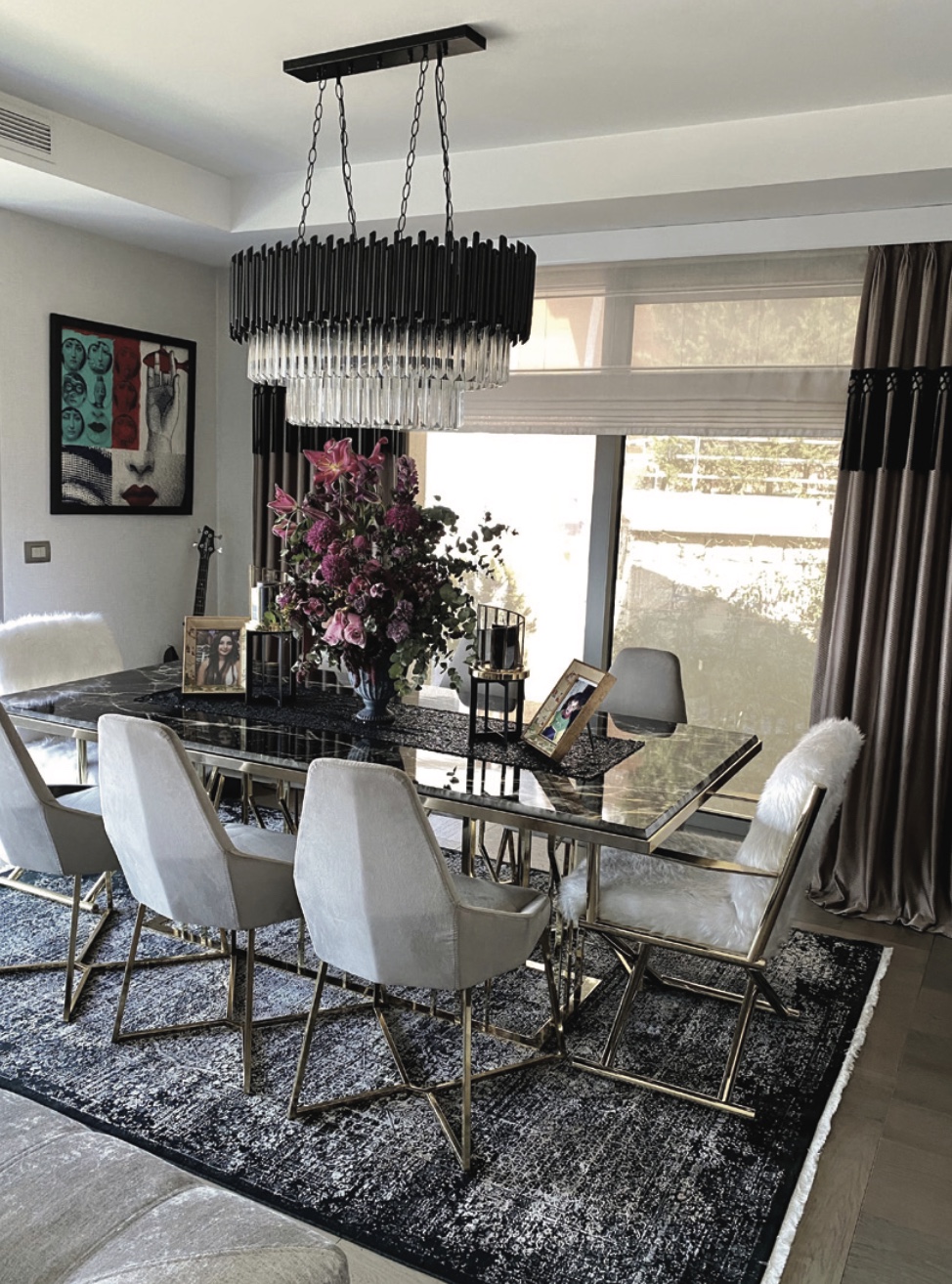 Do you have any children? What are the advantages of living in Antteras for them?
We do not have children, but I think having playgrounds for children will be an advantage for us in the future.
You live in Beylerbeyi, one of the most established districts of Istanbul. Is it hard to get to work?
My office is in Etiler, traffic on the bridge in the morning and evening hours can be a bit annoying. However, since we adopted the working from home approach during the pandemic, I've been at the office only for meetings. I can get there in about 10-15 minutes during non-traffic hours. I love living in Beylerbeyi as it is easy to cross to the European Side and it has an established neighborhood culture.
So, back to your profession, can you give us some tips to be a successful lawyer?
The most important tip to being successful in law is to work hard. Being a lawyer requires a very good technical legal knowledge, understanding of the legal as well as the commercial aspect of the problems and good communication skills. With every decision and opinion you make, you take on a serious responsibility. Of course, being able to do all of this really takes a lot of work and being detail-oriented. I also think that it is impossible to have such a difficult profession without loving it.
Have you experienced any difficulties being a female lawyer in Turkey?
By 2022, I would like to say that it is easy to be a female lawyer in Turkey, but unfortunately it is not. We still face many difficulties in every field and I think we could write a separate article about each. There is a serious amount of people who think women can't be good lawyers because they have to take care of their homes. You can break that bias when they work with you and see how successful you are.
So, can you achieve 'gender equality' at home?
We both work 15-20 hours a day and share our responsibilities of the house as we do in every aspect of life, so it is never possible for us to accept a social stereotype which implies a woman should take care of the house or her child. As an active member of the "Yanındayız" Association, Kaan fights against gender inequality within this context and continues to work in this field.
It is very important for us that this is a site where we have sports opportunities and good neighbors.