The way values and descriptions have changed in every area in the 21st century, so have the priorities for designing future buildings. Matters such as the insulation of a house have become important and consuming less heating and cooling energy to achieve and maintain warmth. The target now is energy efficiency! In other words, as one of the large operators in the construction industry, we strive to decrease the amount of energy required to sustain products and services.
In line with this objective, we now embark on more efficient technologies and production processes, and we practice methods widely used to reduce the loss of energy.
NATIONAL SECURITY ISSUE
According to the International Energy Agency, improved energy efficiency in buildings, industrial processes and transportation may decrease the world's energy needs at a rate of three percent by the year 2050 and hence help the control of global greenhouse gas emissions. The two essential concepts in sustainable energy policy are "energy efficiency" and "renewable energy". Now, in many countries, energy efficiency is seen as a national security benefit because this principle can be used to decrease the amount of exported energy from foreign countries and decelerate the rate of consumption of local energy resources.
Since buildings are great energy consumers, they are an important field for energy efficiency improvements all over the world. All the elements in a building that serve as life comforts such as lighting, heating, cooling, and ventilation consume energy. Even when buildings are renovated or torn down, energy efficiency practices can be employed.
IN ORDER TO HAVE A HABITABLE ENVIRONMENT IN OUR WORLD WHERE THE ENERGY RESOURCES ARE QUICKLY DECREASING, ENERGY EFFICIENCY IS CRUCIAL. SINCE BUILDINGS ARE GREAT CONSUMERS OF POWER, ENERGY EFFICIENCY IMPROVEMENTS HAVE BECOME IMPORTANT WORLDWIDE. AT ANT YAPI, WE PAY ATTENTION TO ENERGY EFFICIENCY ON OUR CONSTRUCTION PROJECTS. OUR AWARDS AND NOMINATIONS ON THIS ISSUE DEMONSTRATE OUR APPROACH.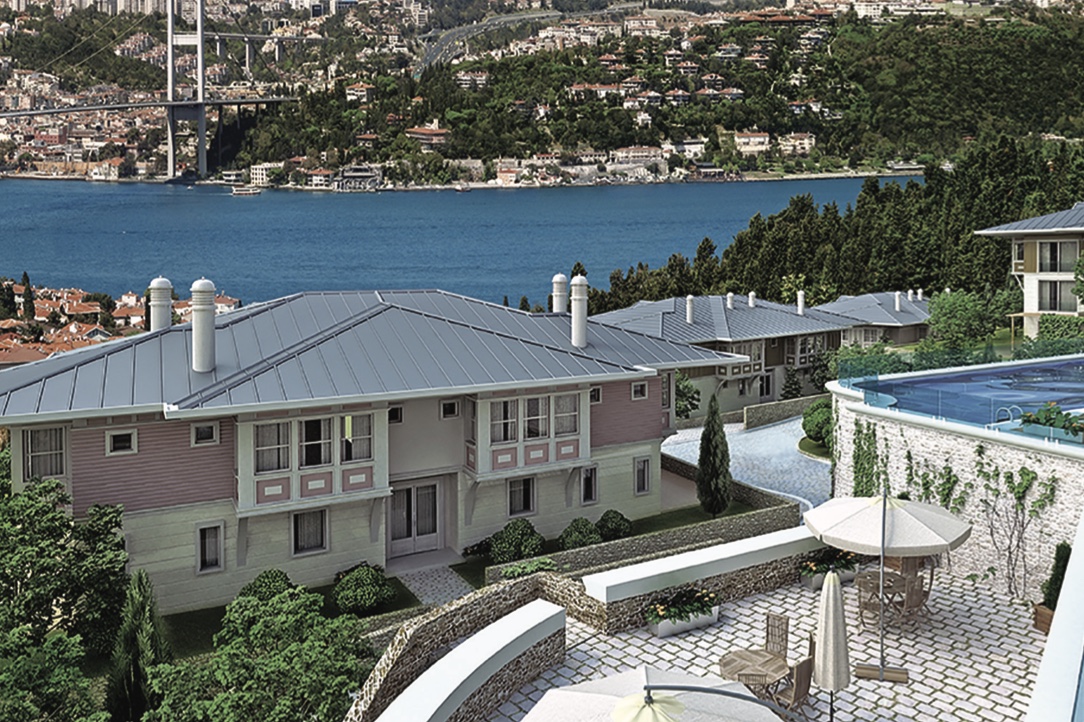 ANTTERAS: Türkiye's first environmentally certified project
Most of the buildings built in Türkiye and around the world by Ant Yapı have green certification. Antteras, a pilot project, was rewarded with B.E.S.T. Certification by ÇEDBİK (Turkish Green Building Council) for the first time in Türkiye. At Ant Yapı we carry our sensitivity about green buildings and sustainability into the future.
ANTPLATO complies with a sustainability criteria
We designed Antplato for those who support a healthy lifestyle and are sensitive to the environment, by taking all needs and social opportunities into consideration. It was also designed in accordance with the American-based LEED criteria, an internationally respected green building environmental impact assessment methodology. The project offers sustainable living and working spaces equipped with mechanical and electrical systems that do not cause pollution and are sensitive to the ecological system. Moreover, there is a waste management system that prefers materials that are sensitive to the environment and human health, as well as minimizing and separating waste. There are special areas where electrical and hybrid vehicles can be charged. In addition, by sharing cars with friends, they can both reduce their fuel consumption and have the advantage of using the car parks reserved for them. We also provide a sustainable living and working space by allowing the individual users to manage energy saving in the office through a "green renting model".
In Antplato, which we designed based on functionality and efficiency, the energy savings of the offices are also controlled by our residents. For this, we have provided individual billing for heating, cooling, electricity, and water expenses.
Anthill has BREEAM certification
Our 140,000 square meter Anthill project in Istanbul also holds the BREEAM certificate. Anthill Residence, consisting of 60 floors and 804 apartments, offers its residents modern, stylish, and useful interior designs, with its Bosporus and Golden Horn views. It became Türkiye's first multi-storey residence project with a BREEAM green building certificate, by meeting the BREEAM Good certificate standards with the maximum daylight and indoor air quality it provides for its residents. Its spaces allow working from home, social spaces, and energy efficient domestic appliances are provided, the environmentally friendly materials used in the indoor environment, the energy and water efficient devices chosen and its separate filtering counters and building management system allow it to monitor the energy and water consumption of all apartments separately.
Manzara Adalar has LEED Platinum certification
The office blocks of the Manzara Adalar project, implemented by İş GYO, for which we are the contractor, were also awarded with the 'LEED Platinum'. Thus, Manzara Adalar became one of the eight projects in Türkiye to receive the LEED Platinum in the 'Core & Shell' category. In the Manzara Adalar project, D Block has 22 floors and approximately 25,000 m2 of leasable area; E block has 15 floors and approximately 17,000 m2 of leasable area.
We have also received awards globally
Our Arcus III Business Center, White Garden, and Olympia Park projects in Russia are all Breeam certified; Our Grand Tower project is LEED Gold certified.
Harcourt House and Apex House in England are candidates for Breeam.
In the USA, our 830 Brickell project has been designed with a progressive environmental approach, and we aim to obtain LEED Silver certification for this project.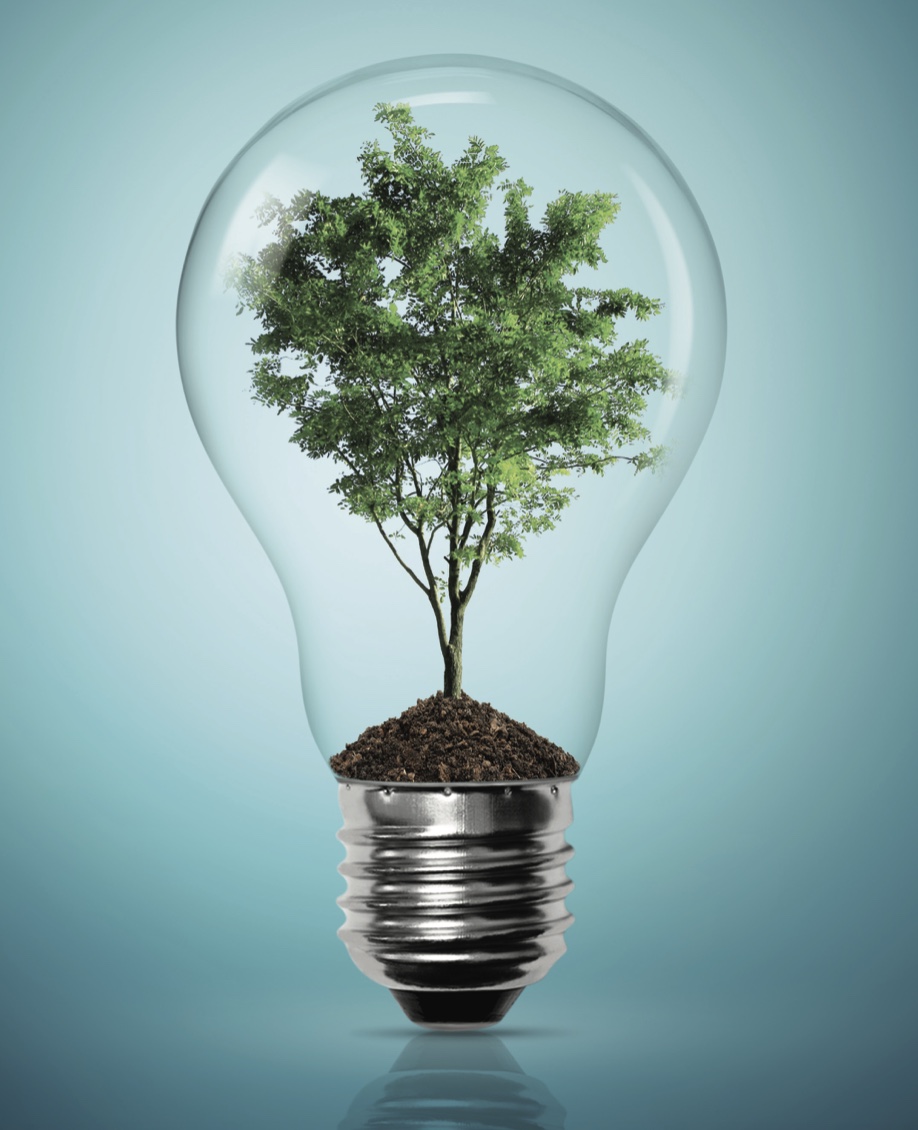 WHAT IS LEED?
A Green building concept means that a building is compatible with the environment throughout its life cycle and uses natural resources efficiently, to achieve this it requires the cooperation of the contractor, architects, and engineers at all the project phases. Leadership in Energy and Environmental Design (LEED), which has been developed and implemented since 1998, is a rating system organized by the US Green Building Council (USGBC) to promote environmental responsibility in building design.
It currently provides four levels of certification for existing buildings and new construction, based on the following criteria: sustainable construction sites, water efficiency, energy and atmosphere, materials and resources, interior space, environmental quality, and innovation in design. LEED certification is only issued by the USGBC upon application made to the USGBC in the USA. Receiving Gold Leadership in Energy and Environmental Design (LEED) in September 2011, the Empire State Building is the tallest LEED-certified building in the United States.