Erkan Vural bought a studio in Antplato last year for his business, a hair transplant center he founded in 2014 and grew through hard work. We introduce you to our neighbor, who said, "Antplato is a unique place for us both with its architecture and location"
In our new issue's 'Neighbor Across' section, we welcome our neighbor Erkan Vural, who met Ant Yapı through our office project Antplato. We got to know Erkan Bey, who bought a studio in Antplato last year, influenced by its location and its architecture designed only as an office. We had a conversation with him at his hair transplant center.
Mr. Vural, can you tell the friends of Ant Yapı about yourself?
Hello all. I am Erkan Vural, I am 35 years old, I studied in Sapanca Medical Vocational High School in Sakarya, and I completed my undergraduate degree at the Istanbul University, Faculty of Economics, Department of Business Administration. I am married, with 2 children, my daughter is three years old and my son is seven. My wife is a nurse, but she doesn't work as she is taking care of the children. My workplace is in Antplato, a hair transplant center called Transes Hair Transplant. I love travelling and discovering new places as well as reading books and researching topics that interest me.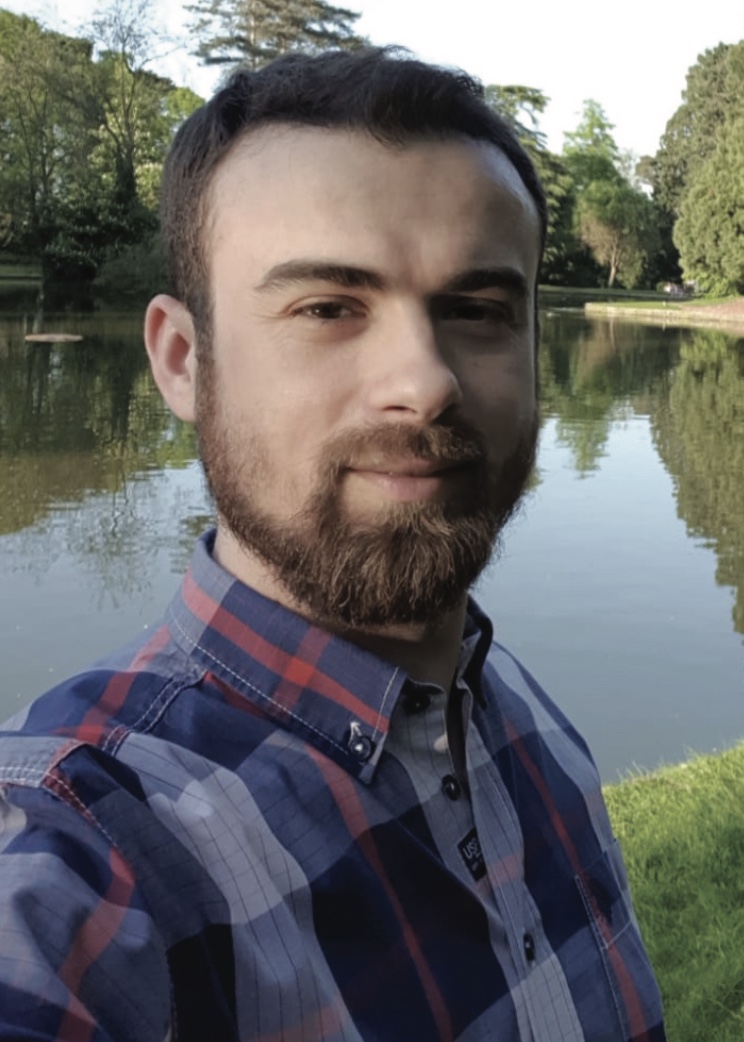 When did you move to Antplato? Tell us about the process, please.
We moved to Antplato at the end of 2020. We had a rented studio elsewhere before, but we wanted to have our own place, so we did some research. We realized that Antplato is the most prestigious project on Basın Ekspres Road and decided to purchase an office here.
Why did you choose Antplato? What do you think about the opportunities and advantages this place offers?
Antplato is a unique place for us with its architecture and location. We were very attracted to the fact that it is located in the hotel zone and was designed entirely as an office.
Can you tell us about the foundation of your hair transplant center?
Since I graduated from a medical vocational high school, I worked in different units of hospitals for a long time. I realized that many tourists come to our country for healthcare, therefore, I decided to establish a health tourism and hair transplant company in 2014. This is how our story started, but of course, it wasn't easy. We started with only three people and have grown now to 17 employees. I have been fortunate to come this far with a lot of hard work and effort over a long period of time.
Turkey has become an important center for hair transplantation especially for men. Could you give us some information about this? Which countries and which age groups do you have the most customers from?
It is mostly men in the 25-45 age group who prefer this procedure. In general, a lot of people come from the Arabian Peninsula and European countries, and they chose our country as we offer very high-quality service in hair transplantation. In addition, our prices are more affordable than abroad, which increases demand and due to its location, our country provides convenient transportation from many countries, which is a great advantage for foreigners. We offer our guests package programs such as hotel accommodation, VIP transfer service from the airport, and an Istanbul tour.
Are there any innovations in hair transplantation, can you tell us a little about the latest developments?
Currently, SAPPHIRE FUE and DHI are the most widely used techniques worldwide, in addition, there are important studies on hair cloning.
We know that women generally do not have hair transplantations. Are there any changes in this area?
Hair loss for women is different compared to men, as instead of male pattern baldness, women generally have shedding. A hair transplant is not for this type of shedding however some women may experience male-pattern hair loss, and for this we can do transplants.
Some people have concerns about a hair transplant operation, what would you like to say to them?
The concerns are mostly 'Will it be painful?' or 'Will my hair grow out?'. If we talk about pain, there is today what we call a painless anesthesia, a type of anesthesia with a pressure pen and without a needle. This eliminates our customers' fear of pain and with regards to the rate of regrowth in hair transplanted, with today's technology it is as high as 95-97%. For this reason, anyone can have this procedure done with peace of mind.