WE IN THE ANT YAPI FAMILY, CONTINUE TO PROGRESS, EXCEEDING OUR EXPECTATIONS AND DEMONSTRATING AGAIN AND AGAIN TO THE WORLD OUR STRENGTH IN THE INDUSTRY. IN 2021 WE RANKED 57TH IN THE TOP 250 INTERNATIONAL CONTRACTORS AN INCREASE OF  23 PLACES. THE KEY REASON FOR THIS IS THE CONSTRUCTION PROJECTS THAT WE HAVE CARRIED OUT IN TURKEY, RUSSIA, ENGLAND, AND THE USA. LET'S TAKE A LOOK AT OUR MAJOR PROJECTS.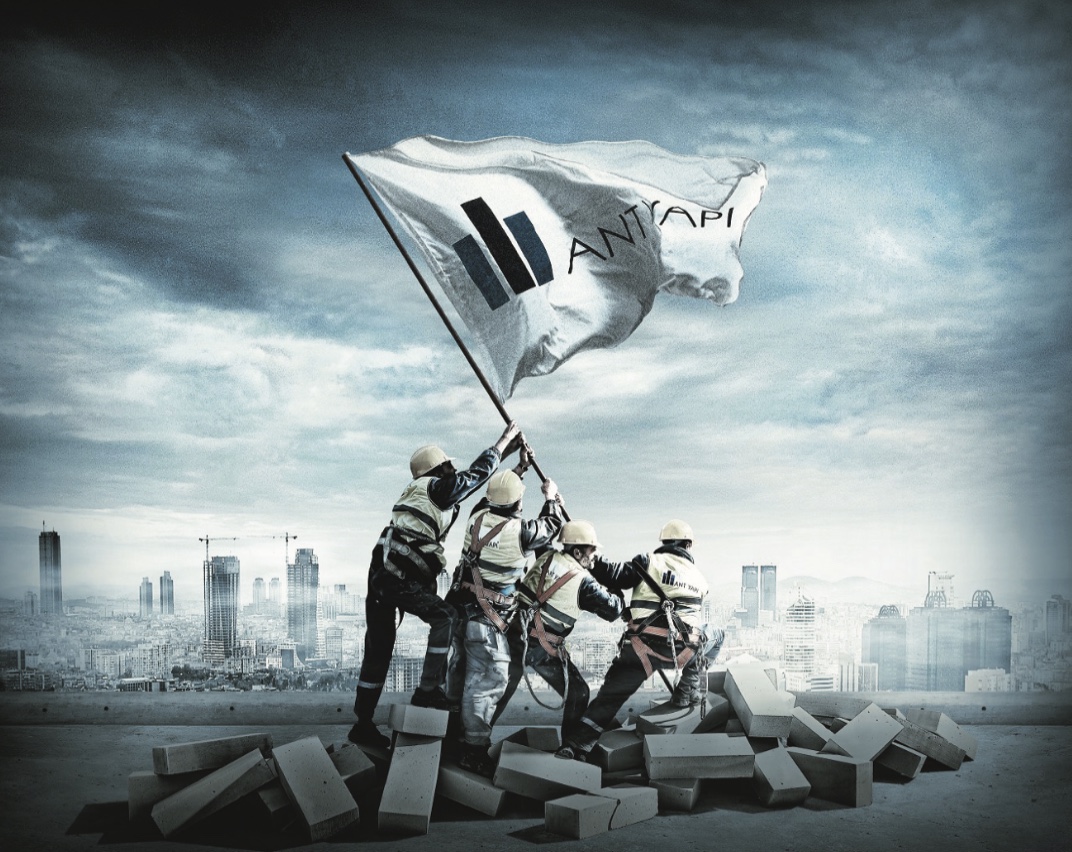 The Top 250 International Contractors list of 2021, ranking the world's 250 largest construction contractors, has been published by Engineering News Records (ENR). Ant Yapı ranked 57th rising 23 places up the rankings compared to 2020. In Turkey we ranked 3rd an increase of 2 places. We are honored and happy to be among the world's largest construction contractors and to achieve this in a stable working environment. With the energy we receive from each team member, we move forward confidently every year.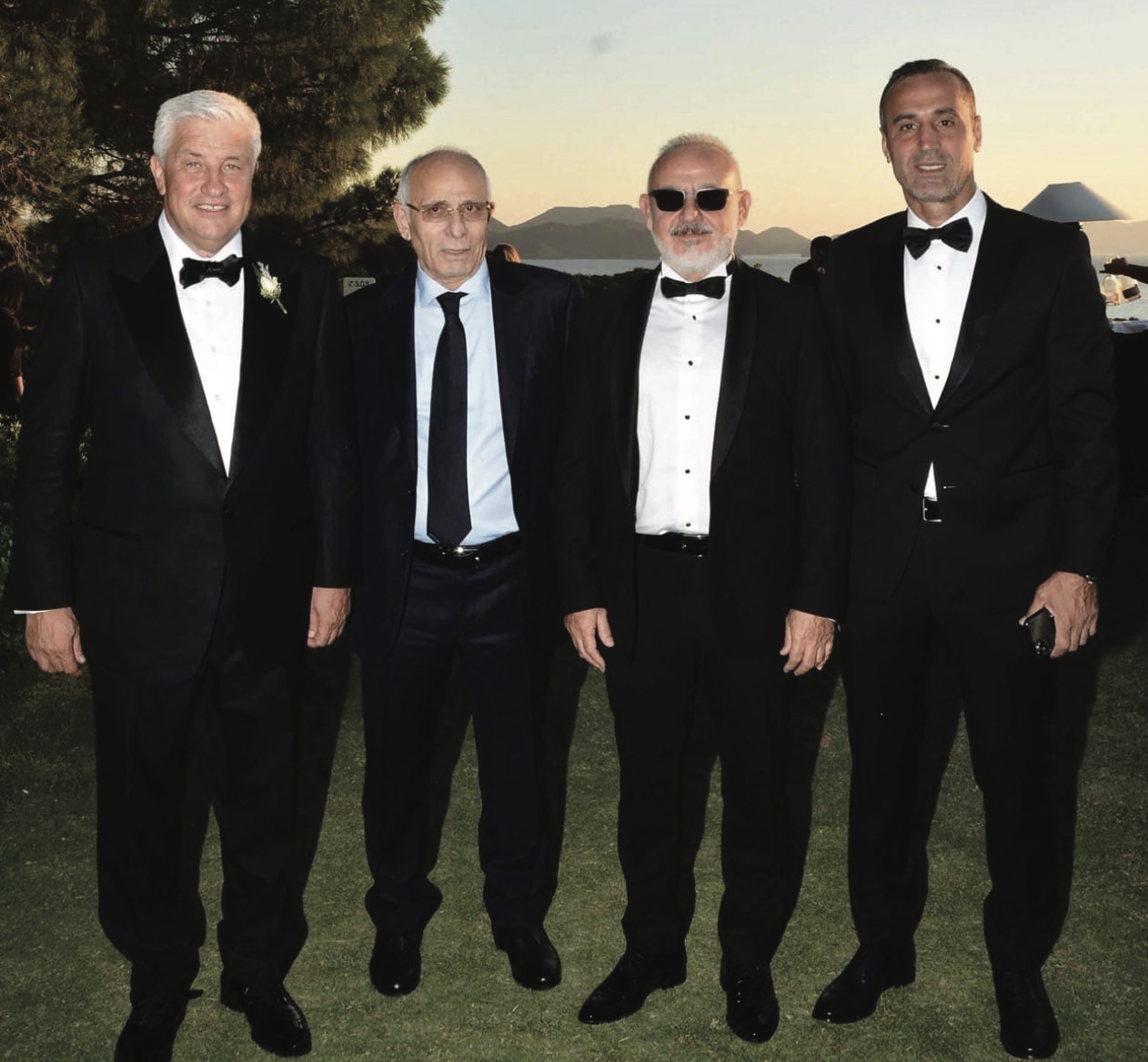 The tangible reflections of our success, our efforts and the power of our vision go beyond our imagination thanks to our construction projects throughout the world. The Ant Yapı logo shining on the buildings located in distant continents, gives our entire family great pride. We have always been ready to be at the top with our own architectural designs, and safe comfortable properties in the United States, after establishing ourselves in Turkey, Russia, and England, which is one of the most challenging markets in Europe.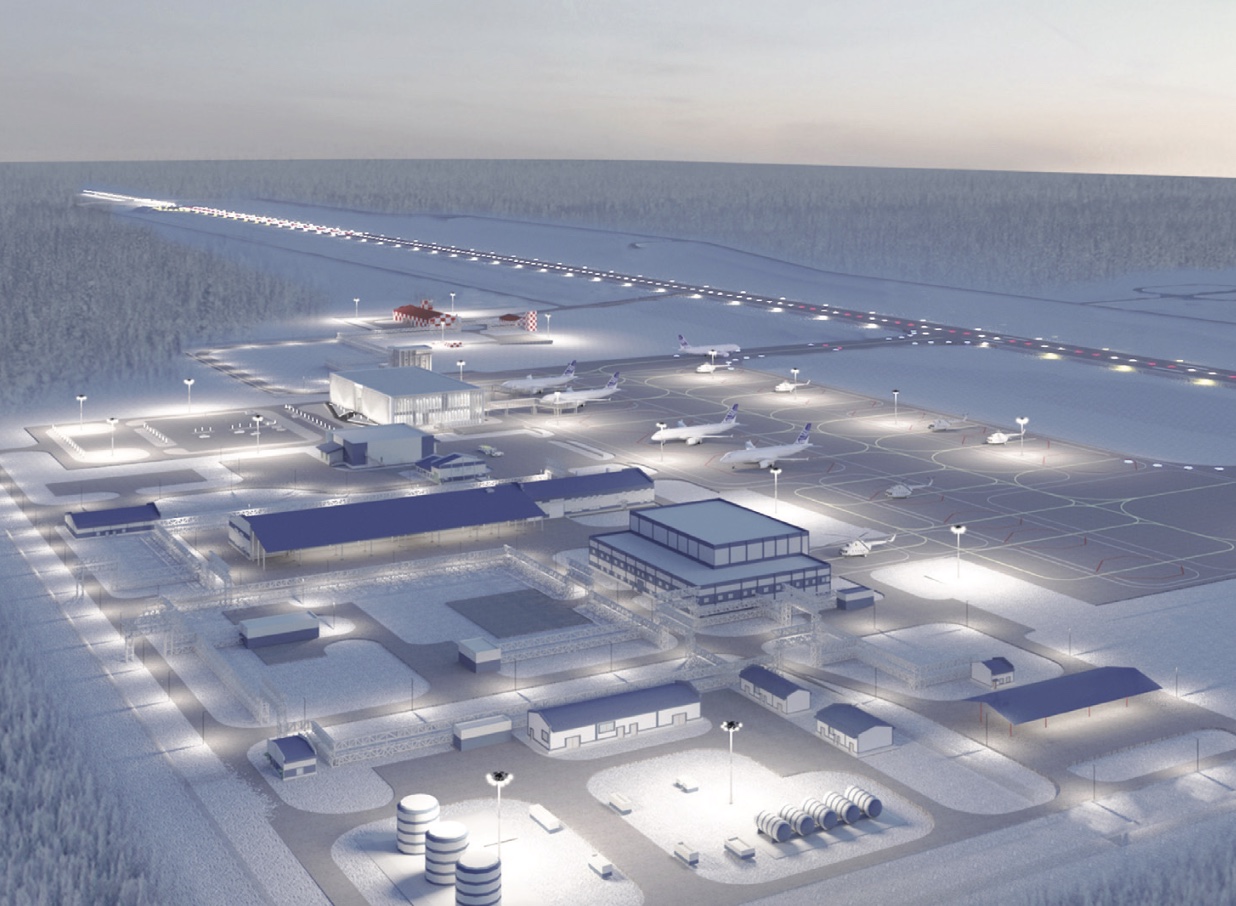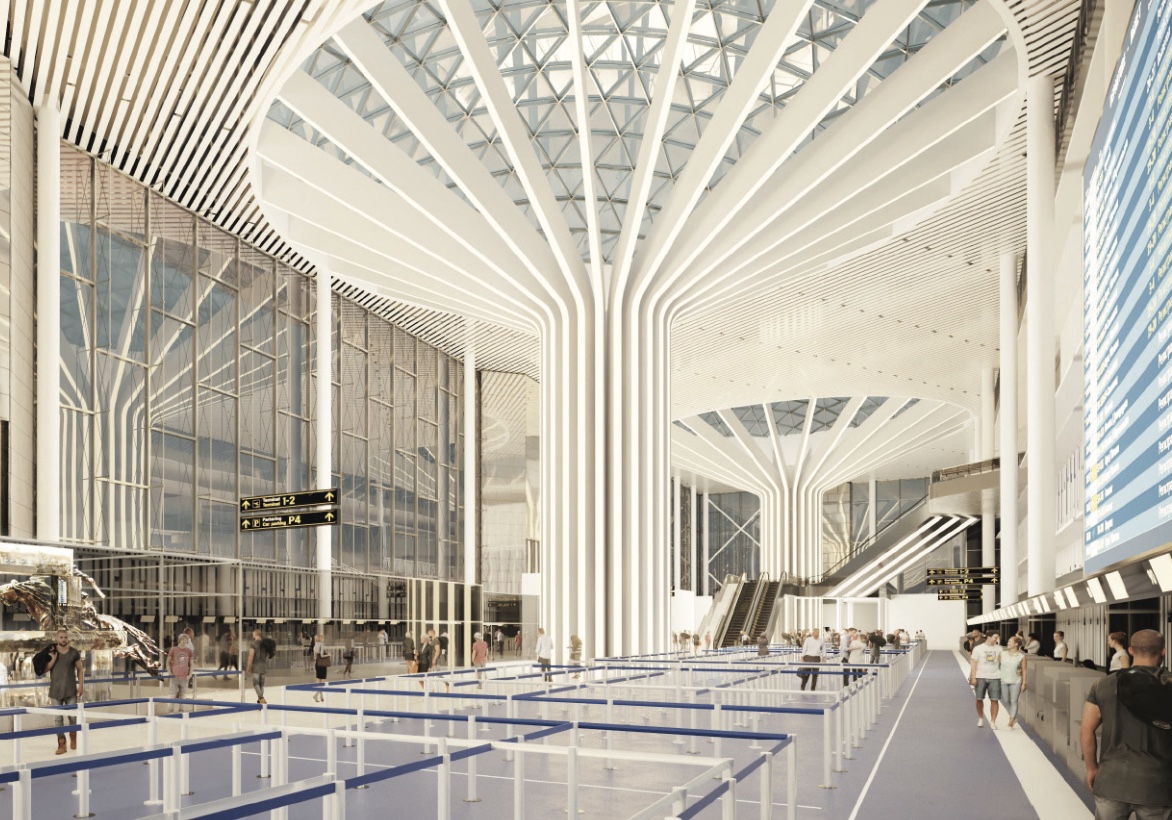 The story of Ant Yapı dates back exactly 30 years, when Kadir Tokman went to Russia to work. He heard that the Koreans were looking for a Turkish construction company and so he negotiated with his friends Mehmet Okay, Hasan Yılmaz and Cengiz Karaduman, and in 1991 they founded Ant Yapı in Russia. The trust of friends standing side-by-side and having a common vision determined the destiny of today's Ant Yapı. They set off on their journey with the verses in the Oath as their reference 'I am a Turk, I am honest, and I am hardworking', and they have been progressing steadfastly for 30 years. The company, having achieved 10 million square meters of construction in 7 different countries, takes its name from the English word "ANT", the hardworking insect.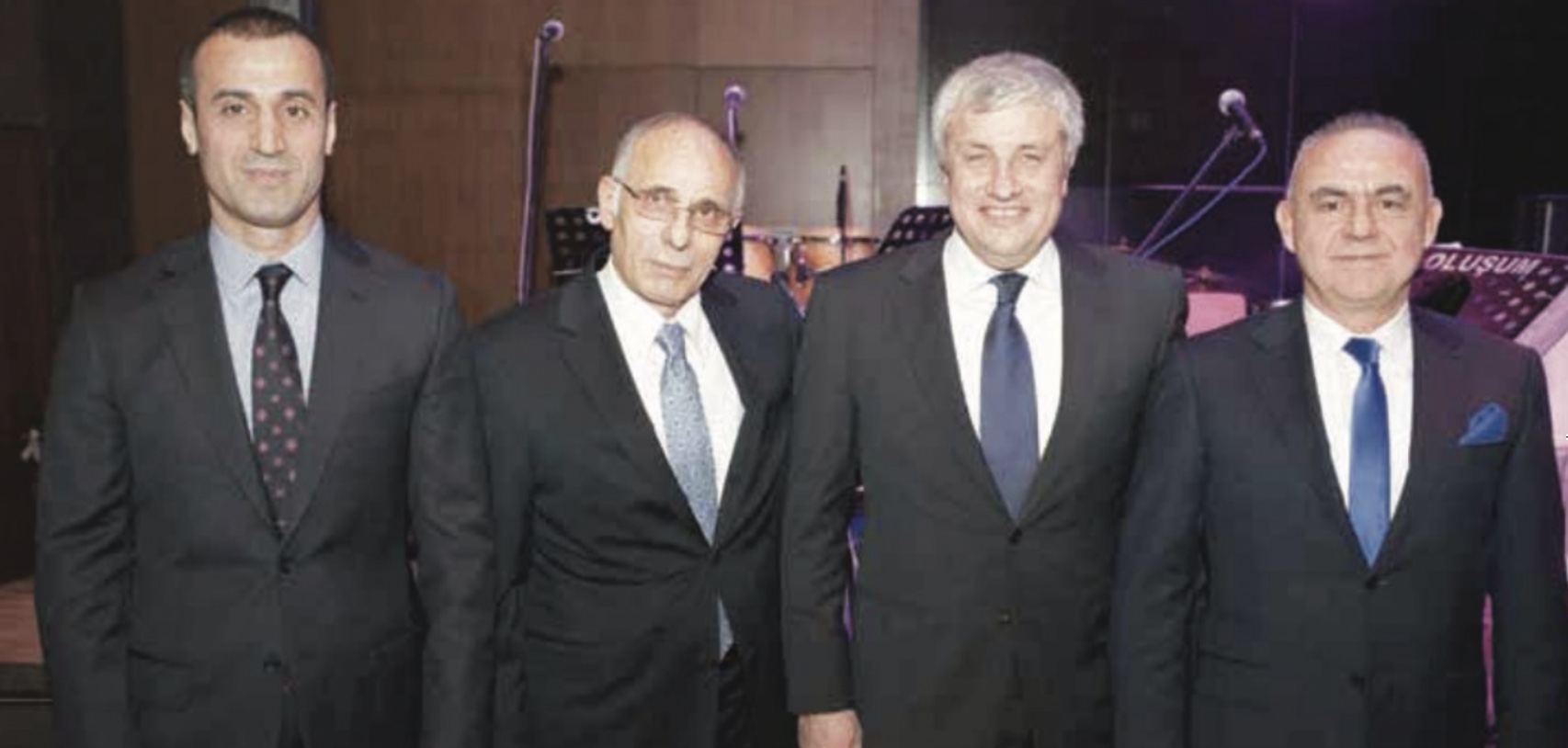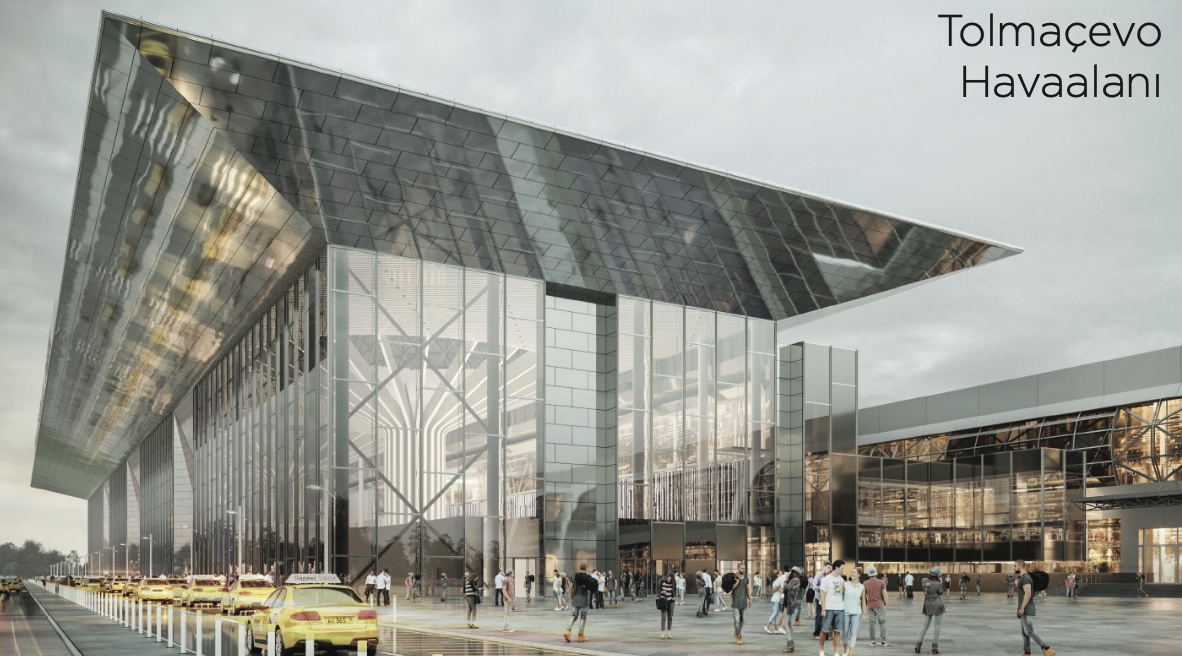 At Ant Yapı, we are progressing step by step in our sector by working meticulously like an ant. Underlining that Ant Yapı has become a brand that carries out high-quality works in the United States, England and Russia as well as in Turkey, the Chairman Mr. Okay said, "Speed, trust, quality, hard work and the happiness of our stakeholders are our sine qua non. Our competitive price structure, high-quality work, and projects we have completed on-time, have enabled us to become a global player.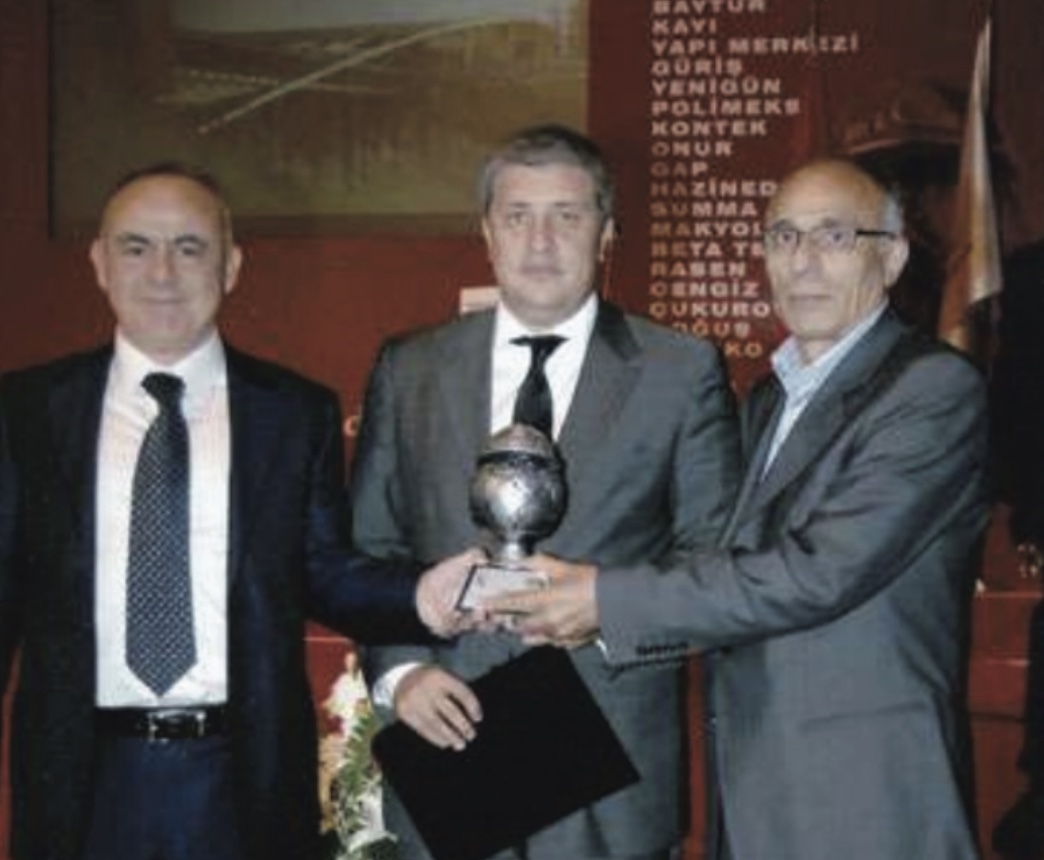 With our ongoing contracts in Russia, the UK, and the USA we have achieved hundreds of projects abroad exceeding millions of dollars, and totaling a billion-dollar turnover annually."
While doing business with different nations and in different continents, the strength of a reliable, loyal, disciplined, and hardworking team is behind the progress of Ant Yapı. The dream of being able to invest in every new development, in every country is a bold decision, but achievable as our work is related to the relationships we establish with people as well as stone, brick, and tiles. A trustworthy brand is behind the success of works carried out by people from different nationalities who do not know each other. At Ant Yapı, we have proudly presented this trust for 30 years and we will continue to do so. Happy 30th anniversary!
RUSSIA: APPRECIATING BOTH SIDES' CULTURE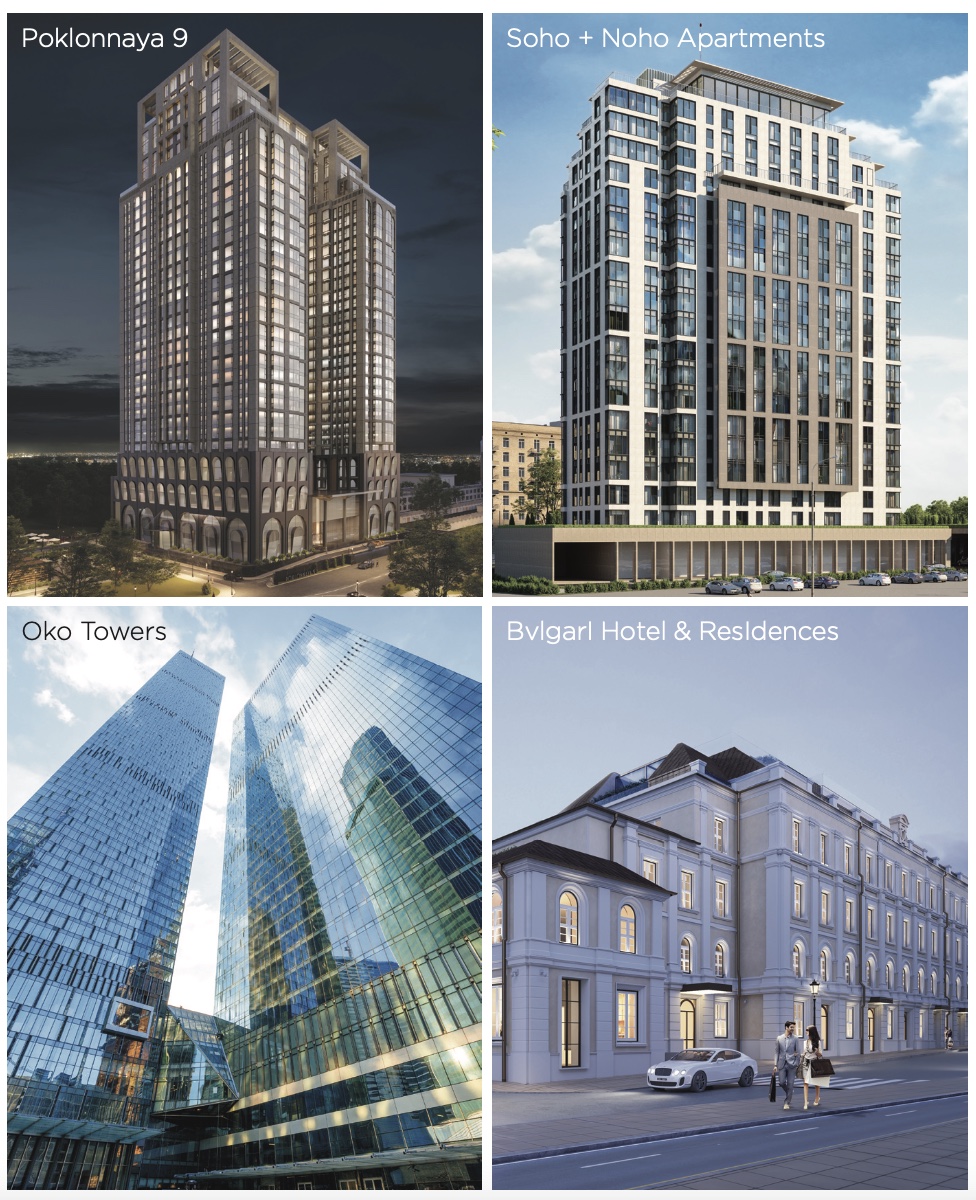 It is evident that Ant Yapı is a prestigious and trustworthy brand in Russia, and is seen as a local company. In addition to working honestly, the most important reason for this is that the team trust each other, and they have stuck to their principles. The expectations of each country might be different, especially in the business world, therefore understanding the culture of both parties becomes an art in order to work with people from different nations. The Ant Yapı team, together with specialists, have gained prestige by caring for values that Russians care about, such as delivering projects on time and working honestly.
The working system in Russia directly depends on climatic conditions. In other words, our job there is not only to construct a building, but also to adapt to the conditions of the cold Russian climate. Besides the harsh climate, during those early years construction materials were not readily available in the Russian market, the team was inexperienced, and Cyrillic alphabet was challenging for them. However, the struggle that our team experienced, is one of the key factors that gave Ant Yapı its reliable and strong reputation in Russia.
The project where we proved ourselves in Russia is Moscow City. We began construction in 2004 as the main contractor of the "Moscow City" project in Moscow and it was with this project, we demonstrated that we could build skyscrapers.
With this powerful first step into the market, we gained an important position in the construction industry and now there are many Russian companies that aspire to work with us. The core elements that have led to our success are our sincere people who work with a great sense of team spirit, professionalism and experience, and the administration's ability to make quick and effective decisions. In light of this, Ant Yapı, which began as a small but dynamic company, has become one of the top 100 construction companies in the world.
The most significant projects we achieved in Russia: OKO Towers, the tallest building in Europe, Sochi Olympic Village, Domodedovo Airport Terminal 2 and Mall, IQ – Quarter Moscow City Central Terminal, and Capital Hill Residence that was designed by the architect Zaha Hadid. In addition to the aforementioned projects there are 18 ongoing projects in Russia including Bvlgari Hotels & Resorts, Capital Towers, Action 44 (hotel & Office) and Tolmachevo, the International Airport. Poklonnaya 9, which is planned to be delivered in 2022, is Ant Yapı's newest luxury housing project, which has already been honored with the International Excellence Award. 
SOME OF OUR PROJECTS IN RUSSIA
POKLONNAYA 9
Poklonnaya-9 designed over an area of 115,000 square meters in Moscow, has 521 apartments with three different designs "industrial", "modern elegant" and "ageless classic". All the Poklonnaya 9 apartments have panoramic windows with breath-taking views overlooking the Park Pobedy, Moscow city, Kutuzovsky Prospekt, and Moscow State University. Apartment owners have 24-hour access to all the services and infrastructure at Poklonnaya 9, including a panoramic swimming pool, healthy life center, spa, public working areas, restaurants, café-pubs with a summer terrace, and shopping.
BVLGARI HOTEL & RESIDENCES
Bvlgari Hotel Moscow is being constructed in the center of Moscow, with a planned opening in 2022. Bulgari Hotel Moscow will be the seventh Bvlgari Hotel in the world, after Bvlgari Group hotels in Milan in 2004, Bali in 2006, London in 2012, Beijing and Dubai in 2017, and Shanghai in 2018. Bvlgari Hotel Moscow is in a prime location in one of the most prestigious areas in the city. Located just 300 meters from the Kremlin and Red Square, the richly furnished hotel spans an entire city block and will redefine the fabric of Moscow's historic district.
CAPITAL TOWERS
A first-class housing project near the Moskva River. Capital Towers is a project we carried out in Moscow with a design adhering to a minimalist lifestyle and establishing a connection between modern technology and a natural balance. This lifestyle complex located between the Moskva River and the historical Krasnopresnenskaya Park which opened in 1932, consists of 3 towers, two of which have 65 floors and one has 61 floors. It contains multifunctional spaces such as residences, offices, cafes, restaurants, and gyms.
SOHO + NOHO APARTMENTS
Soho+Noho consists of two buildings each with 20 floors. One of its investors is Antteq which is group company of Ant Yapı. There are 354 apartments in two buildings. Soho+Noho is a project awarded "Best of the Year" in the best building category, in the commercial class at the Urban Awards, given for specific achievements in the real estate market for urban housing. 
CAPITAL CITY
Capital City (Moscow and St. Petersburg Towers), which in 2009 was awarded the title of the highest building in Europe at 305 meters and establishes a balance between modern technology and nature. The multifunctional complex consists of 450 apartments in 66 and 76 floor blocks.
VICTORY PARK RESIDENCES
Victory Park Residences residential complex which is located just a 1-minute walk from the legendary Victory Park has a private picturesque park, a sports field, and an area for yoga-meditation as well as the Victory Kids kindergarten. The Victory Gallery section offers a complete social life in a single center, and includes shops, restaurants, spas and beauty salons, an ocean aquarium, cinema, and other entertainment.
FILI PARK ELIT RESIDENCE
Fili Park, which is among our projects with an excellent location close to the metro station and great architecture, has 19 floors and 124 apartments. Fili Park offers you an elegant architectural design, high-quality luxury interior, panoramic windows and luxury terraces with breath-taking views, and the building is well-planned. 
CHERRY ORCHARD RESIDENCE
Cherry Orchard Residence named after Chekhov's well-known play 'The Cherry Orchard', has a complex design with eight buildings. The project, completely managed by us, has various block types and green areas.
CAPITAL HILLS RESIDENCE
Capital Hill Residence was designed by Zaha Hadid who is the only woman to have won The Pritzker Architecture Prize, Nobel Prize of Architecture, in 2004. The two main parts of Capital Hill Residence are combined with three aerodynamic blocks. Bedrooms with a spacious terraces seem as if it is floating on trees.
DOMODEDOVO HAVAALANI, TERMINAL-2
Domodedovo Airport, our highest-priced contract in Russia, handles 35 percent of the air-traffic in Moscow and is the only private airport in the country. According to 2017 data, Domodedovo is the second busiest airport in Russia with more than 30 million passengers. The airport located in the south of Moscow is the first airport we constructed in Russia.
OKO TOWERS
OKO Towers which is the highest building in Europe attracts attention with its two towers, one with a height of 352 meters and 85 floors and the other with a height of 236 meters and 49 floors. The towers have a total area of 290,000 square meters, 132,500 square meters are used for offices, 42,800 square meters for the hotel, and 83,700 square meters for residences.
ENGLAND WAS A TOUGH MARKET BUT WE NAILED IT!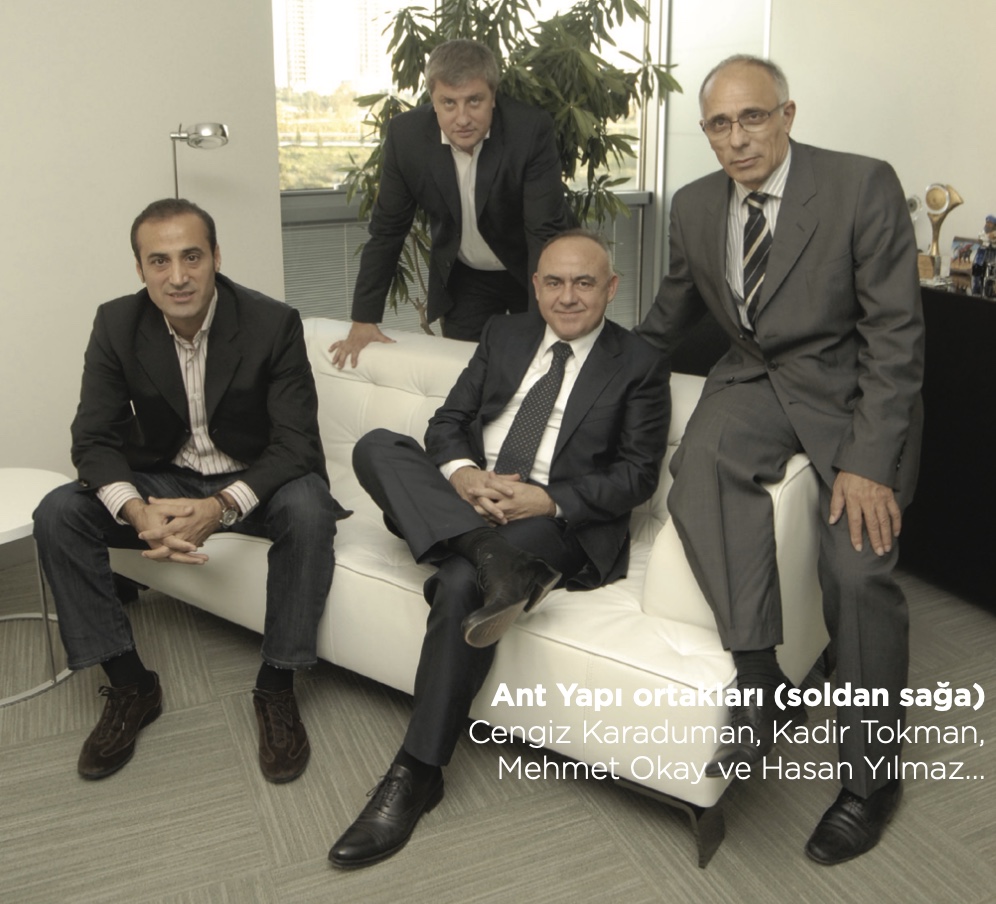 In 2015 we entered the UK market and we have accomplished great things in a short time in England, which is one of the most challenging construction markets in Europe and the world. Our group, which has signed a total of six prestigious projects in the UK in the last six years, continues to grow in this market. We are starting a new project in October in England with our core team and the people whom we would like to work with and who are as disciplined and hardworking as us. In addition to several projects in the proposal stage, our goal is to grow and become a permanent player in the UK market.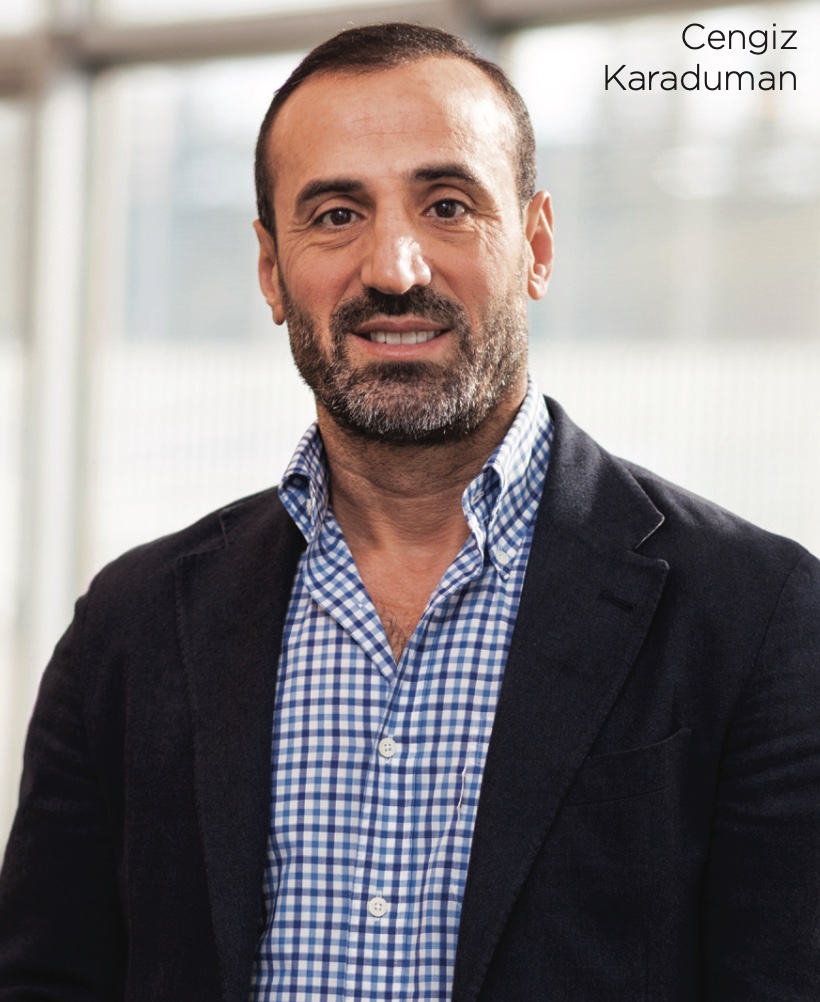 Cengiz Karaduman, one of the Ant Yapı partners, stated that our group entered the construction sector in England at the top and said: "We entered the British market with a prestigious real estate project in London, called Belgravia Gate, consisting of 12 super-prime residences. Actually, this project took place by invitation, as we stepped into the British market when a Russian investor we had worked with in Moscow and who invited us to join his residential project in London."
Explaining that due to the regulatory differences they had some compliance issues when entering the UK market, Karaduman said, "Since we are a group accustomed to doing business with foreigners in different parts of the world, we were able to overcome these quickly. At first, the most challenging issue for us was finding and employing a labor force. The UK does not give work permits to Turkish workers as generally Eastern European workers are working in the construction sector in London. We could therefore either do business through a subcontractor or employ hourly wage workers through companies that hire employees.  Initially we did the latter, employing hourly wage workers, however, we soon learned that we couldn't get the efficiency from the employees working in this way. As part of the process, we have now minimized this problem by getting to know more subcontractor companies.
Despite our international experience, both the investors and the subcontractors we work with were cautious when approaching us because we were new to this market. However, after a few successful projects, the situation changed, and trust was established. We have built a good reputation and are now well-known in the UK construction market, among investors, consultants, and other members of the sector, and this has led to invitations to join new projects. The second project we completed in England was the Harcourt House project, consisting of 25 luxury apartments. Karaduman says the following about the project: "Thanks to the high-quality and timely completion of the work, it resulted in the employer thanking us when the project was completed, which is not typical. Approximately 60-70 percent of jobs in the UK are not finished on time and result in a dispute with the employer, therefore, the appreciation was especially meaningful and valuable to us."
Our third project in this market is the Park Modern project, consisting of 55 luxury apartments, two town houses, and a commercial area. Park Modern, which we started in October 2020, was a difficult project due to the Underground passing underneath it. We have committed to finish this project in March 2023, and due to its high acoustic and vibration exposure we are using serious technological methods. To date this project continues according to the schedule. These projects were followed by the Eaton Place project, and Apex House, the sixth project in London, consists of 163 apartments and social areas, will be delivered this year.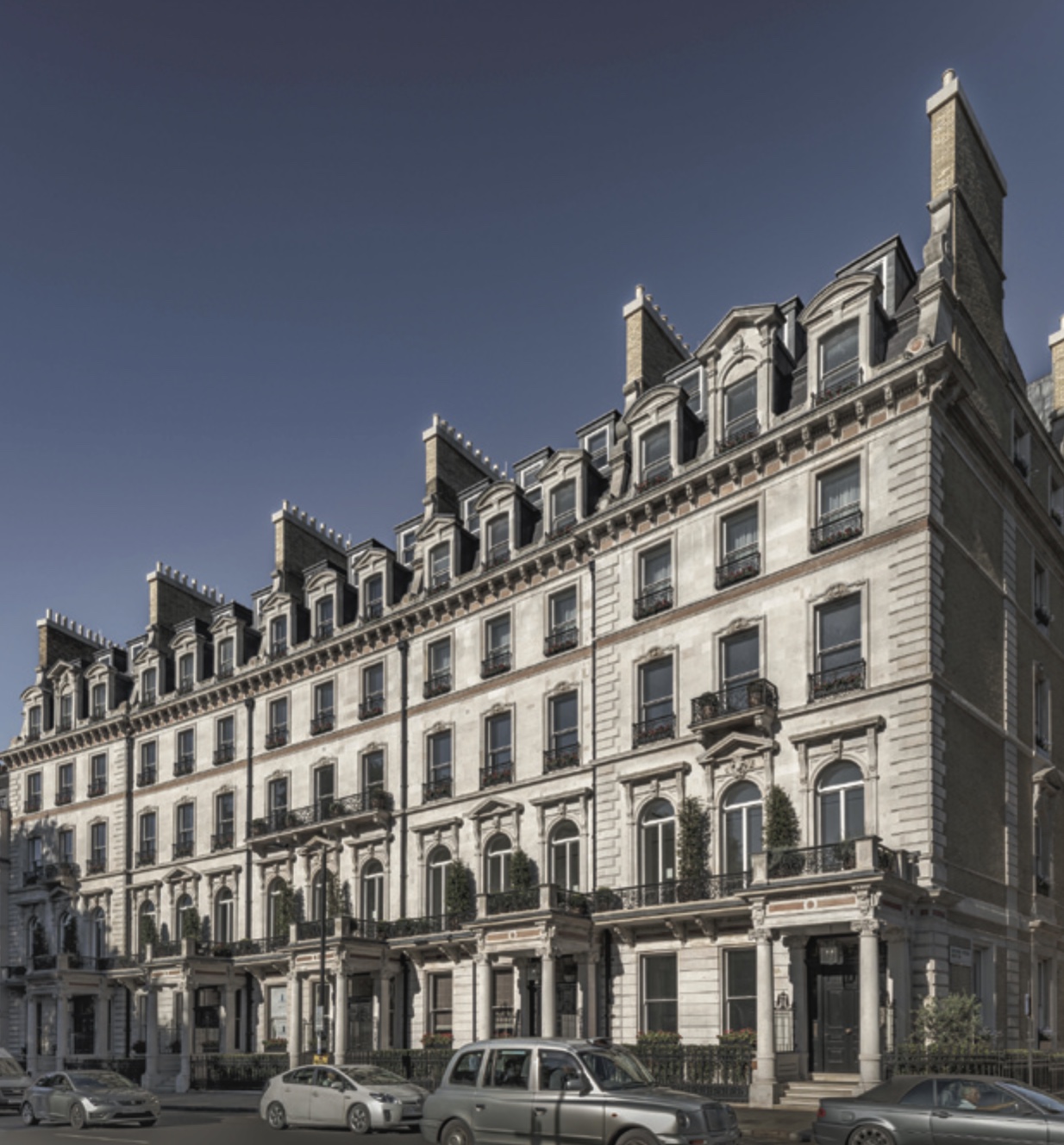 PROJECT INFORMATION
PROJECT NAME: Belgravia Gate
PROJECT TYPE:12 'super prime' residences
DEADLINE: 2018
LOCATION: London
BUDGET: £40 million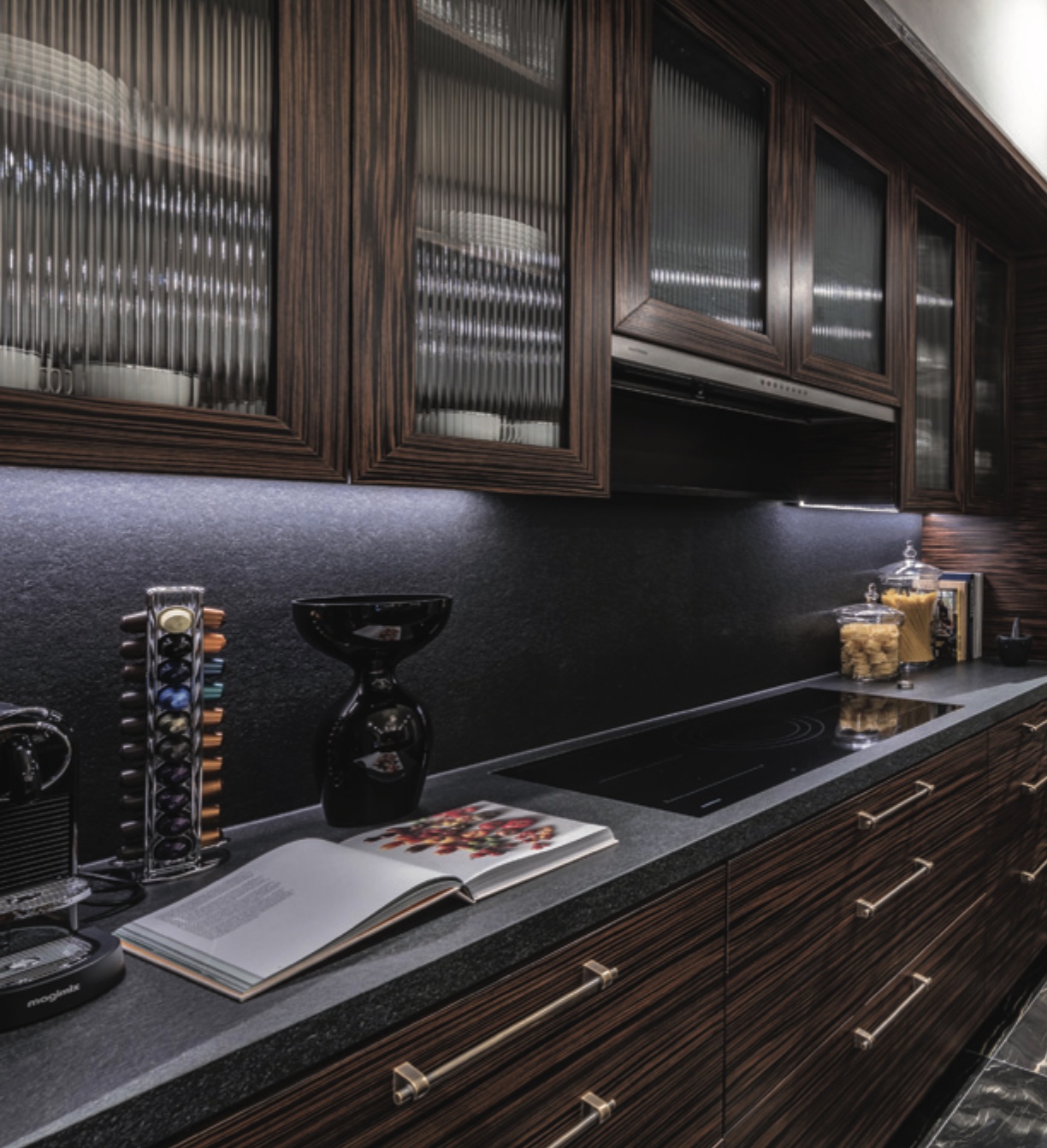 PROJECT INFORMATION
PROJECT NAME:13 Eaton Place
PROJECT TYPE: Residence Renovation Project
DEADLINE: 2018
LOCATION: London
BUDGET: £6 million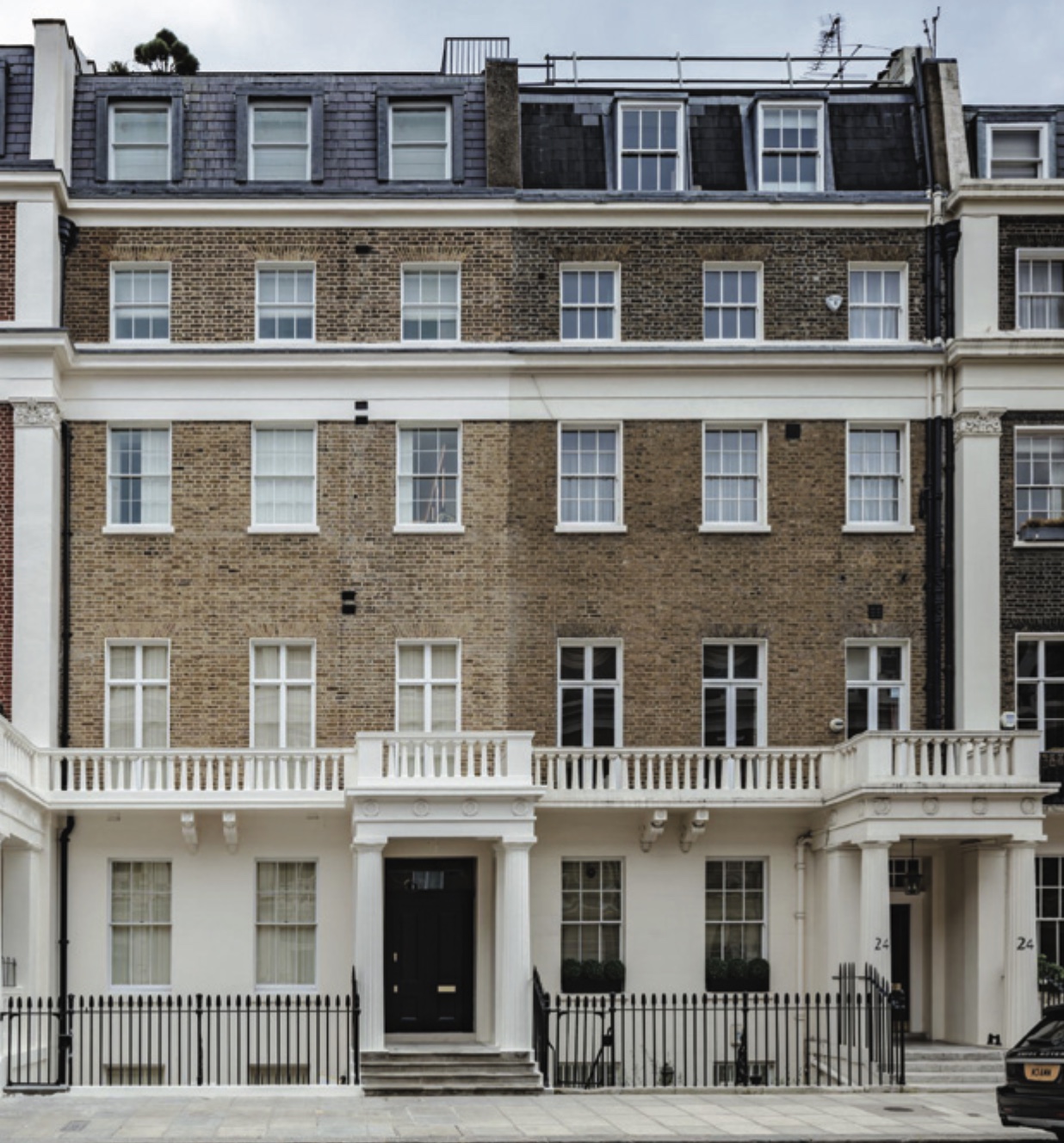 PROJECT INFORMATION
PROJECT NAME: 20-22 Eaton Place
PROJECT TYPE: The project consisting of the transformation of two traditional "town houses" into six apartments and includes structural renovations, special interior architecture techniques and engineering systems.
DEADLINE: 2019
LOCATION: London
BUDGET: £3 million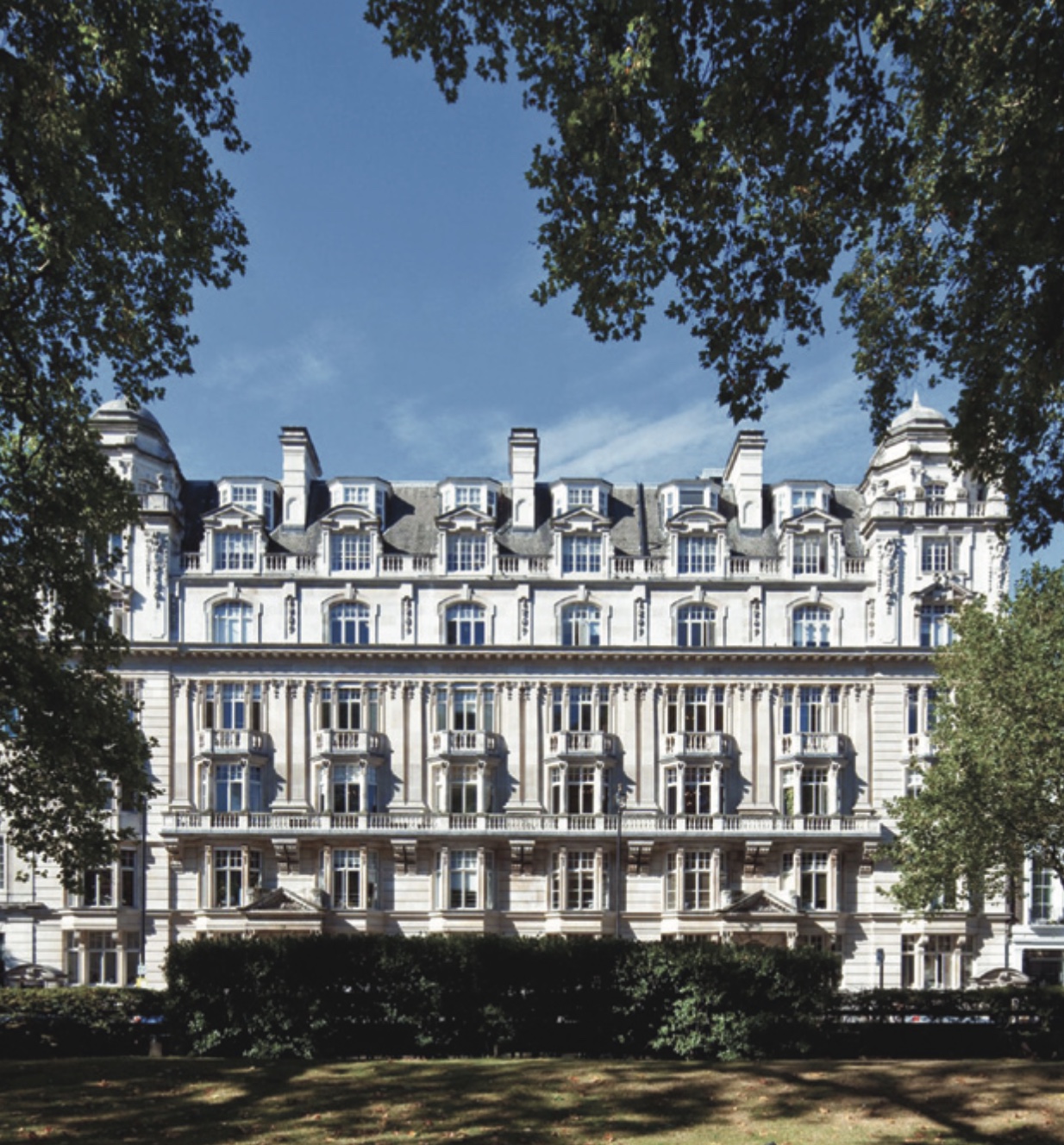 PROJECT INFORMATION
PROJECT NAME: Harcourt House
PROJECT TYPE: 25 ultra-luxury apartments
DEADLINE: 2020
LOCATION: London
BUDGET: £7 million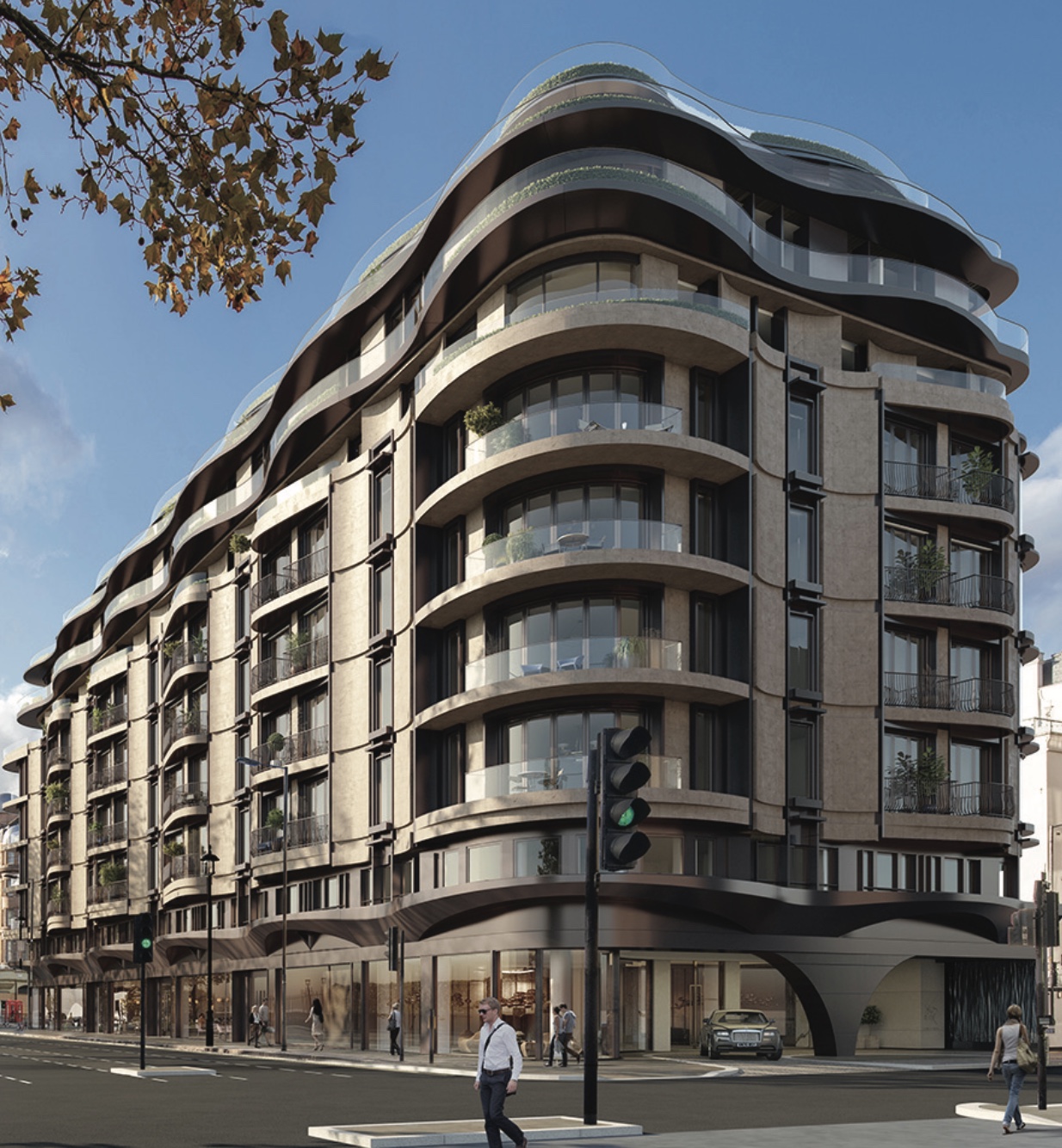 PROJECT INFORMATION
PROJECT NAME: Park Modern
PROJECT TYPE: 57 ultra-luxury residences, including 55 apartments and 2 Town Houses
DEADLINE: 2021
LOCATION: London
BUDGET: £100 million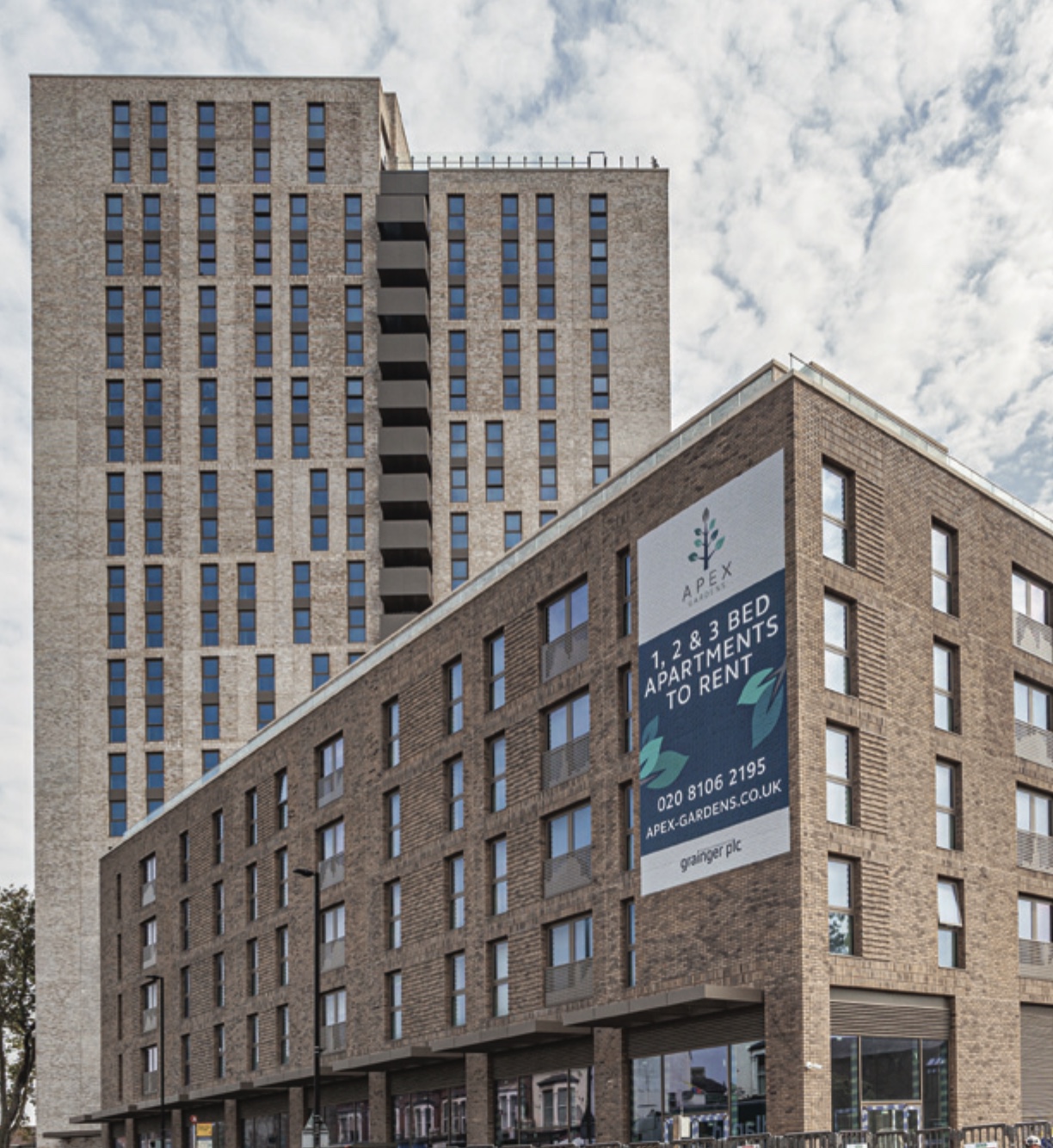 PROJECT INFORMATION
PROJECT NAME: Apex House
PROJECT TYPE:163 apartments and social complex
DEADLINE: 2021
LOCATION: London
BUDGET: £1 million
AND THE AMERICAN ADVENTURE HAS STARTED
In addition to Turkey, we succeeded in placing the Ant Yapı brand among the most important companies in the construction industry in the Turkic Republics, Russia, and England, one of the most challenging construction markets in Europe. It was then high time to penetrate the US market which has one of the largest economies in the world. Thus, we have been progressing in the US for the last five years! We work to create safe and comfortable living spaces in the US through our innovative architectural perspectives.
Ant Yapı U.S. Holding Corporation, a registered business in the state of Florida since 2016, tried initially to survive in the market with only two people. After the Miami branch, the New York branch opened in December and following nearly five years of challenging but stable effort, we are proud to see that our US organization consists now of 78 people and is developing rapidly.
We have carried out renovation, office, and residential projects in many different states of the United States, however the aim is to build without damaging the silhouette of a city, as in other countries.
Ant Yapı USA Vice President Serhat Sert tells the story of the penetration into the US market, "After the group's decision to expand in developed countries, we entered into the US market in 2016, right after our operations begun in England in 2015. In accordance with the strategy we applied in England, we started to work on our customers' projects, with whom we have cooperated for many years, especially in the Russian market. Our US office, which started with two people at the end of 2016, now consists of a total of 78 people in New York and Miami, and our total turnover in these two cities has approached 1.1 billion dollars."
Underlining that it takes time to establish trust in the US since it is a very difficult market to penetrate and maintain sustainability, Mr. Sert explains this process as follows: "After overcoming operational difficulties such as licenses, insurance, and guarantees to enter into the market, the biggest obstacle was to explain ourselves to local real estate investors. In almost every business meeting, after listening to the success of our company in other geographies, including England, the first question was, "What have you done in the US so far?" In the past 5 years, we think that we have overcome this largest obstacle, as we now have a total of five ongoing projects. Our ongoing projects on the East coast of the US are the ones that attracted the attention of the construction market in terms of size and location. Thanks to this, the name Ant Yapı has started to be recognized in this region. We think that with the completion of our ongoing projects in the next two years, we will be able to get more of a share of the market, especially in high-rise and luxury housing projects."
Our aptitude to progress quickly in a 5-year period was thanks to our ability to do successful business by maintaining the same discipline, organization and principles in the Turkic Republics as well as in Russia, England, and Turkey. While presenting the Ant Yapı name in the United States today as a company of 30 years, not 5 years, we are able to overcome many difficulties quickly and we have confidently proven ourselves with our structures.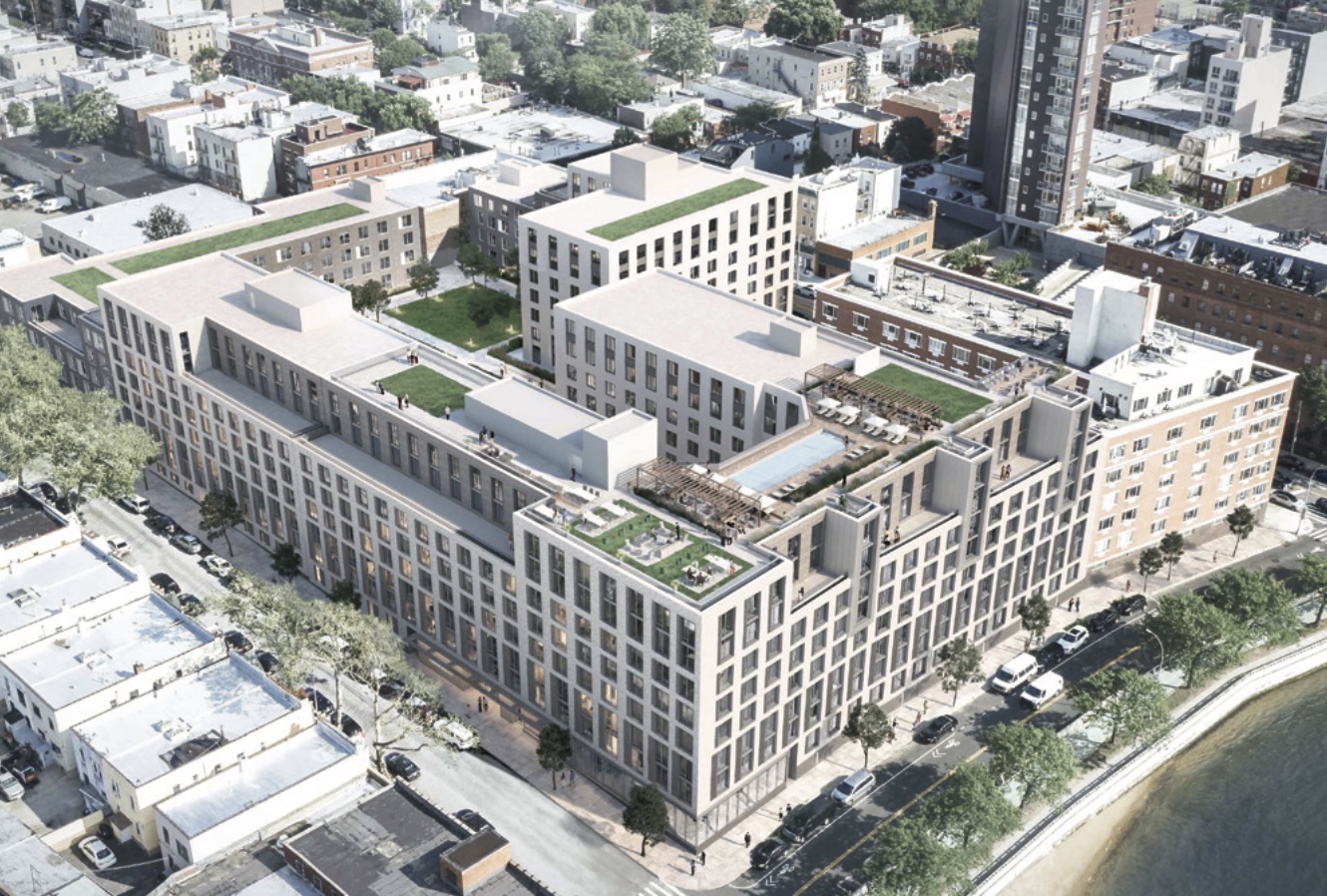 PROJECT INFORMATION
PROJECT NAME: 30-77 Vernon Blvd
PROJECT TYPE: Residential
INVESTOR: Pioneer Group
PROJECT TIMELINE: November 2019 – May 2022
ARCHITECT: Fogarty-Finger Architecture-New York, NY
GROSS AREA: 47,380 m2
LOCATION: New York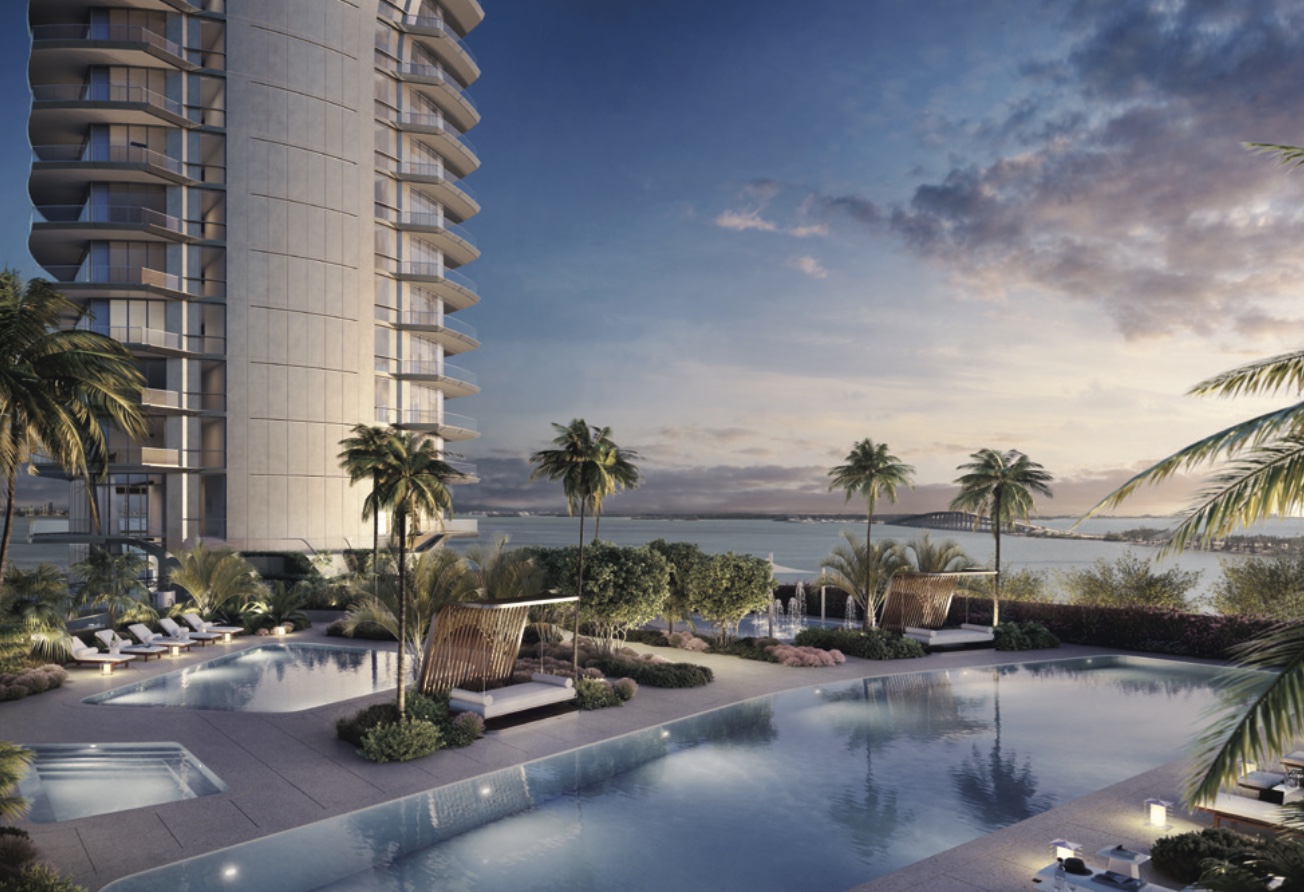 PROJECT INFORMATION
PROJECT NAME: UNA Residences
PROJECT TYPE: Residential
INVESTOR: OKO Group LLC
PROJECT TIMELINE: 2020 – 2023
ARCHITECT: Adrian Smith – Gordon Gill Architecture
GROSS AREA: 38,475 m2
LOCATION: Miami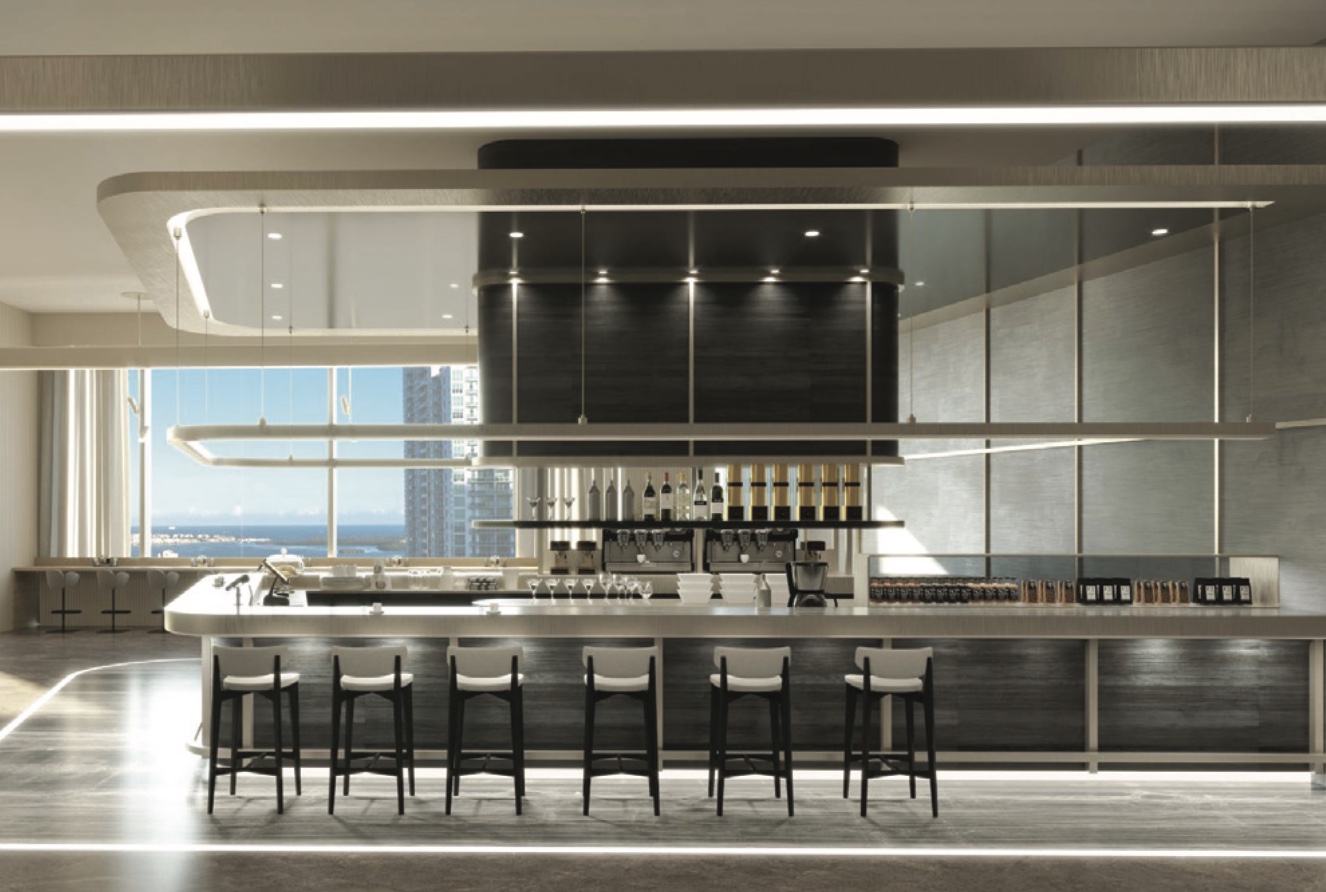 PROJECT INFORMATION
PROJECT NAME: 830 Brickell
PROJECT TYPE: Office
INVESTOR: OKO Group LLC
PROJECT TIMELINE: 2020 – 2022
ARCHITECT: Adrian Smith + Gordon Gill Architecture
GROSS AREA: 82,923 m2
LOCATION: Miami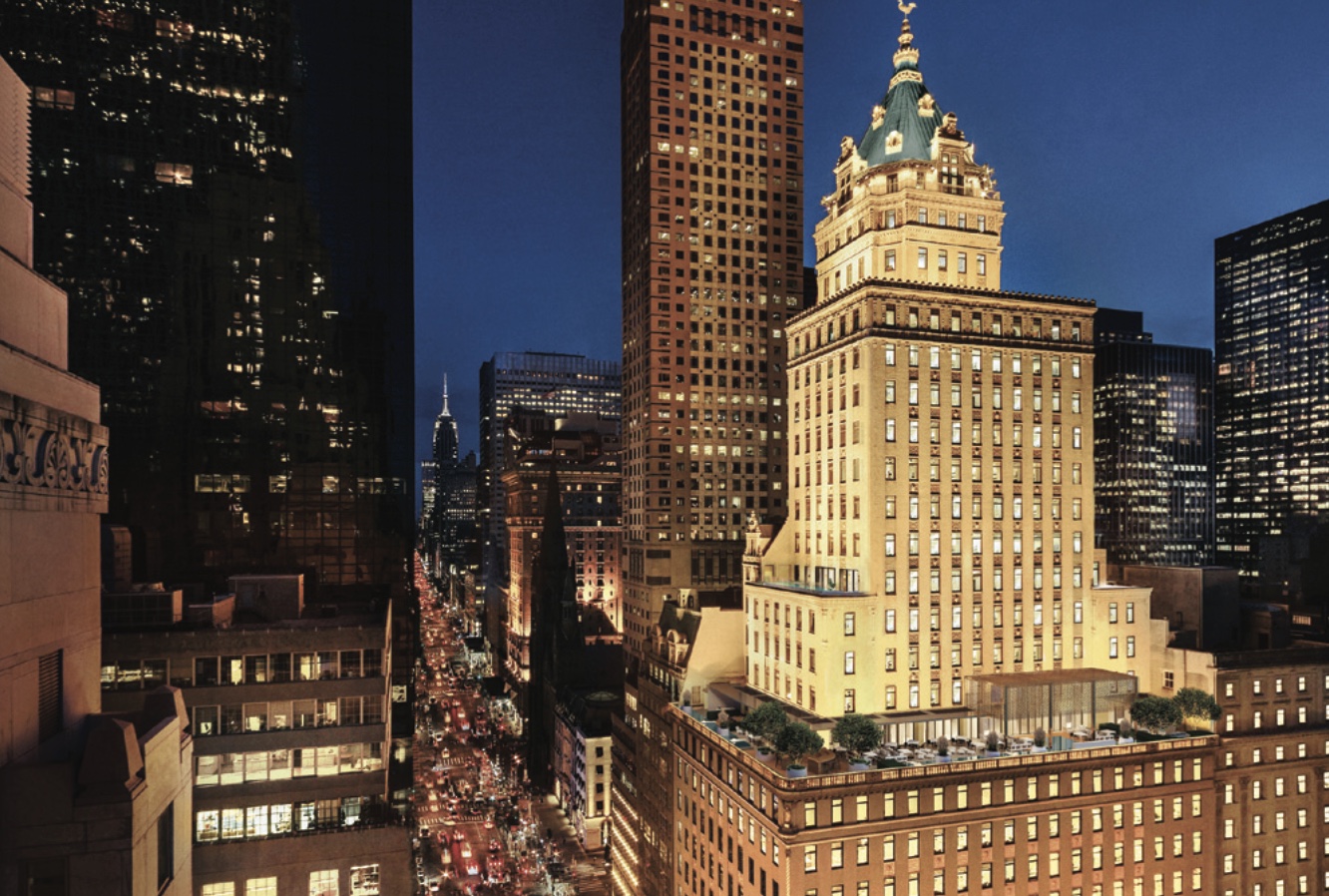 PROJECT INFORMATION
PROJECT NAME: The Crown Building
PROJECT TYPE: Residential, hotel
INVESTOR: OKO Group LLC
PROJECT TIMELINE: 2018 – 2021
GROSS AREA: 32,200 m2
LOCATION: New York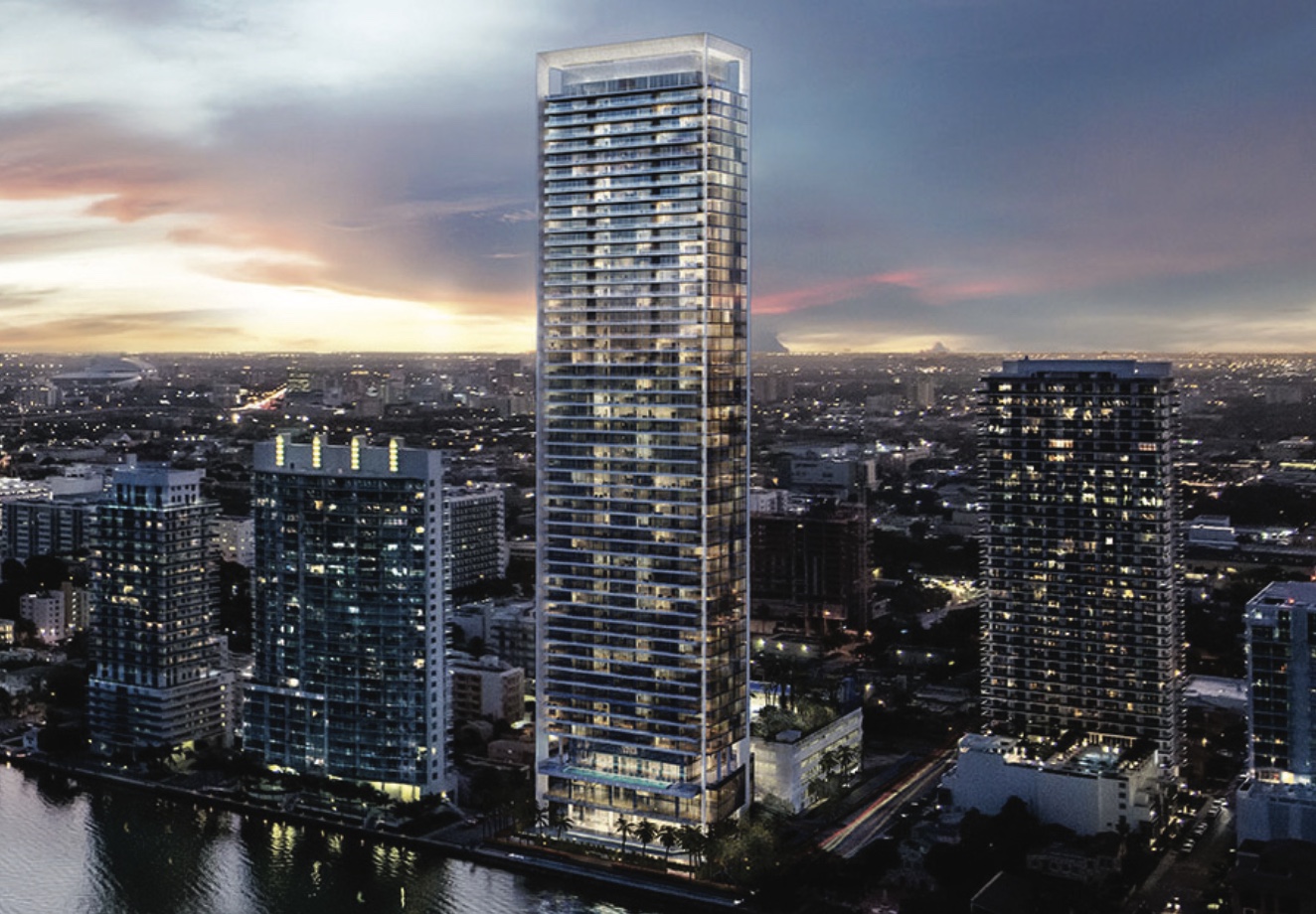 PROJECT INFORMATION
PROJECT NAME: Missoni Baia
PROJECT TYPE: Residential
INVESTOR: OKO Group LLC
PROJECT TIMELINE: 2018 – 2021
ARCHITECT: Asymptote
GROSS AREA: 79,488 m2
LOCATION: Miami