One flew over the Turkish theatre. The legendary theatre player, author, poet, director, and actor Ferhan Şensoy lost his life.
by ÖZGE TABAK
Unfortunately, Ferhan Şensoy died at the age of 70 during his treatment at Istanbul Tıp Fakültesi Hospital. Should we refer to him as a legend who trained and inspired many actors during his professional life or a Master with idiosyncratic characteristics who put his stamp on Turkish theatre history?
Through his own life story, his projects, writings, and the characters he played, it is clear to see the extraordinariness of this doyen, who had been on stage in the play "Ferhangi Şeyler" since 1987.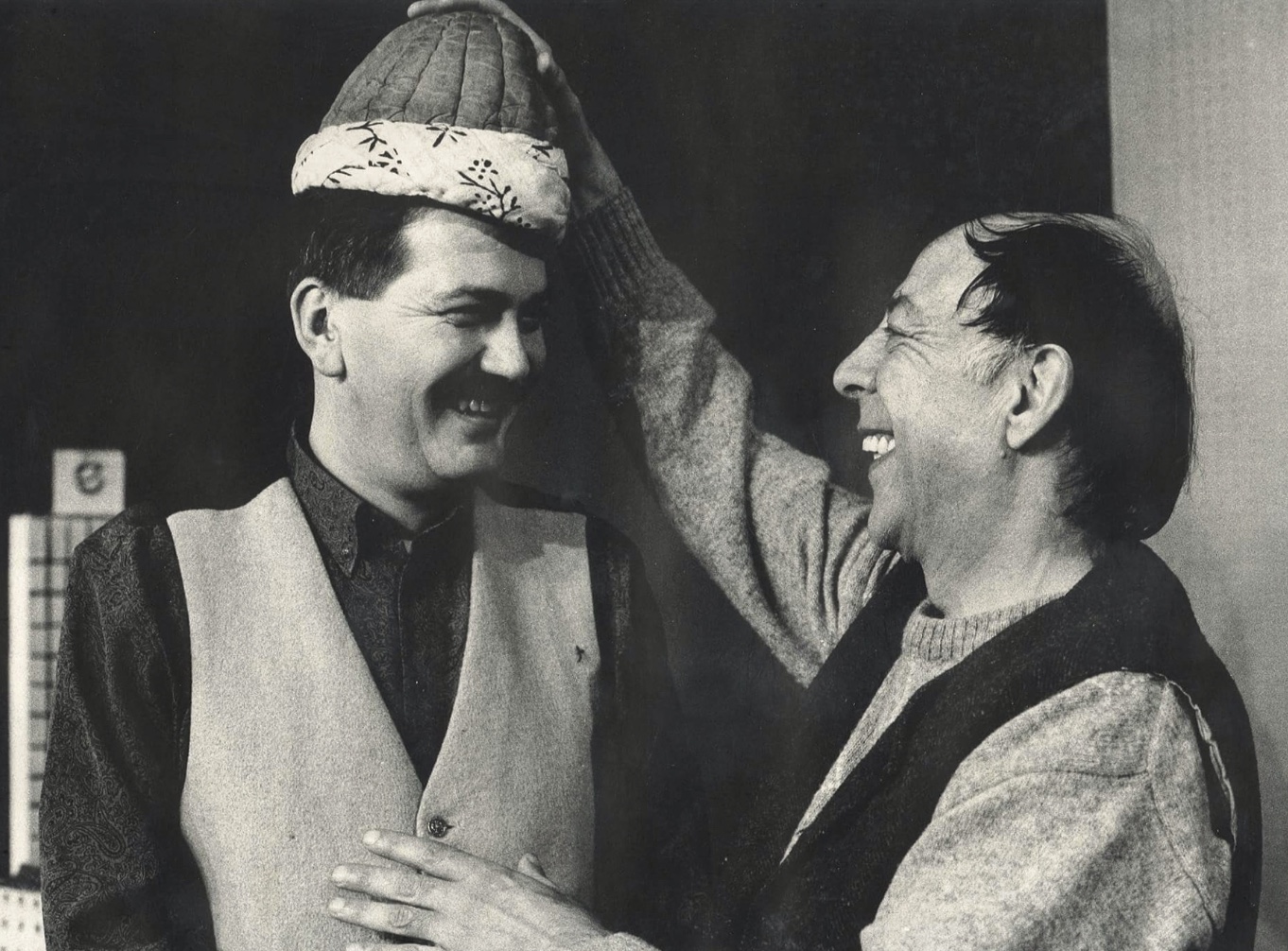 Born on February 26, 1951 in Samsun, Çarşamba, Ferhan Şensoy was one of those who discovered his interest in art and literature at a young age. Şensoy, graduated from Çarşamba High School after studying at Galatasaray High School for a while, and his first professional acting experience was in Grup Oyuncuları in 1971. He continued his education in drama in France and Canada between 1972-1975. During his career he worked with names including Jerôme Savary and Andre-Louis Perinetti.
In an interview published in the Cumhuriyet in 2018, the actor, telling the story of his Strasbourg Conservatory adventure, said: "I went abroad to study drama, my aim was to come back to Turkey and perform on the stage. The real drama school for me was at the 'Magic Circus' during the years I was the assistant to the famous comedian Jerôme Savary, the founder of the Magic Circus, a truly international musical theater, those years were very important."
In 1975, he won the Best Foreign Writer Award with his play 'Ce Fou de Gogol' in Montreal, Canada and he took a role in the musical 'Harem Qui Rit', which he also directed at the Theater De Quatre-Sous.
70'S, THE YEARS OF FIRST EXPERIENCES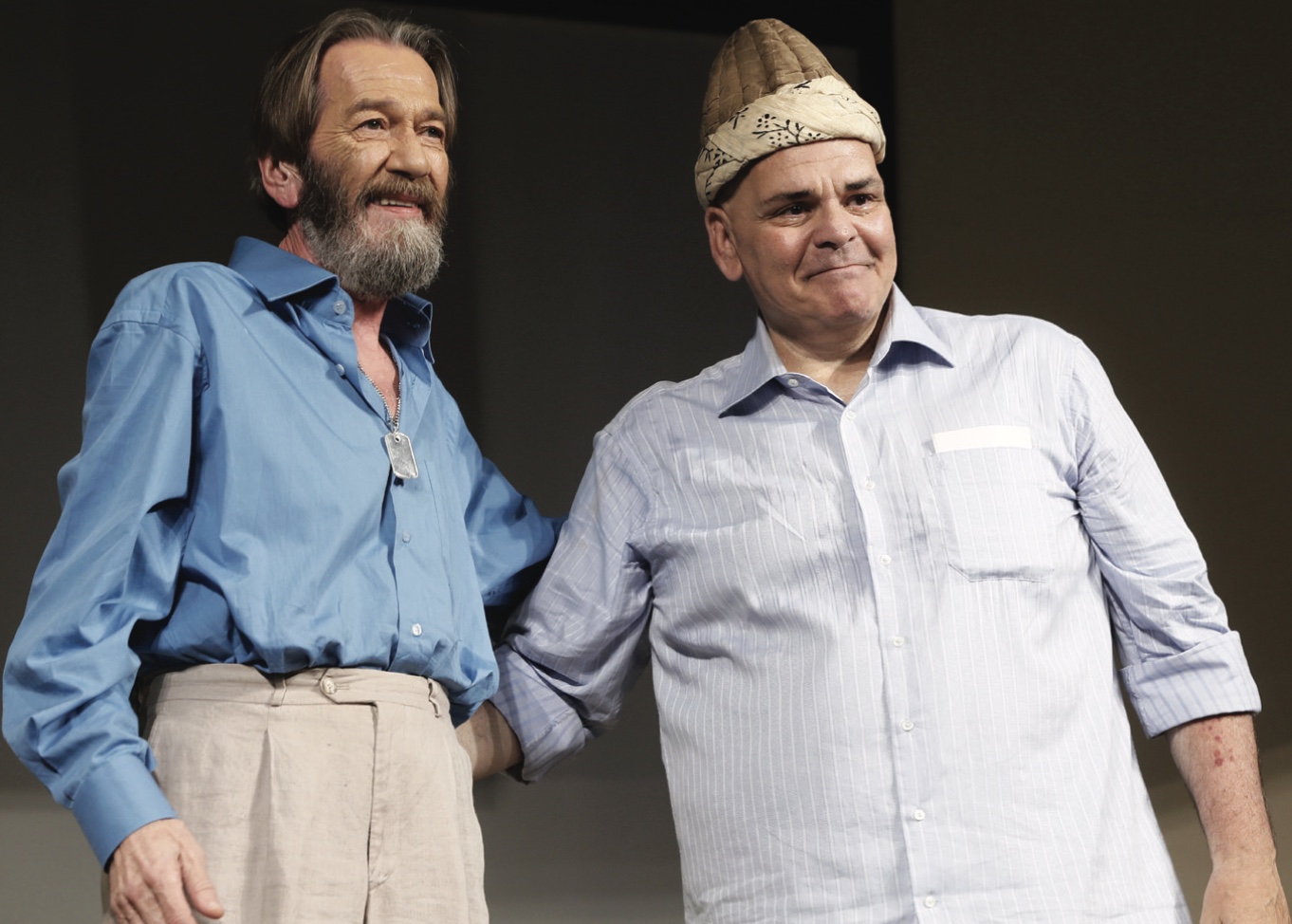 After returning to Turkey, in 1976 Şensoy had a role in the play which he also wrote "Dur Konuşma, Sus Söyleme", at the Ali Poyrazoğlu Theater. During this process, he began to write his first sketch comedies for television. The Master, who wrote various sketch comedies for the Devekuşu Kabare Theater and TRT, also appeared on television for the first time with a sketch comedy he starred in with Ali Poyrazoğlu. While Şensoy continued to perform at the Ayfer Feray Theater, he had roles in "Dedikodu Şov" cabaret and the "Kukla ve Kuklacı Kabare".
His passion for writing and the Master actor, who put his stamp on Turkish theatre history, are among the things we know most clearly about him. In an interview published in the Cumhuriyet in January 2016, he said "I have a lot of writing tables. I have six, three in the house in Bodrum and three in the house here. I haven't used some of them for a while and one has the third volume of my autobiography on it. I write plays on one of them, I work on a different task at each table, it is a state of insanity for them to come together at the same table." When he was asked: "Do you devote all your time to writing?" His answer to the question was clear: "Yes, I dedicate it to writing because I do not know how long my life will be. I don't have a very long life and I have many documents to write. I am dealing with writing them."
Not content with writing scripts for plays, TV series and movies, Şensoy appeared on the silver screen for the first time in the movie 'Kızını Dövmeyen Dizini Döver' directed by Temel Gürsu, following the publication of his first book 'Kazancı Yokuşu' in 1978.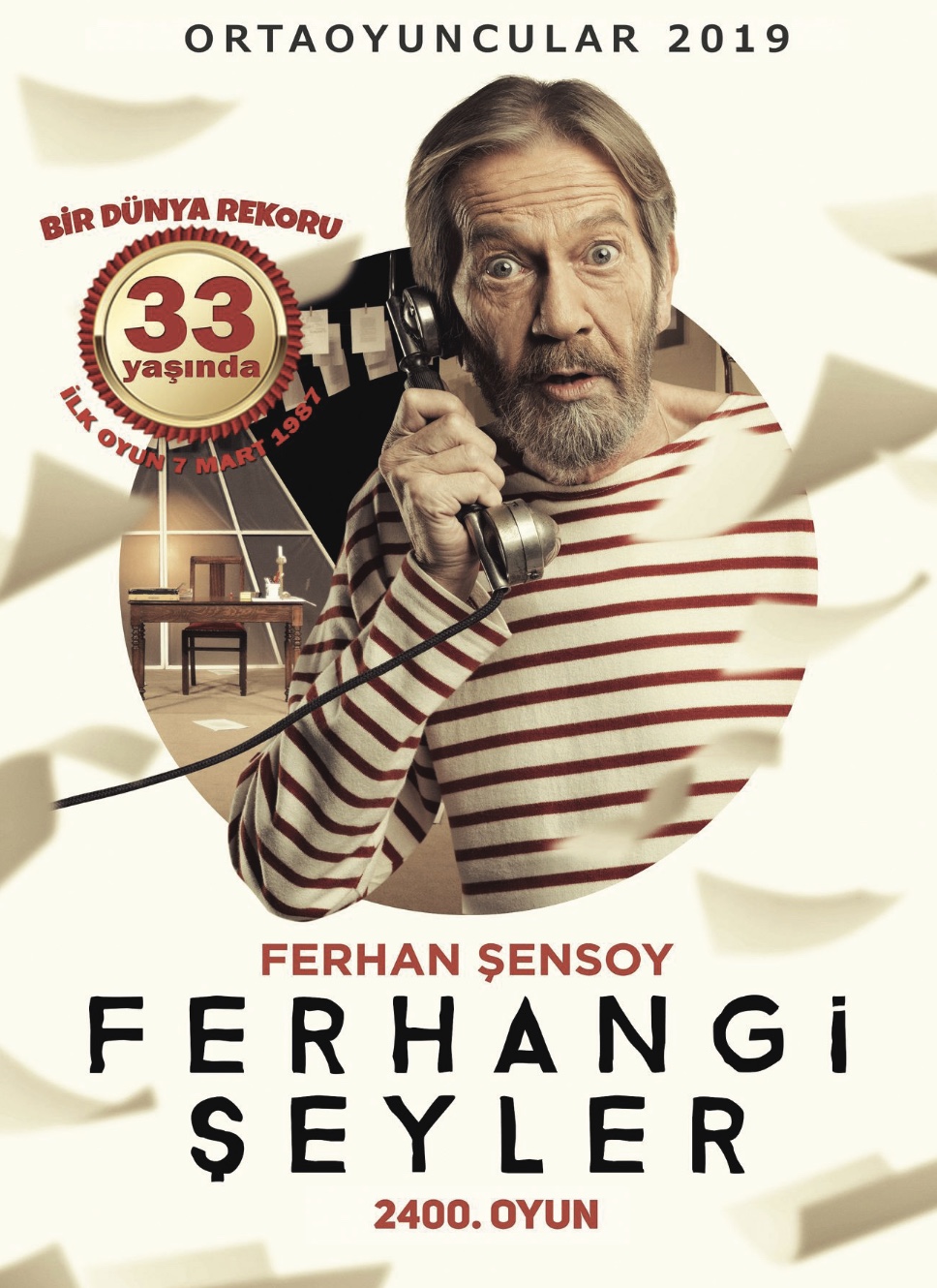 HIS LEGACY: ORTAOYUNCULAR  
Ferhan Şensoy, who founded Ortaoyuncular in 1980, also made a great contribution in training of new actors, by founding a youth group called Nöbetçi Tiyatro under the umbrella of the theater community. Şensoy was awarded with the 'Ortaoyuncuları Kavuğu', the tradition from the time of Kel Hasan Efendi after Münir Özkul, his predecessor. His successor is Rasim Öztekin. One of the milestones in Şensoy's life is the play he directed 'Şahları da Vururlar' that won various awards. After a four-week show at the Kenter Theatre, the play was staged at Küçük Sahne, Beyoğlu on 10 November 1980 at the time Ortaoyuncuar moved. It was published as the first book of "Ortaoyuncular Publications" while the performances continued.
Written and directed in 1986, Muzır Müzikal' occupied the headlines for a completely different reason. Şan Theater, where the play was staged, suspiciously caught fire on February 7, 1987. Sensoy, who was put on trial for the play, was sentenced to 21 days in prison.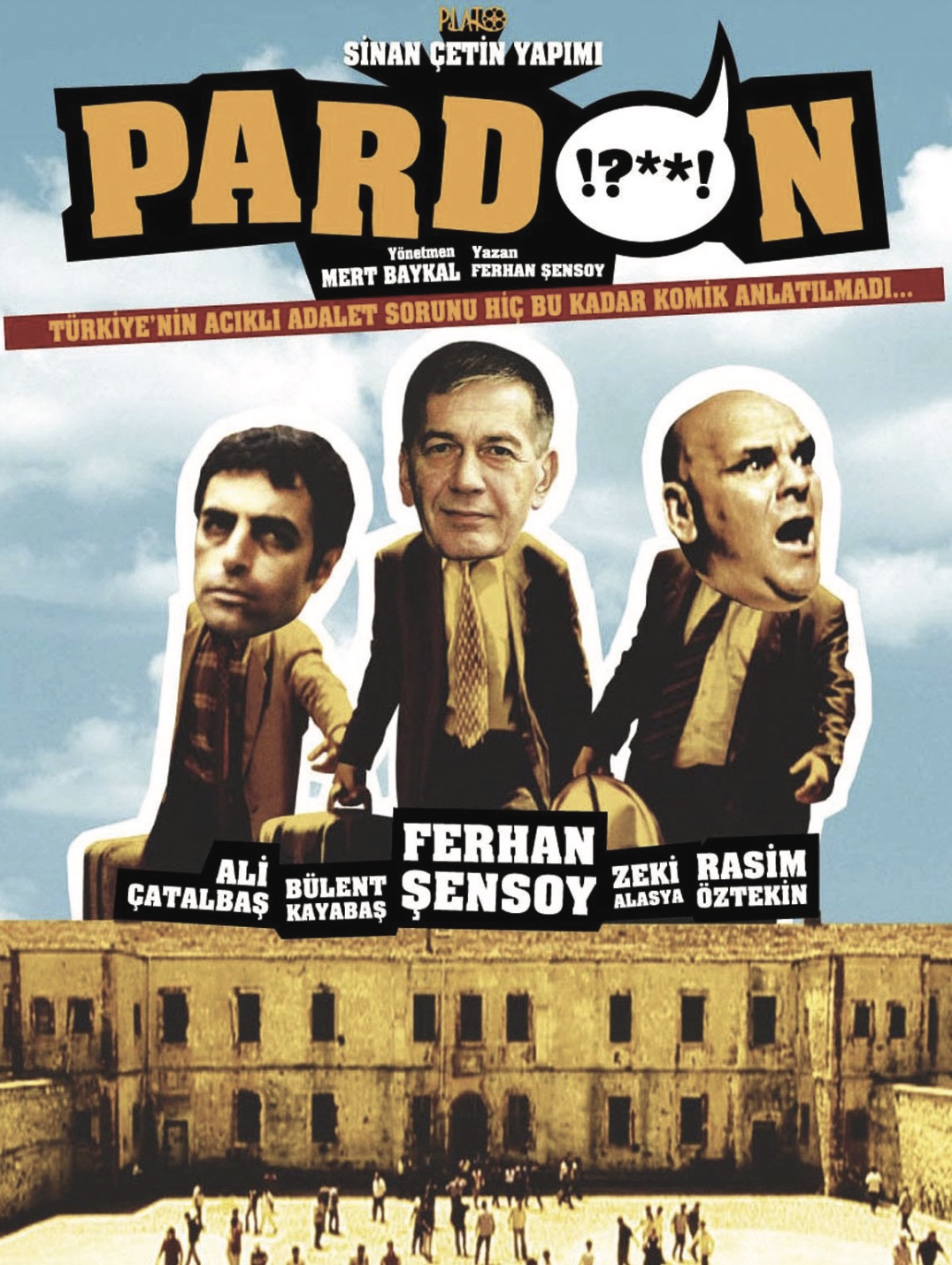 ON THE STAGE SINCE 1987
Once again he shaped the history of theater when 'Muzır Müzikal' Şensoy began his one-man show "Ferhangi Şeyler" and he restored the Historical Voice Operetta in 1989 opening it under the name "Ses 1885". After restoration of the stage, Ortaoyuncular moved to Ses 1885 with the play 'Soyut Padişah'.
Ferhan Şensoy told Tolga Akyıldız about the role of Ses 1885 in his life story in the IST magazine published by the Istanbul Metropolitan Municipality: "The photos of our late Masters and apprentices hang in the foyer of SES 1885 and I greet them all when I go into the foyer. The habit that Tahir Alangu gave us, I keep a diary every day, embroidering my pain as a poem in my notebook."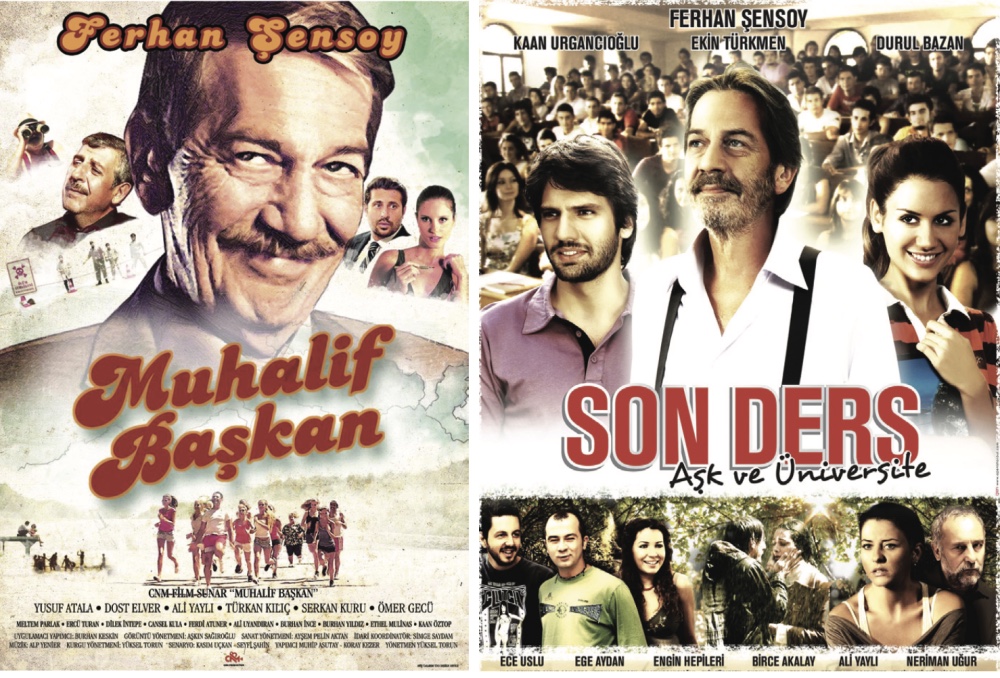 IN THE MIND OF EVERY GENERATION
There are many plays that he wrote, directed, and acted in including 'Parasız Yaşamak Pahalı', 'İçinden Tramvay Geçen Şarkı', 'Eşek Arıları', 'İstanbul'u Satıyorum', 'Üç Kuruşluk Opera', 'Yorgun Matador', 'Kahraman Bakkal Süpermarkete Karşı', 'Beni Ben Mi Delirttim', 'Şu Gogol Delisi', 'Seyircili Seyir Defteri' and 'Köhne Bizans Operası'. It is obvious that theatre was very special for Ferhan Şensoy.
The Master, who presented to the audience different films on the silver screen such as 'Son Ders: Aşk ve Üniversite', 'Bir Bilen', 'Büyük Yalnızlık', 'Aşk Dediğin Laf Değildir', also occupies an important place in the mind of the younger generation with his movies 'Pardon' and 'Şans Kapıyı Kırınca'.
Ferhan Şensoy, who had works in the genres of novels, essays, diaries and poetry in addition his plays, provided his readers with the opportunity to know him better with his books 'İngilizce Bilmeden Hepinizi I Love You', 'Denememeler', 'Oteller Kitabı', 'Falınızda Rönesans Var', 'Kalemimin Sapını Gülle Donattım', 'Rum Memet', 'Seçme Sapan Şeyler', 'Afitap'ın Kocası İstanbul', 'Eşeğin Fikri: Beşbenzemez Denemeler', 'Düşbükü', 'Başkaldıran Kurşunkalem' and 'Kedittin Direniş'.
The master, whose book 'Gecedeste' was published by Ortaoyuncular Publishing in November 2019, said in his last interview, "I am about to complete 'Ferdeste', the sequel of Derdeste.  Although he gave the good news that 'Çok Dikenli Güldeste' would follow, we now know that unfortunately these two books will not be available to readers.
'WE WILL MAKE HIS MEMORY LIVE'
Ferhan Şensoy, the daughter of the Master from his marriage to Derya Baykal, was asked a question an interview, published in the Hürriyet in 2017, "Are you going to continue the Ortaoyuncular Theater after your father?" She said: "We will stay there as long as we can. It's a responsibility, like my father's legacy. We are not complaining about that, I just don't know if we can be as resilient as my father, but we will try to keep it alive as long as we exist."
In the ceremony at the Ses Theater after Şensoy's death, Şevket Çoruh, the successor of Rasim Öztekin (for the Kavuk) said: "Books will be written about him, we will present his plays and we will keep this theater, Ses Theater alive. This is our legacy."
INSPIRATION FOR ACTORS
Maybe it's sufficient to look at what was said after his death. Mert Fırat, one of the founders of the DasDas stage, said, "You are the glory, inspiration for us, you are our Master; you have always been a light to us with your upright attitude and never-ending determination to produce." Tolga Çevik described him as "An incredible writer, a marvelous actor, unique storyteller, a brother, a brilliant intelligence and a real Don Quixote." Bülent Parlak said, "Today is one of the worst days of life! You are the reason why I chose this profession, my first guide, we lost the brave Master FERHAN SENSOY, who stands upright like a lion."
Every 'creator' who produces passionately in his field wants to be remembered in this way. It is best to bid farewell to Ferhan Şensoy in his own words…
"I lean back against the sun,
Not looking at the sea,
I am cross with the clouds,
No one knows that I have been sighing
For forty days and nights,
My hands are in my pocket, bearing my love in my heart,
I am harmless