Antwell stands out with its award-winning architecture and 'health residence' concept, which is a first in Turkey. In this regard, Antwell has become one of the rare accommodation facilities that has managed to grow during the pandemic by creating an environment of trust despite it being new in the industry. We asked Antwell General Manager Esen Türkmen the reasons behind Antwell's success.
Antwell, Turkey's first health residence, offers you the comfort and service of a hotel in houses in Istanbul, whether you stay for 3 days or 3 months. Antwell, the first choice for those who visit our country especially for health tourism, with its 24/7 health service, emergency buttons, friendly and competent health personnel, it stands out with its high rate of "returning customers" despite it being a very new hotel.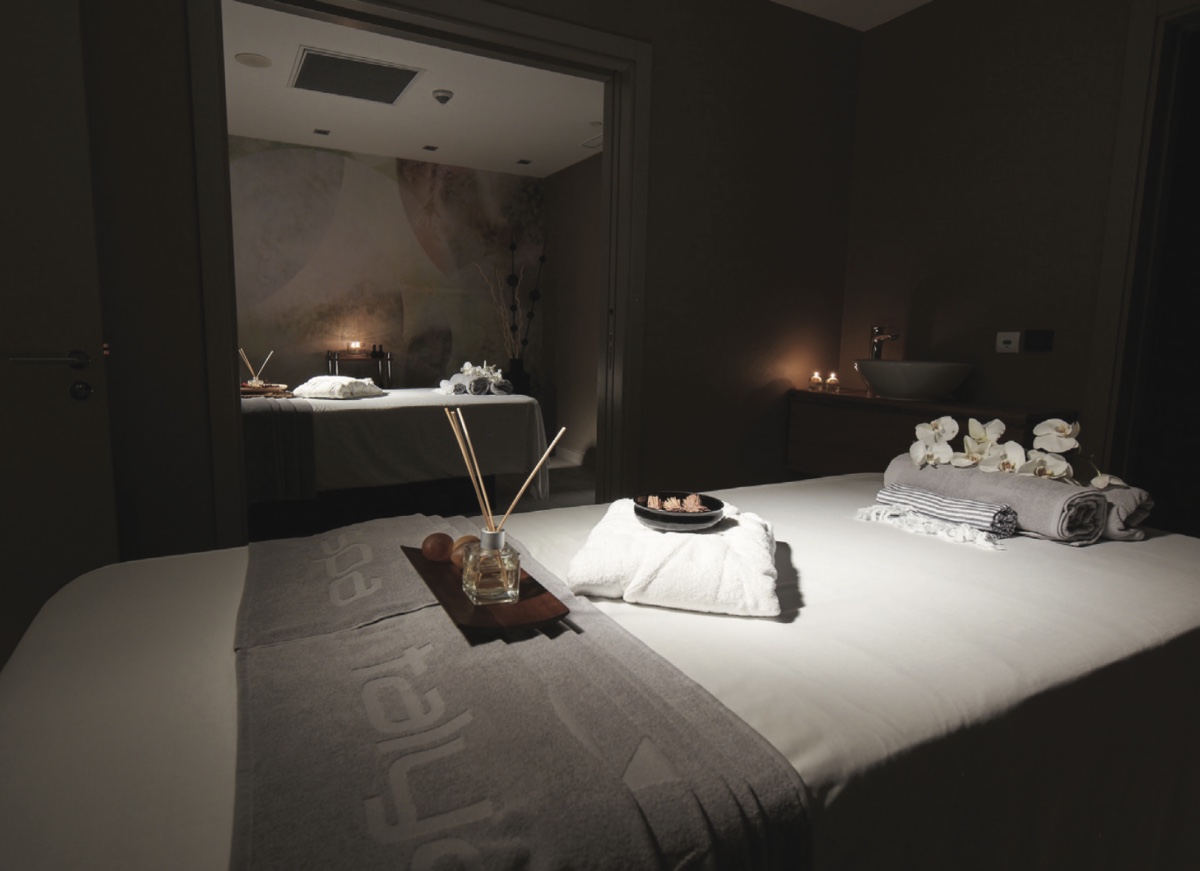 Stating that they are one of the rare accommodation facilities that grew in the pandemic, Antwell General Manager Esen Türkmen says, "We have always kept the pandemic safety measures at the highest level from the start. Even before the legislation was implemented, we created our own internal protocols and internal audit mechanisms. In addition, as a hotel with a 'Safe Tourism' certificate, we are subject to regular external audits. This builds trust in our guests." We evaluated the impact of the pandemic with Antwell General Manager Esen Türkmen and talked about their goals for 2022.
How would you define Antwell, which is unique in Turkey?
Antwell was designed and launched in the last quarter of 2019 as a 'health residence' where people who want a comfortable and healthy lifestyle can live safely and peacefully. In this regard, it has created a new understanding in the field of accommodation.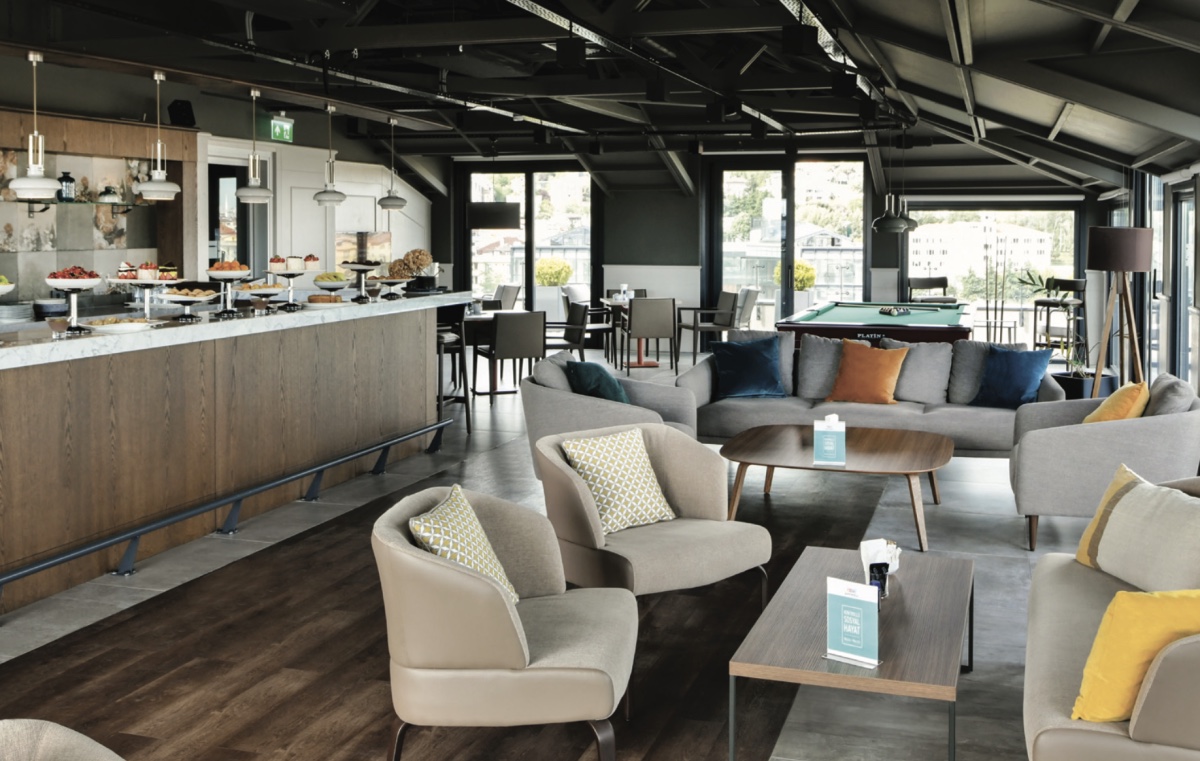 How has the COVID-19 outbreak affected Antwell's service approach?
Like every start-up trying to establish a new concept during the pandemic, we were also impacted by it. We stopped for a while to understand and reevaluate the changing market dynamics and now at this point, Antwell, has established itself as the experience of a luxury hotel, but the feeling of living in your own home. With its central location and large, spacious room-kitchen suites furnished like a house, it has become a very desirable alternative for anyone who stays short or long term. Our guests consist mainly of people who are in our country for health tourism and receive treatment in different institutions. However, we also receive great interest from businesspeople who are staying in Istanbul for work, tourists who come to visit Istanbul, and our guests who want to make Antwell a permanent living space.
What measures have you implemented to protect the health of your guests in terms of the pandemic?
We are one of the rare accommodation facilities that has grown during the pandemic. We built our business in a controlled, slow but consistent manner, and now we have reached a significant level of occupancy. This is because we have always kept the pandemic safety measures at the highest level from the start. Even before the legislation was ready, we created our own internal protocols and audit mechanisms. In addition, as a hotel with a 'Safe Tourism' certificate, we are subject to regular external audits. This builds trust in our guests.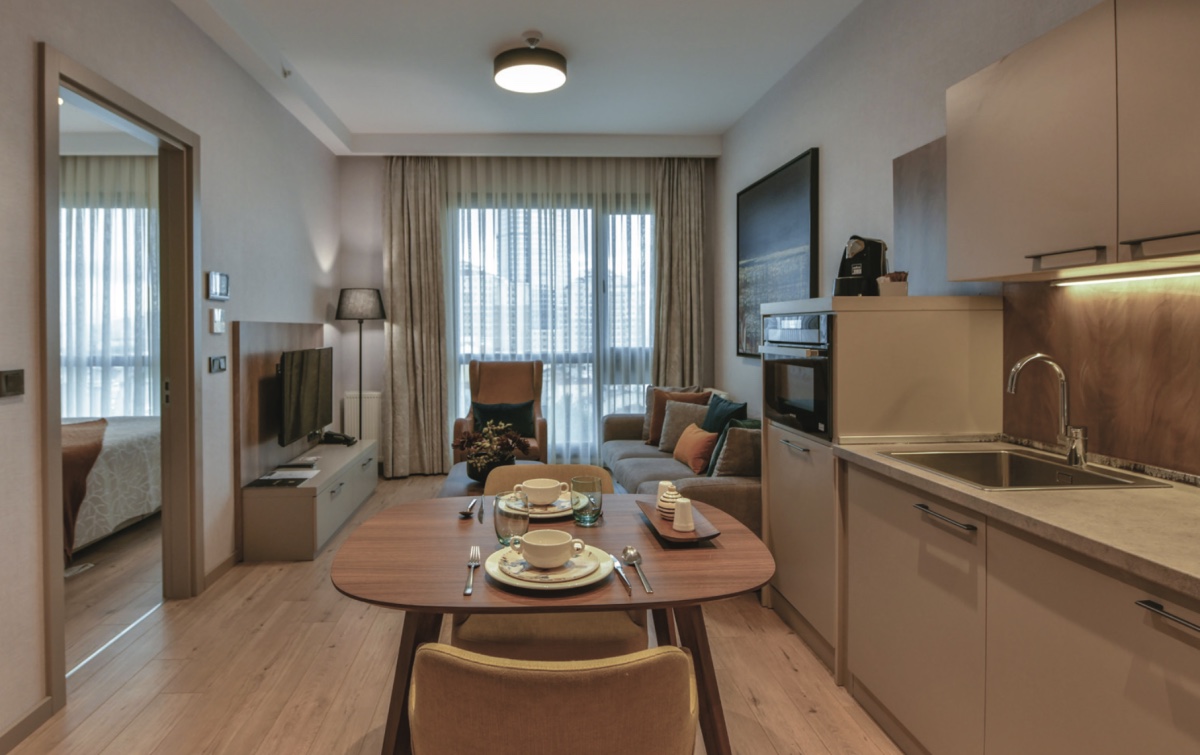 Antwell serves as a hotel and offers its guests not only long-term but short-term accommodation, in addition, health personnel also provide 24/7 service. What is your customers' interest in this concept?
Yes, that is right. You can decide to make Antwell your 'home' for 3 days, 3 months or 3 years, Antwell is now at your service for all types of accommodation. There are many alternatives in Istanbul that appeal to different priorities, needs and tastes, but the number of facilities that can offer the comfort of a house and the experience of a hotel at the same time, whilst combining it with its central location and service quality is quite rare. In addition to these features, we have a 24/7 medical personnel and infirmary service that make you feel safe in terms of your health during your stay. We provide these special services, and thanks to our infirmary, emergency buttons in all rooms, and our friendly and competent health personnel, we are at the forefront in terms of health tourism.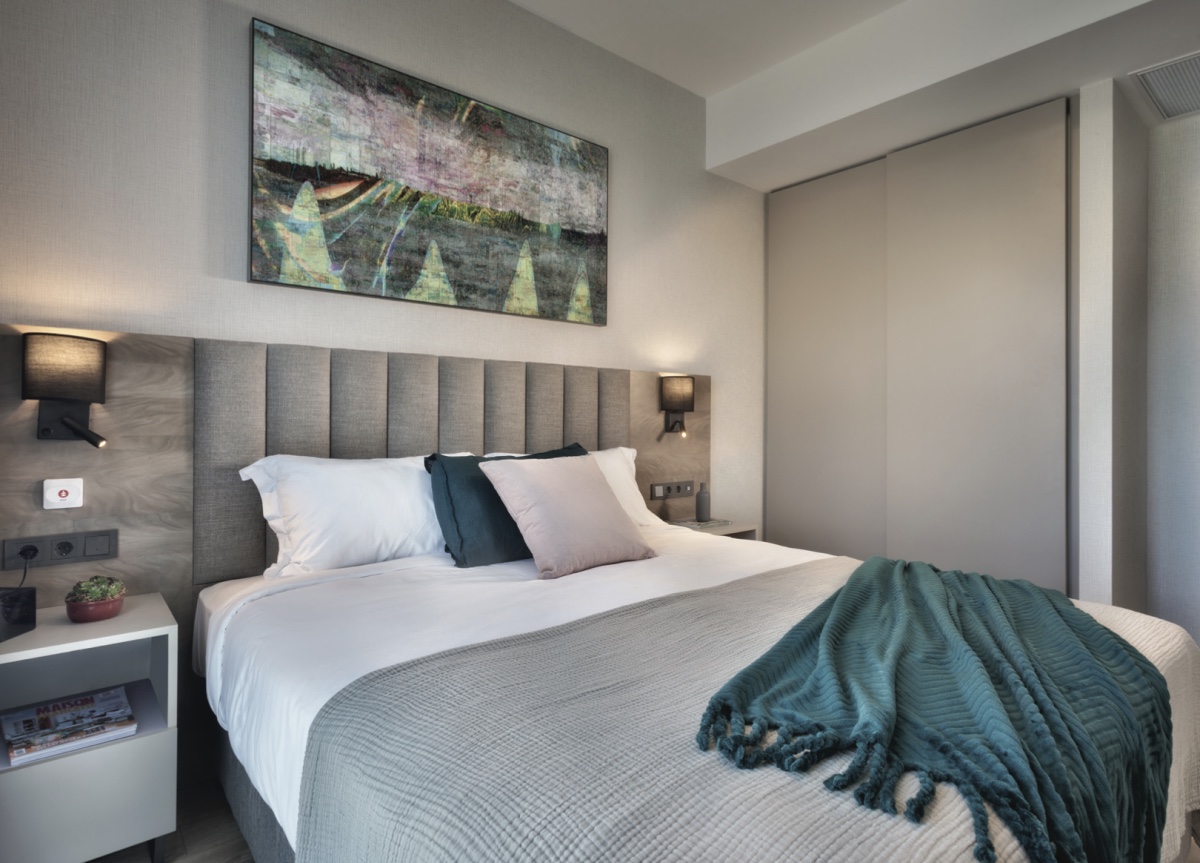 Can you tell us about the services and features Antwell offers to its customers?
As you know, Antwell is an award-winning building. In 2019 it received the Best Residence Award at the Sign of the City Awards with its barrier-free architecture and unique common areas. At Antwell management, we aim to make a difference by adding our service quality to this privileged building entrusted to us. For this reason, Antwell has quickly managed to become the 'home in Istanbul' of many people, with its expansive and light-filled rooms, spacious and modern furniture, suites with kitchens, and perhaps most importantly, its professional but warm and flexible service approach. Although the situation has had to vary due to pandemic bans, our wellness area, pool, massage rooms, sauna, steam room and fitness room are also at the service of our guests who want to relieve themselves of the tiredness of the day. In addition, our guests can enjoy their time in our garden with a playground and walking track, our Eatwell restaurant, which stands out with its delicious and healthy meals, and our Terrace Cafe.
Which services do your guests use the most, and why do they prefer Antwell?
The key feature is that our rooms offer the solace of a house. Our guests, who are looking for home comforts and a large and spacious living area, chose Antwell whether they stay for the long or short term. Our infirmary is one of the area's most frequently used not only by the people staying for health tourism, but also by other guests. All our guests have access for support from the infirmary for their daily questions and simple needs such as blood pressure measurement. Some of the other reasons people chose us is the central location of our building, the easy access to both bridges, and being very close to shopping centers such as Emaar and Buyaka.
What feedback do you receive from your guests?
Although we are a recently opened hotel, the high number of repeat customers is wonderful for us. Antwell is very competent and professional in its field and in addition, it has an entrepreneurial spirit and sincere team that focuses on customer satisfaction and a flexible management style. For guests who are staying for longer periods, we feel like a family. We had a group of guests recently they took such a long time to say goodbye to our team as they were leaving, that the driver of the transfer vehicle had to warn them so that they would not miss their flight.
Turkey is a country that is preferred by foreigners for health tourism. Which countries do your visitors most frequently visit from? What health services do they come for the most?
Turkey is preferred for both aesthetic interventions and for vital health treatments. Patients receive treatment for a wide spectrum such as hair transplants, obesity, dental treatment, IVF, organ transplant, and cancer treatment. If we look at the countries from which the guests come, there is a lot of diversity. We have guests from places such as the Ivory Coast in Africa, the Balkan countries, Russia, Georgia, UK, Germany, and the Gulf countries.
What do you think about the potential of Turkey in terms of health tourism? Will there be any new investments for Ant Yapı in this area?
Turkey has proven itself in health tourism. I have no doubt that we will increase our share in the global market with the right policies followed by the private sector, professional organizations, and the state. Ant Yapı will follow this progress closely and include it in its strategic planning.
What are your 2022 goals and long-term plans for Antwell?
2021 has been a year full of unknowns for all of us. We could not predict the next day and have had to make decisions with flexibility. As we move from 2021 to 2022, we aim to progress by increasing our service quality and guest satisfaction, while growing the Antwell brand.