The UK has a reputation as internationally competitive and expecting high standards. Our group, which has signed a total of six prestigious projects in the UK in the last six years, continues to grow in this market. We are starting a new project in October, and we have three more projects in the proposal stage. Our goal is to be one of the most dynamic and reliable groups in the UK market, as we are in other foreign markets.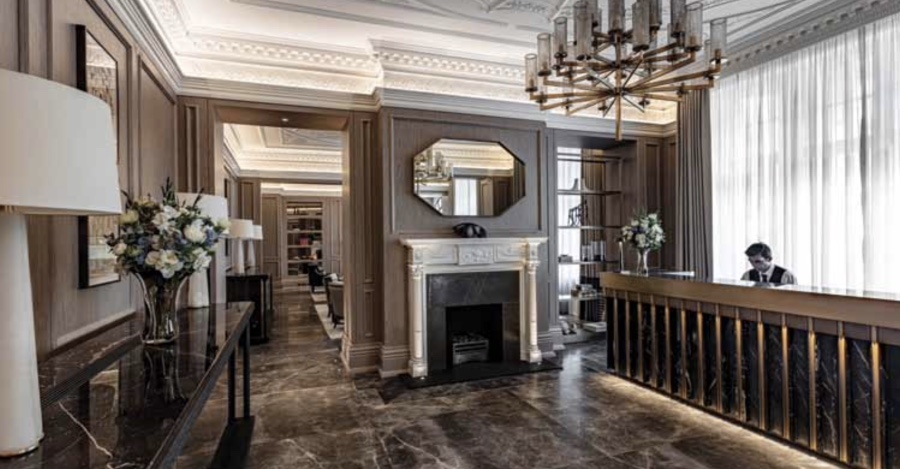 In 2015 we entered the UK market, after successes in Turkey, Russia, and the Turkic Republics. As Ant Yapı, we have accomplished great things in a short time in England, which is one of the most challenging construction markets in Europe and the world. Our group, which has completed a total of six prestigious projects in England over six years, continues to grow there. With our new project that will start in October and several projects in the proposal stage, our goal is to grow and become a permanent player in the UK market.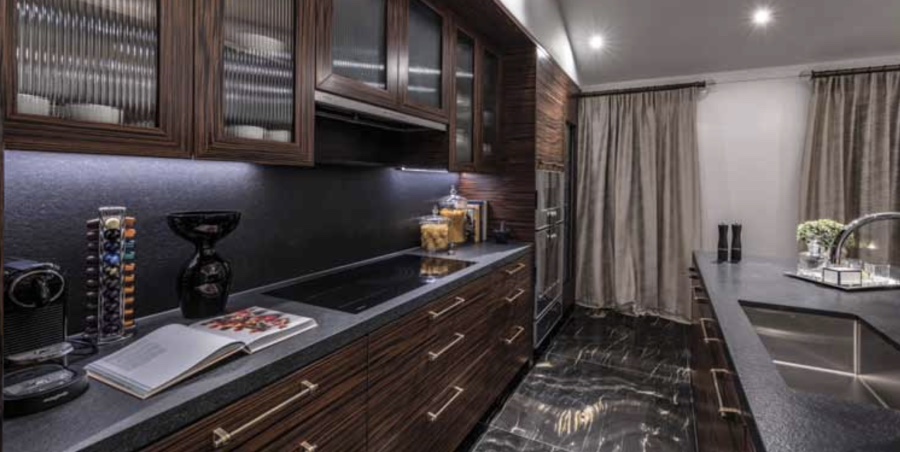 Cengiz Karaduman, one of the Ant Yapı partners, stated that our group entered the construction sector in England at the top and said: "We entered the British market with a prestigious real estate project in London, called Belgravia Gate, consisting of 12 super-prime residences. Actually, this project took place by invitation, as we stepped into the British market when a Russian investor we worked with in Moscow invited us to his residential project in London. We started the project in January 2016, after some research and the proposal process, in a market we had no knowledge of."
OCCUPATIONAL SAFETY IS THE MOST IMPORTANT ITEM ON OUR AGENDA
Explaining that due to the regulatory differences they had some compliance issues when entering the UK market, Karaduman said, "Since we are a group accustomed to doing business with foreigners in different parts of the world, we were able to overcome these in a very short time. At first, the most challenging issue for us was finding and employing a labor force. The UK does not give work permits to Turkish workers, generally Eastern European workers are working in the construction sector in London. In this case, we could either do business through a subcontractor or employ hourly wage workers through companies that hire employees. In the first stage, we did the latter, employing hourly wage workers. However, we soon learned that we couldn't get efficiency from the employees working in this way. As part of the process, we have now minimized this problem by getting to know more subcontractors." Noting that occupational safety is one of the most important issues in the construction industry in the UK, Karaduman said, "Although occupational safety standards have risen a lot in Turkey in recent years, it should be noted that the UK is very sensitive in this regard. This increases the project times and costs compared to other countries." Hüseyin Mısırlıoğlu, who joined our Ant Yapı UK office in 2018 and has been handling the technical office management and bidding department since then, explained the challenges in this market as follows: "In order to do business in the UK, firstly, you have to meet the pre-qualification requirements. In addition to this, a priority is to convince investors who develop projects, companies that provide consultancy and financial resources, that you can complete the project. Factors such as the very controlled and almost uncompromising progress of the approval processes of local governments, before and during the construction project, as well as the limited working time at the project site, have a direct impact on the duration of the project. In order to overcome these, it is critical to work in a planned manner with experienced staff, to use technological opportunities, to identify risks that may occur during the design, procurement, and construction phases, to take precautions, and to work with experienced subcontractors and suppliers as solution partners." Mısıroğlu states that subjects such as occupational health and safety, environment, and quality control management should be managed in a complete manner since the responsibilities and sanctions are very significant in this market, and adds: "For this reason, we plan from the start of the work all the requirements put forward by the employer, the local administration, and all third parties in our projects, and we continue to follow them step by step during the construction process until we reach the conclusion at the end of the project."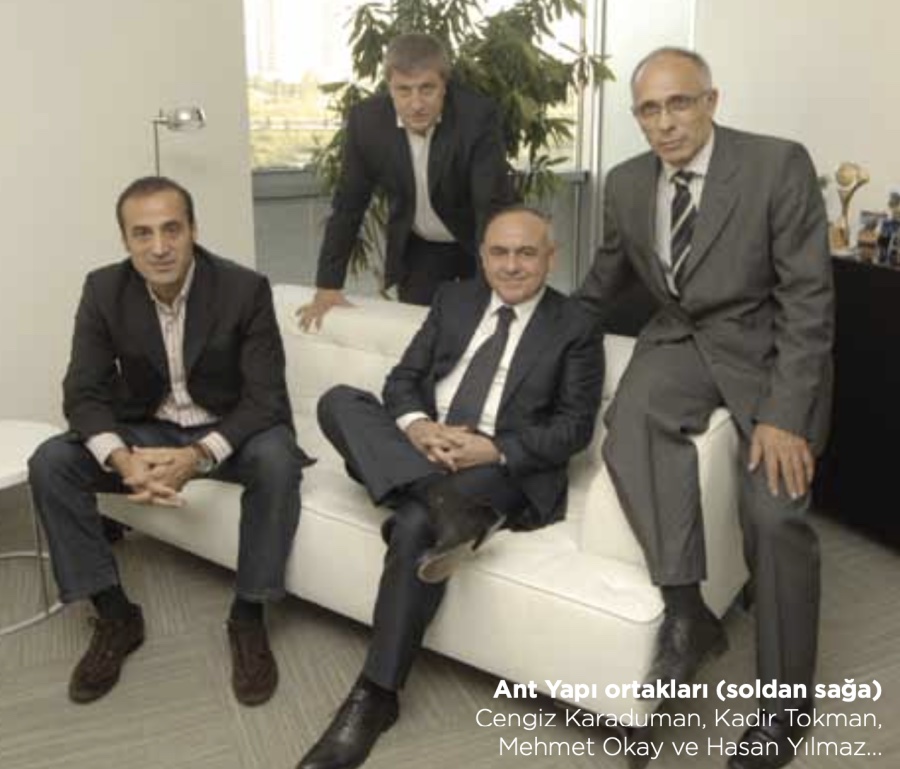 Cengiz Karaduman: "We have become a well-known company in the UK market. This makes us very proud."
'WE ARE INVITED TO PROJECTS'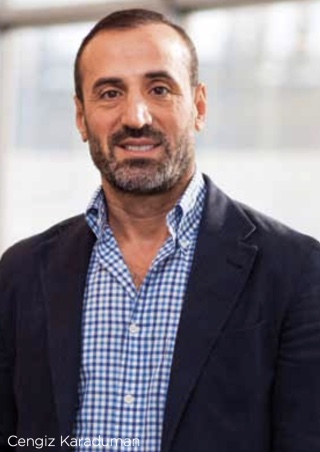 Reiterating that the quality of work is the most important thing, Cengiz Karaduman said, "Despite our international experience, both the investors and the subcontractors we work with were cautious when approaching us because we were new to this market. However, after a few successful projects, the situation changed, and trust was established. We have built a good reputation and are now well-known in the UK construction market, among investors, consultants, and other members of the sector, and his has led to invitations to join new projects. This makes us very proud." The second project we completed in England was the Harcourt House project, consisting of 25 luxury apartments. Karaduman says the following about the project: "Thanks to the high-quality and timely completion of the work, it resulted in the employer thanking us when the project was completed, which is not typical. Approximately 60-70 percent of jobs in the UK are not finished on time and result in a dispute with the employer, therefore, the thank you was especially meaningful and valuable to us." Our third project in this market was the Park Modern project, consisting of 55 luxury apartments, two town houses, and a commercial area. Park Modern, which we started in October 2020, was a difficult project due to the Underground passing underneath it. We have committed to finish this project in March 2023, and due to its high acoustic and vibration exposure we are using serious technological methods. To date this project continues according to the schedule. These projects were followed by the Eaton Place projects in one of the most prestigious areas of London, one is a super-luxury town house converted into a residential project, and the other a renovation work. Apex House, the sixth project in London, consists of 163 flats and social areas, will be delivered this year.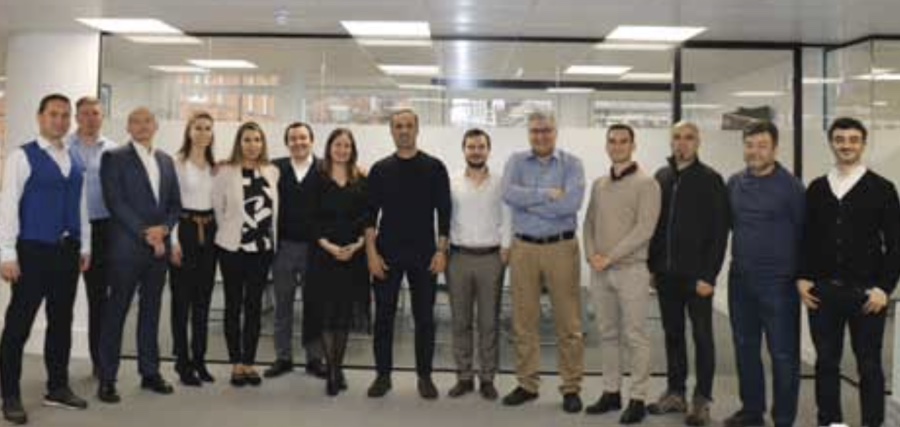 WE ARE STARTING A NEW PROJECT IN SEPTEMBER
Karaduman said that, apart from these projects, the group continues to work on new projects in London and announced the good news that the Leas Pavilion project, for which we have made a preliminary agreement and advanced the design process, will start in September 2021. The project will be delivered in December 2023. Karaduman also stated that there are three more projects whose bidding processes are still ongoing.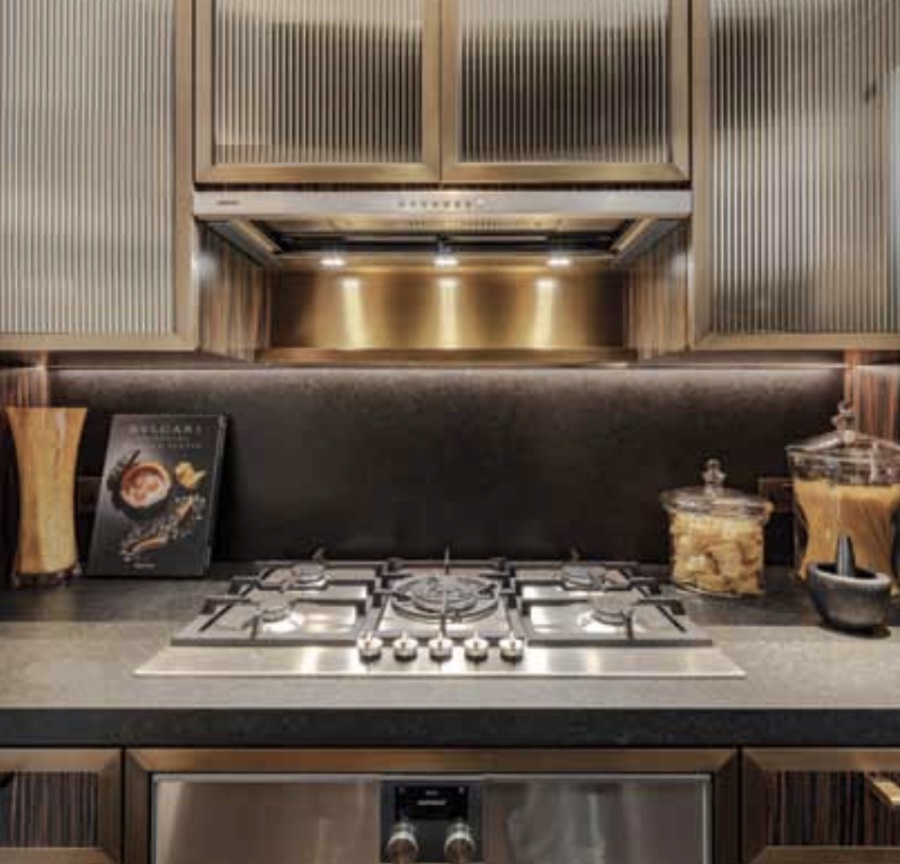 WE CELEBRATE OUR 30TH ANNIVERSARY WITH PRIDE…
At Ant Yapı we are celebrating our 30th anniversary this year. The projects we have successfully completed in Turkey, Russia, the USA, and the Turkic Republics represent the promise of our 30 years.
Karaduman said, "Yes, 30 years… 30 years, which is easy to say, but each one has been selfless, challenging, and full of sacrifices. I think the most important factor that has brought us this far, is that each of us is inherently good and reliable, and each of us has a peaceful and happy family structure. The fact that our team is also a part of this family has made our current successes permanent and sustainable.". Hüseyin Mısırlıoğlu, said that he is proud to be a part of such a big family and said, "I took the first steps of my 30-year engineering career at Ant Yapı. I would like to state that I learned many things about my profession from the founders of Ant Yapı, and I am grateful to all of them. In the image we see today, every project at Ant Yapı continues to carry the excitement, unity, solidarity, inexhaustible energy, and dynamism of the past 30 years. The real reason for this is that Ant Yapı is a big family and adds value to its employees."  Mısıroğlu says that "Human resources are the most valuable assets of construction companies", and adds, "I am sure that our young colleagues will benefit from existing knowledge and experience, improve themselves in professional matters, adapt to all innovations and technology in our sector, fulfill the requirements of doing business at international standards, work patiently and determinedly, and will carry us to higher levels and start even bigger projects with Ant Yapı,".
"CONTRACT MANAGEMENT IS VERY IMPORTANT"
Ahmet Özdemir – Project Director
I have been working in the Ant Yapı UK office since July 2017. I have spent 15 of the last 23 years in Russia and two years in Kazakhstan. Doing business in the UK is very different from doing business in other countries. Learning the business and administrative order of the British requirements and making the necessary organizational arrangements was the most challenging point for us. Contract management is very important here, therefore, it is essential that before signing the contract all the conditions are considered in the pricing. You need to report to the employer a complete 'work program' in every sense otherwise, you will not have an opportunity to manage any delays or monetary claims arising from a delay, with the employer. As for living in the UK, my story is a little different from others, as I am British-born and for the last three years my family has also lived here. Life here is plain and simpler here, however service facilities are limited, and everything is very expensive. I love England's climate and geography. One of the reasons I came here was because I wanted my children to grow up as citizens of the world. London is a multicultural society and adds a lot to one's worldview. Many debates that are the subject of hostility between people in other places are acknowledged here as the right and freedom to be different. A real example that language, religion, and race differences do not need to create discrimination in people's lives. I am proud to be here in Ant Yapı's 30th year. I think Ant Yapı represents Turkey and its name well in three different continents. I believe that Ant Yapı will continue to grow worldwide, especially in the UK, with the recent Covid-19 pandemic and the economic problems starting to improve. I congratulate the Ant Yapı family for their 30th anniversary , and I believe that we will carry its name to higher places with honesty and hard work by developing even bigger projects.
We made the necessary effort to adapt to the UK
Ahmet Okay – Business Development
Every country has a different way of doing business. Especially as a company from Russia and Turkey, it is challenging to do business in the UK. In the last 5 years, we have made the necessary effort to adapt to this change and we will continue to do so. Working with experienced friends in the UK market and bringing our colleagues from Turkey together in this direction is the most critical point. Occupational safety is of paramount importance in the UK. We have made significant progress on this path and have received very good feedback from our employers. This year we are celebrating the 30th anniversary of Ant Yapı. I hope that our company, which has achieved great success in these 30 years, will continue to represent the Turkish flag successfully in the best way in the future. Life in England is frankly pleasant and orderly, London is a place where different cultures meet and generally, when my friends in Turkey ask, "What do you like most in London?" they are very surprised when I answer with the "Underground", but as someone who was born and raised in Istanbul, getting to a place on time and not leaving 1-2 hours early is actually a great treasure. Among the things that are missed, my family and our food come to mind.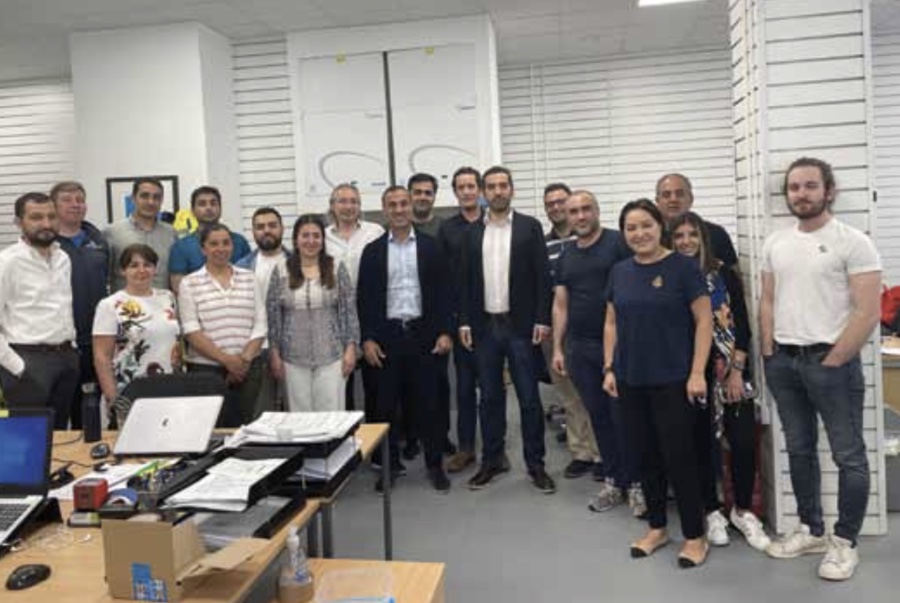 'PRINCIPLES OF DOING BUSINESS ARE VERY DIFFERENT HERE'
Nevzat Vize – Design Coordinator
I have been here since the Ant Yapı UK office was established in 2015. I am currently working as a Design Coordinator in the Park Modern project. I joined the Ant Yapı family in 2007. For the projects we completed in Moscow, I had various tasks mainly in design and coordination. I think the most difficult issue in the UK market is that the principles of doing business are different from the countries we have worked with before. While doing projects in Moscow, you take the initiative, make decisions, and guide the employer in many subjects. Here, on the other hand, you have separate advisors for every subject, and they guide you. Also, your goal to finish the project is more complex here. As for life in England, it's really enjoyable. In London, when you leave the office, and you drive home through Hyde Park, you realize, for example that all the trees bloomed in one day. There are a lot of social events, so I guess there is no hard side of living here as the way of life is designed to make people's lives easier. Also, this year, we are proud to celebrate Ant Yapı's 30 years together.
As long as my health allows, I will be a member of this family
Zafer Demirci – Site Supervisor
I started working at Ant Yapı in 2006. I would like to sincerely say that on the first day I met Mr. Kadir, I felt that I had come to the right place and to the right people.  Since 2016, I have been working on our London projects as a site supervisor at the discretion of Mr. Kadir and Mr. Cengiz. I think because we worked in Eastern bloc countries before, our biggest common problem was the difference in how bureaucracy worked here. I hope that, as long as my health allows, I can be a family member of Ant Yapı and successfully work with an enthusiastic spirit and share my humble experiences with our younger colleagues. I celebrate Ant Yapı's 30th anniversary and hope that the new generation will take our family to the next level.
'THE COMBINATION OF TWO CULTURES HAS A POTENTIAL' LAWRENCE MCKENZIE
Health, Safety, Environment, and Quality Manager
I have been working as the health, safety, environment, and quality manager at Ant Yapı London office for three years. The job offer came to me through an employment agency. I was already working at another job at the time, but I thought the opportunity was worth exploring. After meeting with the Project Director (Ahmet Özdemir), I thought it would be very satisfying to work with this team, and this why I agreed to start right away. It was clear that the business was open to improvement and that this improvement would be very rewarding and it was. As a Brit working in a Turkish company, I was very warmly welcomed and fit in very well with the management team. There are challenges with culture and process, but I felt the combination of the two cultures had a winning potential in the London market. I've enjoyed the challenge so far and I hope to continue helping the business grow and become more successful. I haven't been able to make a visit to Turkey so far. However, I would love to visit the office in Turkey at the most convenient opportunity this year, and of course, enjoy the beautiful weather. The 30th Anniversary of Ant Yapı is a source of pride and I hope our business can continue to grow worldwide and especially in the UK, I look forward to being a part of it.
PROJECT INFORMATION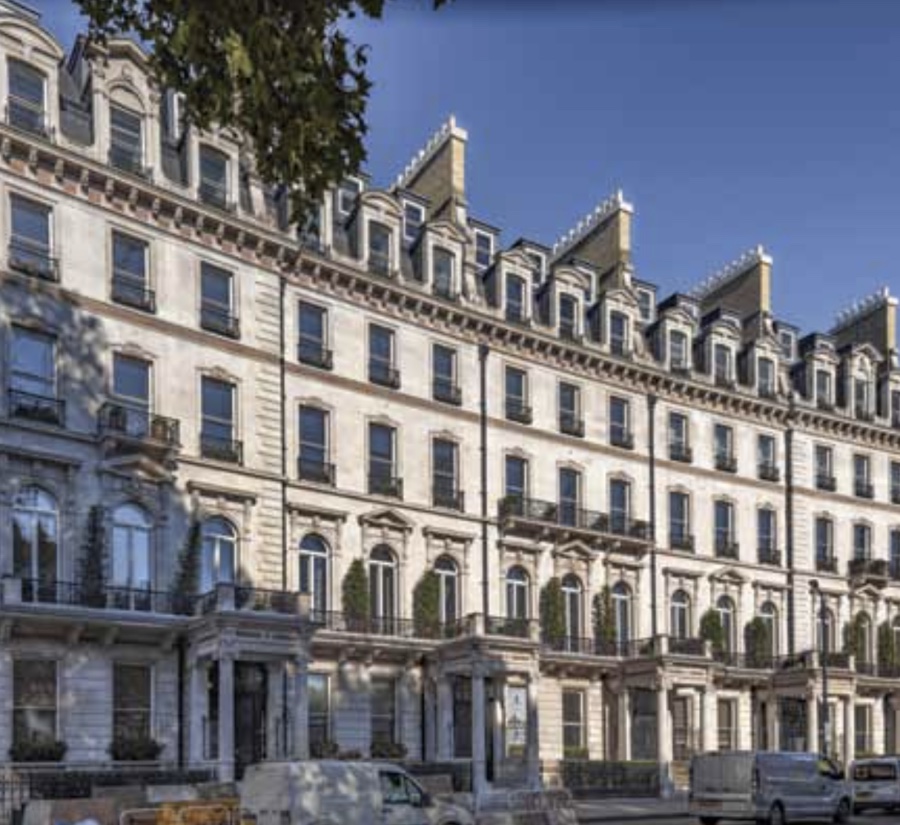 Project name: Belgravia Gate
Feature: 12 super-prime residences
Completion date: 2018
Location: London
Budget: £40 million
Significance: Ant Yapı's first project in England. The 19th-century mansion belonging to the Grosvenors, one of England's noble families, was converted into a high-profile residence, while the exterior was restored, returning it to its original condition. The interior design of the project, which is adjacent to Buckingham Palace and Hyde Park, contains nine million pounds worth of high-quality marble and wood products, brought exclusively from Turkey.
PROJECT INFORMATION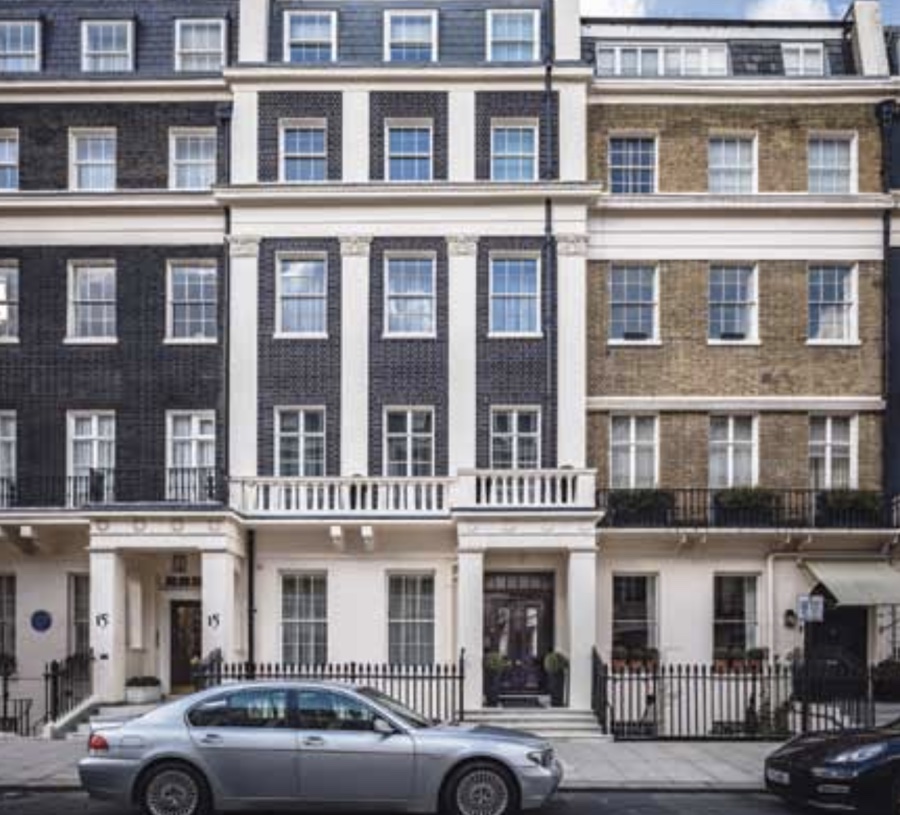 Project name: 13 Eaton Place
Feature: Super luxury Residence Renovation
Completion date: 2018
Location: London
Budget: £5.6 million
Significance: Eaton Place project located in the center of London included both an historical restoration and interior architectural work. 13 Eaton Place which is a luxury residential property was managed as a residence renovation project.
PROJECT INFORMATION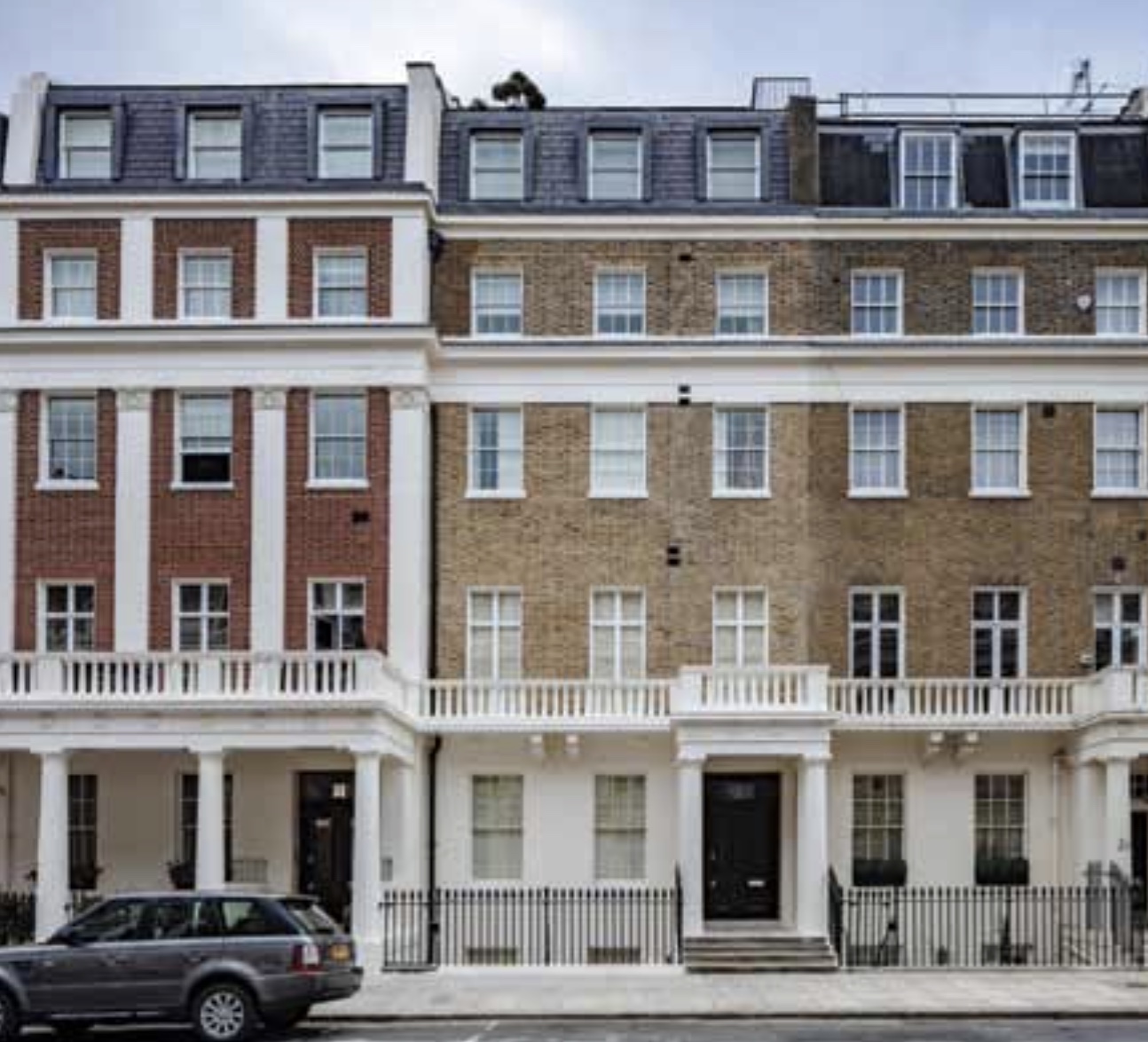 Project name: 20 – 22 Eaton Place
Feature: This project, which consists of the conversion of two town houses into 6 flats, includes structural changes, special interior architectural applications, and engineering systems.
Completion Date: 2019
Location: London
Budget: £8.3 million
Significance: The original of the 20-22 Eaton Place Residential Project, one of the best examples of the importance we attach to history and located in the heart of Belgravia, was designed in 1850 by the legendary architect of the period, Thomas Cubitt. The project was reflective of a "town house" in which two traditional buildings were renovated, it was aimed to keep the original features of the building using special interior architectural techniques.
PROJECT INFORMATION
Project name: Harcourt House
Feature: 25 ultra-luxury residences
Completion Date: 2020
Location: London
Budget: £59.7 million
Significance: Designed to build a bridge between the past and present, Harcourt House is located on Cavendish Square in the center of London. Ant Yapı carried out restoration and organization work on the 8-floor traditional building, dating back to the Edwardian period, to construct 25 ultra-luxury apartments.
PROJECT INFORMATION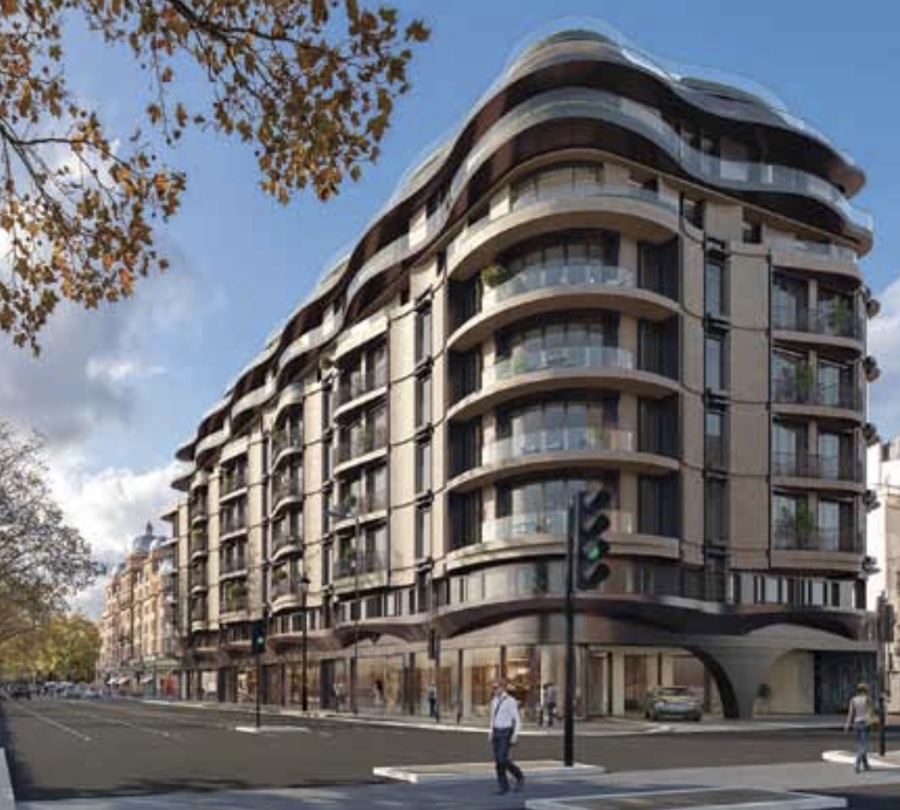 Project name: Park Modern
Feature: 55 flats, 2 town houses. 57 luxury residences in total
Completion date: 2021
Location: London
Budget: £100 million
Significance: Overlooking Kensington Palace Gardens in London with an area of 17,650 square meters, Park Modern consists of 57 ultra-luxury residences, including 55 apartments and 2 Town Houses.  In the first stage of the sales the price per square meter was £49,500, making Park Modern the highest priced among houses north of Hyde Park.
PROJECT INFORMATION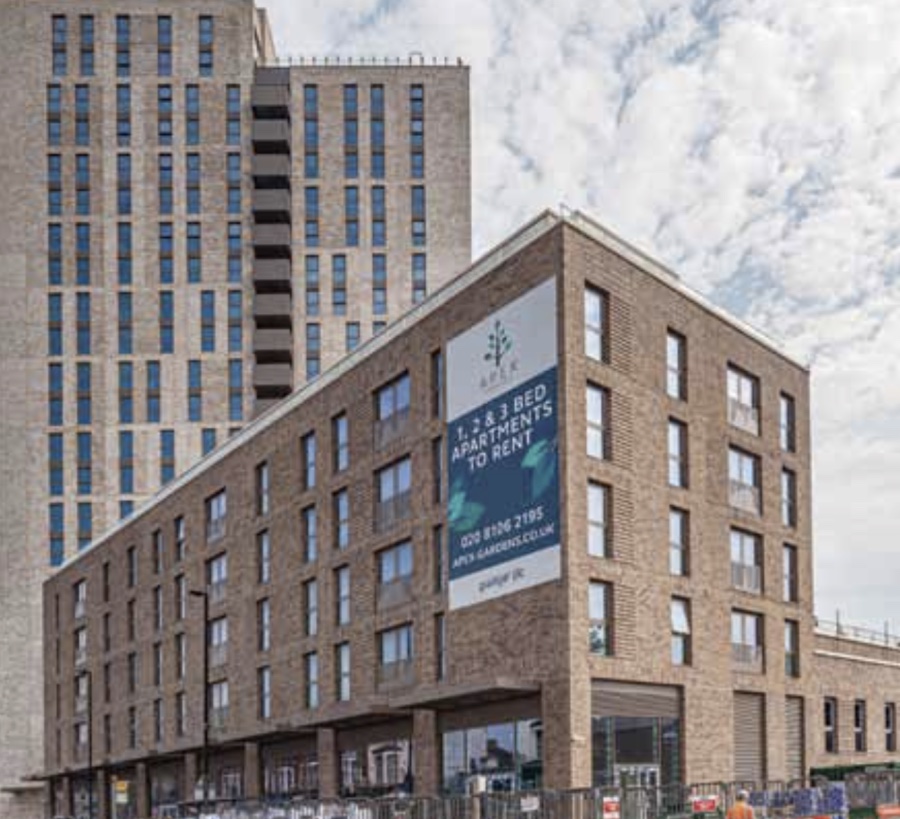 Project name: Apex House
Feature: 163 flats and social areas
Completion date: 2021
Location: London
Budget: £56.1 million
Significance: Located on Seven Sisters Street in London's Tottenham district, Apex House, our fifth project in England, consists of two buildings, one of which is 23 floors and the other 7 floors. It is designed to keep public transport and bicycle riding at the forefront, in compliance with the sustainable and environmentally friendly criteria of the municipality. The building block of the environmentally friendly project will have a parking area for 295 bicycles rather than motor vehicles.