Our Russian office has been operating in many cities in Russia, in particular Moscow, for more than a quarter-century and witnessed the foundation of Ant Yapı. Ant Yapı Russia, which started out as a subcontractor company in the construction of military housing 30 years ago, has realized the most prestigious projects in Russia including the OKO Towers, which is the tallest building in Europe today, the Olympic Village in Sochi, Domodedovo Airport, and the Capital Hill Residence designed by Zaha Hadid.
The story of Ant Yapı dates back exactly 30 years, when Kadir Tokman went to Russia to work. He stayed in Russia for 11 months and during that time heard that the Koreans were looking for a Turkish construction company. He negotiated with his friends Mehmet Okay, Hasan Yılmaz and Cengiz Karaduman and in 1991 they founded Ant Yapı in Russia. They set off on their journey with reference to the verses in the Oath 'I am a Turk, I am honest, and I am hardworking', and they have been progressing faithfully for 30 years. The company takes its name from the English word "ANT". Mr. Tokman summarizes the last 30 years as: "None of our principles have changed in the past 30 years, as the Ant Yapı family has grown into a community that is interconnected, respectful and likes to work together. We have always adhered to the values ​​that make us who we are, we have worked really hard, and we succeeded."
Achieving 10 million square meters of construction in 7 different countries, Ant Yapı has over the years gained the lion's share in the Russian market. It is evident that Ant Yapı, now known as a prestigious and trustworthy brand in Russia, is recognized as a local company. Besides working honestly, the most important reason for this is delivering work on time, which is the most crucial point for the Russians.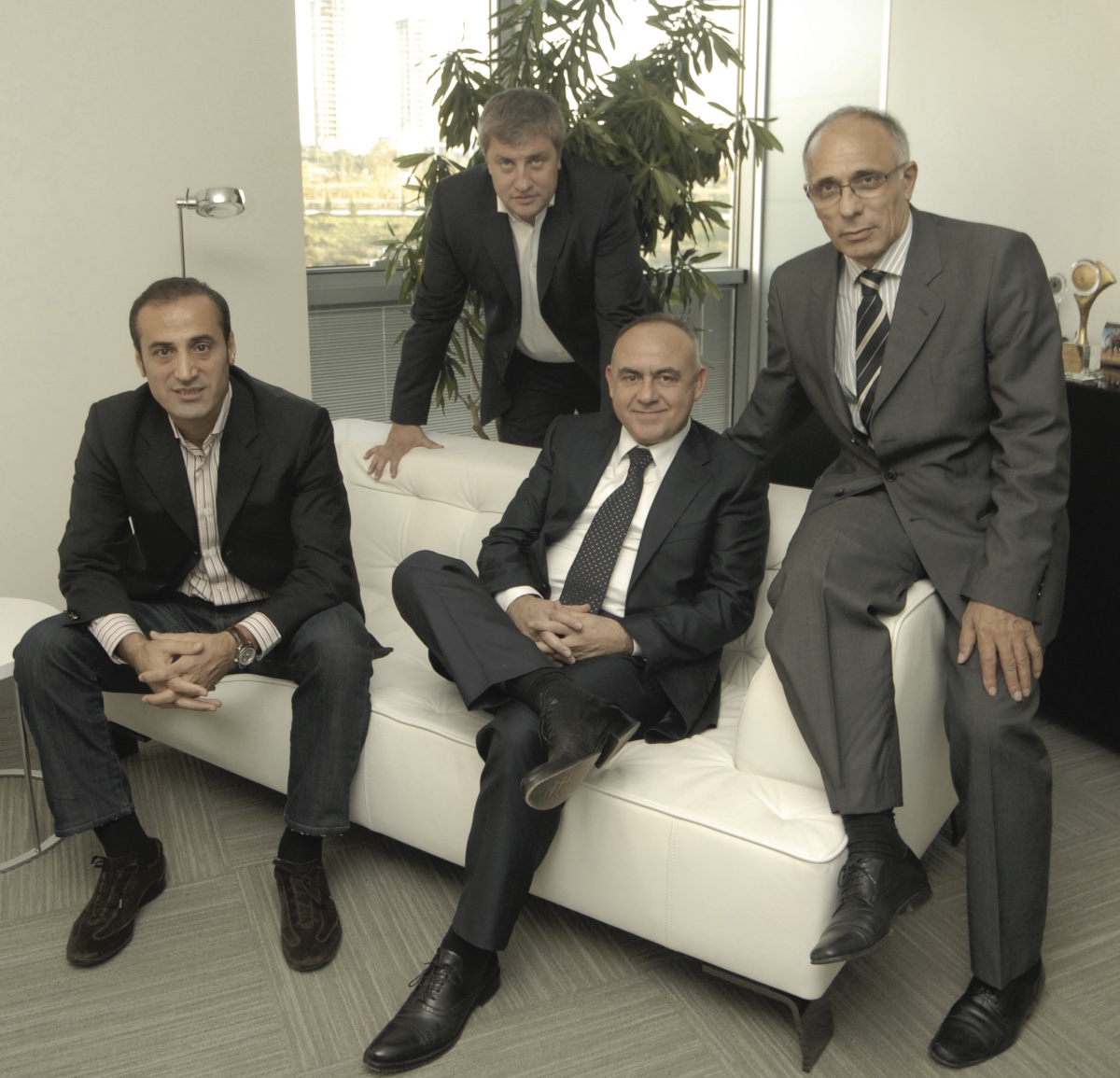 BUREAUCRACY IS RIGOROUS LIKE WINTER
The seeds planted by four friends with patience and devotion in 1991 are the most important products in Russia today: OKO Towers, the tallest building in Europe, the Olympic Village, Domodedovo Airport Terminal 2 and Mall, IQ – Quarter Moscow City Central Terminal, and Capital Hill Residence designed by the architect Zaha Hadid. In addition to the aforementioned projects there are 18 ongoing projects in Russia including Bvlgari Hotels & Resorts, Capital Towers, Action 44 (hotel & Office), and Tolmachevo the International Airport. Poklonnaya 9, which is planned to be delivered in 2022, is Ant Yapı's newest luxury housing project, which has already been honored with the International Excellence Award.
Behind the scenes there has been a great deal of work to do in growing the business day by day and having an important share in the Russian market, for more than quarter-century. Kadir Tokman talks about his first time in Russia, where the weather and the business culture are both rigorous and tough:
''It can be said that the early years in the Russian market were quite good. It was the season of international expansion and it was a time of profits. Later, with the impact of this expansion came intensive competition and in parallel the working conditions for foreigners became harder. At the point we have reached today however we can say, we were in Russia during a time of crisis and now we are here. Of course, we are struggling seriously with the weather conditions in Russia, and it can be said the bureaucracy is as rigorous as the winter conditions. Although we, as Ant Yapı, can overcome all difficulties thanks to our 30 years of experience in the market, and we know each country will always have their own challenges. As far as the international construction business is concerned, Turkey is the leading country in Russia with a share of 20-25 percent of the market. It is evident that the Turkish companies operating in Russia develop magnificent projects. As Ant Yapı, we are one of the companies that are strong and trustworthy in the Russian market."
WE KNEW THAT WE WOULD BE A BIG COMPANY
Being one of the world's top 250 international construction companies, Ant Yapı have become over the past 30 years a global company and a high-quality brand in Turkey and Russia. İsmet Birinci, who since the fourth year, has been involved in every step of the process in Russia says: "Ant Yapı penetrated the Russian market in 1993, back then we were building military houses. When we completed that work, we went to Moscow and took on more projects. Mr. Tokman analyzed the market well. We were a small company when we entered the Moscow market, but we knew that we would be a big company in the future". Mr. Birinci is the Executive Partner of Antteq which was founded in 2003. He spent his years living half a week in the Ukraine and half in Moscow. The Soviet Union had just fallen when the company started doing business in Russia. İsmet Birinci, who has been living in Moscow for 25 years, says: "In those years, vegetables and fruits were sold piece by piece and there weren't many construction projects. When Russia grew economically, so did the business. We were patient, we waited and took advantage of the opportunities. Although we were homesick, we got used to Moscow and it became our second home."
WE OWE OUR SUCCESS TO COMPANY SPIRIT
According to Mr. Birinci the conditions were tough and there were some obstacles, but it is easier now with our years of experience to overcome the difficulties by analyzing them thoroughly. He says: "We are now one of the biggest construction companies in the Russian market. Despite the challenges that arise from operating with a foreign company status, our 28-years of experience makes it easy for us. Russians prefer quality and problem-free projects delivered on time. Companies we work together with have always appreciated us and continue to provide us with new opportunities. We have gained trust and we have succeeded."
Mr. Birinci summarizes the secret of their success as follows: "We worked hard, did not take a break, and we did not rest. I feel proud that we are at this level today. Everyone, from the office person to the coordinator, works for the development of the company. Team spirit, high-quality work delivered on time, has paved the way for our success. We aim to be among the top 20 construction companies in the world and we owe our success to sincerity, trust, respect, and the company spirit."
MOSCOW CITY PROJECT: THE IMPORTANT STEP FOR CHANGE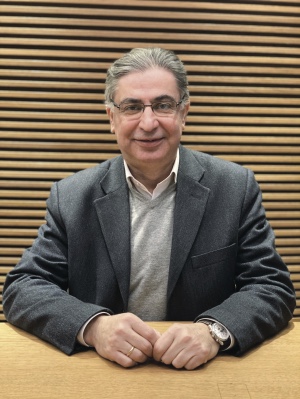 ERTAN BEYAZ – Ant Yapı's Russian Headquarters Representative
The working system in Russia directly depends on climatic conditions. When planning in the winter months, you need to find solutions to harsh climatic environments. In addition, construction materials were not available in the Russian market between 1990 and 2005 and we had to export them. Now everything has changed. During the first years, we were inexperienced, and we went through an adaptation process, and the Cyrillic alphabet was challenging for us. However, we overcame any difficulties by being insistent on finding the best solutions. The people are sophisticated, respectful, and sincere in making their guests feel at home.
I am proud to reap the fruits of our great labor
Over the years, we have worked devotedly with an innocent spirit. In my opinion, one of the most important actions taken in terms of Ant Yapı's place in the market is that it began construction in 2004 as the main contractor of the "Moscow City" project in Moscow. With this project, we demonstrated that we could build skyscrapers. Currently, we hold an important position in the construction industry and there are many Russian companies that aspire to work with us.
The core elements that have led the way to our success are the sincere people who working are with a great sense of team spirit, the administration's ability to make quick and effective decisions, and professionalism and experience. The 30th anniversary of Ant Yapı is a result of 30 years of devoted, sincere, and hardworking people. I am proud for us to reap the fruits of our great labor and to see that Ant Yapı, which began as a small but dynamic company, has become one of the top 100 construction companies in the world. Happy 30th anniversary to the whole Ant Yapı family!
WE HAVE ALWAYS WORKED TOGETHER TO REACH OUR GOALS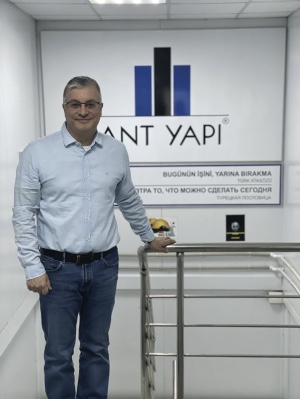 MELİH TUFAN TÜRKBEN – Project Coordinator
It was 1993 when I first came to Russia and after working in different cities and projects I began working at Ant Yapı in 2000. I have worked as a project coordinator for 21 years. Although Ant Yapı is a corporation aggregate it can make fast decisions which provides advantages in every field. We have established long-term friendships with Russian investors in the Russian market. Our most important features are we can make fast and effective decisions, we do high quality work, and we are trustworthy. The demands of the Russian partners are increasing day by day and high-quality, reliability, and on time delivery is regarded as vital. Today we have an important role in the Russian market, we work on a variety of projects including airports, malls, offices, residences etc. We undertake these construction projects on behalf of the top investors in Russia. New investors who begin working with us generally want to repeat the experience and choose us for their upcoming projects too. This is about high-quality, reliability, and keeping our word. We are a family and have strong bonds, every member of this family from the chairman to the driver honor their commitments.
We work at -25 °C
I have been living in Russia for 28 years. We tied the knot here, and our children were born here. We spend most of our time on the worksite and we work 28 days a month. In our spare time we like to be with our family as much as possible. The winter season lasts 9 months here and we long for the sun. We can be working at temperatures of -25 °C. so this can have a psychologically affect. As a company we have grown together and become professional. The Ant Yapı family is celebrating its 30th anniversary and even as new members join they feel a part of the family and have a passion for working hard. We have always kept our word, with our aim to progress on the same path without compromising the high-quality we deliver. We have always worked together to reach our goals and with our enthusiasm we will continue forever.
OUR KEY TO SUCCESS IS THE EXECUTIVE BOARD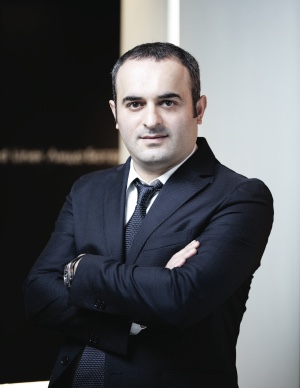 FAHRİ YILMAZ – Project Director
I started working on the Istanbul Antrium Residence project in 2006 and joined the Russian office a year later. In 2013 I worked for the project in Ukraine for a short time. There are both good and challenging aspects of living and working in Russia. Russia is a green country, there are many parks especially in Moscow where everyone can get some fresh air near their home, and Russia offers a wide range of social events. With these qualities, I enjoy living in Moscow, however Russia is a very cold country. For almost 6 months you cannot see the sun and you may even have to wear a coat during the summer season, which can sometimes be annoying. During the 15 years I have spent at Ant Yapı, we have encountered challenges such as the global world crisis in 2008, the sanctions faced by Turkish companies as a result of the Russian fighter aircraft crash in 2015, and most recently the Covid19 pandemic. We withstood the global financial crisis in 2008, and we were on the White List of companies that would not be subject to sanctions issued by Russia after the aircraft crisis in 2015. During this latest challenge of the pandemic, we have strictly followed the rules and decisions made by Russia, arranging the working conditions for our workers and staff accordingly.  There is no doubt we can rise to a challenge, we are used to difficult and demanding situations, we work in a cold country, doing our jobs at -20 °C without disrupting the schedules!
We analyzed the Russian market thoroughly
From the start we have observed and learned a lot about the market, and we have greatly improved our customer portfolio. I am confident in saying that when the border gates closed during this pandemic, we remained a strong company and we survived. In addition, we have started to develop our own investment projects, which will strengthen further our trustworthy reputation in the market. I believe our key to success is our Executive Board. I am delighted that I have spent 15 years under the roof of Ant Yapı, where I began working as a new graduate and inexperienced engineer. I congratulate the Ant Yapı family on their 30th anniversary.
ANT YAPI IS AN ACADEMY FOR THE SECTOR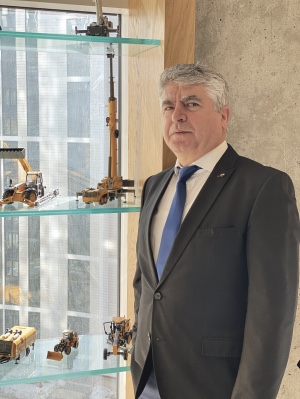 ERGUN ESEN – Purchasing, Logistics, Machine, Equipment Group Manager
When I graduated from university in 1993, my Russian adventure started with my employers. I feel very happy and fortunate to have had the opportunity to work in different cities and worksites in Russia. I am proud to be a member of this family since its beginning and I am grateful to my employers as they make me feel part of the family. I have been working as the Purchasing, Logistics, Machine, Equipment Group Manager since 2001. Ant Yapı is an established, trustworthy, and steadily growing brand because since the start every member of the family from the executives to the staff has been devoted to the work. The enthusiasm, excitement, and energy from the first day has never been lost. There is a real family bond among the employees, and we have a genuine family atmosphere here unlike any other company.
We have always aimed for the sky
Ant Yapı is a reliable brand in the world and likewise, in the Russian market we have an important role and are regarded as one of the most reputable companies. The most important reason for gaining trust is that we deliver every project on time and without compromising high quality, whatever it costs. We have always aimed for the sky and undertaken projects that are often regarded as too challenging by other companies. One of the best parts of Ant Yapı is that it hires young people such as newly graduated engineers and technicians, and it trains them like an academy both for its own organization and for the construction market. Employees stick together tightly and support each other like family members, and everyone educates their staff, which prevents problems arising. On the occasion of the 30th anniversary, I wish the whole Ant Yapı family a long-life, with that continued energy and excitement of the first day.
ANT YAPI: A PIONEER COMPANY IN RUSSIA
Operating in Russia with Stellar, Antteq, and Ant Development companies, Ant Yapı, with its 30 years of experience, carries out projects that will make a difference in the construction, tourism and service sectors while continuing to improve, develop and grow. Teams formed by the combination of experts from their various fields research contemporary developments, follow trends, use the best modern technologies, and the best materials in design and architecture.
SOME OF OUR PROJECTS IN RUSSIA
POKLONNAYA 9: Poklonnaya-9 designed over an area of 115,000 square meters in Moscow, has 521 apartments with three different designs "industrial", "modern elegant" and "ageless classic". All the Poklonnaya 9 apartments have panoramic windows with breath-taking views overlooking the Park Pobedy, Moscow city, Kutuzovsky Prospekt, and Moscow State University. Apartment owners have 24-hour access to all the services and infrastructure at Poklonnaya 9, including a panoramic swimming pool, healthy life center, Spa, public working areas, restaurants, café-pubs with a summer terrace, and shopping.
BVLGARI HOTEL & RESIDENCES: Bvlgari Hotel Moscow is being constructed in the center of Moscow, with a planned opening in 2022. Bulgari Hotel Moscow will be the seventh Bvlgari Hotel in the world, after Bvlgari Group hotels in Milan, Bali, London, Beijing, Dubai, and Shanghai. Bvlgari Hotel Moscow is in a prime location in one of the most prestigious areas in the city. Located just 300 meters from the Kremlin and Red Square, the richly furnished hotel spans an entire city block and will redefine the fabric of Moscow's historic district.
CAPITAL TOWERS: A first class housing project near the Moskva River. Capital Towers is a project we carried out in Moscow with a design adhering to a minimalist lifestyle and establishing a connection between modern technology and a natural balance. This lifestyle complex located between the Moskva River and the historical Krasnopresnenskaya Park which opened in 1932, consists of 3 towers, two of which have 65 floors and one has 61 floors. It contains multifunctional spaces such as residences, offices, cafes, restaurants, and gyms.
SOHO + NOHO APARTMENTS: Soho+Noho consists of two buildings each with 20 floors. One of its investors is Antteq which is a group company of Ant Yapı. There are 354 apartments in two buildings. Soho+Noho is a project awarded "Best of the Year" in the best building category, in the commercial class at the Urban Awards, given for specific achievements in the real estate market for urban housing.
CAPITAL CITY: Capital City (Moscow and St. Petersburg Towers), which was awarded the title of the highest building in Europe with 305 meters in 2009, establishes a bond between modern technology and a natural balance. The multifunctional complex consists of 450 apartments in 66 and 76 floor blocks.
VICTORY PARK RESIDENCES: Victory Park Residences residential complex which is located just a 1-minute walk from the legendary Victory Park has a private picturesque park, a sports field, and an area for yoga-meditation as well as the Victory Kids kindergarten. The Victory Gallery section offers a complete social life in a single center, and includes shops, restaurants, spas and beauty salons, ocean aquarium, cinema, and other entertainments.
FILI PARK ELIT RESIDENCE: Fili Park, which is among our projects with an excellent location and architecture has 19 floors and 124 apartments. Fili Park offers you elegant architectural design, high-quality luxury interior, panoramic windows and luxury terraces with breath-taking views and the building is well-planned.
CHERYY ORCHARD RESIDENCE: Cherry Orchard Residence named after Chekhov's well-known play 'The Cherry Orchard', has a complex design with 8 buildings. The project, completely managed by us, has various block types and green areas.
CAPITAL HILLS RESIDENCE: Capital Hill Residence was designed by Zaha Hadid who is the only woman to have won The Pritzker Architecture Prize, Nobel Prize of Architecture, in 2004. The two main parts of Capital Hill Residence are combined together with three aerodynamic blocks. Bedrooms with a spacious terrace seem as if it is floating on trees.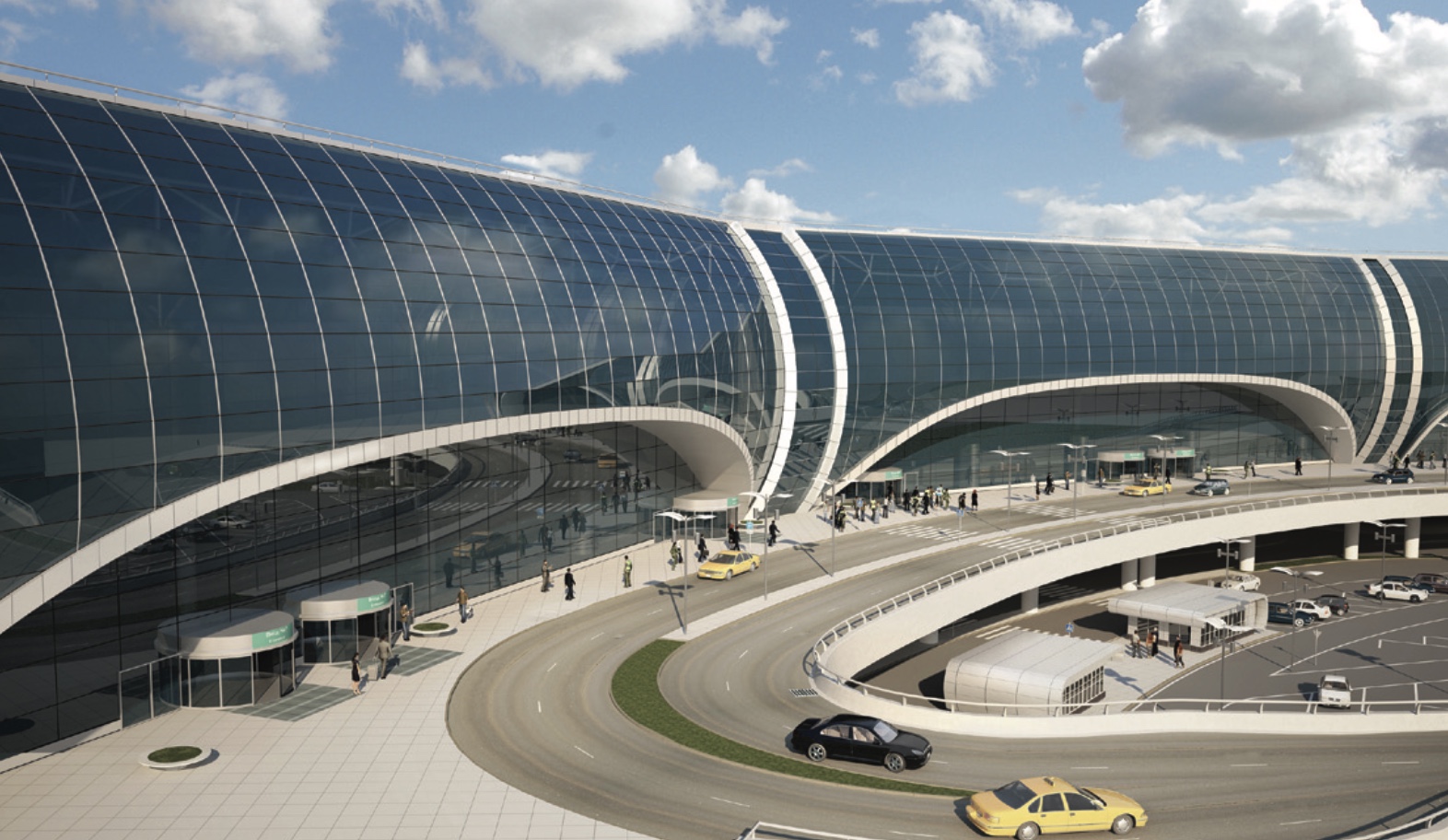 DOMODEDOVO AIRPORT: Domodedovo Airport, our highest-priced contract in Russia, handles 35 percent of the air-traffic in Moscow and is the only private airport in the country. According to 2017 data, Domodedovo is the second busiest airport in Russia with more than 30 million passengers. The airport located in the south of Moscow is the first airport we constructed in Russia.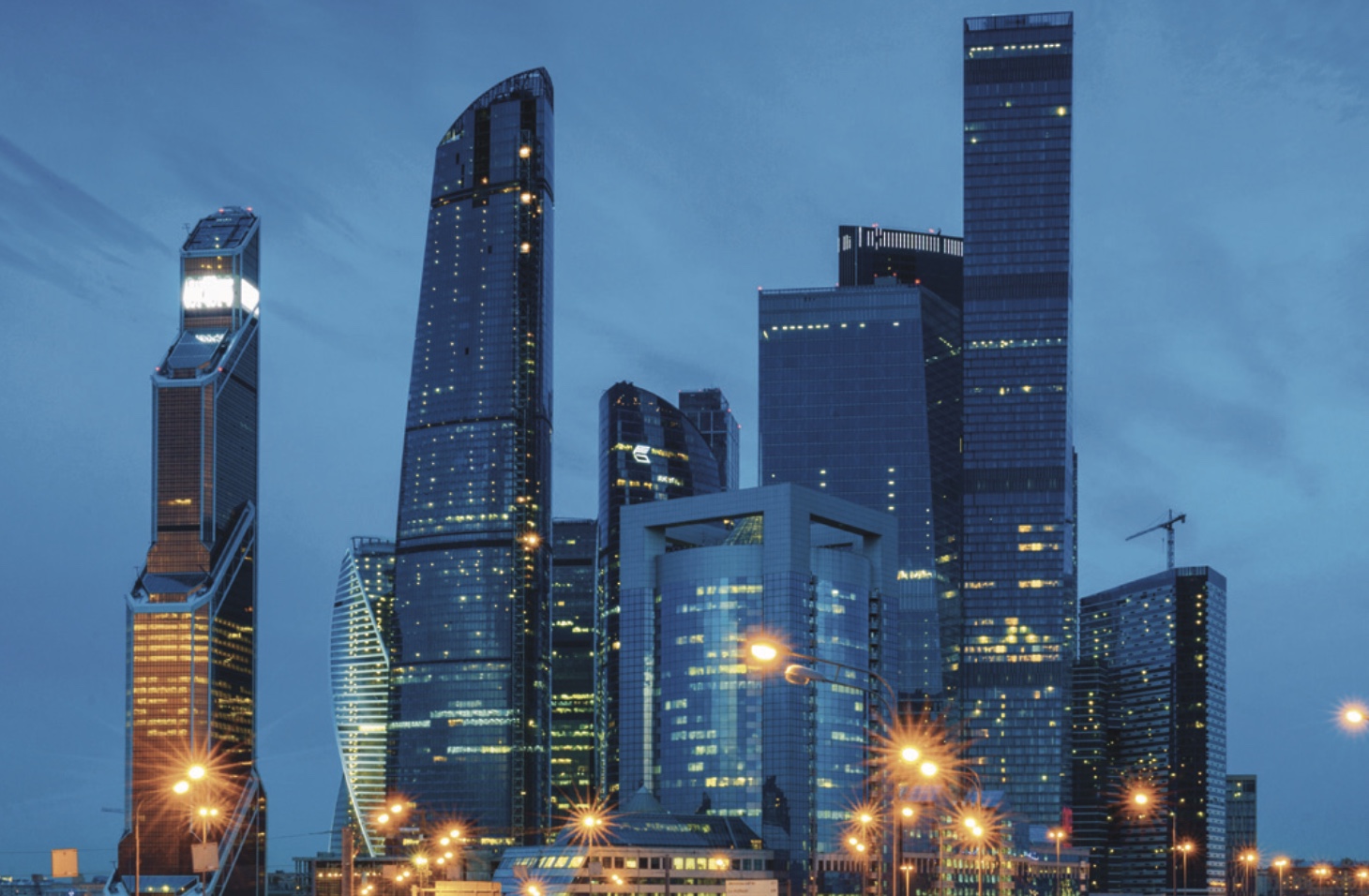 OKO TOWERS: OKO Towers which is the highest building in Europe attracts attention with its two towers, one with a height of 352 meters and 85 floors and the other with a height of 236 meters and 49 floors. The towers have a total area of 290,000 square meters, 132,500 square meters of which are used for offices, 42,800 square meters for the hotel, and 83,700 square meters for residences.
THE COMPLETED AND ONGOING PROJECTS IN RUSSIA
Action 44, Arcus III Business Center, Capital City, Capital Hill, Capital Towers, Cherry Orchard, Ibis Hotel Moskova, Federation Towers Moscow City, IQ Quarter Moscow City, OKO Towers, Olympia Park, One Trinity Place, Rechnoy, Tolmachevo Airport, White Garden, Afi Square, AFI2B, Mirny Airport, Hill 8, House on Tishinka, Reka, Paveletskaya Plaza, ZHK 'White Khamovniki', Sochi Olympic Village, Filigrad-2, Filipark, Golden Island, Mayak, Demodedovo Airport, Hampton by Hilton, Bvlgari Hotel & Residences Moscow, Radisson Hotel, Yasniy Life Complex, YE'S Botanicheskiy Sad Apart Otel, Kinocenter, Grand Tower, ZHK Medniy, ZHK Vesterdam, ZHK Vrubelya 4, ZHKA Hide, Alia Residences, Nebo Residences, MEDSI Medical Center, Victory Park Residences, Soho+Noho, Poklonnaya-9, Urea Production Reactor Renovation Construction, Ammonium Sulphate Production Plant.