The pandemic restrictions have been challenging for those who, at every opportunity, love to discover new places, and many of these travel enthusiasts are still hesitant about traveling. However, if you are one of the millions of "seat travellers" who love to explore, but do not want to take any risks right now, we have listed digital routes that you can travel safely to.
According to a survey by the international consulting firm KPMG, three out of five people in the world still do not feel ready to travel, many countries' borders are in fact still closed, and those who still travel require quarantine or testing. Of course, this situation cannot easily deter a true travel enthusiast who will find a way to continue to explore, and a study of 70,000 people from 12 countries shows that "seat travels" will remain popular. Nowadays, we can go anywhere in the world with interactive trips, virtual experiences, and digital tours whenever we want. Whether you're into art, horror, or extreme sports, you will indeed find a tour for yourself on this list.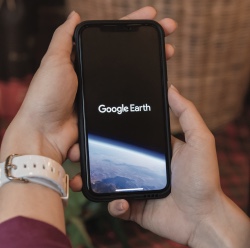 1- World tour in 80 minutes
You can go from Aruba to Hong Kong and then to Istanbul in seconds with a street view on Google Earth. It is possible to walk the Great Wall of China, watch the sunset at Stonehenge, gaze at the northern lights in Alaska, and see Tetiaroa, Marlon Brando's island in French Polynesia, all with 360-degree tours prepared by the tourism offices of the countries. You can also explore Turkey on webcams, the Istanbul Metropolitan Municipality's "Watch Istanbul" website, and many other municipalities share city camera images. WindowSnap also allows you to view the city from a window in the corner of the world.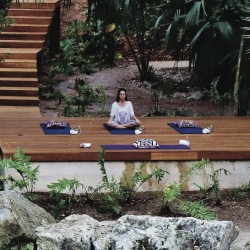 2- Interactive experiences
There are also options for those who do not want to travel city to city, street to street on a holiday, but to enjoy the day calmly at their hotel with cooking workshops from chefs, cocktail recipes, live yoga classes, and hotel tours. For example, the Jamaica Inn Hotel in Ocho Rios broadcasts cooking, yoga, and live music. Chablé Hotels in Mexico broadcast live lectures from their health centre. If you're looking for a more personalized experience, 20-year-old tour guide Tracy Turberfield takes you on a boat departing from a port in the Caribbean, with cameras, allowing you to watch cooking of the local cuisine and the sunset in Antigua. For online experiences such as making tacos with a chef in Mexico City or checking out street art across Buenos Aires visit Airbnb Experiences website.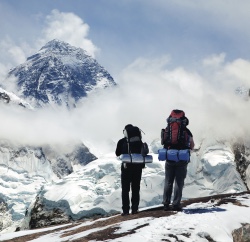 3- For those who love excitement
Do you want to scuba dive one of the most famous shipwrecks, the Titanic, or do you want to cross Amsterdam by bike? Online tours make not only culture seekers but also thrill-seekers happy. Moreover, you don't need to be trained or take any risks. You can explore the interiors of shipwrecks on YouTube, hiking trails in the Grand Canyon with Google Street View, and Everest with Google Maps. It is not difficult to listen to the sounds of Niagara Falls, go on safari in Kenya, swim with dolphins in the ocean, and visit national parks. Traveling through Japan, Norway, Peru, Montenegro, the USA, and the UK by virtual train is both different and exciting.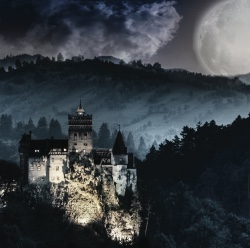 4- A visit to the cemetery at night
If extreme sports are not enough for you when it comes to excitement, if you are always chasing a chilling experience, how about visiting Bran Castle in Romania, where Bram Stoker was inspired for "Dracula's home"? You can take a stroll in the corridors and rooms of the chateau built in the 14th century. That not scary enough for you? Then, among your options are the abandoned facility of Chernobyl, the skull-studded catacombs of Paris, the "haunted" houses in Japan, the Lafayette Cemetery in New Orleans, and the Pennhurst Mental Hospital in Pennsylvania. Just type in the search engine where you want to explore, and the virtual tour will appear.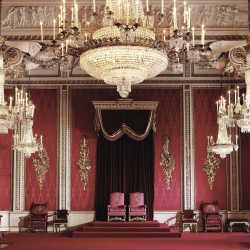 5-Travel for art
Museums have held virtual exhibitions before, but many museums have now been "digitalized" since the pandemic began. Maybe you already had the opportunity to visit famous museums such as the Louvre in Paris, the British Museum in London, and the Metropolitan Museum of Art in New York, but if not, now is the time. Take a look at Google Art & Culture and wander the corridors of the Erarta in St Petersburg, the Munch Museum in Oslo, the MOCA in Bangkok and do not forget to include famous palaces and castles, on your list of places to see.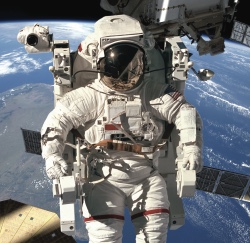 6-If the world is not enough, go into space
NASA has amazing virtual tours. It is free to visit NASA, and experience the James Webb Space Telescope, the most powerful space telescope ever built, and walk around the laboratory. In addition, NASA's virtual stratosphere tour, a movie prepared in ultra-HD with images taken from Apollo13 gives you a tour of the moon, 360-degree photos show the inside of the International Space Station at Google Art & Culture and watch the world from the International Space Station. It is very impressive, and highly recommended.
7-See Rome and Paris by plane, without taking off
If you say, "traveling the world from home is not enough," look at the kind of services airline companies are offering. When Qantas, one of Australia's largest airline companies, announced a seven-hour round trip flight from Sydney, the tickets in the range of $575 to $2,765 were sold out within 10 minutes. In Japan, First Airlines organizes 'virtual reality flights' to destinations such as New York, Rome, and Paris: You board a plane, eat your aircraft food, and watch the city you want to see 'from the sky.'
Not flying, but for those who miss airplane meals, Taiwanese EVA airlines offer passengers the menu of three Michelin-starred chef Motoke Nakamura, while Royal Brunei Airline offers a "dine & fly" service. The Swiss-based catering company Gate Gourmet has launched its airplane menus online in Australia, you can purchase it, heat it in the microwave and eat it at home. Air Asia in Malaysia has started to sell its menus in a shopping mall. What other unusual services will aviation companies come up with next?