In this new issue of our magazine, we welcome a very special neighbor of ours again: Nuray Marçak, Chairwoman of the Board of Directors of TAMEV, (Toplumsal Açlıkla Mücadele ve Eğitim Derneği), who resides in Anthaven. Thanks to the interview we had, we both got to know her better and talked about TAMEV's activities.
ERHAN SEYİS
Ms. Marçak, can we first get to know you as a friend of Ant Yapı?
I was born in Istanbul in 1960 and I am a married mother of two boys. I started my work life in our family businesses at a young age. I continued to work with my husband in the group companies that we founded and operated in different sectors. I received training in areas such as sales, marketing, and brand management, but volunteering is a way of life for me. I participated in many associations and foundations and brought this awareness into every area of my life. For example, I served as the President of the Lions, an international non-governmental organization and my volunteering journey continues with 'Toplumsal Açlıkla Mücadele ve Eğitim Derneği', which I am honored to be the founding President of.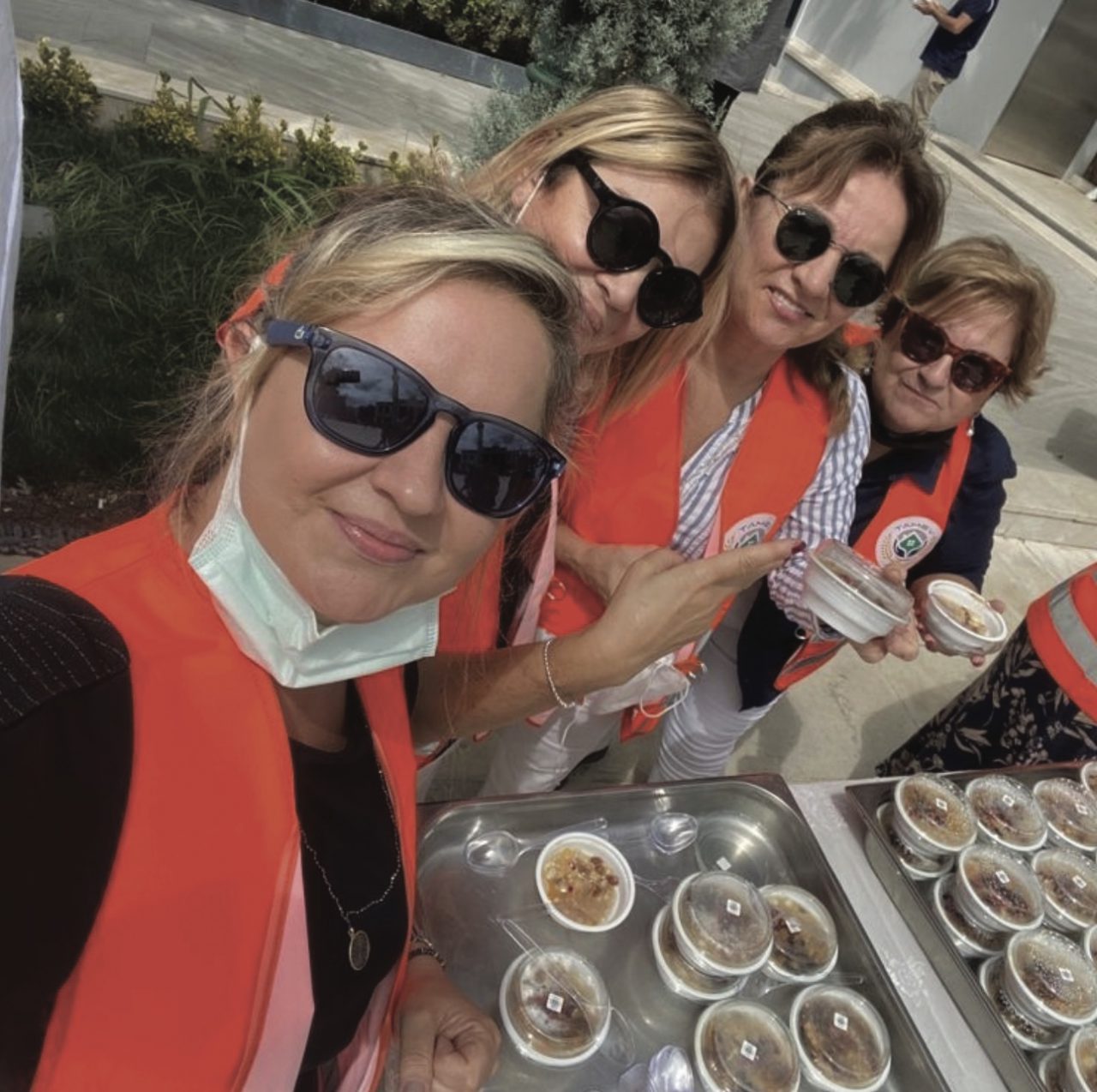 Do you have any hobbies? Do you work out or like to travel?
I guess it would be an excuse if I said I didn't have a lot of time for hobbies. I am very involved in social life, if I were to say the things I enjoy the most they would be: cooking, swimming and traveling… I love traveling, getting to know different cultures, seeing different places. We especially enjoy cruises as a family. They say, 'The traveler travels not to get somewhere, but to explore'.
My volunteering journey continues with 'Toplumsal Açlıkla Mücadele ve Eğitim Derneği'.
Shall we hear TAMEV's founding story from you?
We set out to establish a non-governmental organization by determining our principles and goals with a group of community volunteer friends, in line with the needs of our people, believing that "The world needs some goodness". We all have the same goal, the same path, the same principles, and the same expectations. In this process, in understanding what our country is going through, we started to work on the establishment, with the idea that we are needed. In December 2020, when COVID-19 peaked, we launched our association without waiting for the conditions to improve.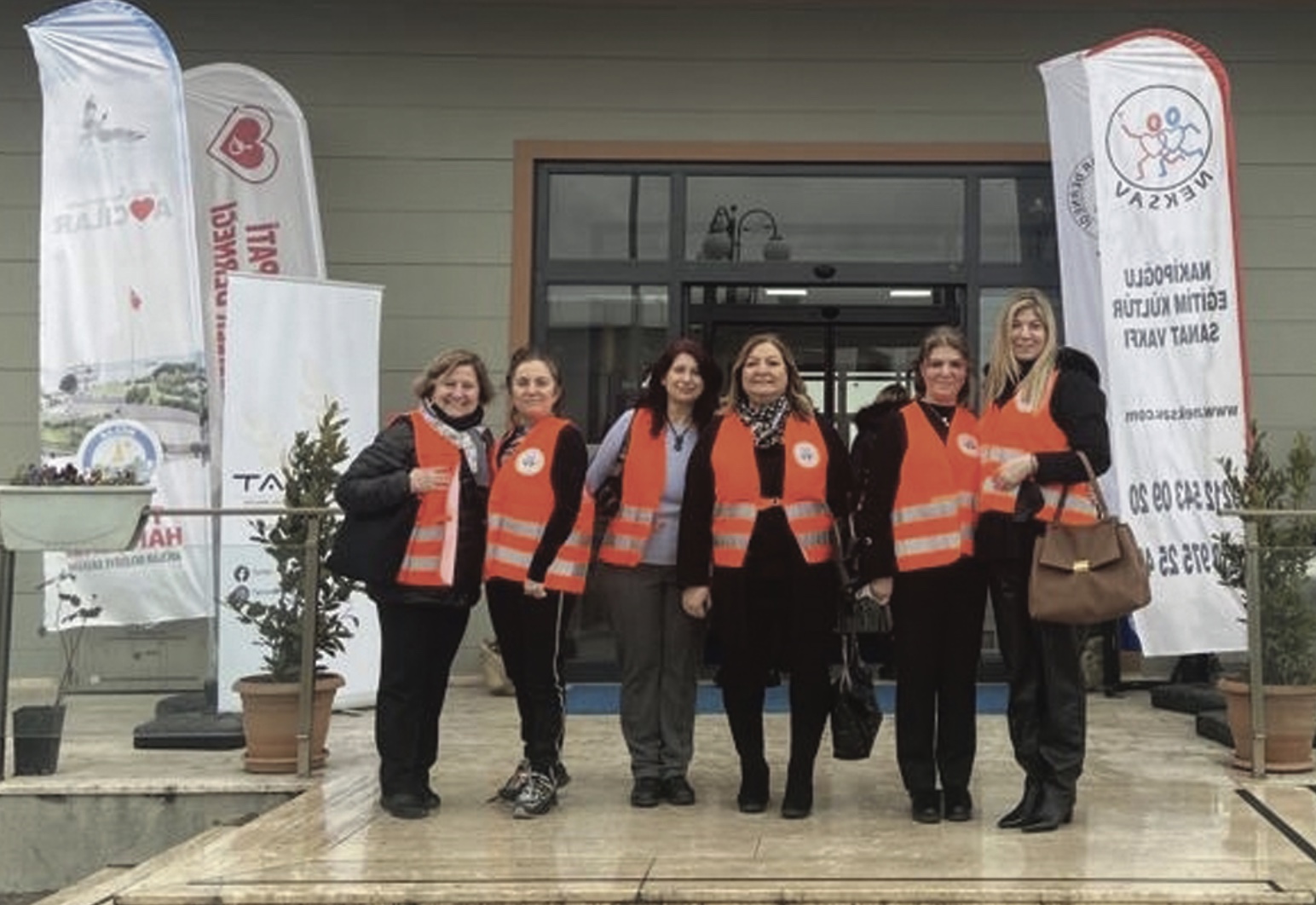 How many people do you have in your team, who can participate? How does your system work?
We, 13 friends, set out as Founding Members and in a short time, despite all the negative conditions we went through, we are now a family of around 100 people. We have a great group of 75 volunteers who work with dedication. We also have volunteers and supporters in our Anthaven neighbors. Our working principle is to reach out to those with real needs identified by the authorities. Our priority is disabled people, disabled athletes, babies, orphans, elderly people, those who have lost their jobs, students… and we want to reach more people through information, raising awareness and education activities.
How does one become a volunteer in your association?
Our door is open to anyone who has a sense of goodness in their hearts as a volunteer. Anyone who wishes to work with us for good, following Atatürk's principles and revolutions without expecting anything in return, can join us voluntarily by filling out the form on our website. One can volunteer on: Promotion, communication; support and donation; organizations, events; social responsibility projects. To volunteer, you can contact us through the following link: https://www.tamev.org.tr/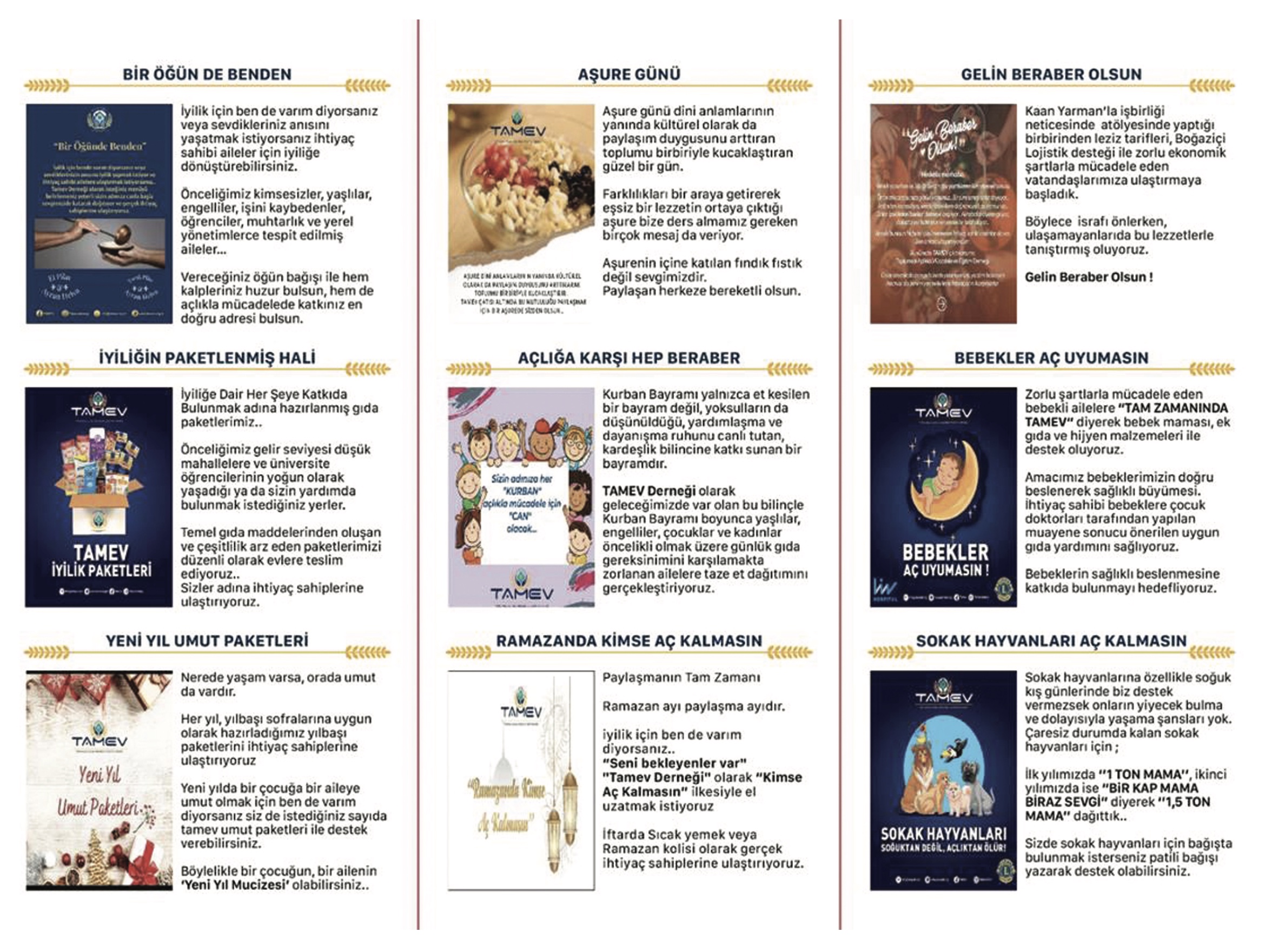 What has TAMEV done so far?
It would not be an exaggeration to say that we have accomplished a lot in a short time. When there was a curfew due to the coronavirus, we arranged special permits and my volunteer friends handed out hot meals, provisions, and baby formulas door-to-door throughout Ramadan. We didn't forget the stray animals either. Let me list some of the projects we have done. We distributed hot meals to orphans, the elderly, the disabled, those who lost their jobs, students and families determined by the local administrations with our project "One meal is on me". We support families with babies who are struggling with difficult conditions by feeding them properly, with baby formulas, supplementary food, and providing hygiene materials in order for babies to grow up healthy. We distribute nearly half a ton of meat every holiday to families who have difficulty in meeting their daily food needs, especially the elderly, disabled, children and orphans. We distributed one ton of food in our first year and one and half tons in our second year for stray animals. Every year, we deliver the New Year packages prepared in accordance with the New Year programs, to those in need. We regularly deliver our diverse packages of basic food items to homes in low-income neighborhoods and neighborhoods where university students mostly live. When schools opened, we said, 'No child should be left without bags' and distributed bags to many children both in Istanbul and in the Southeast provinces.
We distributed 1 ton of food in our first year and 1.5 tons in our second year for stray animals.
As on your website, you say that one in nine people in the world is starving. What do you think can be done to reduce this figure?
States should spend more money and give more attention to feeding their citizens. Food waste must be stopped. Hungry families should be given food aid and awareness should be raised about hunger. Production, agriculture, and food banking should be supported… a food bank, a non-governmental organization that collects, sorts, stores and distributes donated food, clothing, cleaning, and hygiene products should be formed.  Established in 2015 in Türkiye, a social initiative called 'Fazla Gıda' produces solutions to reduce food waste in the food supply chain by 50 percent by 2030, in line with its ending hunger goal. Fazla Gıda, one of the initiatives selected for Accelerate 2030 Acceleration Program supported by the United Nations Development Program (UNDP), produces solutions with its technology infrastructure in the fight against food waste and hunger not only in Türkiye but also around the world. TAMEV contributes to their work too.
Waste is a very serious problem here. What would you like to say to the people here about waste?
Every year, 1 billion 300 million tons of food are wasted. Enough food goes to waste to feed four times as many starving people every year! This situation, which results in a serious waste of resources in terms of labor, time, and money, can be prevented with just small measures. For example, by sticking to our shopping list, buying only what we need, and evaluating leftovers.
Enough food goes to waste to feed four times as many starving people every year!
Let's talk about life in Anthaven too. How would you describe life here? What are the advantages?
It's impossible not to fall under the spell of Aspat Bay. My husband and I wanted our children and hopefully grandchildren to live in this beautiful bay, and quickly we decided to buy a house for both of our sons. During the summer we usually try to stay in Bodrum, as this place has a beautiful historical texture. In addition to this texture, the facilities, which are like a festival in itself with its entertainment opportunities from art to sports, and of course its magnificent sea. It's a great advantage to have it all together in one place.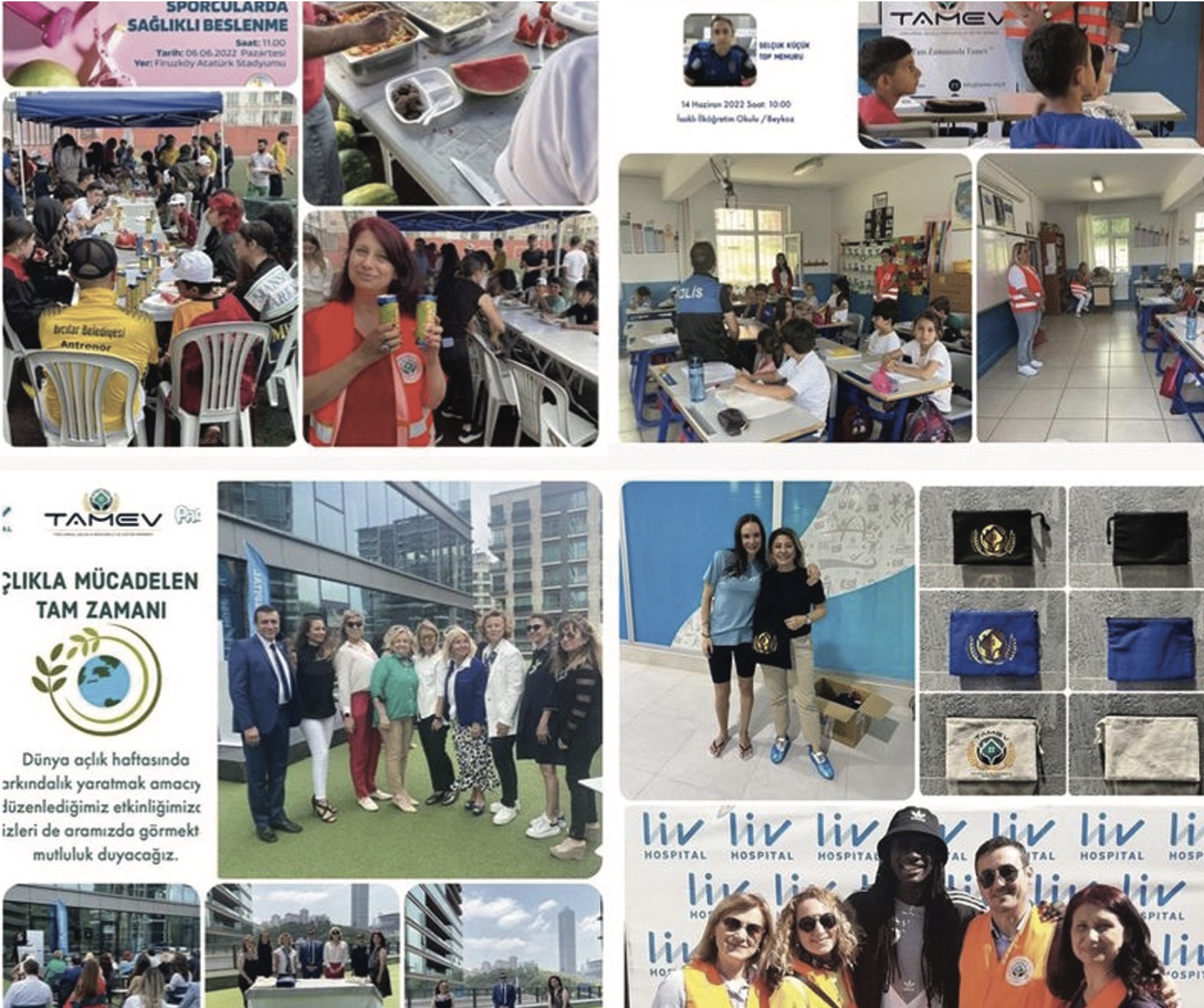 We have a lot of friends waiting for the second stage of Anthaven. We are also informed through notifications from time to time about other projects. Dear Mehmet Okay always says "While producing quality housing for our friends who we see as members of our family, we try to ensure that they have a perfect life, we sell neighborhoods, not houses." And meticulously, he sees everyone one by one. In the environment we live in, trust, peace and neighborhood are important. Especially in summer locations, we share common areas and become a big family. Ernest Renan said: "I would not trade the nobility of sharing for the ugliness of selfishness". Love is the only thing that grows when you share it. May the love in our hearts never end. May friendship and love never diminish in Anthaven, in our paradise bay.