Hadi Balık is one of Anthaven's flavor stops. Behind the restaurant, which was established in 2020, is the quality Olivka Fish Farm, which exports fish to Europe. We got to know Anıl Toroslu a little better, one of the founders of Hadi Balık, who lays the table with fresh fish.
Could you tell us a little about yourself and your family so that Ant Yapı friends and neighbors can get to know you? When and where were you born, and in which field did you study? What are your personal tastes, hobbies etc.?
I was born in 1967 in Ankara. I spent my childhood in Bahçelievler and youth in Çankaya. I graduated from Çankaya High School and Ankara University American Culture and Literature Department. I played basketball for Ted Ankara Koleji and ODTÜ. I started my career in the refreshments sector in 1989 at the food&beverage facilities of Monacus Monacus in Yalıkavak, Bodrum. Following that, between 1995 and 2005, I ran a seafood restaurant called 'Üç Kalyon' in Ankara, where diplomats and government officials were regulars. Then, after five-years international experience in Dubai, I came back Istanbul and took charge as the General Manager of a restaurant group that went through a restructuring process. Some of the brands that we managed during this period were Topaz Gümüşsuyu, Colonie Karaköy, Blue Topaz Reina, Escale Kanyon, Rana Meyhane, Firuze İKSV, Pandeli Mısır Çarşısı, Monkey İKSV Roof, Ringa Kuruçeşme. It was a period when I had the opportunity to work with many amazing local and foreign chefs.
Music has always been at the center of my life. For the last 25 years, I have taken part at many venues and events as a DJ. I was also the music director for all the brands that I managed. As a jury member in DJ competitions, we also brought out a world champion from Türkiye.
I have many national and international wine certificates, including Wine & Spirit Education Trust Academy 2nd Level certificate, which I received in England. This certificate is respected and valid all over the world. Thanks to this knowledge, we won the 'Wine Spectator' – Best of Award of Excellence for the first time in Türkiye for the cellars of our restaurants we operate in Istanbul.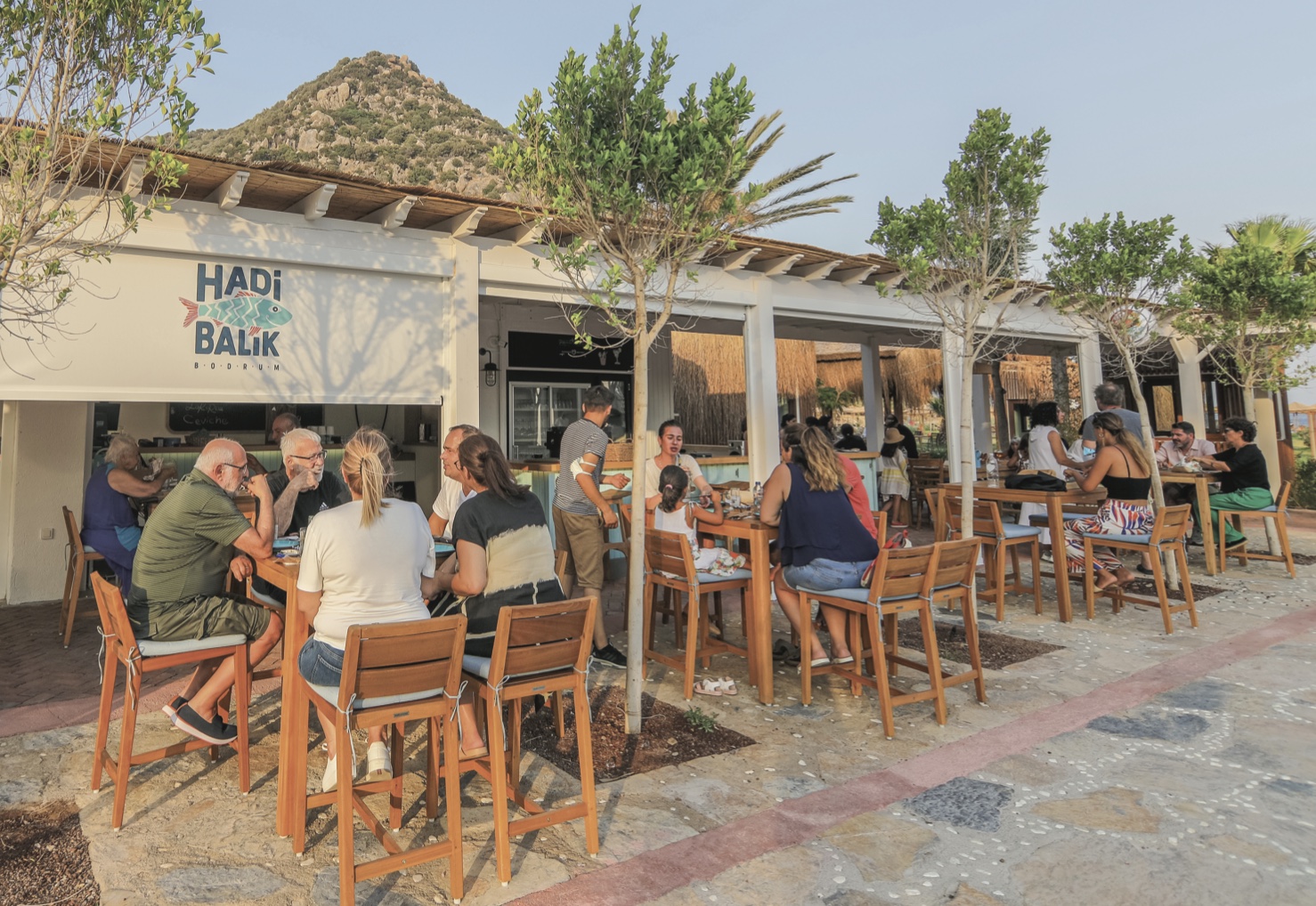 When and how did you establish Hadi Balık? Where is it?  
Hadi Balık Bodrum is actually an establishment that was founded in Bodrum quite a long time ago and has been operating for many years. We decided to bring Hadi Balık Bistro to life at the beginning of 2020, at a time when the pandemic hit our lives hard.
Our goal was to enable the people of our country to access fresh fish with ethical methods and fair prices.
Our brand's goal is "to make everyone love fish for the well-being and health of the people". We achieved the Hadi Balık Delivery a service to deliver fresh and healthy fish to those in large cities, at the very beginning and during the most difficult days of the pandemic and we delivered fish to the people who could not leave their homes. Here is the story of Hadi Balık Bistro, it took off and grew with the support of the customers who appreciated our fresh fish delivery service to their homes.
We worked meticulously on the concept and the menu for a long time. Our first branch and 'apple of our eye' is located in Anthaven, it will celebrate its first anniversary soon. Our second branch of Hadi Balık started its operations in the center of Bodrum, in the Food Bazaar last September. Such a Mercato shop, is an oasis, an escape among traditional taverns, fresh fish sections and greengrocers. Another feature of this branch is that it provides service throughout the year.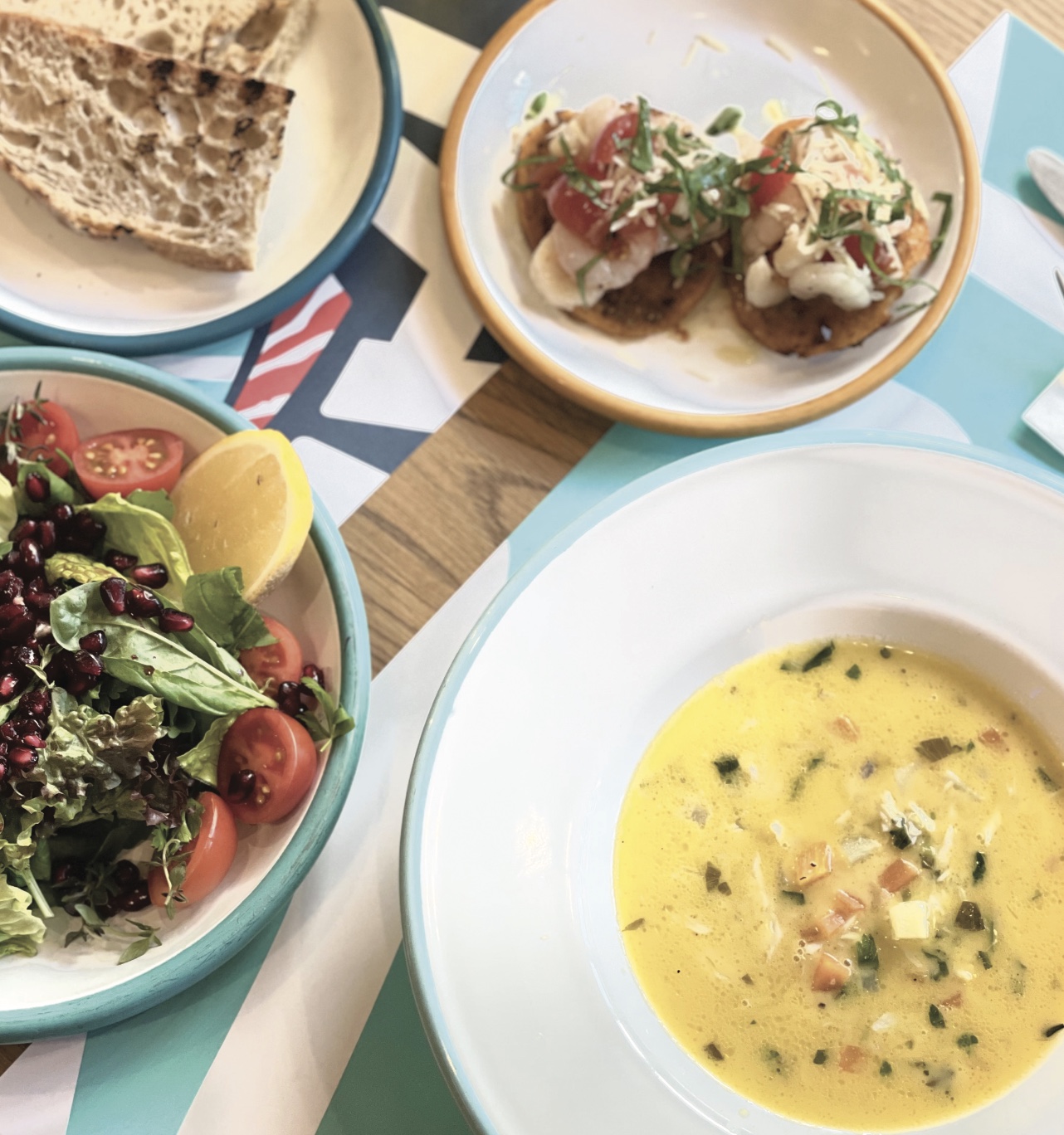 Hadi Balık Bistro in Anthaven is a unique place. How was this place created? What makes it different?
Anthaven is a very special place both in terms of its architectural design and its location, it is unique in Bodrum. We will see that it will be talked about much more especially during the upcoming summer season.  Anthaven was very suitable for us, it was the right spot as it is a place that is in harmony with its surroundings and in a wonderful natural way distanced from the hustle and bustle.
In our opinion, the biggest difference of Hadi Balık is its surprising structure that offers you a lot when you least expect, and that it does this with an extremely ethical and fair approach. In addition to creating a sense of intimacy and reality, there is something here that attracts everyone individually. It is a place where young people drink our special cocktails and dance all night long, one can also enjoy a seaside cocktail in the afternoon. We offer the comfort of lunch, the elegance of dinner and after-dinner entertainment.
There is a question we DJs are always asked: "Is there any popular music that three generations of a family can all listen to and enjoy? The answer is always the same, ABBA. We are a bit like ABBA, everyone can find something to enjoy for themselves.
We also need to place particular focus on the Hadi Balık staff. We carefully brought together our very special and experienced colleagues, each of whom is an expert in their profession; and a wonderful harmony and family emerged, which is not always possible to create. Each of them owns the shop, this is one of our greatest strengths.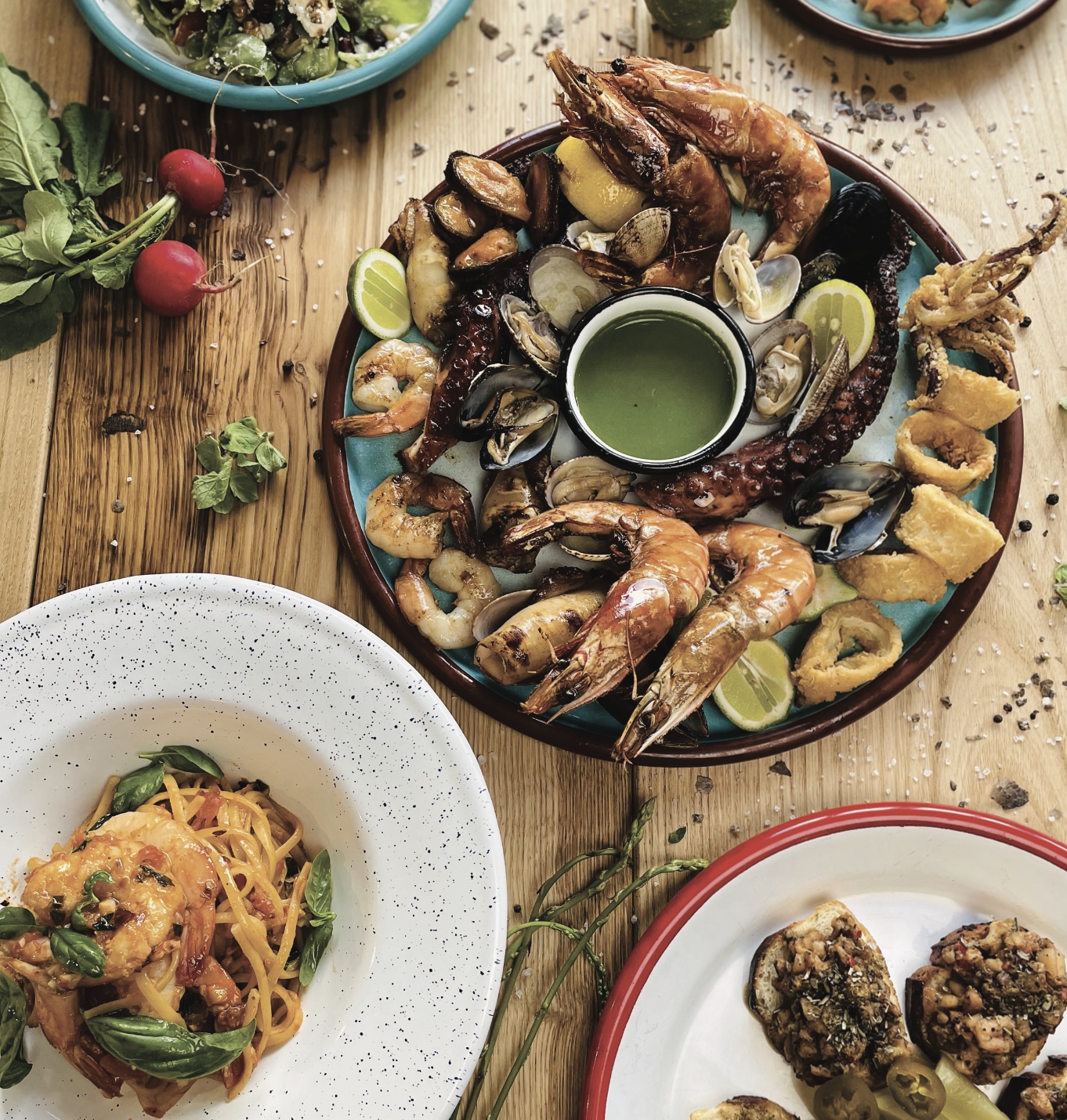 There are very special flavors on the menu. Can you tell us a little about the most original flavors, and the kind of flavors people can't find anywhere else?
We have a really creative, delicious and fun menu and we keep it dynamic by making frequent changes. The golden rule is: Nothing on the menu will be on the menu just to fill in the blanks, it must be delicious. You can have a Grilled Fish Sandwich, which you cannot taste even in Eminönü, or you can have 'Orzo', a traditional Greek Risotto adaptation that you may not have heard of before. Or you can start with crispy tempuras and experience a feast of flavors with Fishly meatballs, the seafood version of stuffed meatballs. Another time, you can taste Sea Bass with Milk & Butter, prepared with a 120-year-old recipe from a famous Istanbul Levantine artisan restaurant. Fava made with Gambilya collected from the markets of Bodrum villages, sour caramelized leek made with fresh leeks are offered as healthy light flavors.
Our first branch and 'apple of our eye' is located in Anthaven, it will celebrate its first anniversary soon.
The Bistro has a nice atmosphere. When you are here you feel yourself in a natural environment, but at the same time, it is comfortable and stylish. What did you do and what did you pay attention to while preparing the decoration and the ambiance?
At this point, one of the most important issues is the special location that Ant Yapı partners chose for us, the area they created out of nothing, and I would like to thank them once again for their trust. There was a need for a design that would adapt to the magnificent nature and architectural structure we live in, and that would not disturb it, and functionality that would meet our needs. At this point, very experienced and competent Spanish architectural office Lagranja and Architect Selin Ataman stepped in, and we were very satisfied with the result.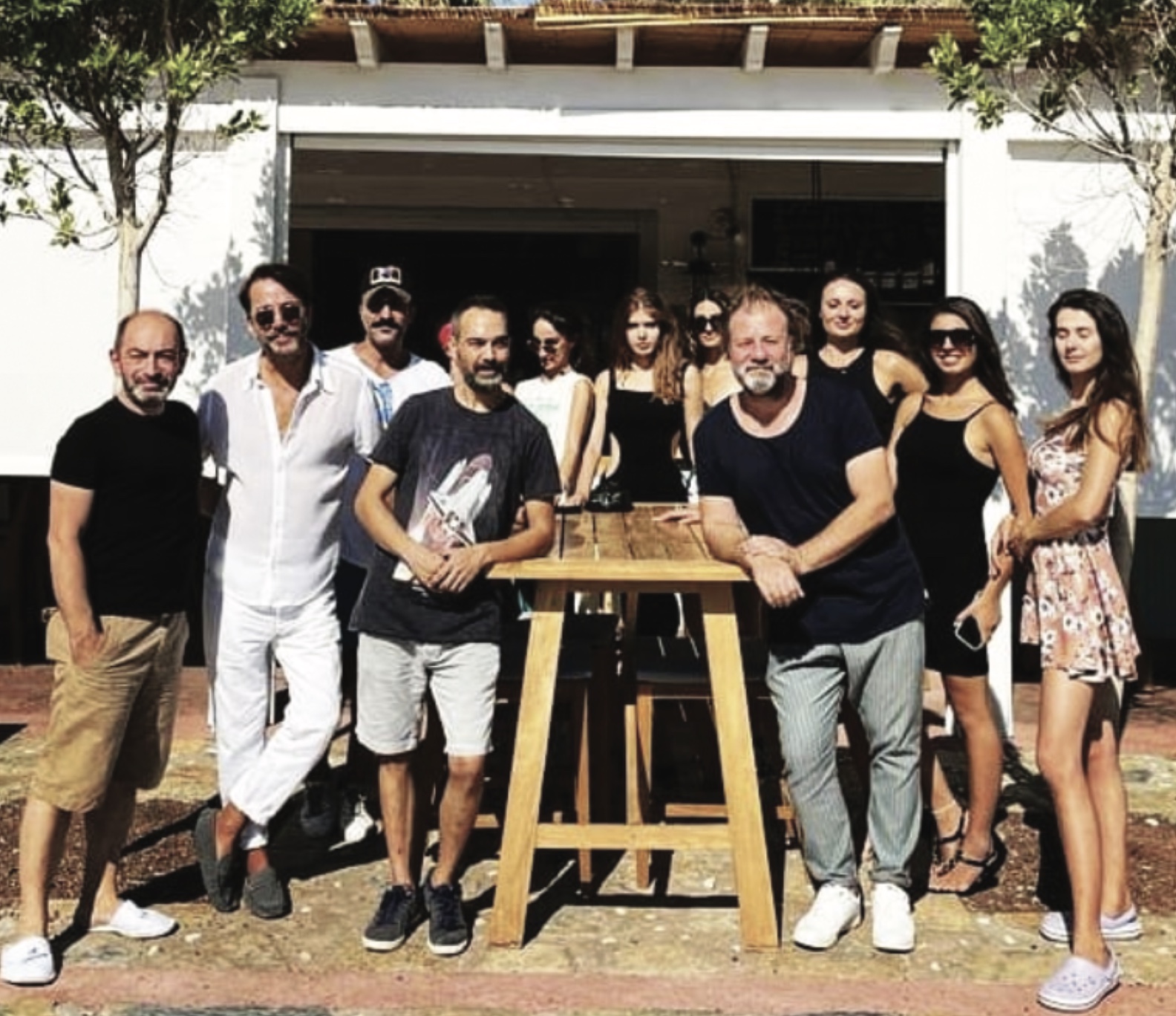 Whom can we see at Hadi Balık Bistro?
You can see gastronomy enthusiasts, those who want to combine traditional with innovation, explorer spirits, those who want to listen to good music, those who want to socialize with their pets, the young people, those who feel young, those who love cocktails, those who want to experience unfamiliar interpretations of seafood, those who miss a boutique wine cellar…
Anthaven was very suitable for us, it was the right spot for a place that is in harmony with its surroundings and in a wonderful natural way distanced from the hustle and bustle.
How was your experience collaborating with a well-established organization like Ant Yapı? How is it to be serving in Anthaven, what advantages does it have?
Ant Yapı is a very rooted, experienced, and well-organized institution. We started to feel this from the moment we laid the first brick, they were always with us from the construction phase to the last moment so that we could do our job completely and flawlessly. At this point, it is absolutely necessary to mention the management team; the superintendents of the facility, the port management, the security team and the technical staff are the best in this business, professionals, and it is a great pleasure to work with them in Anthaven.
We are a bit like ABBA, everyone can find something to enjoy for themselves in Hadi Balık.