30 years ago, we took an oath. We have achieved great success with strong and confident steps; we became the 57th largest construction company in the world. We pioneered the 'best' and 'first's at home and abroad. In the 30th anniversary of our company's establishment, we published the book 'PLACES WITH HIGH EQ' in which we tell our success story, mission, values, and goals.
On December 13, 1991, together with Kadir Tokman, Mehmet Okay, Hasan Yılmaz and Cengiz Karaduman, we took an oath that we would continue to walk on the path opened by our great leader Atatürk, towards the goal he set. The book is the story of how we rose to be ranked 57th of the largest construction companies in the world, and of the faith, perseverance, friendship, trust, and loyalty we have following this oath.
The Co-Chairman Mehmet Okay said in the preface of the book, "We built Turkey's first twin towers, our buildings have risen on the most prestigious streets of England, and The Crown Building, one of the iconic projects in the USA, is being restored by Ant Yapı today. We have worked like ants in Turkey, Russia, England, the USA, and the Turkic Republics, with our 18 thousand colleagues and a construction area exceeding 10 million square meters. Working like an 'ant', has led us to our 30th anniversary.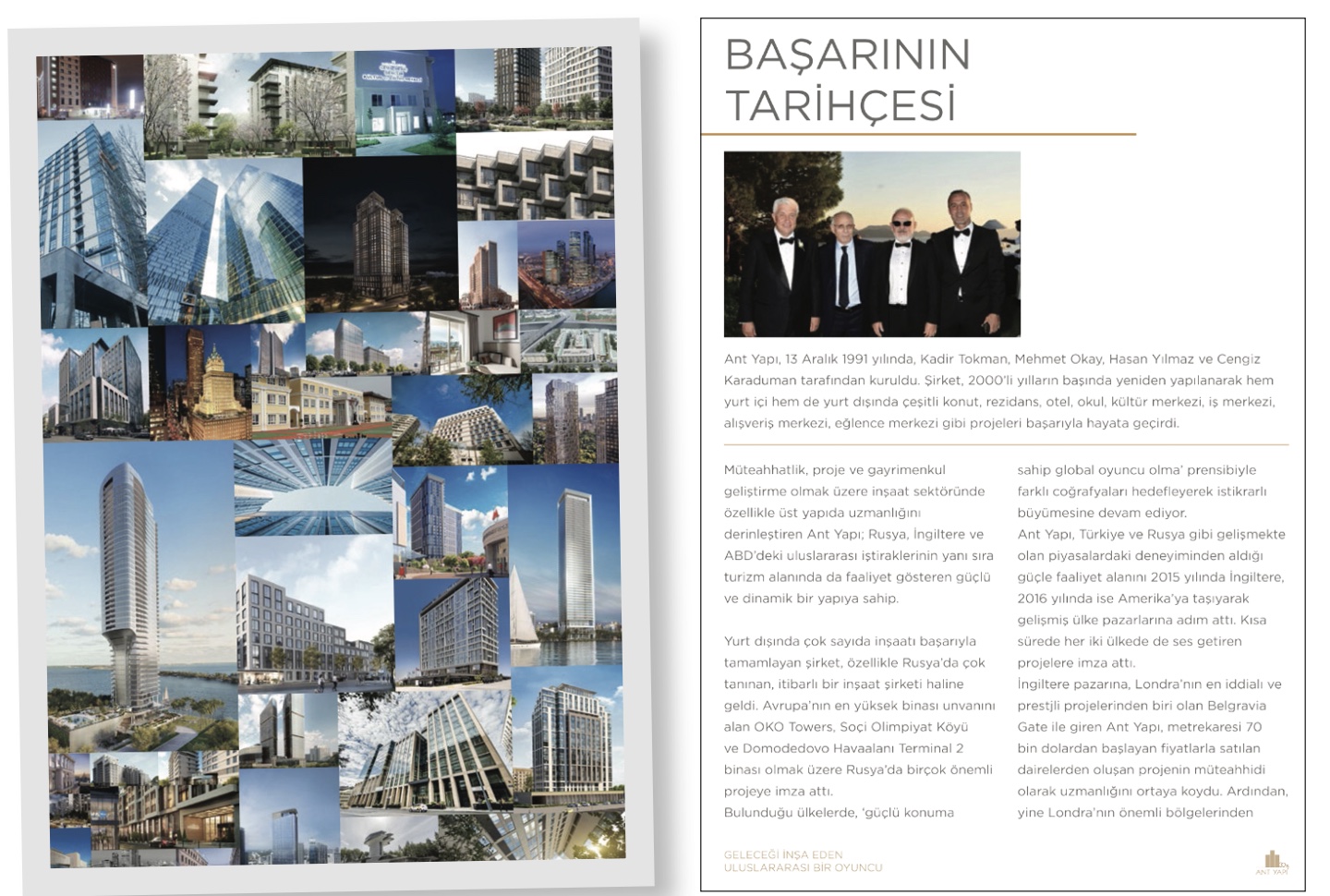 He explains that by restructuring the company in the early 2000s, they successfully implemented projects such as various residences, hotels, schools, cultural facilities, business centers, shopping and entertainment centers both in Turkey and abroad, and continues.:
"We have reached great heights, and the brand Ant Yapı has strengthened its existence with its transparency, hard work, loyalty, the Ant Yapı team, the friends of Ant Yapı and its' management staff. As an international construction group that has achieved signature projects in Turkey, Turkic Republics, Russia, the United Kingdom, and the United States of America, and we have diversified our business segments on this journey. At the point we have reached today and with the energy of 30 years experience, we continue our operations with a staff of over 10 thousand and a construction area of 10 million square meters. Our biggest motivation has been what we have accomplished, our many successes and firsts over the past 30 years."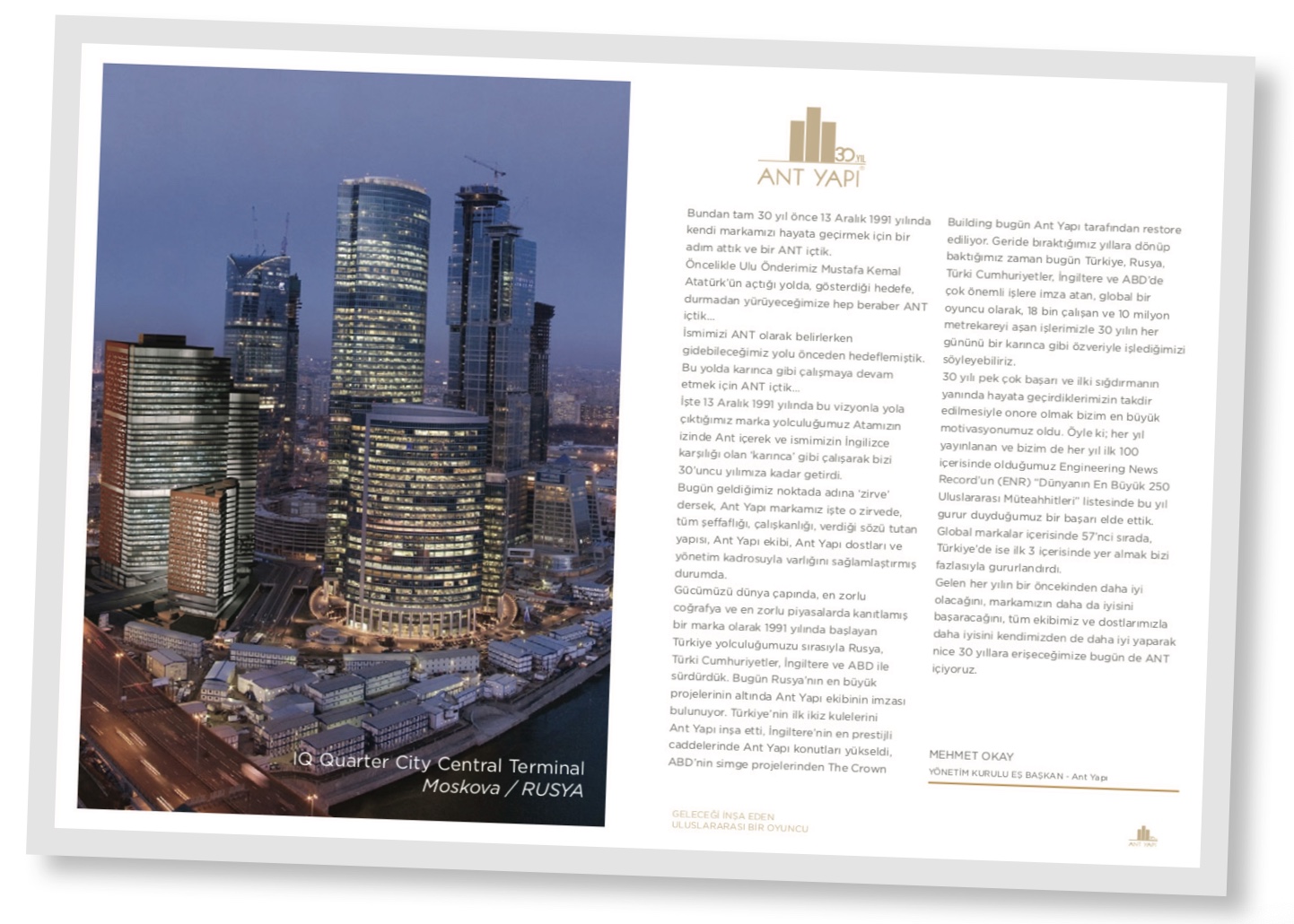 The Top 250 International Contractors list of 2021, ranking the world's 250 largest construction contractors, has been published by Engineering News Records (ENR). This year Ant Yapı ranked 57th globally and in Turkey we ranked third. We are honored and happy to be among the world's largest construction contractors and to achieve this. Mehmet Okay states: "We continue to live by the oath each day, that coming years will be better than the previous ones, that our brand will achieve even more, and that we will reach another 30 years with all our team and friends."
You can access our book, 'PLACES WITH HIGH EQ', in which we tell our sustainable 30-year success story, on our website (www.antyapi.com.tr).