The anniversary of Saint Valentine's sacrifice of himself to couple lovers together. A one-day holiday of love, given to us as a gift to show our love during the hustle and bustle of life. We have prepared a Valentine's Day menu for this special day on which some maybe planning a quiet dinner, while others maybe planning a night like a wedding feast.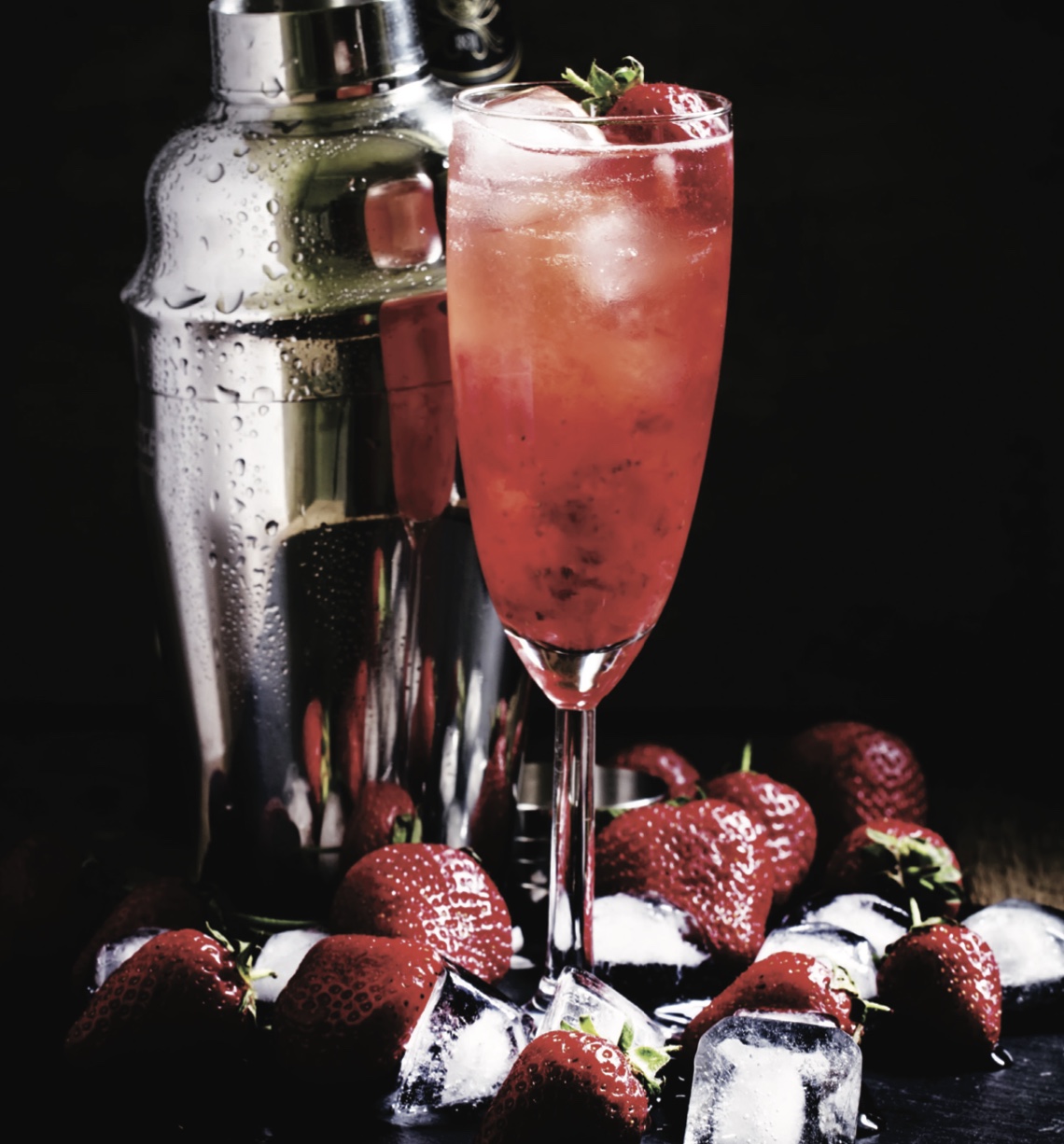 STRAWBERRY BELLINI
INGREDIENTS:
-200 gr strawberry
-750 ml prosecco
PREPARATION:
Blend the strawberries in a blender until smooth. Strain through a fine strainer and refrigerate overnight. Pour 1.5cm of the mixture into each glass, then add prosecco and mix gently. Add some ice and strawberries, fill the rest of the glass with prosecco and serve cold.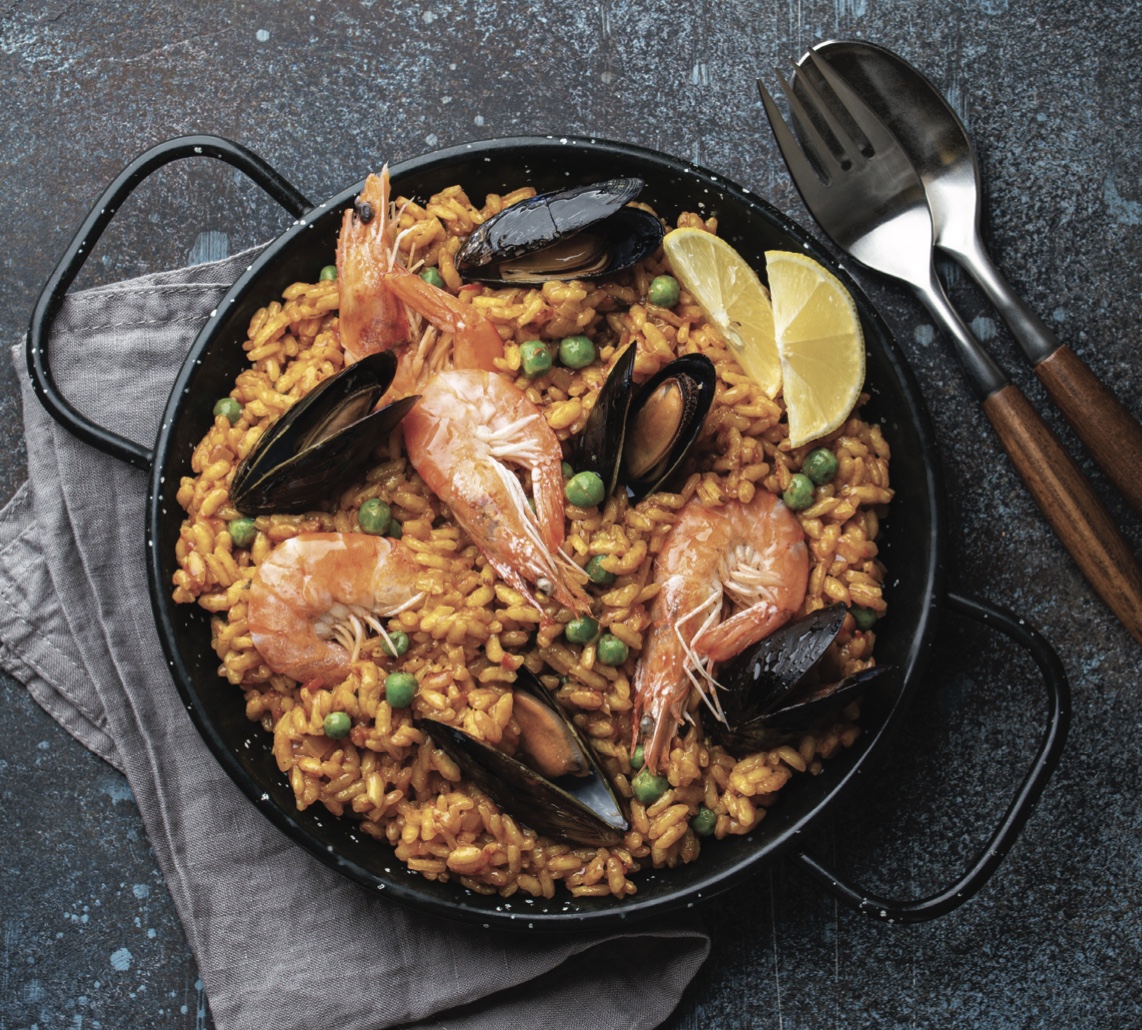 PAELLA
INGREDIENTS:
– Olive oil
– 50 gr chorizo
– 3 slices of bacon
– 1 onion
– 5 jumbo shrimps
– 1 calamari
– 2 cloves of garlic
– 3-5 springs of parsley
– 1 handful of fresh or frozen peas
– 1 medium size tomato (grated)
– 250 gr paella rice or risotto
– 250 gr mussels (cleaned)
– 1-liter chicken broth
– 1 big pinch of saffron
– 1 teaspoon paprika
– 1 lemon
PREPARATION:
Slice the chorizo, finely chop the onion, garlic, and parsley. Put the pan over the heat, fry the sliced chorizo and bacon until crispy. Add the onion and sauté. Add the calamari and shrimp and cook on high heat until the shrimps change color. Add garlic, parsley, tomatoes, and peas and cook. Meanwhile, heat the chicken broth and infuse with saffron and strain. Add the paprika, rice and stewed broth and let it simmer on a low heat for about 20 minutes, stirring occasionally. Place the mussels on it and let it cook for another 10 minutes. Sprinkle with chopped parsley, serve hot with sliced lemon and a green salad.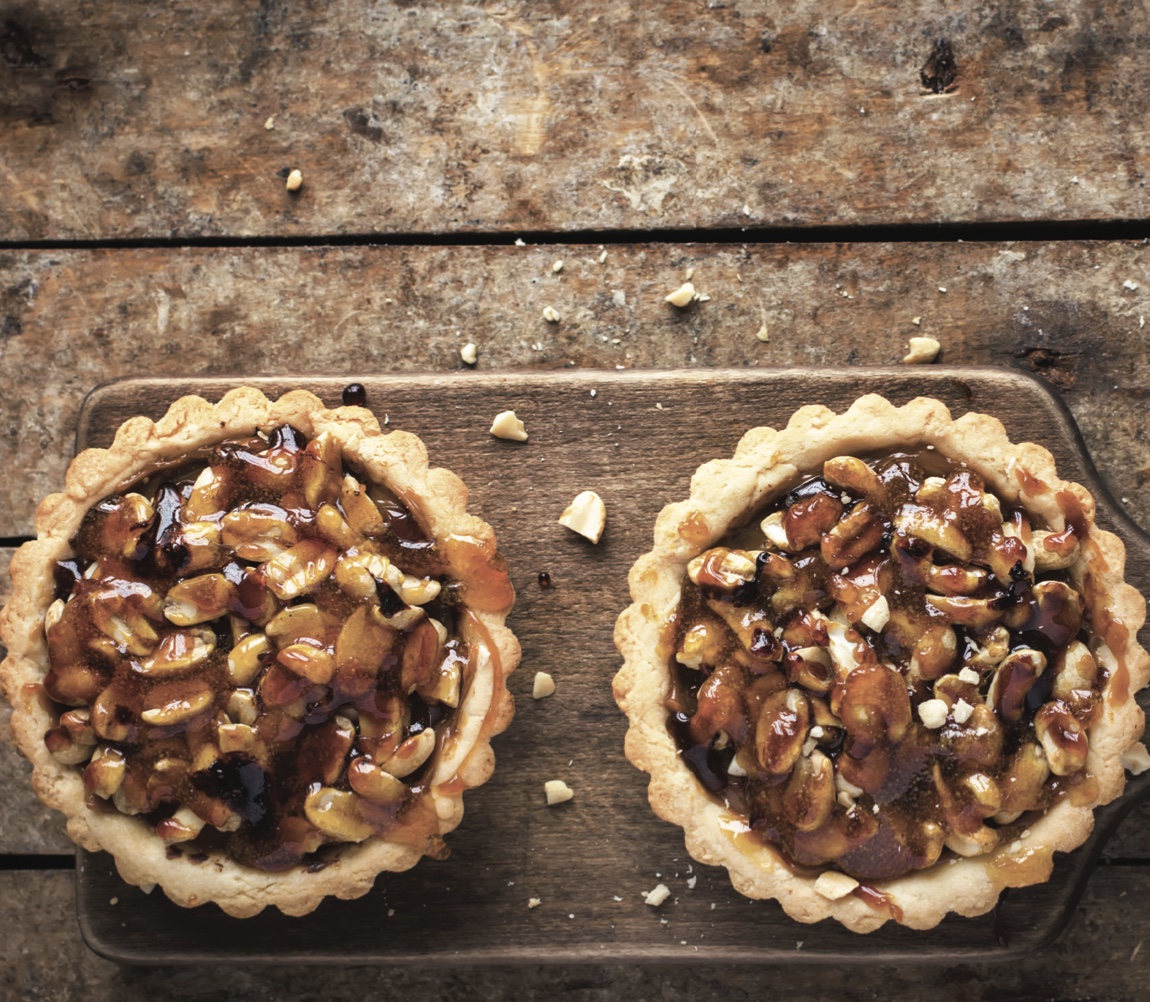 CARAMEL NUT TART
INGREDIENTS:
Tart crust
Filling ingredients:
– 300 gr sugar
– 60 ml honey
– 300 ml heavy whipping cream
– 45 gr unsalted butter
For topping:
– 150 gr walnut
– 100 gr sugar
PREPARATION:
For the filling, start cooking the sugar and honey on a medium heat. When the sugar melts and turns brown, remove it from the heat, add the cream and butter and whisk quickly. Put it on the heat again and continue to cook, whisking until it turns a caramel color. Take it off the heat and when the mixture has finished foaming, pour it into tart molds and leave to cool. Add sugar to the same pan and turn on low heat. Tilt the pan to allow the sugar to melt evenly. Take the sugar that has been cooked for about 2-3 minutes and turned into a light caramel color, from the stove and pour it over the tarts with the help of a spoon. Serve at room temperature.