It's time to make up for our summer extravagancies and prepare our bodies for winter. We have compiled delicious and healthy recipes that you can prepare with seasonal fruits and vegetables. With these recipes, you can get rid of toxins and strengthen your immune system.
CREAM OF MUSHROOM SOUP
INGREDIENTS:
600 gr. mushroom • 1 onion
2 celery stalks • 3 garlic cloves
small handful parsley
small handful fresh thyme
1.5 liters chicken or vegetable stock
75 ml. cream
6 slices of bread
olive oil
PREPARATION:
Clean and chop the mushrooms finely. Chop the onion, celery, and garlic, and chop the parsley finely. Heat the olive oil in a large saucepan over a medium heat and add the onion, celery, garlic, parsley, thyme, and mushrooms and cook for a few minutes. Cover and leave them over a low heat until soft. Take out four tablespoons of mushroom for decoration. Add chicken stock. Boil over a medium heat. When it boils, lower the heat and leave it for 15 minutes. Add salt and black pepper. Blend the mixture until it is smooth. Add cream and cook for two more minutes. Decorate the soup with the mushrooms and handful of fresh thyme. Serve it with toasted bread.
PEACH SMOOTHIE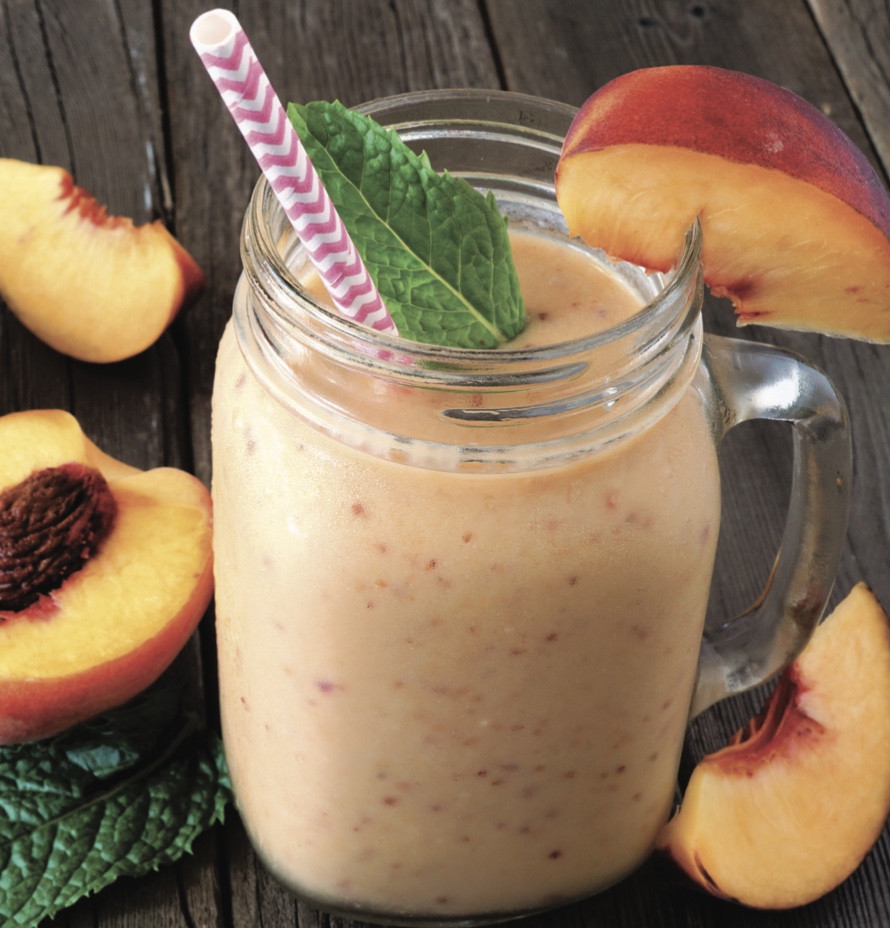 INGREDIENTS:
¾ cup almond milk or milk of choice • ¼ cup yogurt • ¾ cup frozen peaches
¼ cup frozen banana slices • ½ tablespoon honey • ½ teaspoon vanilla extract • ¼ teaspoon ground cinnamon.
1 Pinch ground ginger• 1 pinch fresh mint • a few ice cubes (optional)
PREPARATION
Add all the ingredients into a blender and blend until smooth. Decorate with fresh mint leaves and slices of peaches. Enjoy.
 CARROT GINGER SOUP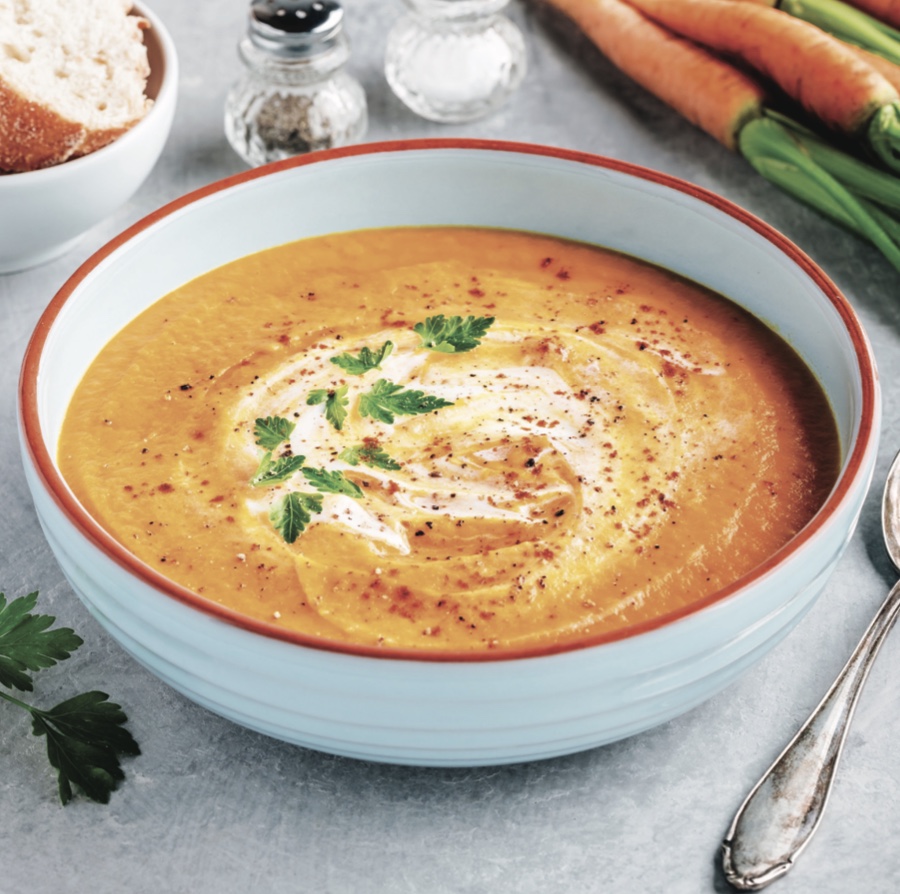 INGREDIENTS:
1 tablespoon coconut oil or olive oil • 1 onion • 1 garlic clove • 3 tablespoons fresh ginger
500 gr. Carrots peeled and sliced thinly • 1 lt. chicken stock or vegetable stock • 1 coconut cream or simple cream • 1 tablespoon butter • ½ teaspoon salt • Pinch of chili pepper • Pinch of chopped parsley • 1 tablespoon cream
PREPARATION
Put oil and chopped onions, garlic, and ginger in a soup pot over a medium heat and cook them for 5 minutes. Add peeled and sliced carrots and cook for 5 minutes. Add the stock and boil. Lower the heat and cover and leave it to cook for 30 minutes. When the carrots are soft blend the mixture until smooth. Add salt, butter and cream and leave it to cook for five minutes over a low heat. Add a tablespoon cream and sprinkle on parsley and chili. Enjoy.
BEET SALAD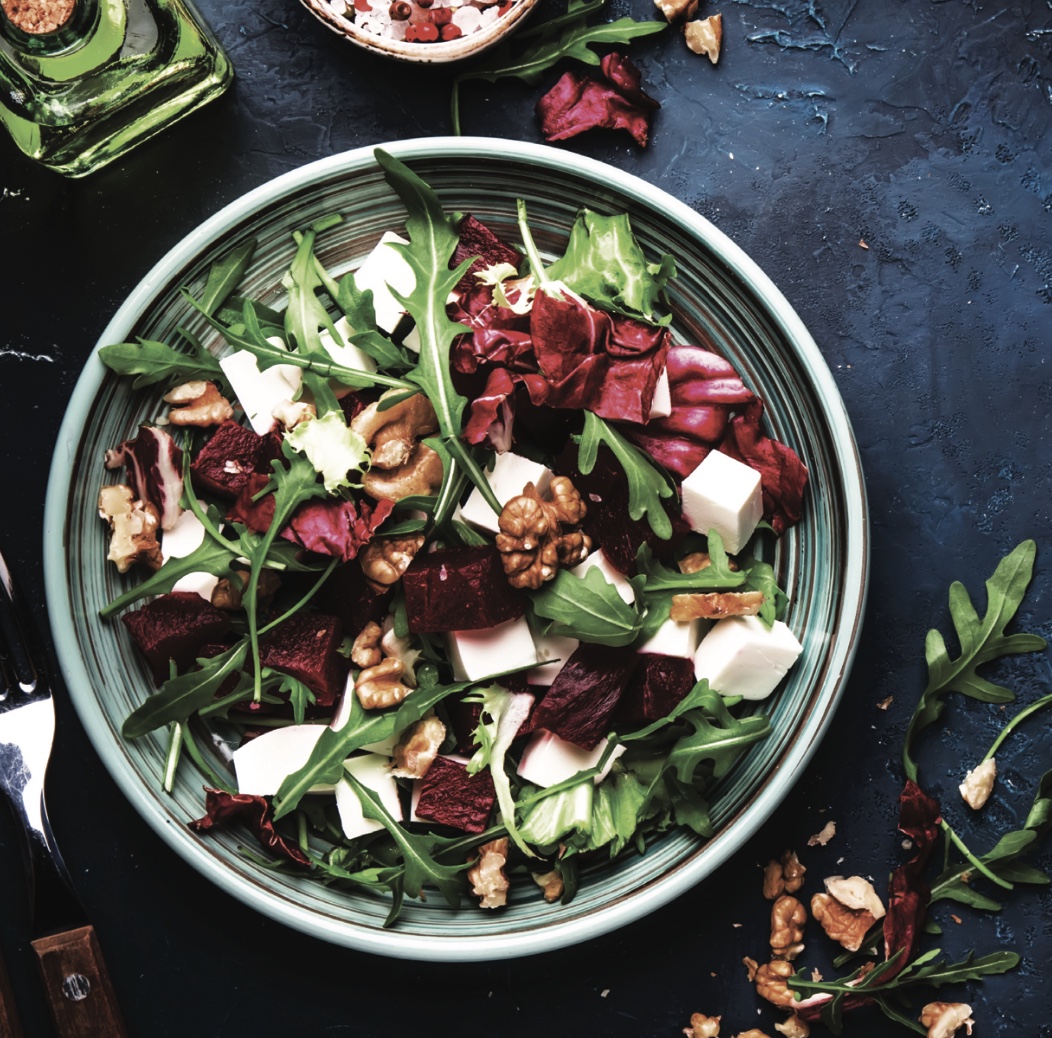 INGREDIENTS:
1 bunch of rocket (arugula) • 1.5 cups pickled beets • 4 tablespoons walnut • 120 gr. Ezine (goat's cheese)
4 tablespoons balsamic vinegar or pomegranate syrup • ½ cup olive oil • ½ orange juice (optional) • 1 pinch salt • 1 pinch black pepper
PREPARATION
Wash the rocket leaves chop and put them in a bowl. Add the pickled beet. Add the chopped cheese and walnut. Mix vinegar, olive oil, orange juice, salt and black pepper in a separate bowl. Pour the mixture over the salad. Enjoy.