A piece of chocolate is the easiest way to make anyone happy.  On July 7, Chocolate Day, you can either make a sweet surprise for your loved ones or gift a box of happiness to yourself. Here are the boutique chocolatiers that deliver all over Turkey their meticulously prepared products, made of the highest quality cocoa. 
BUTTERFLY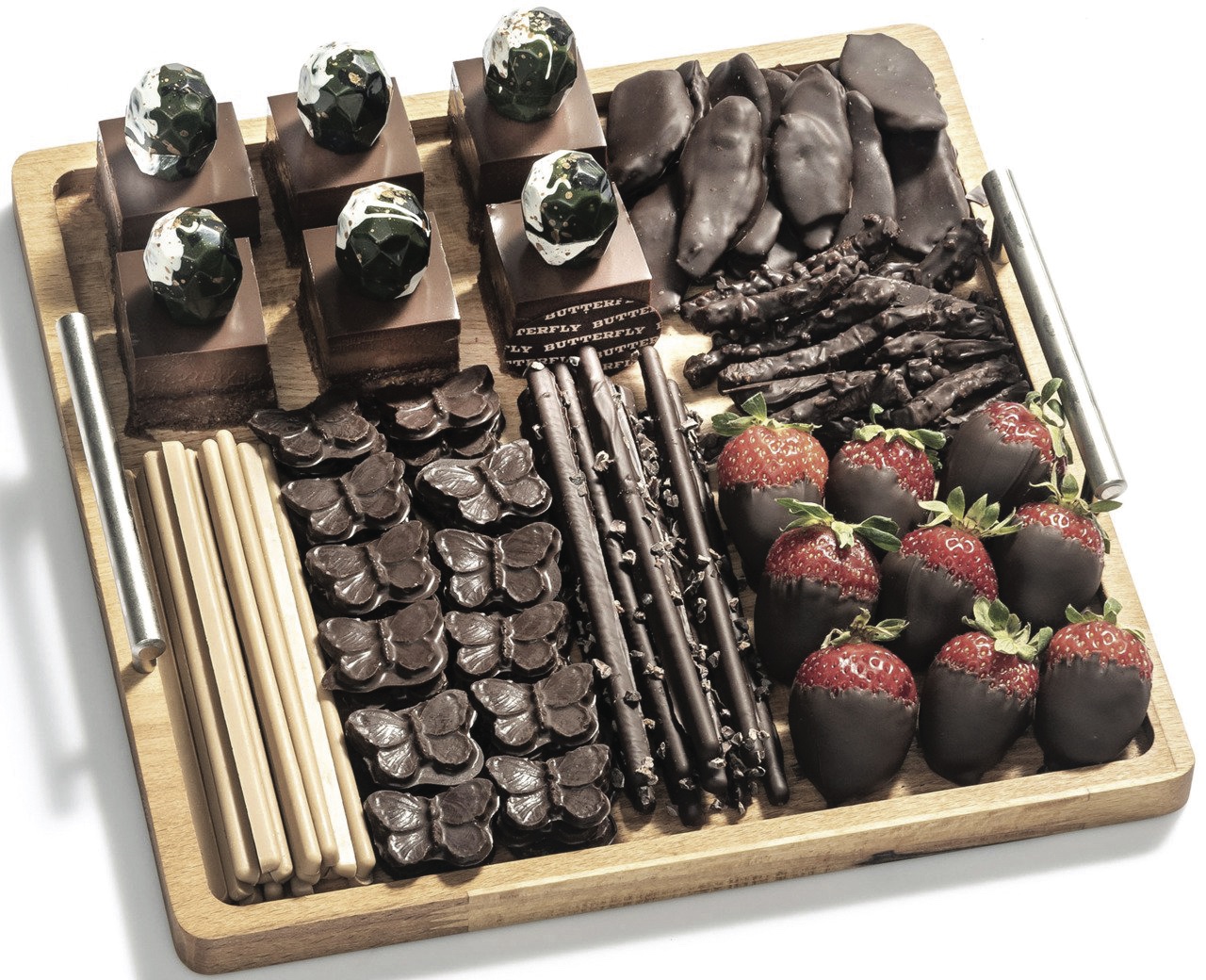 Butterfly has been producing handmade chocolates since 2005. It has stores in Etiler Alkent, İstinye Park, Vadistanbul, and Akmerkez. Creating new collections every season, Butterfly does not use additives in its products. It makes chocolates with lime-caramel, rose water-milk, crispy onion-bitter truffle, matcha green tea, hazelnut-biscuit, mulberry, buckwheat, and sugar-free diet chocolates with 80 percent cacao under the name "fit series". They ship orders made before 15:00 every day on the same day. They have delivery services all over Turkey and depending on the distance, your order is delivered within 1-3 days. If you live in Istanbul, you can receive your chocolate during the day using the courier delivery option.
HERMOSA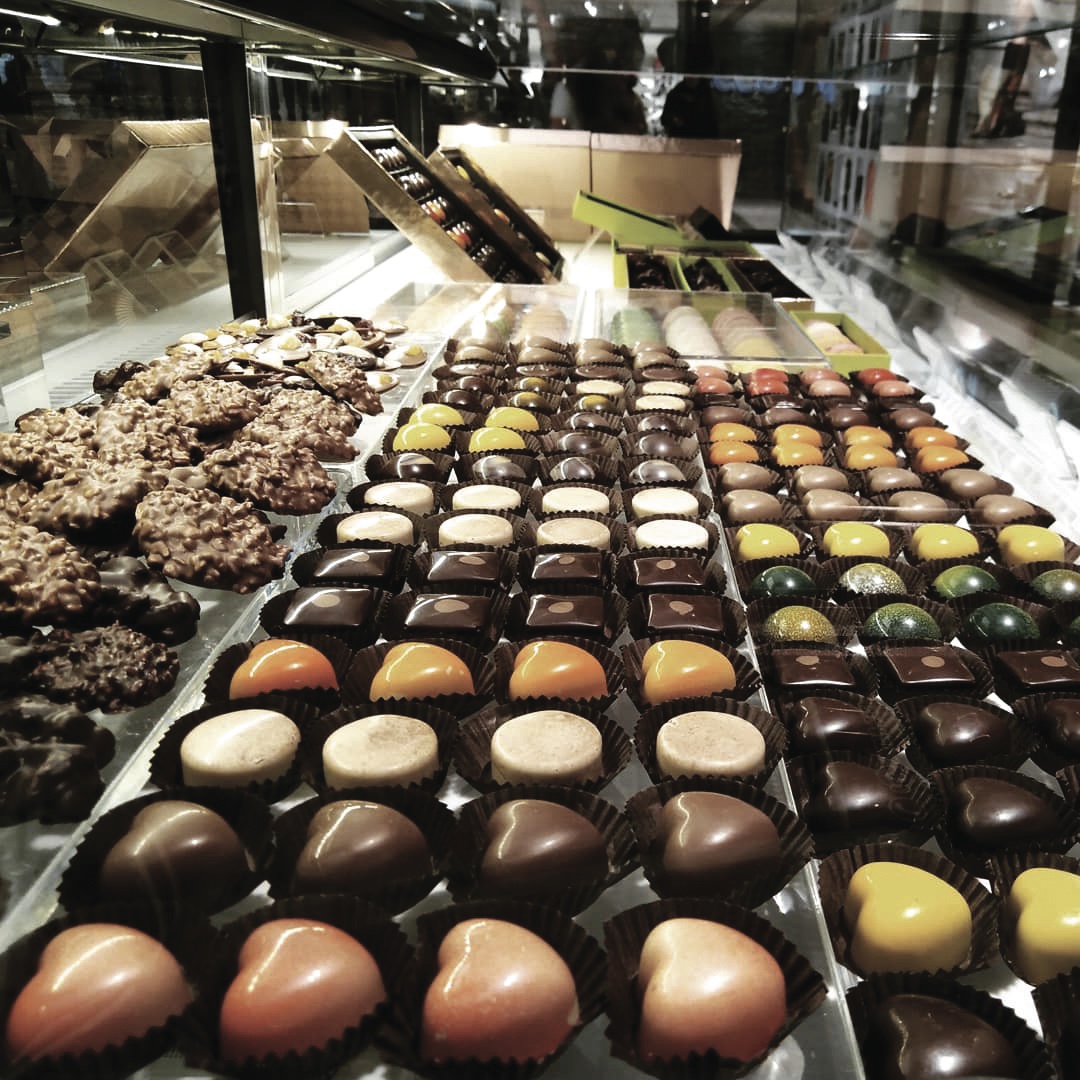 Murat Ece, the founder of the store is a real chocolate lover, and he would spend time in the kitchen at weekends with his young son, making homemade chocolate, marzipan, and chestnut candy. He went on to train in Paris for macaron's and in Switzerland for chocolate. At Hermosa, all the products are made of high-quality Belgian chocolate. Handmade praline chocolates are prepared with special recipes. Nowadays, they prepare special boxes that can be delivered all over Turkey. The boxes include chocolates such as bitter, caramel, crispy crepe hazelnut praline, coffee, cinnamon, chocolate with lemon zest, basil-lemon, lemon-ginger, and strawberry chocolate. Chocolate orders given before 13.00 in Istanbul are delivered on the same day by express courier, except on Sundays. There is no charge for fast courier service for orders of 350 TRY or more.
VANILIN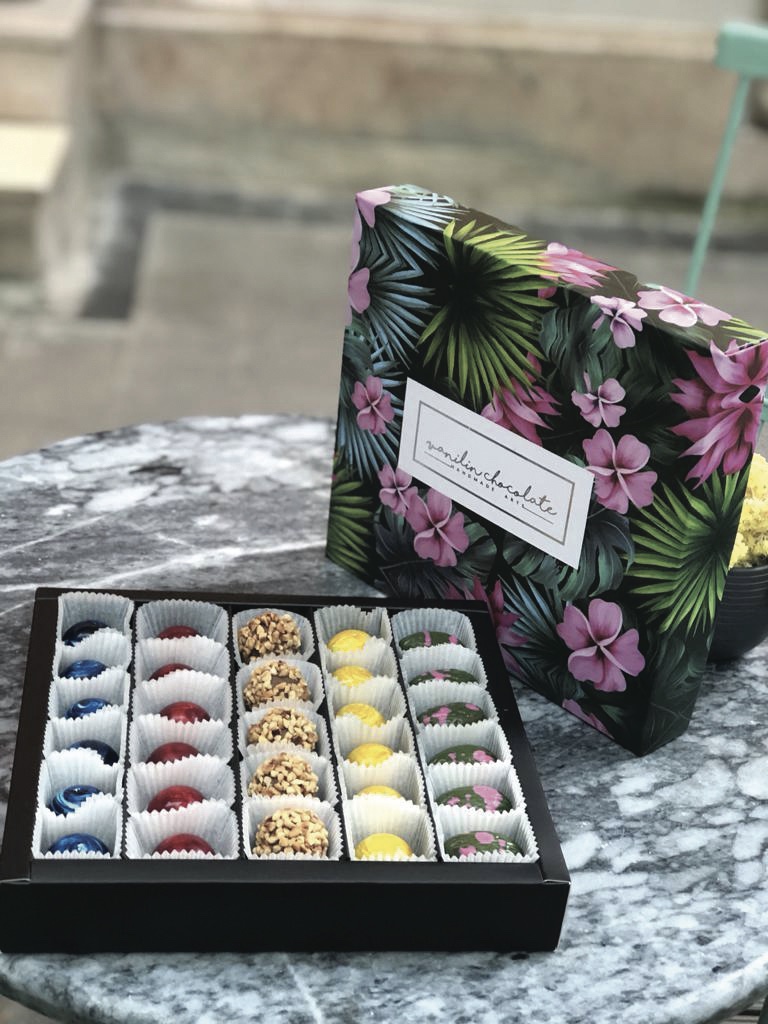 The story of Vanilin in Kuzguncuk, Istanbul began in 2013 with the Waffle Shop. They started to use 'Callebaut' chocolate made in Belgium for their products and today Vanilin Chocolate draws attention for its high-quality chocolates that do not contain preservative additives and are produced using 100 percent fruit. They offer truffles, roche, and coated products, as well as diabetic chocolate and special designs for children. They even sell chocolate tea and chocolate cologne. They also offer customized products for events such as weddings and engagements.
GUSTO CONFISERIE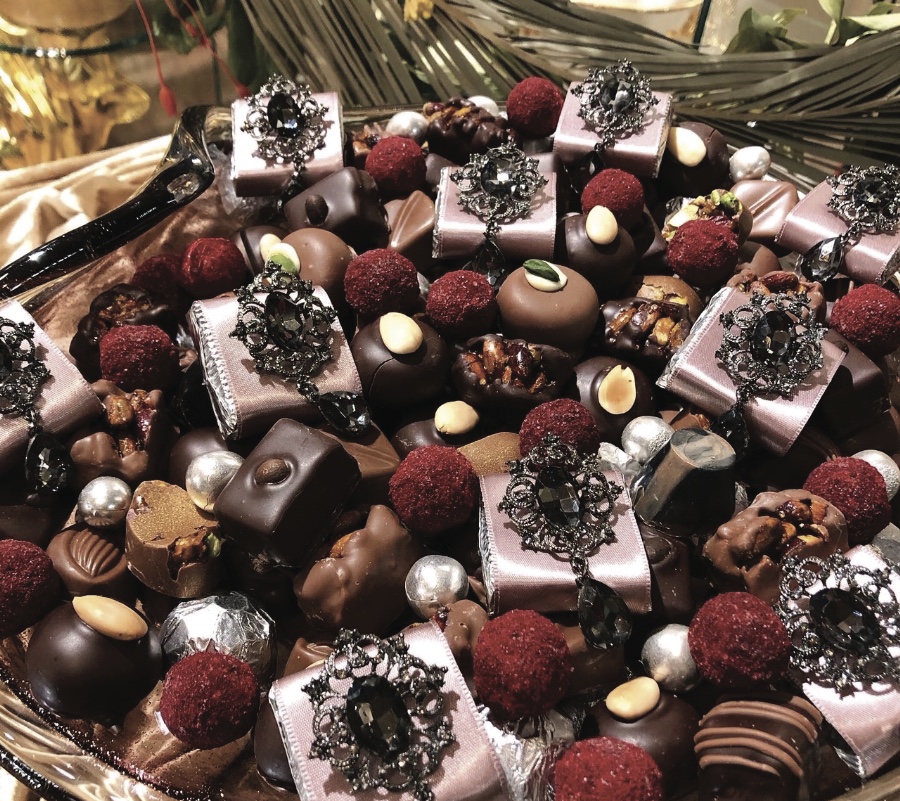 This was the first boutique chocolate shop to open in İzmir Alsancak (1991). Gusto, which has branches in Ankara, Bodrum and Bursa as well as Alsancak, offers nearly 90 different products. They are confident in terms of their handmade chocolate and they do not compromise on quality.  Among the chocolate products offered there are also marzipan, almond cookies, dragees, and Turkish delight. The special chocolate group includes filled chocolate, chocolate with dough, croquant chocolate, fruit chocolate, and the rocher group. There are also a variety of truffles, from pistachio to mastic gum. The ceramic boxes make an elegant a gift; tasting the delicious chocolates from these boxes can appeal to both the taste and the soul of your loved one.
TAZE ÇİKOLATA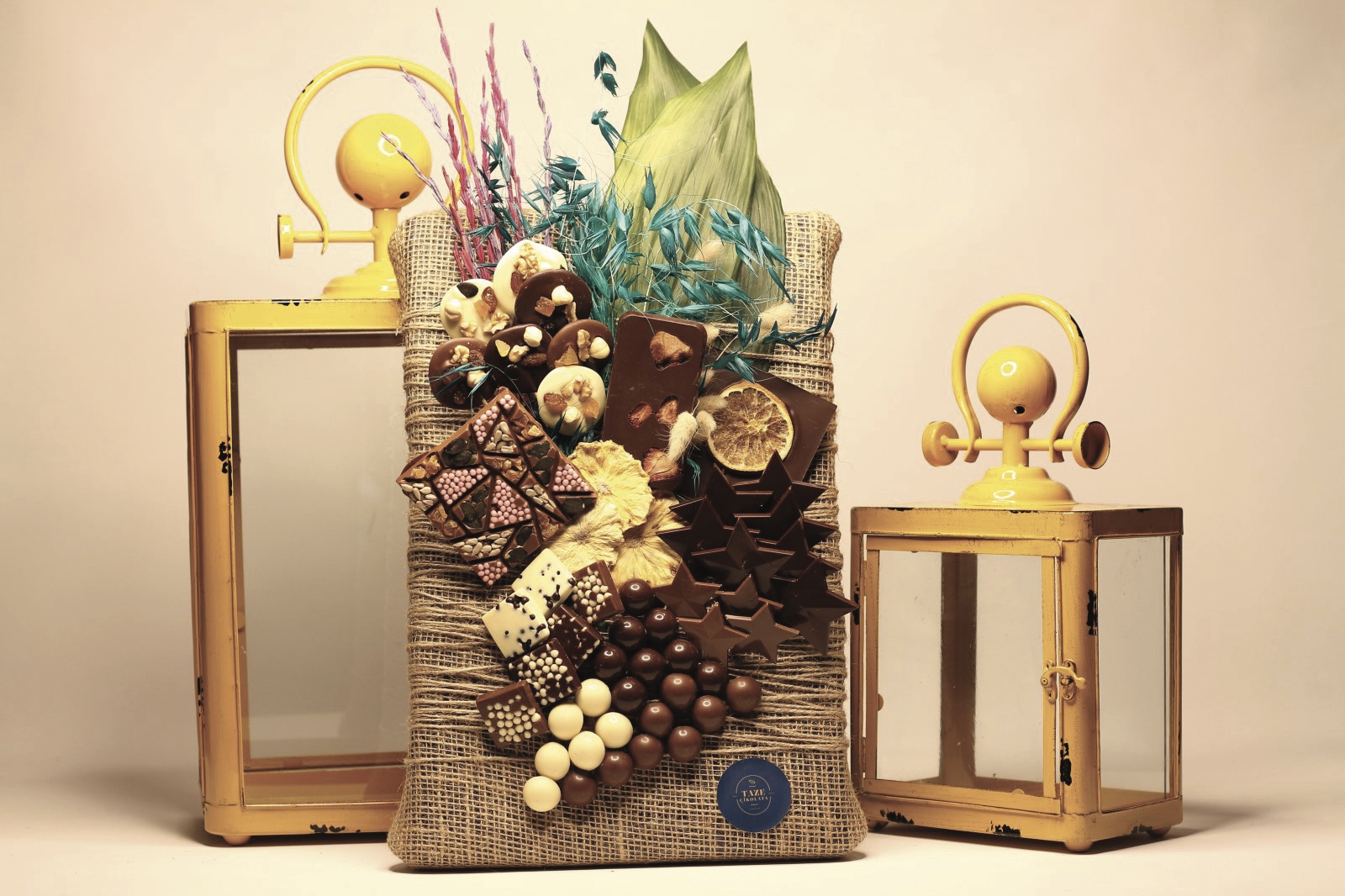 Taze Çikolata was founded by award-winning chocolate chef Gizem Günay in 2019 as a 'new generation boutique chocolate arrangement design platform'. The brand's designs are handmade with 100 percent Belgian chocolate. It represents an innovative style with different arrangements. Freshness is of vital importance for the brand, so they deliver the products on the same day of the order. With the philosophy of 'tastes that increase as you share', Taze Çikolata organizes workshops for chocolate lovers and shares its experiences on its blog. The colorful tablets and crispy wafer they offer are lovely.
COCOAS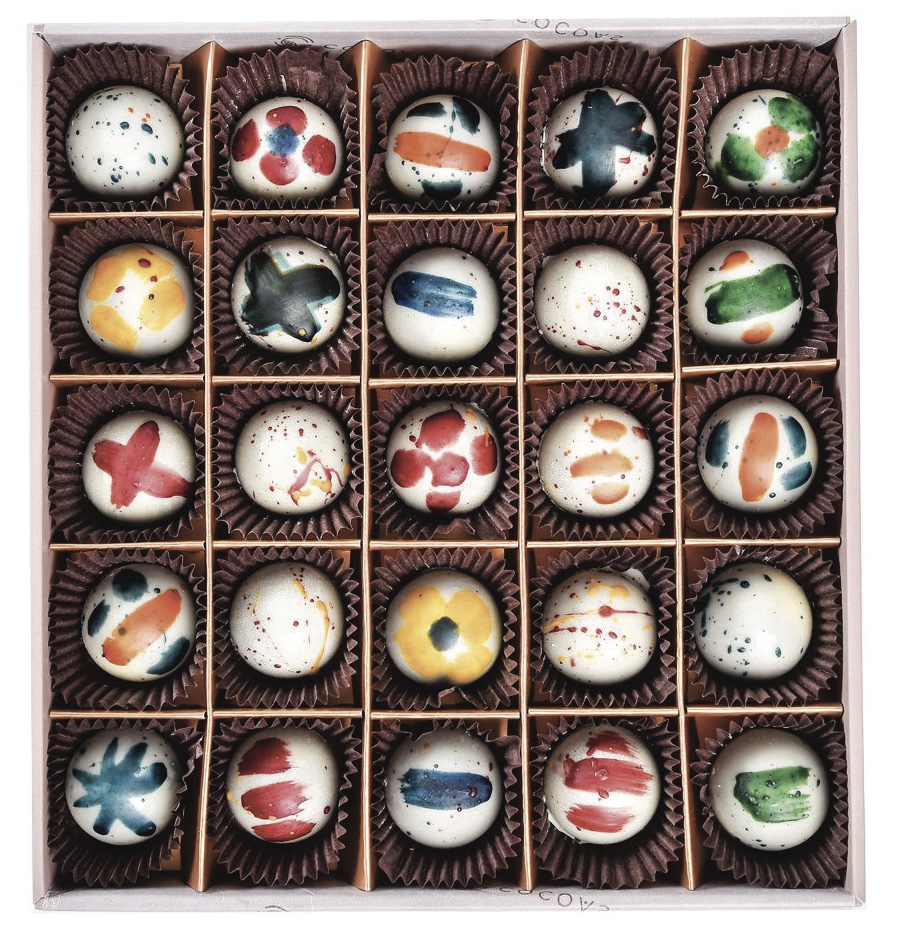 Handmade chocolates are made using the traditional tempering method, which involves the process of melting the raw material of chocolate and cooling it on marble. Cocoas also uses the products from the Belgian 'Callebaut' company and creates special flavors by interpreting them in its own way. The founder of the brand, Burça Yılmaz Mercan, is a chocolate lover who has received various trainings in Turkey and Europe, in pursuit of completely natural flavors. Moreover, their products are also suitable for vegans, as they do not use any additives, animal products, honey, or glucose syrup. You can order 24/7 from all over Turkey via the website.
HAREM CHOCOLATE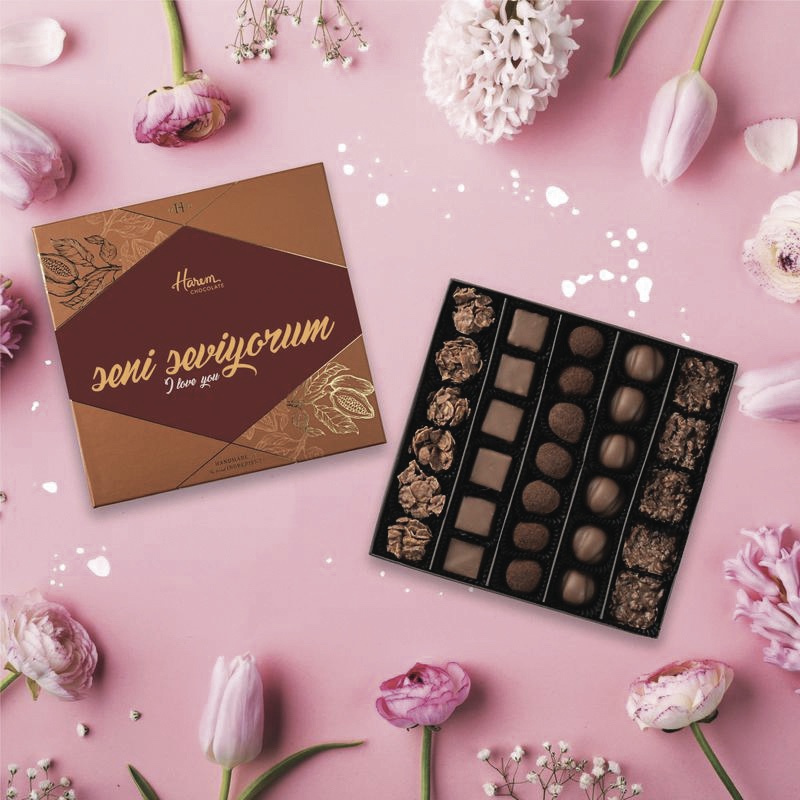 Harem Chocolate has been producing innovative and luxurious chocolates for over 20 years. They are very aware that the way to make a good product starts with good materials, and every year they research to find the newest and best raw materials. Their boxes and presentations are prepared as meticulously as their flavors. You can view the bags they have prepared for special occasions on their website. They use a wide range of ingredients from seeds to dried fruits in their chocolates and prepare unique flavors. Those who wish can also purchase a gift card worth 100 TRY.
 PATISWISS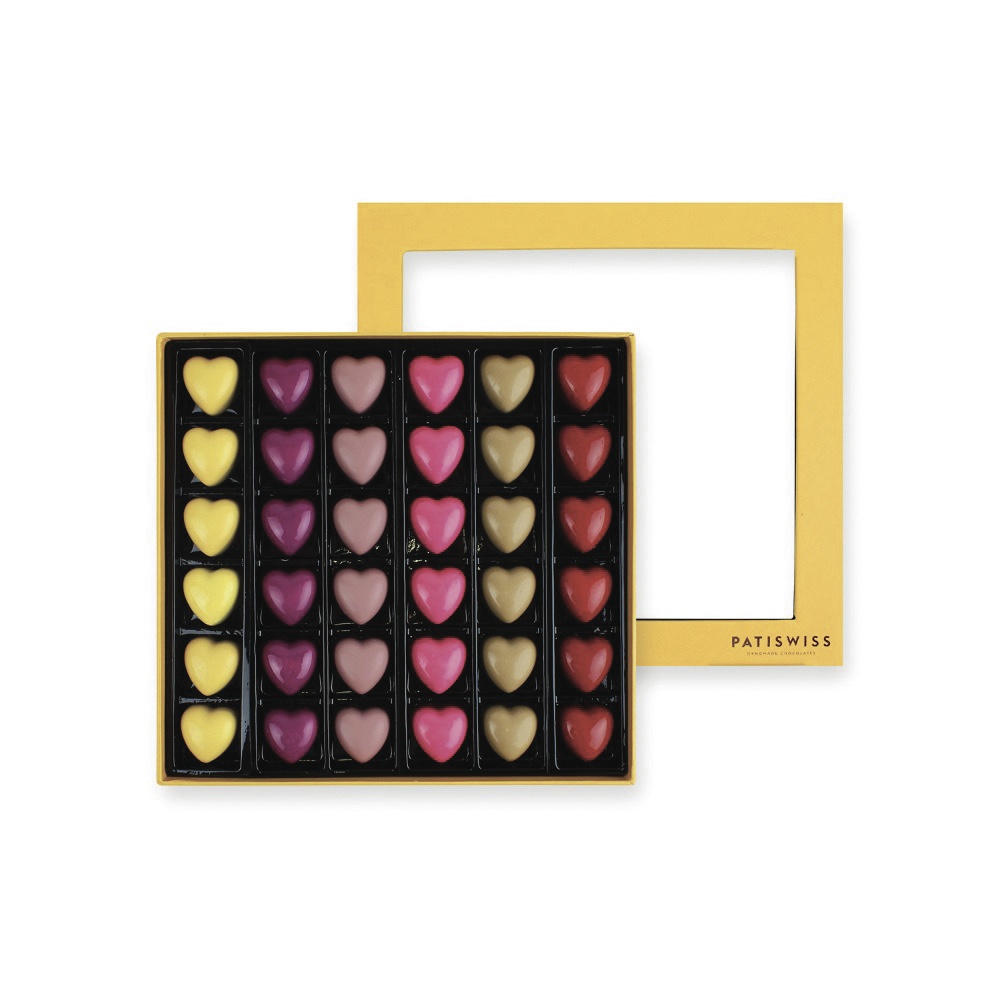 Patiswiss Handmade Chocolates can deliver their products all over Turkey with its cold chain vehicles. Patiswiss is a boutique chocolate brand founded in Ankara in 2004 under the guidance of Swiss chocolate experts. The brand creates unique flavors by combining the best quality chocolate raw materials with local and fresh products. The brand works with experts in their fields to also offer by-products such as cream, mash, granola, cake, and cookies in addition to chocolate.