Colors and fragrances of flowers have hidden meanings. We list the addresses and some tips to find flowers that best reflect our feelings for our beloved mothers on Mother's Day, which is on May 9 this year.   
PEONY, THE SYMBOL OF COMPASSION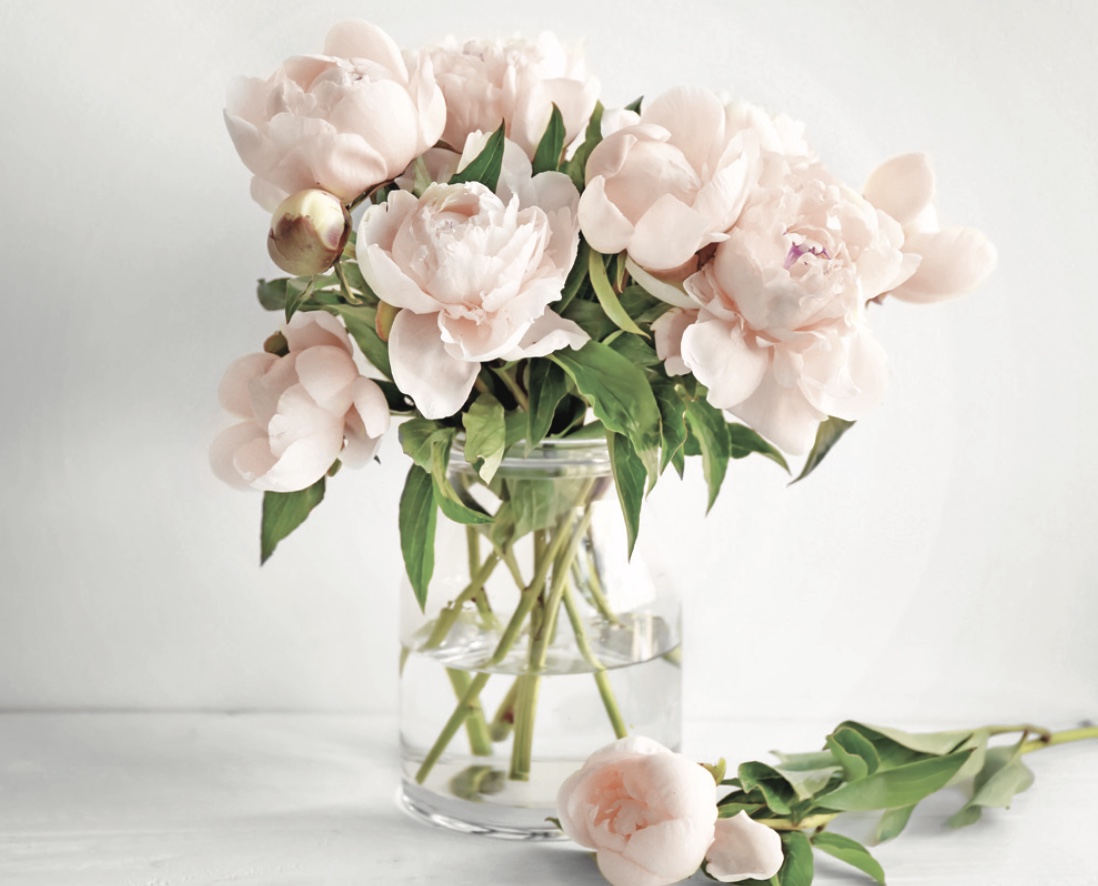 Jardinerie, which means garden center in French was established as an online florist in 2017. The shop offers the most innovative and distinctive flowers in Istanbul and Izmir. For Mother's Day Jardinerie recommends the peony which is the symbol of compassion: "Thanks to its fragrance and look the peony has a stunning beauty. It is of great joy to see it blooming. It enlightens its surroundings by changing the energy in the atmosphere."
0544 440 12 06
TULIPS IN VIVID COLORS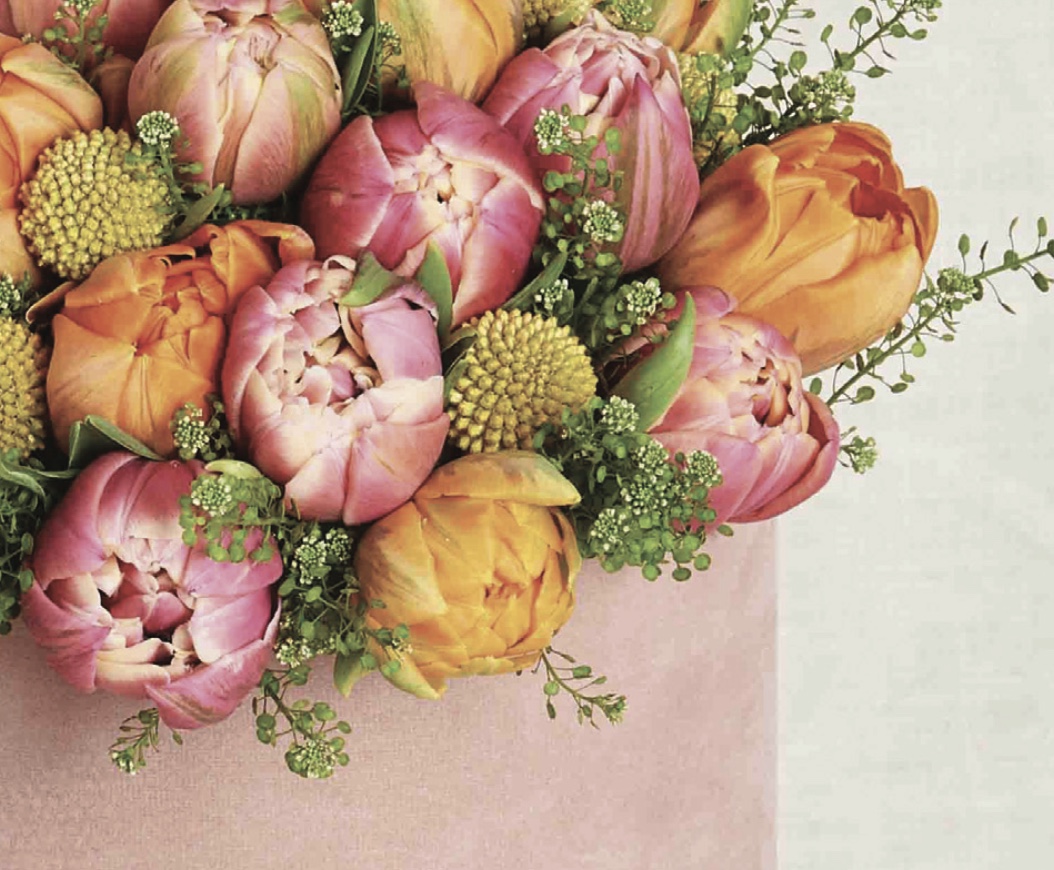 Ribbon Flowers & Design is a floral design studio that attracts attention with its fresh flowers and creative designs. Founded in 2014 by Buse Üçer in Reşitpaşa, Ribbon Flowers & Design offers floral designs and concept consultancy for various organizations such as invitations and launches, as well as flower orders and weekly flower membership services. The favorite flower of Ribbon Flowers for Mother's Day is the tulip: "Tulips, the symbol of spring, bloom in April. That's why we enjoy making bouquets and different arrangements with tulips in vivid colors as seasonal flowers."
0534 510 67 77
FREESIA, THE HERALD OF SPRING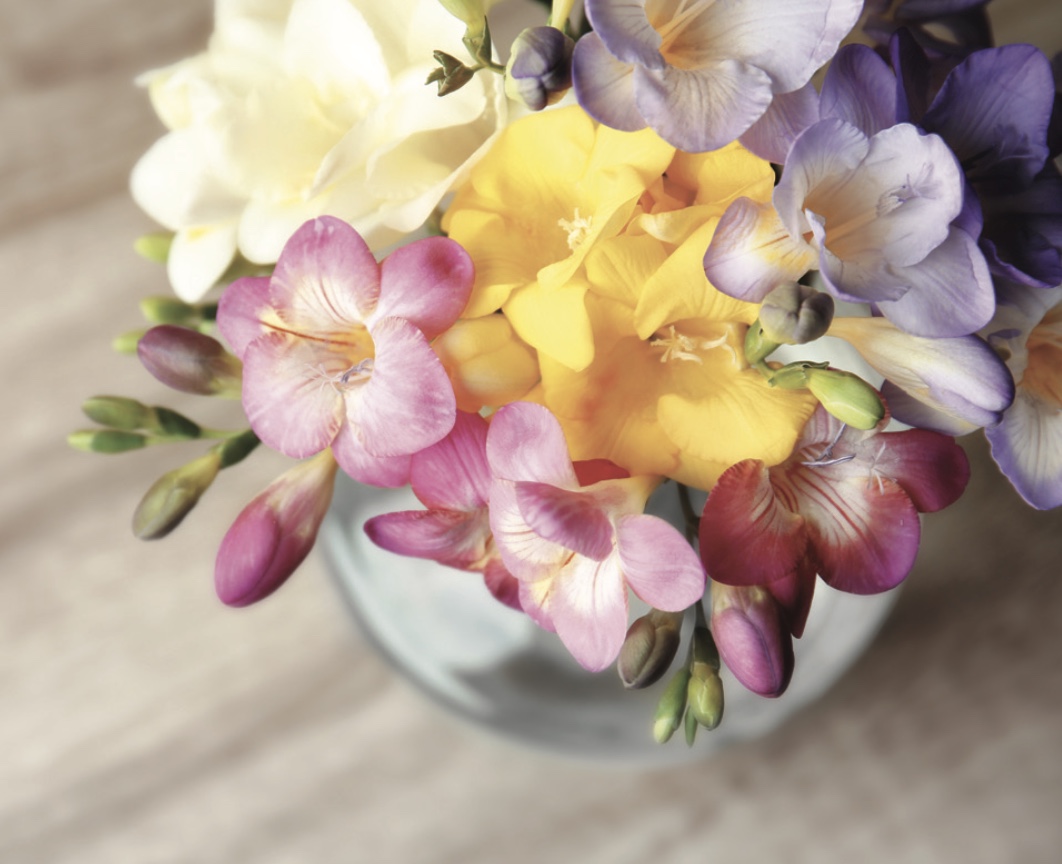 Nora Flowers Shop was founded by Hakan Kavak, who developed the art of floristry, which is also his father's profession, with the best training. The shop offers services until midnight for Turkey and abroad. Nora Flowers suggests colorful freesias and orchids for Mother's Day: "Freesias are seasonal and fragrant flowers, and their colors symbolize and herald spring. On the other hand, mothers love orchids very much, and whenever they water them, they will remember the person who sent them."
0212 277 77 97
DRIED FLOWER ARRANGEMENTS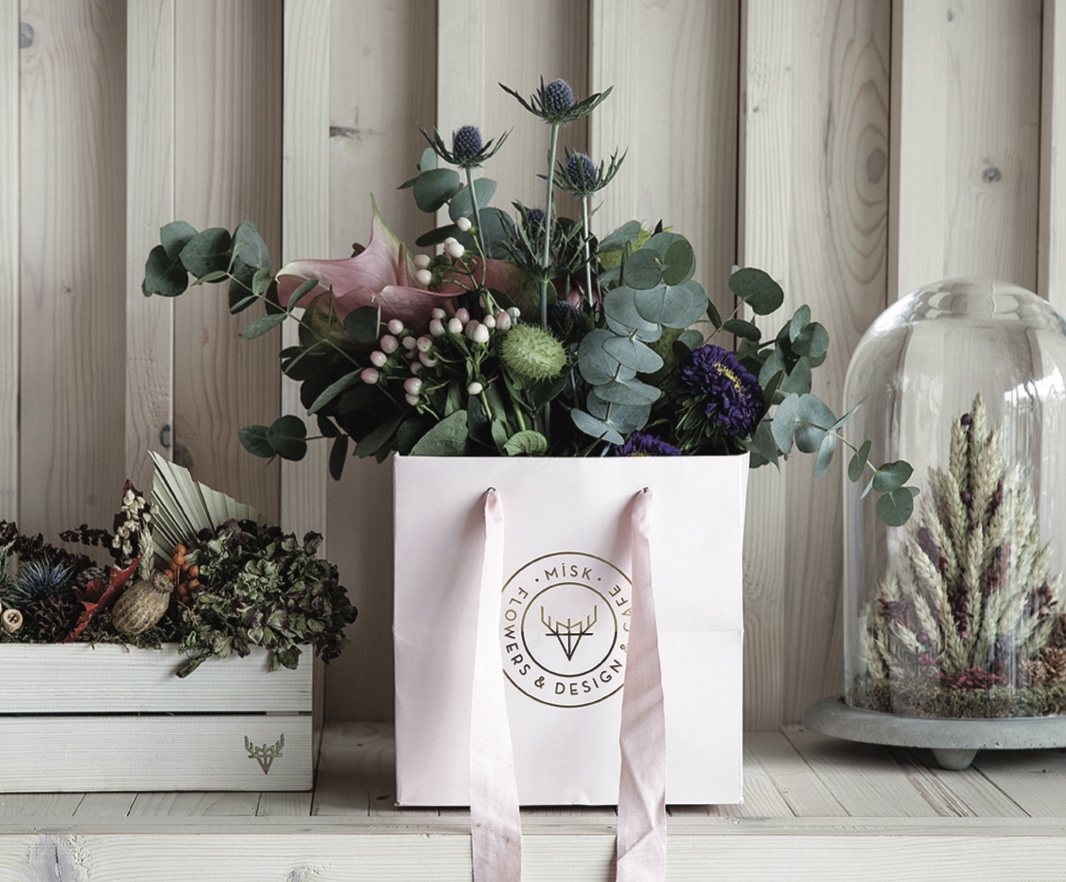 Inspired by the nature, Misk Floral Café was founded by two close friends with a simple dream: Make you feel good, like you feel when you are smelling a flower. Misk, which was founded in 2017, is the first Floral Café in Turkey. It offers a different atmosphere with its flowers welcoming you at the entrance, extraordinary tastes and workshops. They deliver fresh flowers only in Istanbul, whereas they deliver dried flower arrangements all over Turkey.
0212 2770775
HOW DO WE KEEP PLANTS ALIVE LONGER IN VASES?
A flower means being remembered, delicacy, happiness, and excitement. Flowers are irreplaceable gifts. It doesn't matter whether it's a single red rose detached from its branch, or a fragrant gillyflower bouquet. Sometimes it is an armful of a yellow daisy bouquet, sometimes white orchids that come in an elegant vase. All of them are beautiful with their different colors, different fragrances; each one has a different meaning. When we look at flowers we are reminded of our loved ones, this is why we cannot allow them to wilt so fast. Although bouquets are beautiful, they don't stay alive for a long time, however, there are several ways to keep these memories alive.
CUT STEM: Many people put flowers directly in a vase filled with water and expect them to stay alive. This is just one of the most common mistakes. Cutting the stems of the flowers 2-3 cm at an angle will allow them to fit better in vase and they can meet their water needs.
FIND THE CORRECT SPOT: It is a well-known fact that flowers endure more in a cool atmosphere. Therefore, it is important to pay attention to the temperature of the room where you keep the flowers. In addition, you shouldn't keep flowers in a spot that is exposed to direct sunlight or near heaters.
KEEP THEM AWAY FROM FRUITS: Do not put your flowers next to fruit plates because ripe fruits release ethylene gas, which is one of the elements that shortens the life of flowers.
DO NOT NEGLECT NUTRITION: Before putting your flowers in a vase, add 2 tablespoons of apple cider vinegar and sugar into the vase and mix with water. While the vinegar acts as an antibacterial agent, sugar meets the nutrients the flowers need. In the same way, add an aspirin into the water and mix it. Since aspirin, which is mixed with water completely, will lower the pH level, it prevents the flowers from wilting too fast.
FLOWER DRYING METHODS
How to Air-Dry Flowers: If you want your flowers to dry without fading, you should dry them in an airy, warm, dark or dim environment. Flowers dried in humid conditions may rot, and flowers dried in light may fade. You can speed drying up with a fan. Because the faster the flowers dry, the better they preserve their existing shape and color. The drying period for flowers varies between 2-5 weeks, depending on the type of flower and the weather.
How to Dry Flowers in a Flower Press: This method allows you to dry your flowers in 2 dimensions, rather than 3 dimensions. Therefore, it is suitable for leaves. Take a few sheets of A4 paper and fold them, arrange the plants in the folded paper in such a way that they do not overlap. It is compressed by placing a hard and flat object on it or put them in a book. It should be kept in a dry place and your dried flowers will be ready between 2 and 4 weeks.
How to Dry Flowers with Glycerin: Drying flowers with glycerin is a simple method and you might even get an unexpectedly beautiful result, because it can turn green leaves into red, bronze, and yellow. Add 1 cup of glycerin into 2 cups of boiling water. Put the well-mixed liquid in a bowl (10-15 cm high) where you want to soak the branches and add your long-stemmed flowers into the mixture. This process is completed in 3-5 days for soft stem plants and between a week and one and half months for hard stem ones.
A POEM FOR MOTHERS
MY DEAR MOTHER
I remember my dear mother
She used to sing lullabies to me
She was the one standing by my bedside
When I was ill.
Whenever I was tired, or upset
She hugged me and kissed my hair.
She told me fairytales on long winter nights
Beautiful shepherdesses, kindhearted sultans
Time has flown by
There isn't the little boy and the fairytale anymore
I remember my dear mother
She was the one washing my ink-covered hands
She was always worried, when I was late
She said "Don't get cold, my baby" when I was out
She knitted a pullover immediately
I remember my dear mother
I know I have place in your heart
Greetings to you from Istanbul on Mother's Day
I kiss your faithful hand
As if I have just come from school
Ümit Yaşar Oğuzcan