New Year's Eve means a perfect night with friends or family. A night that can be experienced just once a year and this special night is even more special in some cities. We compiled the most attractive and charming cities to start the New Year in.
London, England
Where to go? The River Thames, Big Ben, The Houses of Parliament
Event: A crowd of about 250 thousand people counting down for Big Ben's midnight chime. There is also a festive light show and fireworks. The ambiance is magical.
Don't miss: Horse Guards Parade
Where to stay? The Conrad, London St James and Novotel London Excel.
Paris, France
Where to go? The Eiffel Tower, Champs-Elysées, The Seine
Event: The spectacular fireworks display at the Eiffel Tower. The light shows displayed make the Eiffel Tower a favorite place.
Don't miss: River Seine cruise, with a private dinner and musical night on board
Where to stay? Novotel Tour Eiffel Hotel and Hotel Novotel Paris Opera.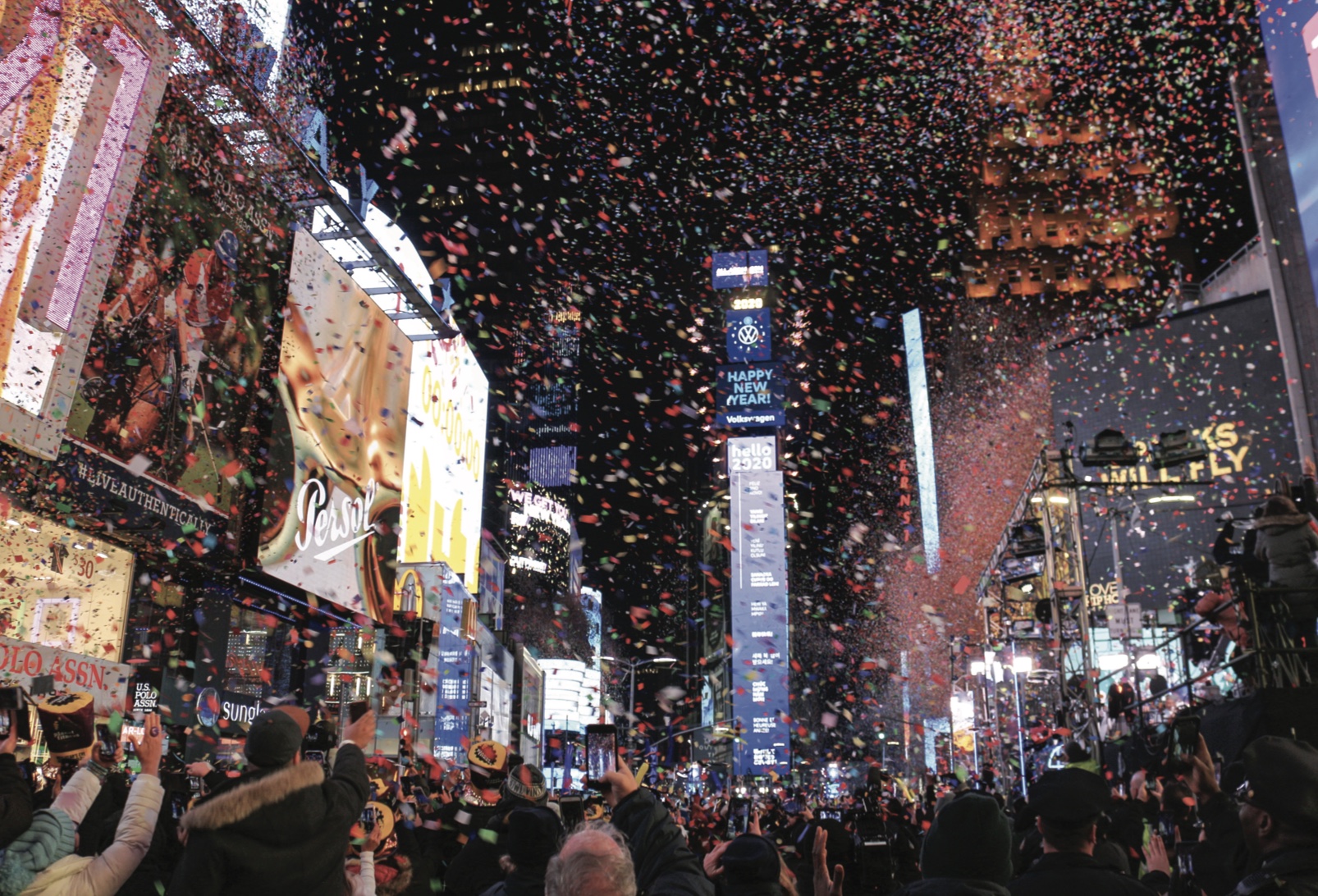 New York City, USA
Where to go? Times Square
Event: One of the first places that comes to mind when it comes to a destination for the New Year is New York City. With pyrotechnic light shows, stage performances, tons of confetti raining down and fireworks in Times Square, you can feel like the protagonist of a movie in New York.
Don't miss: Don't forget to have a good time in New York City cafes while waiting for the ball to be dropped down the pole above the Times building, but don't be at the cafes during the countdown and when the ball dropped.
Where to stay? Plaza and Hilton Garden Inn New York City.
Madrid, Spain
Where to go? Puerto del Sol Square in Madrid
Event: Madrid, the capital of Spain, is a city that never sleeps and parties go on all night. This makes it one of the best New Year celebration destinations for party and night-out lovers.
Don't miss: The tradition of eating 12 grapes and Puerto del Sol Square. You won't have to look for a place to have fun while experiencing Madrid's world-famous nightlife!
Where to stay? Hotel Ibis Madrid Centro and Hotel Nuevo Madrid.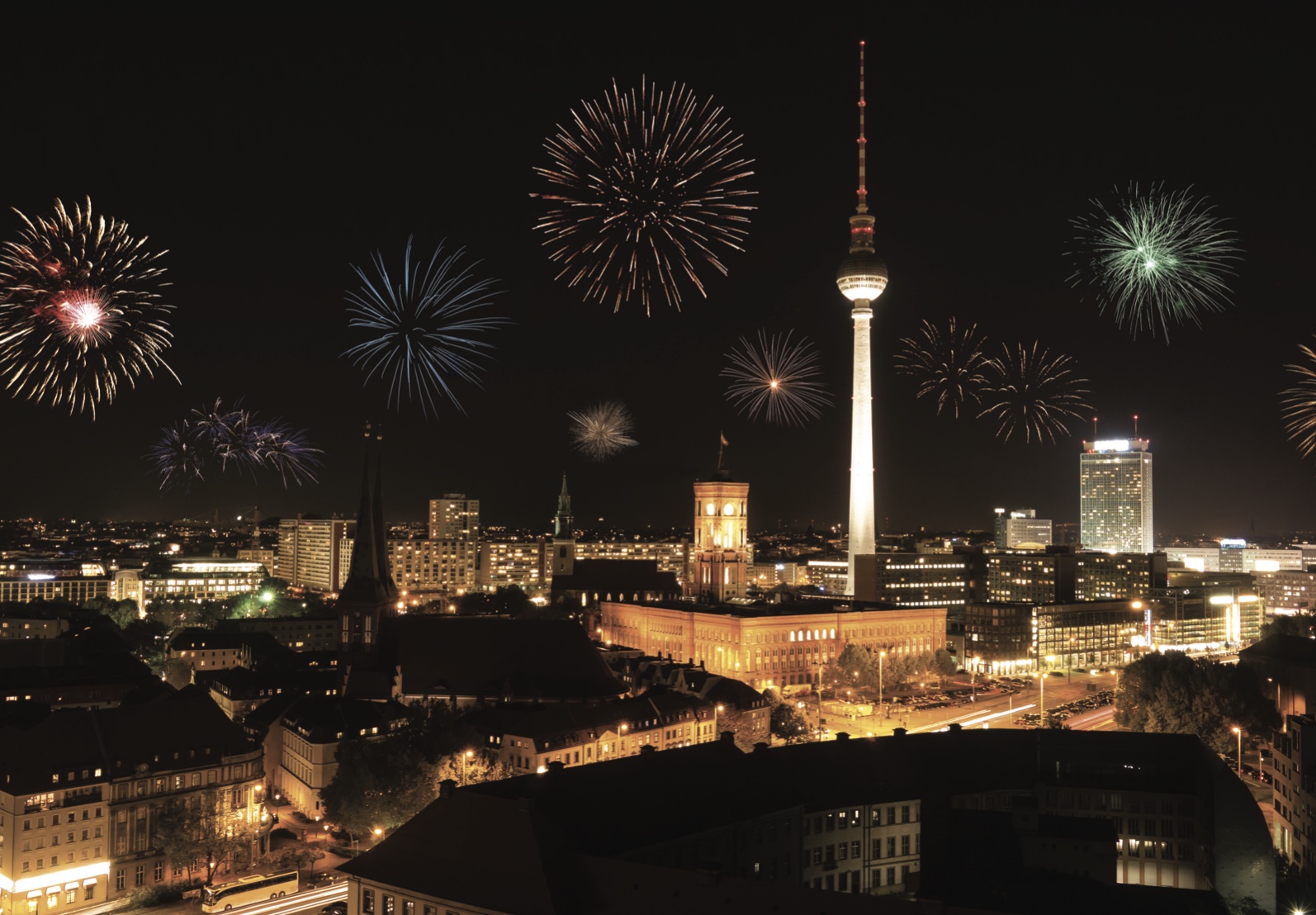 Berlin, Germany
Where to go? Alexanderplatz, Berlin Television Tower, The Spree
Event: The 1.8 km area between the Brandenburg Gate and the Victory Column is full of nearly 1 million people to celebrate and party for the New Year. Berlin is one of the best cities in Europe to welcome in the New Year.
Don't miss: Dance party in the 3-story Berlin TV Tower. Check out romantic places in Berlin if you are visiting the city with your partner.
Where to stay? Fjord Hotel Berlin and Hilton Berlin.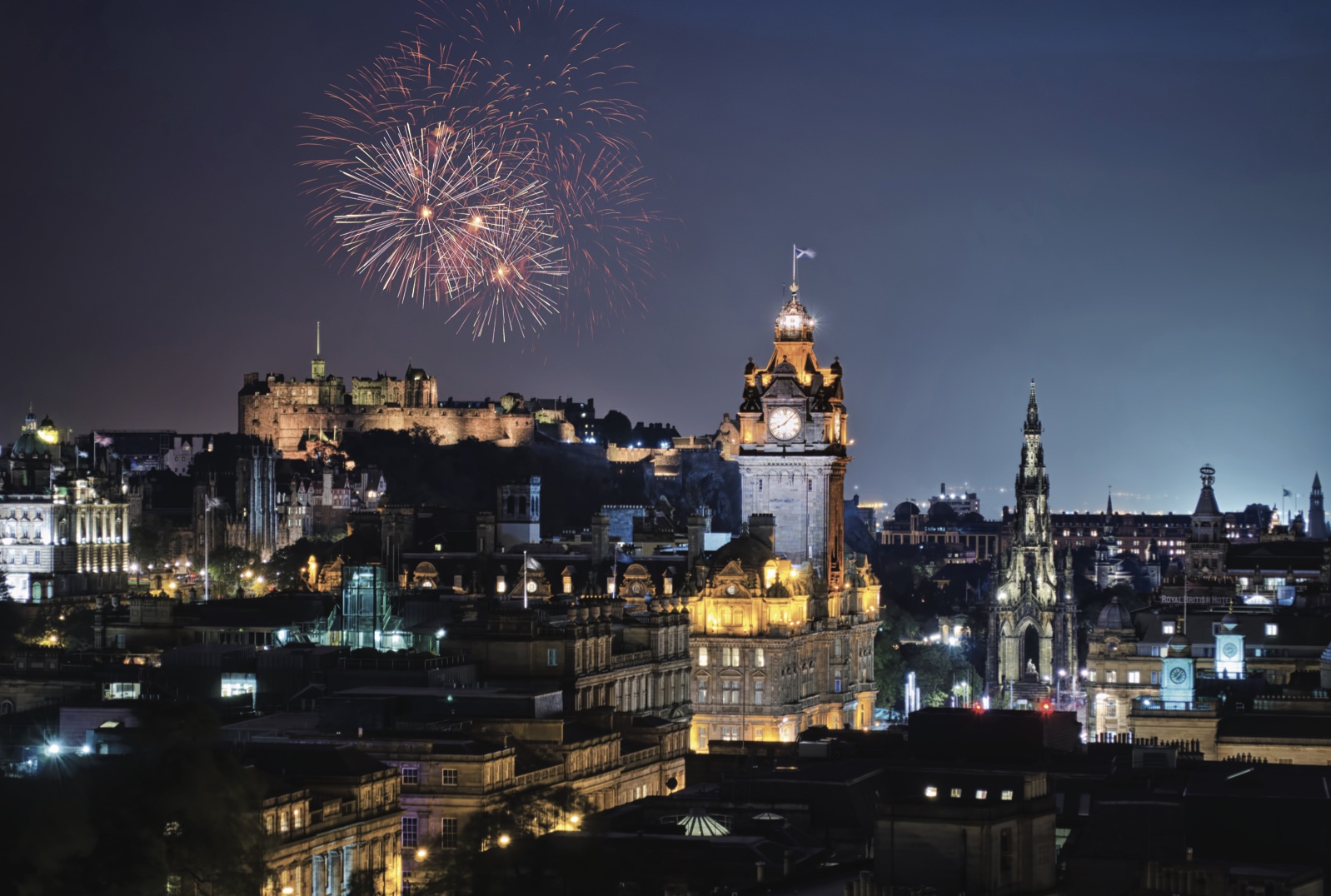 Edinburg, Scotland
Where to go? Princes Street Gardens
Event: During the three-day Hogmanay celebrations, you can enjoy crazy dances in the streets, spectacular firework displays at midnight, and concerts by internationally famous artists. During the celebrations, you can also encounter adventurous experiences, including diving into the freezing cold of the Forth River.
Don't miss: Dog sled competition and Loony Dook parade.
Where to stay? Hilton Edinburgh Carlton and Brooks Hotel Edinburgh.