We had a delightful conversation with Yasin Çalış the Master Chef of our premium hotel the Radisson Collection Hotel Bodrum, where our purpose is to make a difference with the delicious food we serve. Çalış says their dream for the future is to serve extraordinary dishes in fantastic restaurants.
Can we get to know you a little bit, Mr Çalış? What is the story behind you becoming a successful Executive Chef?
I was born in Bursa in 1990 but I grew up in Bolu's town Mengen where I also completed my education. I studied in the Mengen Anatolian Culinary Vocational High School, which was the first and only culinary school in Türkiye. When I was in high school, I worked twice as an intern for a long period of time, four and a half months. My first introduction to a kitchen was in an all-inclusive hotel in Antalya during my first internship.
My second internship was at a luxury hotel in Bodrum. Following this I decided to pursue my career in hotels with bed and breakfasts and ala carte concepts. My first stop was in Istanbul, I found a place for myself in luxury venues learning new things every day. For about three years I worked in Cyprus and there I was able to make my mark as a chef.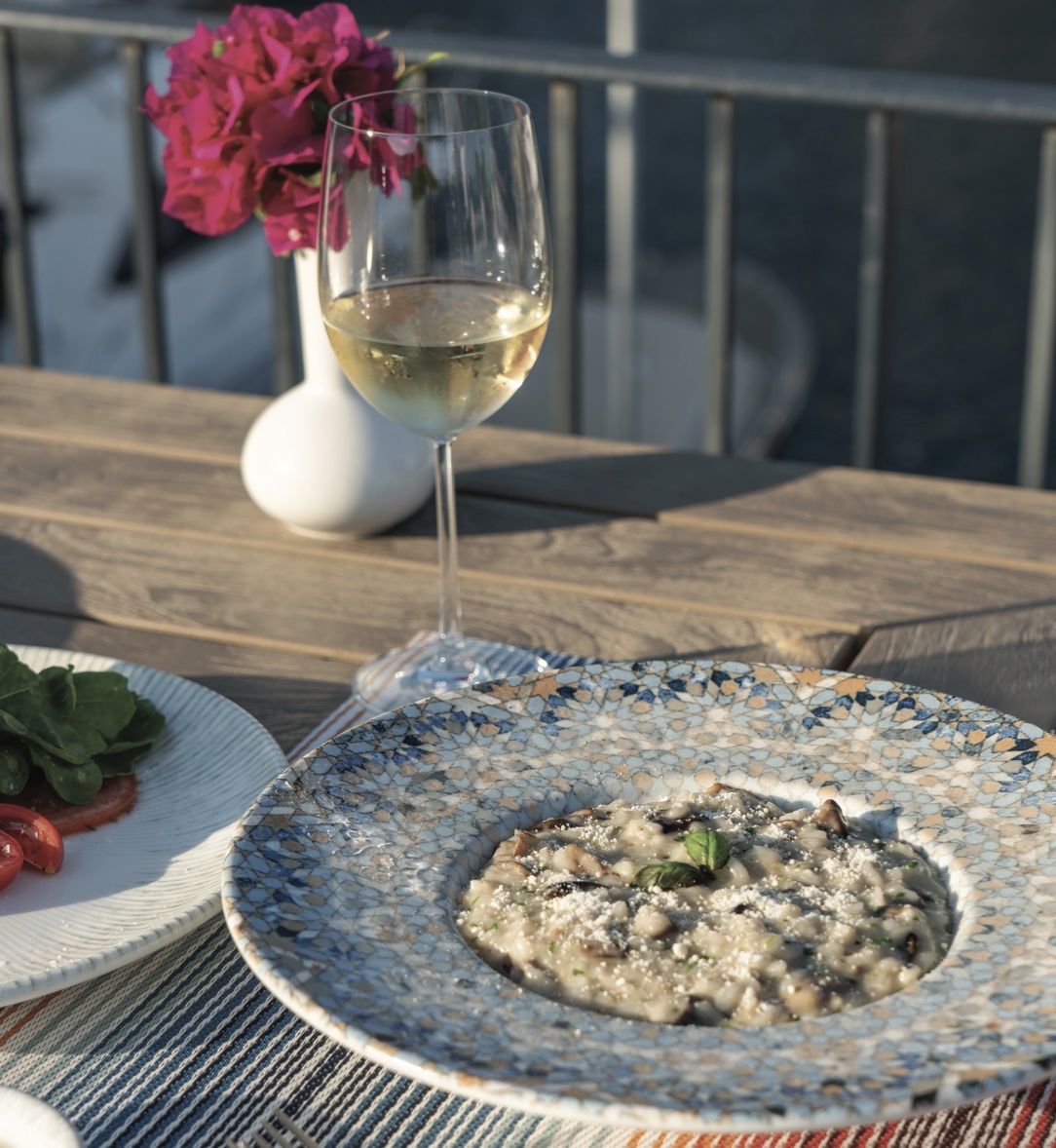 Then what?
After Cyprus, I came here to the Aegean coast, which I think is the most beautiful place on earth and began my life and career here, becoming an executive in the kitchen. Meanwhile, I put together an eight-person staff and we have become a family, both in the kitchen and in our private lives; we very much enjoy working together. Despite the fast pace, no one gets tired because we are in a optimistic and motivated state of mind. Positive feedback on the food we cook makes us very happy and I start believing that I can be a good Executive Chef.
What is the story of you joining the Radisson Collection Hotel Bodrum?
First, I met our respected general manager Ali Aytan and after a short job interview, we looked each other in the eye and I knew we would be together in this… I started working at the Radisson Collection Hotel Bodrum in February 2022. With Mr. Aytan 's support, I put together a great team. Our second duty was to determine what menu concepts to use in each of the restaurants. Our F&B manager Mr. Ersin Kaçak, who knows Ant Construction very well both in Istanbul and in Bodrum, helped us a great deal with his experience and we have become a great team both in the kitchen and with our service, just as I imagined we would.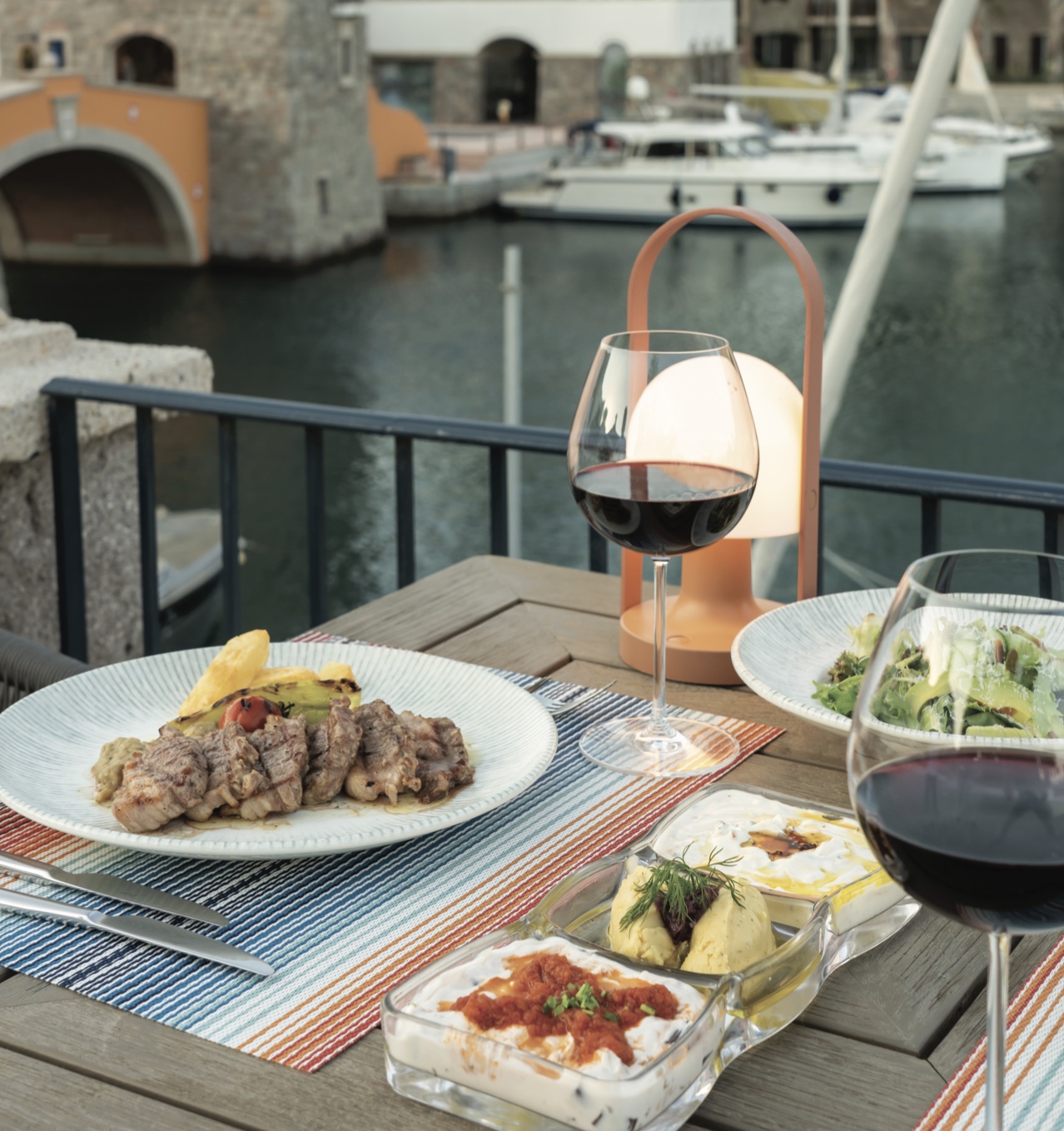 That must be the most important step to take on the way to success…
Yes, I think we have made a solid start to reach success. Even though this is just the beginning, it's good to know that everything's on the right track. First, we started working on the evening restaurant that we would run, because we have only one restaurant that is open in the evening, I had to create a menu that would please everyone so we brought together the Mediterranean, Italian and Turkish cuisines. I would like to thank our Executive Sous Chef M. Fatih Ezer, Pastry Chef B. Çağrı Baransel and all my colleagues for their contributions.
What about other restaurants?
Cafe Haven's beach-in menu, room service menu and breakfast buffet were already available, and one day, during a conversation with Mr. Kaçak, we discussed about doing something different and we decided to open Haven Grill & Mezze for the evenings in Cafe Haven where we have the beach service. Our General Manager Ali Aytan was very supportive of us and 10 days later, we opened our, if you don't mind me saying, "kebab place" for the evening service. Right now I would say that everything is just as we want it to be, maybe even a little bit better.
What are your plans for future?
All of our menus are focused on taste. This year, we are gaining a lot of experience and of course, we are not settling, we will continue getting better. Our first goal here is getting the essentials right, but for our second step, we will be creating extraordinary tastes in fantastic restaurants. I'm so happy to be a part of the Ant Construction family. Türkiye is now quite innovative in gastronomy and that is a great advantage for us. Following world trends closely and renewing our craft every day is now part of our work.
The Radisson Collection Hotel Bodrum is perfect me and my team because it's an innovative project.