The number of people who prefer to eat vegan foods continues to increase each day both in Türkiye and around the world. If you changed to a vegan menu just recently, the hardest part might be quitting the traditional cooking habits. Here are some simple, nutritious, and delicious vegan recipes that will make your life easier.
COCONUT AND BANANA COOKIES
Ingredients:
1 ½ cups of coconut flakes
1 cup of mashed bananas
Directions:
Mix all the ingredients together by mashing with a fork. Place a piece of baking paper on a baking tray and portion the batter into balls. Lightly press on each one. Bake for 30 minutes in a 220°C (425°F) pre-heated oven. Remove them from the oven and leave to cool down on the tray for 10 minutes. Store it in an air-tight container or in the fridge.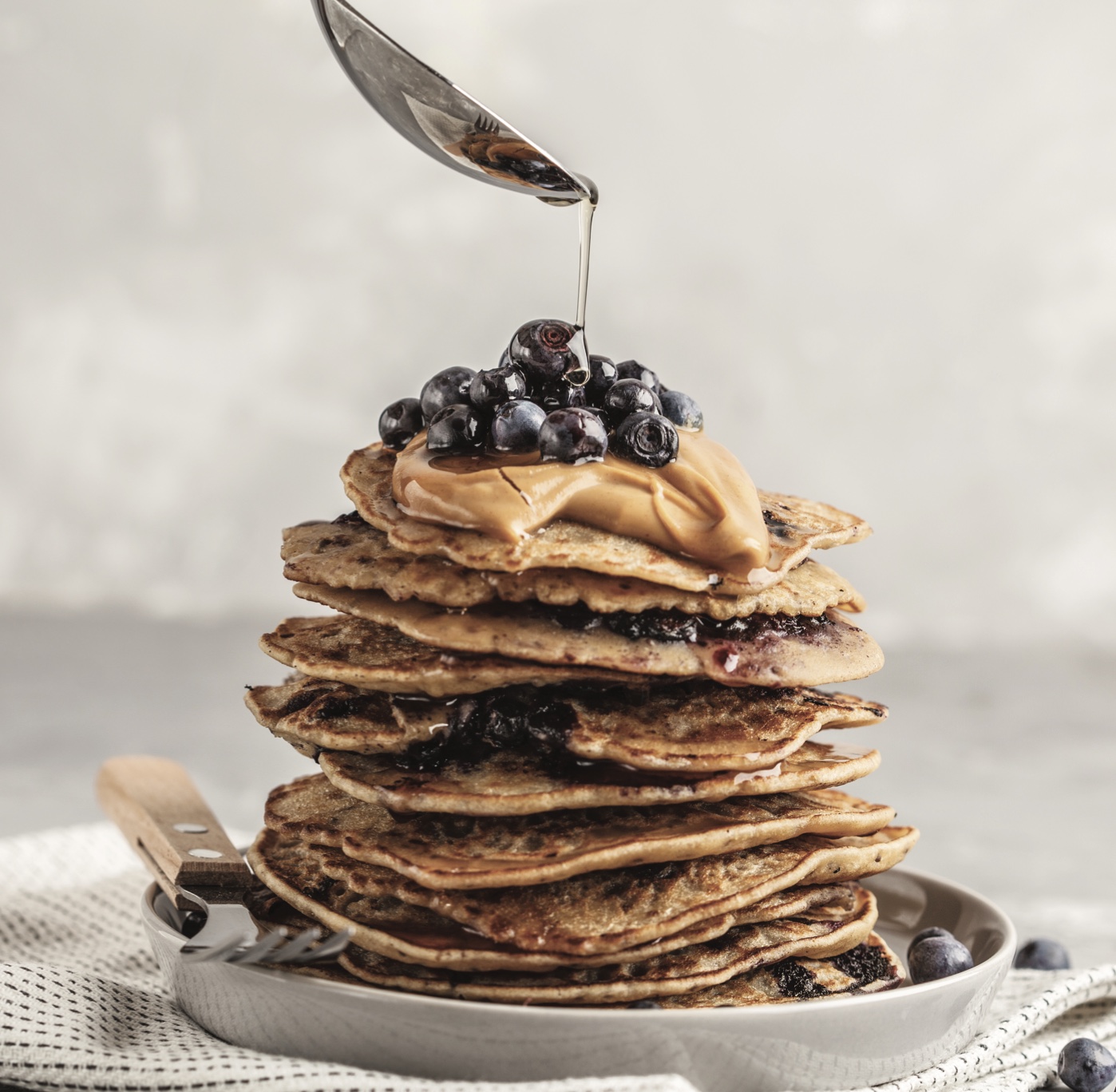 ALMOND MILK PANCAKES
Ingredients:
1 ½ cups gluten-free rolled oats
1 cup almond milk with no sugar (or any other plant-based milk of choice)
1 medium sized ripe banana
2 tablespoons sugar OR 2 tablespoons date extract
1 teaspoon cinnamon
½ tablespoon vanilla extract
2 tablespoons blueberry jam, peanut butter
Directions:
Blend all the ingredients until smooth in the food processor except for the blueberry jam and peanut butter. Heat your non-stick pan on medium heat. Cook both sides of the pancakes until golden brown, garnish with jam and peanut butter.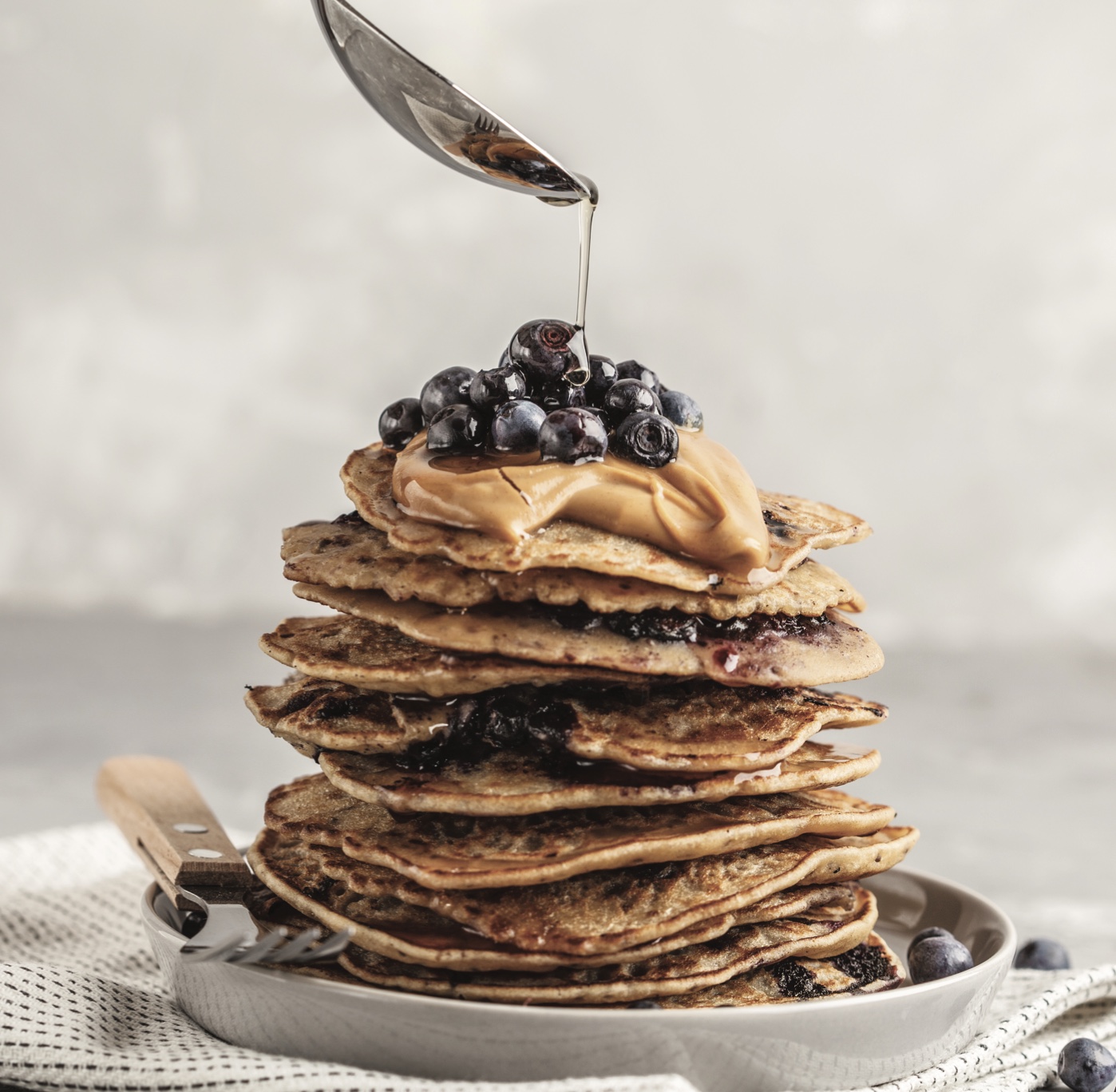 OATMEAL WITH PUMPKIN
Ingredients:
1 cup plant-based milk
¾ cup rolled oats
3 tablespoons pumpkin puree
5 succulent dates (with no seeds, and chopped)
½ teaspoon vanilla extract OR cinnamon
1 ½ tablespoons maple syrup
To garnish: A handful of hazelnuts, chopped walnuts and chocolate chips
Directions:
Add everything except for the maple syrup and walnuts into a pot. Cook the ingredients on medium heat until it gets thicker and the oats absorb most of the milk. Your mixture might get too thick after cooking, if so you can add milk to thin down the mixture to your heart's content. Add maple syrup as much as you desire to sweeten it and sprinkle it with chopped walnuts. You may serve it warm or cold.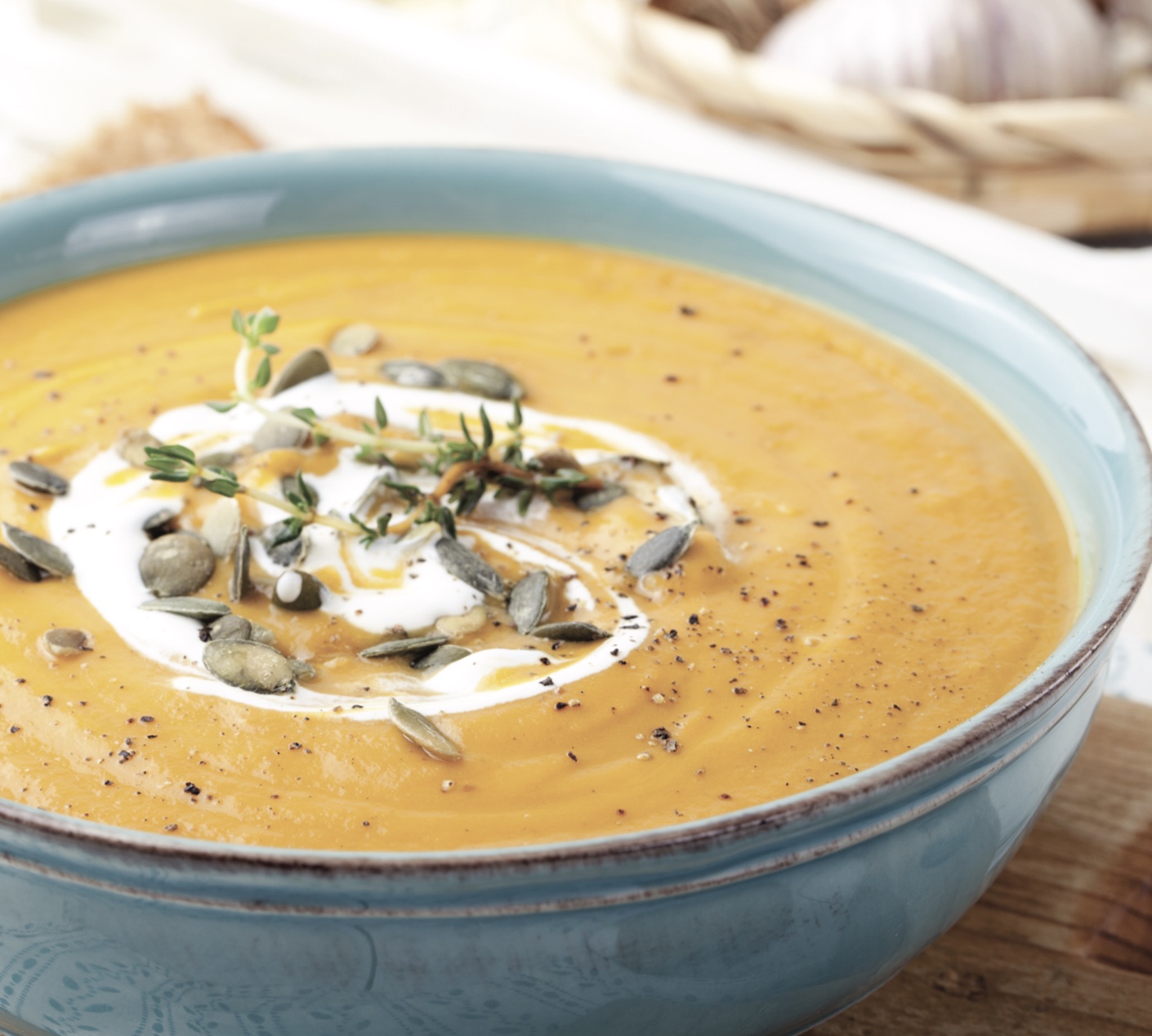 PUMPKIN SOUP WITH PEANUT BUTTER
Ingredients:
1 tablespoon tomato paste
A pinch of curry
½ liter vegetable broth (2 cups)
½ cup pumpkin paste
½ tablespoon natural peanut butter
½ cup coconut milk
1 tablespoon soy sauce (optional)
1 tablespoon maple syrup
1 tablespoon Sriracha sauce (optional)
1 lemon
A few sprigs of thyme
Directions:
On medium heat, cook the tomato paste with a little bit of oil. Add the vegetable broth, pumpkin paste, peanut butter, coconut milk, curry, soy sauce, maple syrup and Sriracha. Whisk until smooth. Garnish with thyme, pumpkin seed kernels and coconut milk. Serve hot.